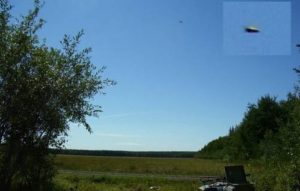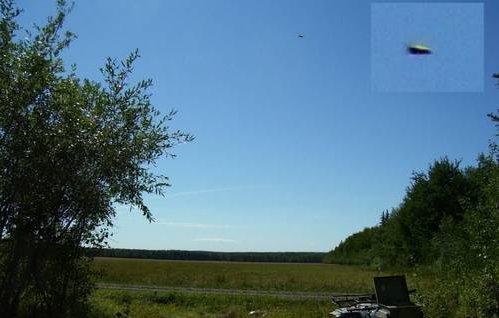 (Last Updated On: May 20, 2017)
Date:  August 2006
Location:  Near Detroit, Michigan
Time:  1800-1830
Summary:  The witness was working at a carpet store and was alone. Around 1800 or 1830 a very pretty "lady" and her two kids (the girl around 6 or 7 and the boy either 1 or 2) came into the store. At first he thought nothing of it until he noticed that the lady's eyes were bigger and kind of darker, so he looked down at the girl because she said something that he couldn't make out and her eyes were all black. It caught him by surprise and even though he wasn't scared, it did make him feel very uncomfortable. But when he looked at the boy, his eyes were completely black—there was no white at all, and he couldn't understand what he said either. He was kind of shaken up by them and really didn't know why. The strangers left quickly. He sat there for about 5 minutes and realized that he had just been on a website describing similar encounters (black eyed people).
Source:  Your True Tales—August 2007
---
Date:  August 2006
Location:  Chicago, Ill
Time:  
Summary:  
Source:  
---
Date:  August 2006
Location:  Morrinsville, New Zealand
Time:  night
Summary:  The main witness was driving home from work and had picked up his girlfriend. Before they could go home his girlfriend needed some cigarettes so they stopped at a gas station to buy some. He hopped out of the car leaving the door open, she got out as well. They both commented on how a beautiful night it was and looked at the moon. All of the sudden his girlfriend said, "What's that?" pointing at the moon. He looked hard at the moon and saw a black line in the middle of it. He thought it was his imagination but it got larger and it began to look like a crow, but much bigger with wings and a human's body, only with markings all over its chest and head. It also had horns. It looked at the witnesses only for a few seconds. They then stepped back into the car and drove off. Strangely the drive home would have normally taken 20 minutes but that night it took them about an hour to get home.
Source:  Your True Tales—August 2007
---
Date:  August 2006
Location:  
Time:  
Summary:  
Source:  
Location. Pondok Gede, Indonesia
Date: August 2006
Time: night
The witness was returning to his house in the Kerumahnya housing complex when he saw a strange looking creature on the roof of a nearby house. The creature was only described as about 1 meter in height. Terrified the witness screamed for help and soon a group of men had gathered and attempted to pursue the creature on the rooftops, but the creature moved at inhuman speed from roof to roof and quickly disappeared from sight. No other information.
Source: Thomas Tonbeng in BETA-UFO December 16 2007
---
Date:  August 2006
Location:  Orlando, Florida
Time:  
Summary:  "A few years ago, I went to Disneyland in Florida with my family. I was 17 at the time and it was me, my mom, my dad and 12 year old sister and 5 year old brother. It was a blistering summer day in late August of 2006. We had been to Disney World a few times and knew what to expect: long lines, miserably hot weather and overpriced items, but, hey, we were at Disney World. So we were waiting in line for a ride called Dinosaur in the Animal Kingdom. We had just joined the back of a long line and knew that it could be a 15 to 20 minute wait. Ahead of us, a man was holding his daughter's hand. They were unusually quiet. Very patient compared to the rest of the families ahead of them. We could hear screams of excitement coming from the ride and the rides all around us. The anticipation building. I'm standing there, distracted by all the sights and sounds around us, grabbing a splash of warm water every moment or so, almost in a daze. Without warning, my brother lets out a blood curdling scream. Now I've heard my brother scream before when he's thrown a tantrum or when he got stung by a bee or something. This was different. It was a scream of absolute fear. I broke out of my frozen gaze and looked down to see my little brother staring straight ahead. He was staring at the little girl who was holding her father's hand. Immediately I knew what made him scream, it was the little girl's eyes. They met mine and she cracked the most evil smile I had ever seen. But the smile wasn't the scary part. It was her eyes. They were obsidian. Polished black in color and not just the iris but the entire eyeball. Her dark eyes narrowed. She tuned back around to face forward. By this point, my parents bent down to examine my little brother and comfort him. Every pair of eyes in the park was now staring at us but the terrified expression of my little brother's face didn't change. It stayed that way for a moment or so. That's when the tears came. My mother prompted us to head back to our hotel room immediately. So we did. But before we parted, I looked back at the father and the little girl and nothing. Poof, they were gone. I scanned the surrounding crowd and there were no sign of them. After the initial shock wore off then the questions came. My family took turns asking him what happened. My little brother couldn't find the words to describe what he saw and felt that day, so I did it for him. But my parents responded in complete disbelief as I knew they probably would. They just brushed it off and decided to take my little brother to see a doctor and everything checked out. It wasn't until years later that he opened up about his experience to my parents. He told them what he had saw. He described it as an alien demon. When asked how he knew what it was, he just simply explained: "Her eyes told me so." Our shared experience lead us to begin doing some research. What we found both disturbed and comforted us. It was disturbing to know that we were not the only ones to have seen these creepy black-eyed children. It's disturbing to know how common people report seeing them. So many people have been terrorized by these things. I cant even call them children. I will never stop looking for answers."
Source:  Youtuber Rusty West quoting David from a video titled 'Strange Encounters – Episode 6 – Mermaid Creature, Girl with Black Eyes and a Vortex in the Kitchen' published on 30 Nov 2015
---
Date:  August 2006
Location:  
Time:  
Summary:  
Source:  
Location. Devil's Swamp, East Baton Rouge Parish, Louisiana
Date: August 2006
Time: 2300
Two men were "mud riding" on the swamp when they something jump into the swamp. The two men immediately left the area on their four-wheeler. On their way home they saw a figure jump into the cane field. They followed it and then chased it at about 40mph. They got to within 20 feet from and took two blurry pictures. They described the creature as about 8ft tall, with huge glowing red eyes, a thick reddish fur, but with greenish skin underneath, and three claws, one on each that were about eight inches long. The middle claw was the longest.
Source: http://www.cryptozoology.com/forum
---
Date: August 1 2006
Location: Fort Pierce, Florida,
Time: 03:00
Summary: I remember the beginning of this incident fairly clearly but it still feels like a dream, it seemed too scary to be real. I actually feel frightened as I type this report. I remember it was really late at night most likely around 3 a.m in either July or August of 2006, I remember this because I was still on my summer vacation before I left for college. I remember my mom was taking our dog outside to use the bathroom and I went out with her. I remember there was a bright light and our dog became very afraid. I remember looking up and seeing what seemed to be a diamond like object with the upper triangle shape being larger than the bottom. I remember there being lights on the object which were very bright. I also remember being chased by creatures, this is where I became the most frightened, it seemed like a nightmare! I remember running in our front yard with my mom away from the creatures which had large heads with particularly big foreheads and they were wearing white dress/nightgown type outfits that fit them very loosely. After running I don't remember anything after that except for waking up in my bed. I've yet to ask my mom about the experience because part of me would be horrified to find out that she remembered some of it too. I would love to believe it was a dream because of how fearful I feel when I think about it.
Source: Davenport, Peter
---
Date: August 1 2006
Location: Zagreb Croatia
Time: 23:30
Summary: 3 object 3 triangle
Source: National UFO Reporting Center
---
Date:  August 5 2006
Location:  Bonaire, Georgia
Time:  2300
Summary:  One night while hunting hogs, three men came upon an oak bottom to the side of the field where they had just ran their dogs and saw some sort of light coming from within the woods. They decided to investigate and walked into the woods approximately 60 yards and heard a loud whooshing sound. The dogs then tucked their tails in and began whining. When the men tried to get a closer look the lights dimmed through the trees and emitted another whooshing sound. The men then saw 2 small green "midgets" run from behind a tree back to what appeared to be a big "concrete mixer" with lights on it. Later after waiting and drinking "one beer" the men ran back up the ill to their dogs and the light and object had vanished. There was an eerie silence throughout the woods. Even the insects were quiet. The next day the men returned to the spot to find nothing out of the ordinary. That same evening one of the men went to feed the dogs and found that "Judo" his best hunting dog who had been with him the previous night seemed sick and would not eat anything. He claims the dog died later that week without any apparent reason.
Source:  NUFORC
---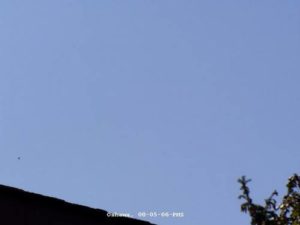 Date:  August 5 2006
Location:  Oshawa, Ontario, Canada
Time:  
Summary:  
Source:  
---
Date:  August 6 2006
Location:  Tapiola, Michigan
Time:  2230
Summary:  The witness was driving in a remote area when a square metallic craft hovered over his vehicle. The witness sped up to 80mph but his car kept slowing down. He slowed to a sharp turn and the craft was still over him. He took off again, but the harder he tried the slower he went. He finally came to a complete halt. And along with his dog he exited the vehicle and ran into the bush to hide. Next he saw many lights through the brush at approximately 1000 yards away and about 50 "figures" moving about. Then he saw what appeared to be a huge "cocoon" about 12ft long and 12ft high, there were lights on this object. The activity reminded him of an ant colony moving around the queen. Apparently the creatures noticed him and he saw 3 creatures come into the bush, these were somewhat human-like but had very long legs and very long arms and a large torso, and a normal sized head. He did not see the eyes, there was light behind them. The witness and his dog ran from the area and hid again. The creatures appeared to search for him but apparently gave up. From his location he saw 2 more cocoon-like crafts in a row with numerous creatures moving around them.
Source:  NUFORC
---
Date:  August 7 2006
Location:  Culhuacán, Mexico
Time:  
Summary:  
Source:  
---
Date: August 8-9 2006
Location: Slupsk, Poland
Time: 0300 A
Summary: 28-year old Zbigniew Skorzynski was awoken by a bright light, he woke up and saw in the center of the ceiling a huge glowing hand. It was 3-fingered. Light emanated from it shining towards him. He first thought that he was going to be abducted since he was alone at home that night. The hand then disappeared; he was unable to sleep the rest of the night. He also remembered encountering several tanned black haired beings in the year 2000. (No details on that).
Source: NPN http://www.npn.ehost.pl & Piotr Cielebia
---
Date:  August 18 2006
Location:  Trout Lake, Washington
Time:  around midnight
Summary:  At the UFO convention at Trout Lake, the witness claims to have seen an extraterrestrial "on the stage". He was attracted to the energy and frequency of movement with light and love that circulated within his/her being. The extraterrestrial was about 15ft tall or more, very slender and full of love. The witness said that he needed healing and immediately he was deeply filled with a golden aura and love. The next day he was describing the incident to a friend he had met at the convention and realized that he no longer had pain that reminded him of rheumatoid arthritis, because he felt pain everywhere whenever he moved around. To this day the pain has not returned.
Source:  NUFORC
---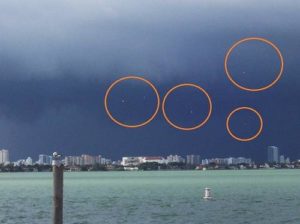 Date:  August 20 2006
Location:  Miami Beach, Florida
Time:  
Summary:  
Source:  
---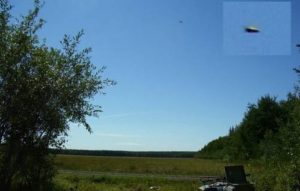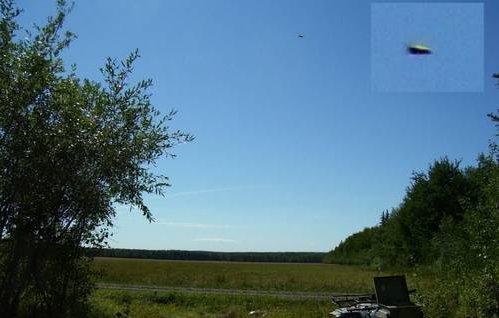 Date:  August 20 2006
Location:  St. John, B.C. Canada
Time:  
Summary:  
Source:  
---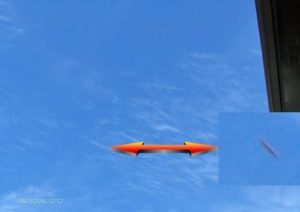 Date:  August 21 2006
Location:  Ontario, Canada
Time:  
Summary:  
Source:  
---
Date: August 23 2006
Location: Port Augusta Australia
Time: 08:25
Summary: I had not noticed the UFO until I looked closely at the photo today 09/11/06
Source: NUFORC
---
Date:  August 2006
Location:  
Time:  
Summary:  
Source:  
Location. Winterset, Iowa
Date: August 27 2006
Time: 0030A
The witness was out for a night stroll and on his way back home he looked up into the sky and there saw what appeared to be a saucer-shaped object about as large as anything he had ever seen, it hovered there silently. Next two more similar objects appeared. All three craft were silent and had lights that changed color from red, white and then to off green. The witness made several movements with his hands and they seemed to respond back to him. He suddenly felt that there was something behind him, so he turned around and there was a small creature, about 3 ½ to 4ft tall, with pear shaped head, huge eyes and completely gray in color, no visible mouth. It seemed to be communicating with the witness via telepathy. The creature and the witness both sent messages back and forth for about 5 minutes. The creature said that they were not here to harm us, but were just here to view and observe us. The witness then asked about the "Roswell" crash and the creature supposedly confirmed that the event had indeed taken place, and added that they "had been trying to get their ship back". After this the small creature turned around and entered one of the hovering craft and then all three took off emitting a final light show before disappearing from sight.
Source: NUFORC
---
Date:  August 2006
Location:  
Time:  
Summary:  
Source:  
Location. Florida, exact location not given
Date: August 27 2006
Time: night
The witness (involved in a previous experience) was lying down on his back in the center of his bed. The headboard is against the wall and the bed is in the center of the wall. The wall that's across his headboard beyond his feet—if you take that wall and go left, it runs into the corner, which comes back toward the wall at the head of the bed. On that corner he has two very tall bookshelves packed with books. Behind the armoire is a night light. So the nightlight is blocked by the armoire, deflecting the light so it gives indirect lighting off the all and off the ceiling. His room is fairly dark and he remembers trying to fall asleep. He closed his eyes and fall asleep for a couple of minutes and then wake back up. That probably happened four times. The light bothered him for some reason, almost like it wasn't supposed to be there. Suddenly as he opens his eyes one more time he did not seem to recognize his furniture, even though he also it was his furniture. For a moment he did not remember where he was and was feeling really strange. He then feels a presence in the room. He picks his head up and starts to pull up his shoulders. He begins to open his eyes and immediately he looks to the corner of his room to the left where the bookshelves are. There he could see a scaly being that was translucent. He could see it but could also see through it. The being was somewhere between 4-1/2 and 5ft tall. It had skin like an iguana. Its right arm was down by its side. The left he could not see. Its fingers seemed to be "moving like snakes"; they were real squirmy, like worms, from the hand. The being's overall color was between a dark purple to a dark blue. But the witness also seemed to remember dark mustard around the hands and the arm area. The colors weren't really bold or complete throughout the whole body. It was not a solid color, it seemed to fade. The being was not looking directly at the witness. His impression was that it was really preoccupied and interested in the witness's collection of books. It was facing directly the section of books that dealt with UFOs and aliens and related topics. The witness could see one eye. It was just dark, black and not large. The translucent being did not turn its head all the way around. It was not interested in the witness. It stood still without moving and just moved its head slightly over to the side. The witness stared at the being for about 30 seconds and then apparently went back to sleep. His next waking moment was in the morning.
Source: Linda Moulton Howe, Earthfiles.com
---
Date:  August 2006
Location:  
Time:  
Summary:  
Source:  
Location. Florida, exact location not given
Date: August 28 2006
Time: night
While sleeping the witness found herself in a semi-trance state, unable to really react or speak. He then found himself inside a "craft" of sorts. It was dimly lit, and he was standing in front of a series of screens or projectors, like a 360 degree oval room covered in these screens. The entire 'world/universal" history was playing out over these screens. She saw the beginning of the universe, the cultivation and population of many planets, and the subsequent fall of many unfamiliar civilizations. It was though she was being "caught up" on where we are in the universe today. After she saw all this, then she was shown our own earth. It was beautiful, so real he could almost touch it. Seeing animals, people, flowers, natural wonders, all so beautiful it almost brought tears to his eyes. And then seeing decay, destruction, a sense of "impending doom" was there it made her very afraid. She realized that she was being shown humans are making a big mistake, we are messing things up. She was not environmentally conscious prior to this event, but seeing the world crying out in pain and agony, it changed. She had a "guide" or character dimly identifying "herself" to the witness through thoughts alone (no words were spoken, but she understood her name was "Mother Eve and she had something important to do with the original population of the earth as we know it, she cared about the earth and wanted him to see this, because "I was ready and of an open mind to accept this message"). She was probably the same height as the witness (5'3"), and though the room was darkened he made out she had blue/green/gray skin and very large black/brown eyes which she fixed upon the witness very solemnly and seriously. She felt a gravity of emotion and communication being transmitted between those eyes and her entire being. There was sadness and fear and hope and love but no ill will or any kind of malevolent or bad vibes. She was shown how all will eventually cease to exist as we know it, but some will survive, there is a "cleansing" going on and things are being done by our own government but she does not recall that part now. The government was something to be looked at with suspicion, is all she could gather, not to be trusted wholeheartedly but to be questioned and viewed with skepticism. She was told to prepare herself and her family to learn about self-sufficiency and radical survival methods, to be prepared for a cataclysmic "shift" of types and to be open minded and expecting of further contacts. Then she felt like she was molecularly swirled in a blender as it were, into blackness, and when she "woke" up it was like, "we now return you to your scheduled show" and she was in the middle of a normal dream, which she awoke from and realized she was indeed still in the house and where she had laid down, but she was on her back (Not a position she ever consciously choose to sleep in). There was a red light outside the window and the air conditioner was off. When she looked to the window the light disappeared and the air conditioner switched back on. 
Source: http://mufoncms.com
---
Date: August 31 2006
Location: Near Richmond, Virginia
Time: 2021
Summary: The witness was driving home under a heavy rain (Tropical storm Ernesto). When the rain began to let up a bit, he could see another car far ahead of him and two others coming towards him in the distance, but after the car ahead of him passed this gap between a couple of houses and bushes the witness (going at 35mph) saw a humanoid figure run across the road. The strangest thing was that he could see the cars that were coming closer to him on the opposite side of the road right through the figure. The only suggestion that it was even there running across the road was the sheets of water hitting it and how its body made a gap in the rain and the fact that the witness headlights shone off rain hitting it. Once it had crossed the road and the witness had passed where it crossed, he looked where it should have been and there was nothing. The figure appears to have been "cloaked".
Source:  http://mufoncms.com
---
Date:  August 2006
Location:  
Time:  
Summary:  
Source:  
Related articles