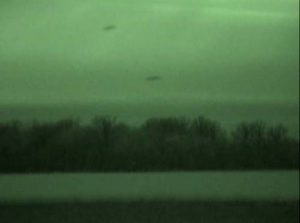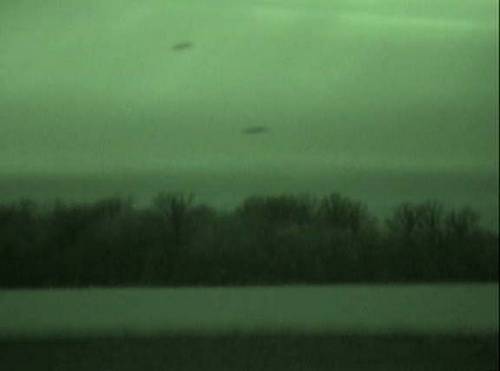 (Last Updated On: August 17, 2016)
Date: spring 2006
Location: Simferopol, Crimea, Ukraine
Time: 1400
Summary: Vasiliy, a student at a local institute had returned home from studies and decided to lie in bed to rest for a while. He turned to face the wall (the wardrobe was in the opposite side of the room), closed his eyes and fell asleep. In about 10 minutes Vasiliy suddenly awoke hearing a hum inside his head. He was now completely conscious and distinctly saw the wall which he was facing. The hum was similar to a whistle, mixed with a "malicious growl". He could not clear his mind from the strange hum. Moments later he also realized that he could not move a muscle, he was totally paralyzed. He felt a presence in the room standing by the wardrobe, some kind of entity but not a human being. Suddenly a strange heaviness began pressing on his body and he felt a tingling sensation invade his whole body. He was now very cold, and at the same time dripping from sweat. The loathsome vile feeling of something near him persisted, which apparently caused his paralyses. Strangely at this point Vasiliy felt no fear and was totally emotionless. Thinking that he must do something, he used all his strength to move the hand that was under the pillow, but it was useless. He then decided to clench his fist, which he thought was the only option left for him in this paralyzed state. With all his strength he made a fist and tore his body from the bed, apparently only about 5cm over the bed, turned his body of the opposite side but saw nobody. He could now see the wardrobe, and now the humming sound inside his head was gone, all the other strange feelings also disappeared. Vasiliy was a 100 per cent sure that it had not been a dream that he had been awake during the whole experience and was convinced that someone or something had visited him in his room.
Source: Witness letter in "The Secret Doctrine" (Taynaya Doctrina) newspaper, Simferopol # 16 August 2007
---
Date: spring 2006
Location: Near Walla Walla, Washington
Time: afternoon
Summary: The witness and his wife who lived in a very isolated area at first had heard strange banging noises coming from the forest, wood on wood banging. He thought it was odd but did not give it much thought. Then his wife noticed big footprints in the mud near the gate to their fenced vegetable/orchard garden, there was something odd about the big toe, it appeared to have been injured. One day they were going shopping and as they drove down the narrow road they noticed four dark figures on their left. Two large and two small. They were walking up an old overgrown dirt road. They stopped the car and the creatures stopped. They were not more than 30 feet from them, so close they could see the skin under the hair on their faces. The tall thin creature was helping the smaller adult injured creature to walk. The tall creature then looked at them and that is when they said he "spoke" to them telepathically. He wanted to be left alone, the injured one was very ill. Less than two nights later they heard ungodly screaming near their driveway. The sound got farther away as it walked towards the garden area. They said the scream was full of sorrow.
Source:  http://www.psychics.co.uk/psychic-forum
---
Date:  March 2006
Location: Traiguen, Chile
Time: night
Summary: On an isolated route two local police (Carabineros) who were patrolling a local train crossing reported encountering two strange entities that appeared not to have any facial features except for a pair of glowing red eyes similar to "lasers", the beings were dressed in black cowl-like outfits. According to the officers several passengers in a car apparently had a similar experience.
Source:  esiomajb@gmail.com quoting Ufologist Erick Bellido
---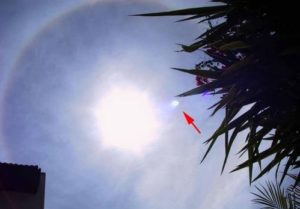 Date:  March 2006
Location:  Beer Sheva, Israel
Time:  
Summary:  
Source:  
---
Date:  March 2006
Location:  Santa Catarina, Monterrey, Mexico
Time:  night
Summary:  Policeman, Gerardo Garza Carbajal was on guard duty on a road near the Panteon Municipal (Municipal Pantheon) when he suddenly someone started pelting him stones. Then he saw two "people" with wings and "wrinkled faces". Terrified he ran into his squad car. In the meantime he could hear the entities laughing in "a weird way" and flying a short distance from him. "I thought they were witches—I saw them very close," added the veteran police officer. Garza Carbajal immediately requested back up and in a matter of minutes was surrounded by several municipal police cars and even some from the Ministerial police. "The witches flew off, but the police officers who came to my aid saw what I saw." Said the terrified officer, who swears he had never seen anything like it in his life. He was subsequently taken to a medical center, since his blood pressure dropped excessively. He soon recovered from the powerful shock.
Source:  S. Corrales IHU and Marco Reynoso "Fundacion Cosmos"
---
Date:  March 2006
Location:  
Time:  
Summary:  
Source:  
Location. Trumbull County, Ohio
Date: March 1 2006
Time: late night
The witness was returning home from work and was driving through a very isolated forested and hilly area. Suddenly his high beams illuminated a very large creature or "animal". It was on all fours, and the witness guessed that it was at least six feet long from its head to rump not counting its very bushy tail. And stood at least 3 ft high on all fours, the creature jumped into the ditch and the witness stopped his car shining his headlights directly at the creature. He described the creature as a "beautiful" gray and white in color with a white wolf-like face. The creature did not make any threatening moves but the witness remained in his vehicle and said the creature sort of "looked inside of him". It quickly disappeared into the woods after that.
Source: Linda Godfrey
---
Date:  March 2006
Location:  
Time:  
Summary:  
Source:  
Location. Near Niedrzwica Koscielna, Poland
Date: March 2 2006
Time: 2300
The witness was driving on Road # 19 between Lublin and Krasnik when he observed a huge "animal" that ran at unbelievable speed without leaving any prints on the soft snow. The witness couldn't hear any noise but the entity emitted odd vocalizations which resembled snoring and growling sounds that were also detected by dogs several kilometers away (!). He was briefly able to see the strange humanoid at about 50m in distance and he wasn't able to see a lot of details. Upon arriving home the witness's dog refused to greet him and began howling strangely, it also behaved the same way the next day. The witness went to the location the next day but failed to find any evidence or prints.
Source: TINH Institute Poland, Piotr Cielebias in Polish UFO Journal
---
Date:  March 2006
Location:  
Time:  
Summary:  
Source:  
Location. East Vancouver, British Columbia, Canada
Date: March 3 2006
Time: 0300A-0400A
At a health care facility for the elderly one of the residents awoke late at nigh to find two strange looking men standing beside her bed, they apparently told her to go back to sleep as they wanted to examine her stomach. However she became scared and refused to close her eyes. The two men apparently got a bit agitated as they wanted her to sleep so they could get on with their examination. She instead started to get out of her bed, at this point the two men turned and left the room, she was not clear on whether they used the door or just vanished. Apparently one man was extremely tall but average looking. The second man was fairly short and although she knew he was a man he did not look like any ma she had ever seen. They were both light skinned and the shorter man really scared her because he looked so strange. She couldn't explain what it was about him, just that he looked. The elderly resident is reported to have a clear mind and to be very alert for her age. She suffered a very sore throat after the encounter.
Source: Brian Vike, Director HBCC UFO Research
---
Date:  March 2006
Location:  
Time:  
Summary:  
Source:  
Location. General Pico, La Pampa, Argentina
Date: March 3 2006
Time: 2120
A local police officer, Corporal Sergio Pucheta a member of the regional unit from the Abigeato division reported having a bizarre encounter with two short entities with glowing red eyes which "followed him around and gave him orders" telepathically. He was missing for approximately 20 hours. His last communication was via cellphone when he reported a "strange situation", but his communication was suddenly interrupted. Backup arrived about 10 minutes later, finding only his motorcycle, his personal weapon, helmet, and other personal items belonging to Pucheta. Later after an extensive search of the area he was found the next day at 1630 lying on a road in a fetal position between the towns of Trili and Quemu Quemu, at about 20km from his original location. He was found by a local farmer who commented that Pucheta seemed to be in a state of 'nervous shock". He was immediately transported to the Centeno Regional Hospital where a Doctor Covella attended to him. He was given numerous analyses and examinations, in which his physical state was found to be normal and hydrated. According to Covella, Pucheta appeared to be sleepy, and only wanted to sleep. Immediately after being found Pucheta reported that he had been approached by 2 small men with glowing red eyes which apparently communicated by using telepathy and gave him orders, he attempted to get away from the entities but not could not remember anything after that and did not know how he ended up where he was found. It was noted that Pucheta had patrolled the area regularly and had previously reported seeing anomalous lights which he had attempted to film. The officer is now under psychiatric care, his suffering from headaches and his hands itch. Additional details indicate that Pucheta had been driving his Honda 125 cc when he reached an area of wilderness called, "Las Cañas" there he saw a red light similar to that of a car, however upon reaching the site the light vanished. He got off his motorcycle to explore the area and when he was getting ready to go back on his motorcycle a very strong red light appeared in front of him. He felt mesmerized by the light and could only move his hands. The light then rose into the air and caused him "considerable headache and eye pain" a situation the officer tried to escape from, running away on foot into the fields, without recalling ever having dismantled his service pistol or the police Walkie-talkie which were subsequently found at the site with other belongings, such as a cell phone which lost all of its stored phone numbers, except for the last call Pucheta made to his fellow officers, calling for help. He was then pursued in the fields by the two entities that seemed to levitate and were additionally described as being smaller than him, somewhat transparent, with large heads and clear very red eyes. He explained that the entities appeared to be "utilizing his mind and performing tests". He reached a cornfield and there saw a large figure that appeared to be chewing the corn cobs and was breaking something. He felt very scared and stood there gazing at it. It was getting closer and closer and that's when he heard the two small entities tell him, "either you go forward or backward". He then walked right past the figure, and the fear sort of left him at that moment. When asked if the figure could have been that of an animal, he said, no, because, "It was taller than me and much larger". Some two weeks ago, a fellow officer was driving along the access road to Agustoni and saw a light in the middle of the road. He thought it was a car and flashed his headlights at it, but the light wouldn't budge. When he was about to overtake it, the light moved from one side to another and flew straight up.
Source: Raul Oscar Chaves "Ciufoslapampa" and Scott Corrales
Institute of Hispanic Ufology (IHU)
---
Date:  March 2006
Location:  
Time:  
Summary:  
Source:  
Location. St. Louisville, Ohio
Date: March 5 2006
Time: 0200A
A couple, last name Callis who lived in a remote country area were returning back from a restaurant when they spotted a "nude" color creature about 6ft tall, hunched over with hands pulled up in a fetal position. It acted as if it was running from something because when the headlights hit it, it didn't even turn its head to look at the witnesses. It ran so fast that it took like five steps to cross a two lane road. It didn't have any hair and appeared to be "skeletal" in nature. The couple claims to have seen military helicopters circling the area lately.
Source: direct from callis_customz@yahoo.com
---
Date:  March 6 2006
Location:  Nabouwalu, Bua, Fiji Islands
Time:  unknown
Summary:  Local residents say they have discovered giant footprints that belong to a large human-like creature from the sea. An Indian talkback show on Radio Fiji received numerous calls this morning from people claiming to have seen the footprints. "It does look like a human footprint but bigger. Where ever the footprints are the grass in that area is dead," said Nabouwalu resident Suresh Chand. "He came out from the sea and went to a nearby house which belonged to a Fijian family". According to locals this has never happened in Bua before. Attempts to obtain verification from police in Nabouwalu regarding the footprints proved futile.
Source:  Fijilive
---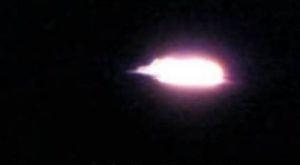 Date:  March 6 2006
Location:  Unknown Location
Time:  
Summary:  
Source:  
---
Date:  March 9 2006
Location:  Luis Donaldo Colosio Murrieta, Veracruz, Mexico
Time:  night
Summary:  In a farm belonging to a Mrs. Bella Utrera several young goats have been found mutilated and bloodless. Strange deep bite marks have been found on the neck area of most of the animals. At night Mrs. Utrera herself reported seeing a strange "goat-like" animal, but hairy and bipedal and with an "evil face". Also Mrs. Utrera and her neighbors have heard strange sounds on their roofs and patios. According to some of the witnesses it sounds like a small entity running along the roof that then jumps to the ground and disappears from sight at great speed. It is said that one witness who is a deaf mute saw this being but obviously he is unable to describe it. The mutilations in the area began on February 22
Source:   Ana Luisa Cid www.analuisacid.com
---
Date:  March 10 2006
Location:  Off Anse de Miquelon, Saint Pierre & Miquelon Islands
Time:  2132
Summary:  Two brothers had anchored their small vessel in Saint Pierre Harbor and while one of them went ashore for some food and drink the other remained behind observing the ocean. When the other one returned to the vessel at 2210 he found his brother in a terrible frightened state. After calming him down, his brother told him that he had seen strange lights flying low over the ocean. He then saw the lights emerging from the ocean and flying near the water, minutes later the lights, which flew in a triangular formation approached the vessel as he watched stunned. Suddenly a bright light shone on him and he felt being held down by a great force. He remembered seeing several humanoid creatures standing around him, he couldn't see their faces, but remembers being in a circular room very brightly illuminated by white light and filled with what appeared to be a gaseous mist. The creatures held his hand and examined his body with metallic chrome plated objects. He felt asleep and suddenly woke up on the prow of the vessel.
Source:  http://ufocasebook.conforums.com
---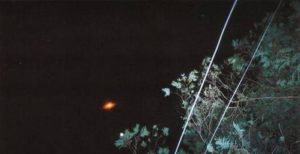 Date:  March 10 2006
Location:  Unknown Location
Time:  
Summary:  
Source:  
---
Date:  March 12 2006
Location:  Glenwood, Indiana
Time:  1700
Summary:  The witness was riding down State Road 44 when he saw a white object in the sky. He didn't know what it was at first and it then began to get closer. When it was about 200 or 300 yards away he noticed that it was a disk. The craft began moving downward at about 30 miles per hour as if it was going down a spiral staircase. He watched it for about 5 minutes. When it was about 20 feet from the ground it disappeared. In exactly a week he saw the same object again in Rushville. This object disappeared too. At 1930 that night he saw it again in Connersville. This time it had red and blue lights on the bottom. The disk sightings plagued the witness up to May. Every time he saw a disk in the sky the witness felt that the aliens wanted something with him. He could not sleep on the night of March 31. He looked at his clock to see that it was 2300. About five minutes later he had a sore throat. It felt like something had been stuck down his throat. He also had a really large headache. He got out of bed to take some medicine noticing that it was 530A. Out of his window he noticed a really bright blue light in the sky. It slowly moved to the left and stopped. It disappeared about 5 seconds later. From that night on every time he closed his eyes he would see a flying saucer or an alien being with what seemed to be a headdress and some kind of dress with squares all over it. The alien looked like it had a large head with huge eyes. On the morning of March 26 he noticed more missing time, about 2 hours. The next morning he woke up sleeping on a tissue. The tissue could only get there if he was out of bed. The morning after he noticed a fiery object right outside his window, it disappeared 3 seconds later. He claims to see "alien faces" in the clouds.
Source:  www.ufocasebook.com
---
Date: March 19 2006
Location: Birmingham, England
Time: 23:00
Summary: One night when i was in hospital,i went outside for a fag.I looked up in the sky and saw many lights moving at incredible speeds(I thought it was god,but I heard this mad bleeping noise in my ear that sounded like a ufo off a computer game or something).I ran inside the hospital telling everyone what i was seeing,but they werent interested(idiots).I went back outside to look,i still saw them,I asked one of them to move left and right,and it did.Then that night while meditating,I started seeing aliens,your typical big eyed ones and a few other different ones.I could feel them aswell.I asked in my head why they werent smiling,then I saw an aliens head go past smiling.I didnt just see them,I could feel them as well.Its a feeling you'd all recognize,an alien feeling(if any one knows what I mean by "an alien feeling" please contact me,Please!.example:when you think of tudors you can feel a musty feeling,the feeling you get when you walk into a victorian house).A few things have happened to me since,but non as dramatic as this.
Source: Davenport, Peter
---
Date: March 19 2006
Location: Near Las Vegas, Nevada
Time: 1500
Summary: The night before the main witness and his son had seen a large bright light hovering over the mountains next to their house. Planes had flown overhead and it did not resemble any aircraft they had seen. It flew around the top part of the mountain until it settled on top and remained there. The next day the father went outside to see very plainly two disks on the mountain, exactly where they had been the night before. Unfortunately he did not have a camera and had to leave. When he returned later the two disks were still there. Using a very rudimentary telescope to see closer, he could see that one of the crafts was gray in color and the other had an orange-pink glow around it. He could also see some human forms or figures walking around it. He had seen similar craft before on the mountain. On March 20 he saw a strange object on the mountain with lights.
Source: NUFORC
---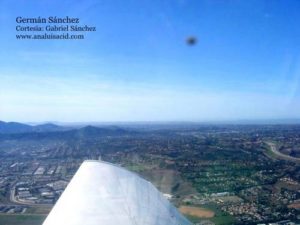 Date:  March 23 2006
Location:  San Diego
Time:  
Summary:  
Source:  
---
Date:  March 27 2006
Location:  Piqua, Ohio
Time:  0045A
Summary:  The witness, a nurse by profession, was walking on top of the bridge at Lockington Dam and decided to sit at the edge of the bridge. It was late and the witness felt like being alone and relaxing. He laid down at the edge of the cement and began gazing at the stars. As he counted the stars he suddenly saw a round object in the sky. Fascinated he watched to see if it would go anywhere but it seemed to be descending in the distance. He continued watching the craft as it descended lower into a wooded area. He wanted to know what it was so he ran back to the house and grabbed a flashlight and then dashed into the woods where he had seen the object landing. He began walking deep into the woods shining the flashlight on the path ahead. He then saw a line of lights shining through the trees just ahead of him. He walked slowly towards the lights and turned the flashlight off. He poked his head through the woods and saw a tall shadowy figure walking in his direction scared he ran as fast as he could to the house and never returned to the location.
Source:  http://www.ufoevidence.org/sightings
---
Date:  March 30 2006
Location:  Rostov region, Russia
Time:  night
Summary:  Lyudmila Bozhenko wrote that her experience with aliens started when she began having strange "dreams" in which she resisted the constant attempts from the aliens to abduct her at nighttime, she then saw a moon-like object but she couldn't wake neither her father nor mother. In her "dream" she and other humans were abducted and taken onboard the alien spacecraft. The aliens did not harm her, only cutting pieces or her hair and fingernail samples. During a visit to a doctor as a result of an uncontrollable nosebleed, doctors found 3 triangular shaped objects, each one about 3mm in length, positioned in the sinuses or her nose on both sides. On March 30 2006, soon after the solar eclipse, Lyudmila experienced a "strange dream" in which everything around her appeared somehow artificial, like a mental screen only displayed for her mind. The reality was of her and two extraterrestrial men which she had a long conversation with, however she totally forgot what the conversation had been about. The alien who had walked next to her was the commander of the spacecraft, which apparently was of military origin armed with some type of "alien weapons". The second alien was apparently a "new recruit" and stood apart from the rest. At the end of the conversation the commander attempted to kiss her. This confused her and soon the alien commander touched her left temple with his forehead and asked her "What do you know" She answered that she normally was able to tell "someone's fortune" by using cards and that sometimes she was also able to see the aura. The alien commander then told her that "they would meet again". She then found herself walking on the road to her house. The alien used telepathic means of communication. The alien commander was described as tall, about 2 meters in height, well built, with light skin. He wore a sandy colored overall. He had long black hair, tied up in a bun behind his head. His eyes were bigger than normal, seemingly completely black, he also had very high cheekbones, giving him a Mongoloid appearance. In general Lyudmila realized that the experience had been very real, not a dream, but had been mentally camouflaged to hid the real contact.
Source:  "Anomalous News" Saint Petersburg, Russia # 41, 2006
---
Date:  March 2006
Location:  
Time:  
Summary:  
Source:  
Related articles