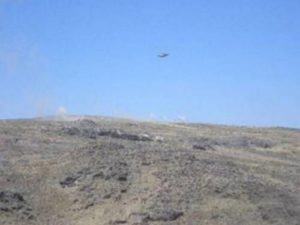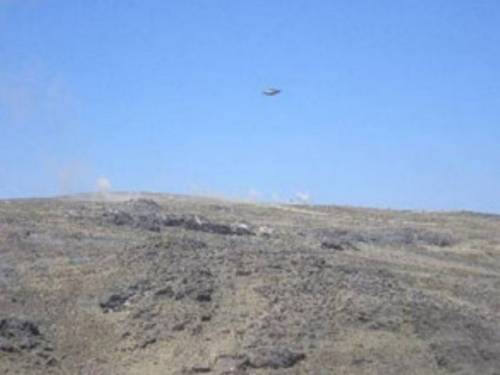 (Last Updated On: September 11, 2016)
Date:  October 2006
Location:  Przymilowice, Slaskie, Poland
Time:  unknown
Summary:  The owner of a local bar-grill-gas station glimpsed a strange figure of an odd man in a black hat and black clothing standing by a tree in her yard. She briefly took her glance away from the odd figure and when she looked back it suddenly disappeared in plain sight.
Source:  NPN & NOL
---
Date:  October 2006
Location:  Tavares, Florida
Time:  0500A
Summary:  The witness felt a strange paralyzing sensation over her body and a little sense of fear. A man, nicely dressed in black leather jacket with silver buckles and black jeans with a whitish shirt about 6'2" then walked into her dark bedroom and says he wants her to sign a contract and work for him. When she asked what he wanted her to do, he said with a smug dishonest look that he "wants her to lie for him about God, ethics, morality and the truth in general." The witness suddenly realizes that she might be dealing with the archangel "Lucifer" or some other evil entity attempting to corrupt her to do his will. The witness refuses saying, "Jesus wouldn't like me doing that", the man then turned his head in total disgust and ends the conversation saying, "I don't want to talk about him!" The intruder, who had been sitting on a chair, then gets up and files some kind of informational card (the witness thinks about her) in a large file cabinet and then departs with, "so be it." The man's eyes were blackish, his nose large and his face pot-marked like a severe case of acne. Also his fingernails were darkish and about twice as long as a normal person. He came across as an extremely intelligent being. In total shock the witness is released from the paralysis and finds that she is terrified and sweating profusely. She slept with the lights on for the next 3 days in a row.
Source:  direct from DIASSS@aol.com
---
Date:  October 2006
Location:  
Time:  
Summary:  
Source:  
Location. Capilla del Monte, Cordoba, Argentina
Date: October 2006
Time: afternoon
A woman who was renting a cabin near a local pyramid was told was her husband that he had been contacted by mysterious "gray beings"; however she had not seen anything. One day as she sat outside drinking some "Mate" she noticed a nearby Siberian husky dog that seemed to staring at something very intently. Looking towards the area where the dog was staring at she noticed she noticed a gray colored humanoid with large slanted black eyes that was also staring at the dog. Afraid she ran and hid in the cabin, she was still able to see the humanoid as it floated in mid-air, made a 90degree turn and disappeared among the other cabins in the area. The dog appeared to follow him peacefully.
Source: catent2002@arnet.com.ar
---
Date:  October 2006
Location:  
Time:  
Summary:  
Source:  
Location. West Greenwich, Rhode Island
Date: October 2006
Time: 1830
The witness was in a wooded area when he spotted a strange helicopter circling overhead, this went on for about 2 hours. Two additional helicopters appeared and they were shining lights on the ground, while the first helicopter circled above. Some time later the witness spotted a disk coming through the trees, it was going up and down about 40ft from where he was standing, hovering in a kind of slanted angle. Then the disk went back into the woods. A fourth military type helicopter then appeared and remained in the area for about 2 hours and then it took off. The disc also disappeared.
Source: NUFORC
---
Date:  October 2006
Location:  
Time:  
Summary:  
Source:  
Location. Granite Falls, Washington
Date: October 2 2006
Time: 0230A
The witness (involved in other encounters) had gone into the kitchen to quench his thirst when he experienced a feeling he'd only felt twice before. A blaze of bright light poured into the room, and he noticed his cats on the counter growling and staring outside at a domed craft brushing the tips of the trees. The craft was followed by 4 glowing orbs that followed it in an erratic path. After two minutes of circling it stopped just in view of the kitchen window. It then turned a blinding beam of light on the witness. He covered his ears expecting the loud shrieking noise he had heard before. He then something in his head. It was the voice of a woman who spoke in clear English and said, "We Armisael are sorry for hurting you. Communication very different and difficult. We like it here and may come back again". He was stunned as the beam turned off and the craft blazed straight into the sky followed closely by the four orbs.
Source: UFOs Northwest site
---
Date:  October 2006
Location:  
Time:  
Summary:  
Source:  
Location. Lehigh Acres, Florida
Date: October 5 2006
Time: 2230
A husband and wife were watching their satellite television when it went out and they got a snowy picture for about 15 seconds. Suddenly the saw two 'aliens' that looked like that they were working on something because they looked to have tools in their hands. Then they got back their regular TV picture but then it happened again. They saw the same two aliens at a table with tools. It lasted about 10-15 seconds again. But this time they looked up and seemed like they knew they were on television or something because the picture cut out fast. The husband then looked at every channel and there was nothing even close to what they had seen. The described the 'aliens' as having big heads, large eyes, small mouths, no ears and wearing something that covered them like a doctor's smock.
Source: NUFORC
---
Date:  October 2006
Location:  
Time:  
Summary:  
Source:  
Location. Pionki, Mazowieckie, Poland
Date: October 10 2006
Time: 2200
The witness was returning home from work on a beautiful night with a shining moon, he stopped near his house looking at the sky to see if he spotted any falling stars. He wasn't successful, so after a few minutes he headed home. Suddenly he heard the sounds of footsteps behind him and was soon overtaken by a rectangular shadow 1×0.7 m in diameter. It was gliding above the ground, and the witness saw what appeared to be moving "protuberances" on its edges. The "creature" was emitted a quiet hum and a low "pitter patter" sound. The strange entity then went into the bushes near the witness home and disappeared.
Source: Piotr Cielebias "NOL" or Eastern European UFO Journal
October 13 2006
---
Date:  October 2006
Location:  
Time:  
Summary:  
Source:  
Location. Bridgeton, New Jersey
Date: October 13 2006
Time: 0045am
Charles Stone reported seeing an enormous triangular shaped object which was clearly defined by ambient light pass over his astronomical observatory after midnight. He thought it was going to crash but as it approached the observatory it began to rise. The object was barely moving forward, and could not have been more than 200ft above the witness, probably less. He could make out details of rivets and bolts in its construction. As the object's rounded nose began to approach the witness he was really taken aback by its brightly lit windows. He was then shocked to see a humanoid form moving as if it were pacing back and forth, in the large port window about eight feet square. As it got closer the figure moved away from the window. He thought that there was no one at the "controls" and got the impression it was getting ready to hover as its open hatch moved directly over him and he was entertaining some negative thoughts regarding his own safety. It was at least two stories high with two large windows, port and starboard, it had a rounded nose, there were three opaque light type structures, two large turbo type structures, larger in diameter and shorter in length than those on commercial aircraft. Eight flap or stabilizer type structures aft, a very large square container type structure protruding off center from its belly, an open hatch and other bulky geometric shapes that he saw but can only remember that they were thick, huge, bulky with an incredible amount of drag that it could not be an aerodynamic possibility. Almost immediately he felt a surge of static electricity that tingled his face and hair on his arms and head. As its tail section was about to pass over the witness he quickly swung the dome (on his observatory) and heard a low pitched roar with the sound of bacon sizzling in a frying pan. Suddenly it was gone, no sound. He performed a 360 degree search but it had completely disappeared.
Source: Filer's Files #45-2007 by George Filer
---
Date:  October 2006
Location:  
Time:  
Summary:  
Source:  
Location. Trout Lake, Washington
Date: October 13 2006
Time: 1300
The location is known as a "UFO Sanctuary" and observation area. A UFO conference had been held in the location in August. Walking into the observation field with Mt Adams in the background the witness saw portions of a craft "wavering" somewhat similar to seeing something through water (an aura or haze). Shortly after an entity appeared, his friend wanted to see it as well but "was not sensitive" enough. The witness pointed to where the entity was and asked to put his hand in that area, the "air" felt smooth with the entity's presence. His friend compared the energy to another "space" which it was definitely different. They both received answers to some questions about life and then the entity left.
Source: NUFORC
---
Date:  October 2006
Location:  
Time:  
Summary:  
Source:  
Location. Yuma, Virginia
Date: October 14 2006
Time: 0200A
Three friends were out playing 'hide & seek' in the woods when a blinding light flashed down on them, almost paralyzing them of all movement for a couple of seconds. Then two figures came out of the blinding light and spoke in an unknown language. At this time the three witnesses were behind a large rock at about 50 yards away. The figures stood and studied the surroundings for a couple of seconds and then proceeded to take some samples. After samples were taken they began to slowly move back toward the origin of the light before disappearing into it. The aliens were around 61/2 ft to 7ft tall. They wore no clothing but their bodies looked to be armored from head to toe, almost like they were 'engineered for war'. They were rather skinny, but had extremely large limbs. They had a small head with the eyes taking up the majority of the face. The eyes were completely white and it seemed as though the light was shining through them. They had a very small mouth and did not appear to possess any ears, but looked as though they had small holes in the sides of their heads. It was hard to get a clear look at the craft because of the light but it appeared to be a small ball-shaped pod with no windows. It did not have any flashing lights but it had a very bright pulsating glow. The pod move very quickly as if it teleporting from place to place.
Source: NUFORC
---
Date:  October 14 2006
Location:  George West, Texas
Time:  2305
Summary:  A couple of hours before the main witness had gone with some friends to a local ranch in order to move some deer blinds and mow the fields. Prior to that his friend had showed him some photos taken with a game camera of what appeared to be 4-6 aliens that were transparent in nature, almost like ghosts, but they could make out the head and eyes. However the main witness thought it were only dust particles. Later that night he was at their campsite and had an uneasy feeling that they were being watched. He was making his way around the trailer to put up some gear when he saw something moving from out of the brush. The witness pretended that he had not thing anything when he suddenly saw a skinny arm and leg come out of the brush and change color to match the surrounding bushes. The witness immediately turned around and stomped his foot on the ground and clapped his hands together very loudly and screamed. To his surprise whatever the creature was also let out a loud scream and took off running through the bushes. His friends came running but the creature had already vanished in the brush.
Source:  http://mufoncms.com
---
Date:  October 2006
Location:  
Time:  
Summary:  
Source:  
---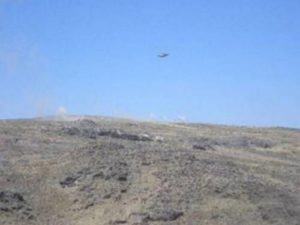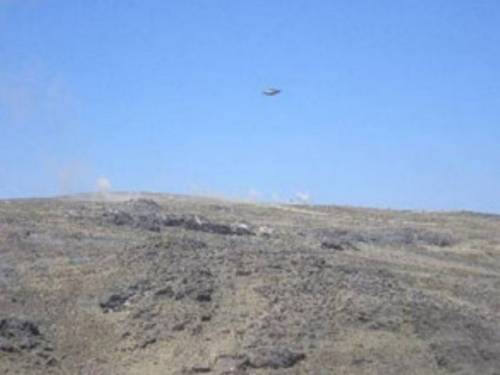 Date:  October 16 2006
Location:  Huaytara, Peru
Time:  
Summary:  
Source:  
---
Date:  October 17 2006
Location:  Buenos Aires, Argentina
Time:  0200am
Summary:  The witness, Edith P, 45, woke up in the middle of the night and turned on the night light, still groggy she walked towards the bathroom. Then she came back to the bed and turned off the light. She lay on her left side with her right arm outside of the sheet. She apparently drifted off to sleep but was soon awakened by strange sounds coming from the stairs area. After the sound she heard loud laughter. Immediately after that she felt her whole body become numb. At that same time she felt a strong blow on her right arm. She was able to turn her head and saw a silhouette resembling that of a "gnome" with a brown pointy cap, hanging on one side of its head. She could see vague facial features a huge beard, a large nose pointing downwards and a small mouth directly under the nose. She was not sure but thought the figure was no more than 80cm in height; its clothing seemed to be also brown in color. The figure then ran towards the stairs emitting more loud laughter, its clothing appear to change colors and become slightly luminous. It then vanished. 
Source:  eduyliligrosso@yahoo.com.ar & centroagharti@yahoo.com.ar
---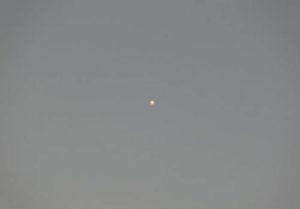 Date:  October 21 2006
Location:  Kaufman, Texas
Time:  
Summary:  
Source:  
---
Date:  October 2006
Location:  
Time:  
Summary:  
Source:  
Related articles