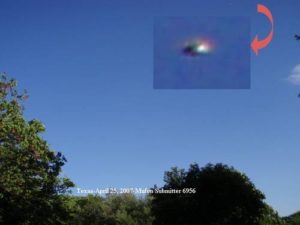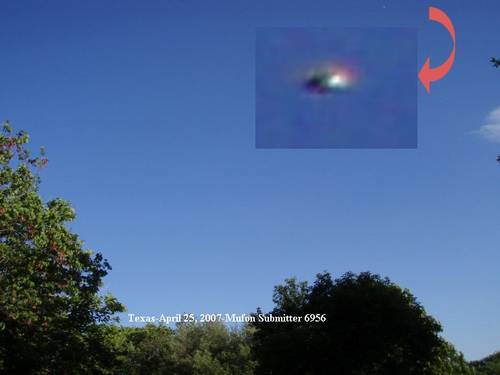 (Last Updated On: August 21, 2016)
Date:  April 2007
Location:  Envaco, Provincia Limon, Costa Rica
Time:  0250am
Summary:  The witness had taken his usual coffee brake from work and had gone to his car parked in the garage at about 50 meters from the factory building. As he attempted to rest he suddenly felt a heavy sleep come over him as he couldn't open his eyes even though he tried, in this half sleep state he was suddenly grabbed by three human-like figures, wearing white suits with very white skin and somewhat longer than average necks, their faces were bony and they had large eyes. The men held his head up as they told him not to be afraid, that it 'wasn't what he thought'. The witness felt confused and was unsure what was happening but he felt no pain as he was apparently transported to another location where he found himself sitting on what resembled an 'orthodontist's chair. While he sat on the 'chair' the men spoke to him, but he could only remember that they told him that 'humans did not believe and never saw the sky'. He remembers seeing a spaceship hovering above the radio tower on the factory roof. At that very moment he heard the call from the loudspeaker calling the workers back from the coffee brake. The witness then saw himself falling down through 'a black hole' and finding himself sitting in his car feeling totally confused. As he walked back to the factory he recalls the 'strange dream' and looks up at the radio tower, right above the tower he sees a large saucer shaped craft with small green lights on the bottom and a large red light that seemed to change in tone, he saw a total of three lights. His immediate reaction was of waving at the craft and once he did this the craft seemed to move from one side to the other, like saying "yes we see you". He then heard a strange 'electric generator' type sound as the craft began to move away at high speed, he attempted to bring the object to the attention of a co-worker standing 50 meters away, but the craft disappeared behind the clouds. A couple of months later again during his coffee brake he was resting in his car again half asleep when he saw a sort of black hole surround him, he then found himself sitting on the same chair this time feeling very afraid. His next memory was of waking up back in his car with a bloody pinprick on his left hand, he doesn't remember anything else. On a third occasion the witness woke up thirsty and went to the kitchen to drink some water from the faucet, looking out the window he was then startled to see the same object hovering outside, immediately he went into a hypnotic type state in which he saw what appeared to be catastrophes including a volcano exploding and a rain of fiery rocks, he also saw a vision of a fleet of UFOs flying over the area, his last memory was of someone telling that they "would be back". 
Source:  Personal interview with witness requiring anonymity
---
Date:  April 3 2007
Location:  Huntington, West Virginia
Time:  2130
Summary:  The main witness (involved in previous craft encounters in March) had arrived home and shortly after a large electrical storm moved into the area that evening. The power began to dim down as if there was a drain on the grid. The lights also flickered and the bigger appliances were turned off. When all the power finally went out and it was pitch black he went outside to sit on the porch (had a feeling). He was shaking his rechargeable flash light and flicked his flashlight just to see if it worked and three glowing orange, gold orbs (beach ball sized) flashed back at him from across the street and railroad tracks from a tall tree. He was shocked and deliberately pointed the flashlight at the tree and flashed the lights 3 times. The lights then turned on and off, flashing back at him in sequential order. He yelled for his girlfriend to come out and see this but she didn't respond. He then flashed his light three more times at the tree where he had just seen the lights and they responded in the same manner. The top one blinked on then out, the second one in the middle and then the one near the bottom left. It became very quite and no traffic passed on his street and across the railroad tracks he saw what looked like a swirling whirlpool of cloud, water and lighting bolts. It glided to his front steps just under his awning. It had the movements of a Frisbee as it glided and staggered (like in a crosswind) from over the tracks, the street and then to his steps. He was standing but couldn't move as he gazed down at this whirlpool or vortex. Then, slowly a glowing purple skinned female rose up, head first, from inside the whirlpool. She had large eyes that were a bright violet hue and she had a glowing yellowish orange diamond on her forehead. He could see all of her from the waist up. She extended her arms and opened her mouth and then started spinning around the witness like a ballerina doing pirouettes. All the time he was excited but not fearful. He could only move his eyes. He remembers a flash of light and crack of thunder and she simply was gone. His girlfriend then came outside and seemed out of sorts like if she had been drunk (he was very agitated with her). He attempted to repeat the interaction with the orbs and his flashlight for his girlfriend but nothing happened.
Source:  http://www.uforc.com/ace/Huntington-WV_040307.htm
---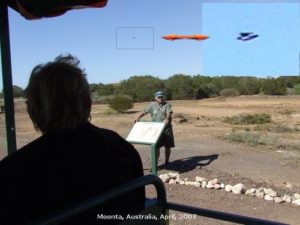 Date:  April 6 2007
Location:  Moonta, Australia
Time:  
Summary:  
Source:  
---
Date:  April 7 2007
Location:  Pan de Azucar, Chile
Time:  various
Summary:  At eight o'clock in the morning on April 7, the witness, A.R. discovered twenty nine dead chickens in a coop on the property. The bewildered farmhand noticed that the birds gave the appearance of having been "crushed" by something, and one of them displayed a hole in its back that reached down into its entrails. The hen looked completely bloodless and all of the carcasses displayed certain orderliness about them. Neither the owners nor neighbors could find an explanation to this event. On a dirt road not farm from the original "attacks" some witnesses reportedly saw "something like a black trash bag" falling off the roof of a house. Upon closer inspection, it looked like a "dark spot" that moved, jumped, and then took to the air as the incredulous witnesses approached. The bizarre entity measured approximately a meter and a half, according to their estimates and the swiftness of its flight was amazing. The witnesses to this creature remain deeply shaken by their experience.
Source:  Raul Nuñez and Ivan Voreved in: Inexplicata—The Journal of Hispanic Ufology
---
Date:  April 2007
Location:  
Time:  
Summary:  
Source:  
Location. Ponce, Puerto Rico
Date: April 7 2007
Time: 1920
A man S. I., who requests total anonymity, reported that his son had told him that while shopping with friends at the Caribe Plaza they observed in front of the American Eagle store three strange "persons", very short in stature, bizarre features and very pale yellowish skin. The strangers stared fixedly at the boys with large slanted eyes. They also had mouths and tiny pointy noses. When the three figures moved, they seemed to do so in strange synchronized movements. They briefly followed the boys and then inexplicably vanished. The boys further noted that the persons seemed to be wearing "blondish wigs". They were all very scared after the incident and felt "threatened" by the strangers.
Source: lucy@ovni.net
---
Date: April 10 2007
Location: Porsgrunn close to Norway
Time: 02:00
Summary: I had an experience a couple of years back. I was on my way home, I was driving a bit too fast and then it flashed really bright, I believed I drove threw one of those automated speed cameras. Well guess again, I didn't and I realized that when I turned my head to the left and the light became constant, it was coming from the woods next to the road, there was a tree line close to the road a little hill up and a house on the top. The light was coming from below the house almost at the top of the hill, ca 150 meters away from the car and was directed strait into my car, when I say bright light I mean it was so white and so bright it reminded me of a blitz but it wasn't because it was now constant light. My window wasn't all the way up and when the light was turned off I saw several white shadows in the forest right next to the road running after my car, believe me when I say it was running really fast, I could hear a lot of cracking sounds as the debris from trees where stepped on, and the sound of something running through high grass. I never turned my head to side window again, it was like something told me not to look, I just kept looking straight forward and kept going, I didn't think to much about it then, but I was wondering about the light, Never before had I seen a light that bright. A couple of km up the road I noticed a triangular arrangement of lights, red, green, blue, it was on the ground close to the mountain wall, it had 1 light above and 2 on bottom, the sides were not strait it was slightly rounded. At first I believed it's probably just an entrance to a military facility or something. It was really dark and there were no lights except those 3 colored lights, they didn't light up the surroundings and I could barely see a shape between the lights. Thinking about it later I asked myself these questions: Would the military put an unguarded entry (no fence or anything) right next to the main road? Have u ever heard of a door being marked with red, green, blue lights? Why didn't I notice it when I was driving the other way? I think the blue light was on top and the red and green was on the bottom, this is 2 years ago so I don't exactly remember how the order of the colors was. I was on my way from Notodden in Norway to Porsgrunn. Could it be that this was some beings not humans that chased me, and those lights where coming from landed craft? I'm hoping this site allows comments because I would really like to figure out what this was.
Source: National UFO Reporting Center
---
Date:  April 13 2007
Location:  Macachin Aerodrome, La Pampa, Argentina
Time:  noon
Summary:  A photograph is taken of an entity near an airplane parked at the Macachin Aerodrome. Entity is nearly 80 centimeters tall; image was enlarged and subjected to analysis, revealing such details as parts of the body, consisting of head (with frontal eyes), upper extremities (arms or wings), torso and lower extremities. The photo was taken by Fabian Romano, a photographer of that locality under optimal lighting conditions (noon) using a Minolta digital camera with 135mm and a 1/1000 speed. The image was only noticed when scrutinized on a computer.
Source:  http://inexplicata.blogspot.com/
---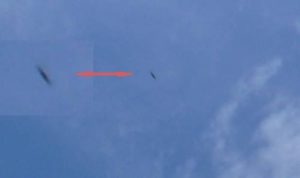 Date:  April 19 2007
Location:  Texas
Time:  
Summary:  
Source:  
---
Date: April 21 2007
Location: Hatillo, Puerto Rico
Time: 1300
Summary: Several witnesses, including a Ms. Gonzalez and a Mrs. Perez (both fictitious names) reported seeing two "strange characters" at the Centro Comercial Plaza del Norte shopping plaza. One witness saw the strangers at the entrance to the Marianne store and described them as very tall in height with extremely white skin, strangely their facial features were difficult to discern. Immediately she enter the store and made one of the employees accompany her outside, but once outside the strangers had disappeared. The witnesses further described the strange beings as having long hair and with strange facial "profiles" difficult to describe.
Source: Andrew Alvarez puertoricotopsecret@yahoo.com and Lucy Guzman http://www.ovni.net
---
Date: April 21 2007
Location: Cancun Mexico
Time: 23:00
Summary: Star like object on northerly course makes 120 degree turn, moves erratically and stops, vanishes I was on the balcony of my hotel in Cancun at approximately 11 PM, Saturday, April 21st, stretched out on my back, looking straight up at the stars. I had never been to Cancun and looking at the sky between sets of a card game; the stars were more clearly visible than in Seattle, where I live. After a few minutes of looking at the stars, I observed what appeared to be a medium-bright star moving in a nearly due north direction. The object moved at the same speed and at first I assumed it was a satellite or a plane, perhaps. Then, it abruptly changed course (without stopping) approximately 120 degrees to a southeast direction. It then began to make erratic, darting sort of movements, accelerating and slowing, moving in different directions within a relatively small area of the sky, before appearing to come to a complete stop. A couple of seconds later, it vanished. This entire episode lasted approximately 20-30 seconds. I did not lose sight of the object until it disappeared. There was one witness, a friend of mine on the deck with me. Two other friends on the deck did not see this phenomena in time before it disappeared. They could not pick out what I was pointing at. I alerted my friends to the phenomena when I saw the initial 120 degree turn, as it was an extraordinary movement of an object in the sky. It was easy to discern the motion of the object, as there were palm leaves just below my point of reference, so I had a clear definition of the object's path relative to my surroundings. It was perfectly easy to track the flight path of the object, there were no obstructions and I did not lose sight of it during the sighting. The sky was clear, with few if any clouds. Other stars were visible in the vicinity, none were moving. If it had been a mylar balloon, as was suggested, caught in the breeze, it would have likely changed the intensity of light reflection as it moved, but this was a solid unblinking light, exactly like a medium-intensity star. A balloon would not have moved in such a perfectly straight course for the 8-10 seconds I saw it before the initial course change. There were other stars of that intensity out that night; it was easy to compare its brightness to other objects in the sky. It was not as bright as Venus or as dim as a star you'd have to squint to see. At first, my friend thought it was a satellite because of the brightness, until its movements were clearly not that of a satellite. It left no trail as a meteor would; I sometimes sit out and watch the Perseid Meteor Shower when it occurs in the summer and am familiar with what a "shooting star" looks like. I have seen satellites pass overhead and the luminosity was comparable to a satellite or a medium-bright star. Venus was visible that night to the west, nowhere near the flight of this object. Mars was also visible; it was neither of these planets. We watched the skies for about twenty more minutes, and did not see anything like this again. There were no apparent laser light shows in Cancun, as anything of a promotional nature would have likely been repeated in the time we watched the skies after the initial sighting. We were sober and alert when we witnessed this object. My eyesight is 20/20 corrected with glasses, which I was wearing at the time. I work in engineering for a large telecommunications company, and my friend who witnessed it is also a professional employed in project management. The two others who did not see it are a CEO of a financial institution and an automotive project manager. I do not consider myself a UFO buff, or a believer for that matter. But what I saw, a star or object that made an approximately 120 degree shift in course instantaneously without stopping, quite frankly, startled me. I feel a little embarrassed telling people what I saw, because I have received a bit of ridicule already by telling a story like this. I am not claiming to have seen a UFO, I did see something exhibit motion not possible by our understanding of physics. I don't know what it was, but it was not a plane, a meteor, a bird, a balloon, a star, a satellite or a reflection of anything. The sky was clear all around our area. I am also not known as a storyteller, someone who seeks attention. I wasn't looking for a story, I was enjoying the stars. Until I saw this phenomena. I don't know what it was.
Source: National UFO Reporting Center
---
Date:  April 2007
Location:  
Time:  
Summary:  
Source:  
Location. Hatillo, Puerto Rico
Date: April 22 2007
Time: 1300
At the Centro Comercial Plaza del Norte a Ms. Bujosa noticed two strange "men" sitting in front of the Marriane store. She thought they were a bit strange but continued on shopping. She estimated their height as about 6'4" tall. They had very pale features, and appeared to have "dark ears" and eyes completely black in color and long straight white hair. They both wore loose fitting cream-colored tunics. A few moments later she came back and they were both gone.
---
Date:  April 22 2007
Location:  Hatillo, Puerto Rico
Time:  1400
Summary:  A computer engineer and his wife were on their way to shop at a women's clothing store in the Centro Comercial Plaza del Norte. As they arrived at the entrance to the store, they observed, sitting one on each side of the main entrance and in "Yoga"-like postures, two strange characters or entities which made the hair on their heads stand up on end. The two "characters" were males, very tall, with extremely pale skin, almost the color of paper, expressionless facial features and long completely white straight hair. They both wore a sort of cream-colored tunic, similar to a chef's robe. Their skin appeared unnatural almost like those of wax figures, their facial features were also unnatural appearing somewhat "flattened". The two witnesses were so taken aback that they had to stop in order to stare at the strangers. At this point the strangers seemed to notice the witnesses and appeared somewhat surprise and afraid. One of them briefly looked at the other one as if saying, "They spotted us". The witnesses thought that the strange pair belonged to some type of religious "sect" and immediately walked inside the store where they spoke to one of the employees and made sure that the two strangers were not part of some type of product promotion. The employee, accompanied by the two witnesses quickly walked out the store but the two strangers had already vanished. According to the witnesses only about 20 seconds had transpired. According to the employee about '30' other customers had inquired as two the nature of the two strangers sitting at the entrance to the store and had described almost the exact same features. The witnesses further described the strangers as having completely unnatural skin tone almost translucent in nature like those of "shrimp". Their face was human like with large expressionless eyes and somewhat "flattened" cheeks. The witnesses also remarked that at the same time that they had seen the strangers there had been other customers entering the store and these had apparently ignored the strangers or "had not seen them at all"
Source:  Andrew Alvarez puertoricotopsecret@yahoo.com, Lucy Guzman http://www.ovni.net
---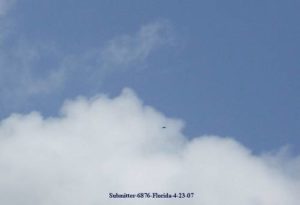 Date:  April 23 2007
Location:  Florida
Time:  
Summary:  
Source:  
---
Date:  April 25 2007
Location:  Northern India (exact location not given)
Time:  0200A
Summary:  The witness was returning home from work when suddenly the road in front of him 'disappeared'. There was a huge bus-like object with no wheels hovering over the road, blocking it. The witness then flashed the high beams at it in order to get a better look. The object then split in two and there was a bright flash of light—brighter than anything he had ever seen. For a moment it seemed almost like daytime. A creature descended from the object and looked at the witness. Terrified he turned the car's headlights off, but he kept the engine running so that he could escape in the event of an attack. But the creature seemed to ignore him. It looked like a human but was about 7-8ft tall and quite bulky and hairy like a bear. The head was slightly bigger than that of an average human. It was carrying an instrument that looked like a crystal cube with a handle. It raised the instrument and waved it around briefly. And then it took out a box like object and put the instrument in it. It then approached the witness's car and as it neared the vehicle the witness felt heat and a 'force of high magnitude'. When it was around a yard away from him the witness fainted due to the intense pressure like G-force that he was feeling. He regained consciousness after about 10 minutes and then the creature and the object were gone. It left a hole of about 1-foot in depth and 10-12 feet in diameter on the road where it had been hovering. The witness then rushed home and was unable to sleep the whole day. The next day while going to the office he stopped at the spot and noticed that strangely, the road had been repaired.
Source:  NUFORC
---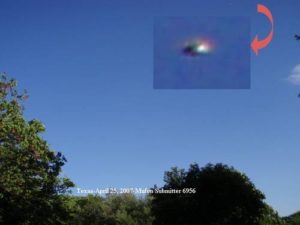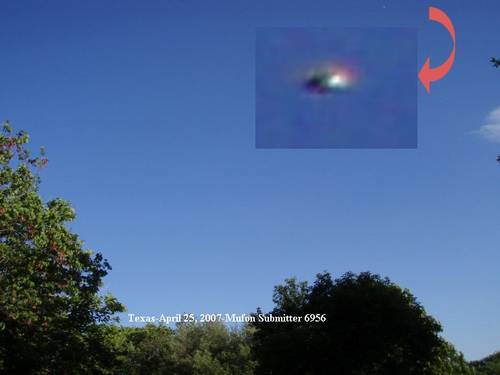 Date:  April 25 2007
Location:  Texas
Time:  
Summary:  
Source:  
---
Date:  April 26 2007
Location:  Fremont, California
Time:  0645A
Summary:  The witness was riding his bicycle early in the morning on the Alameda Creek trail and as he came to the end of the trail about 300 yards to where it meets the San Francisco Bay, he saw two figures and a large object out of the corner of his eye to his right about 200 yards away. This startled him causing him to veer into thick gravel and look away from the figures as he tried to regain control. He quickly came to a stop and looked to his right just as the figures which appeared to be looking at him turned away and began walking as they suddenly became translucent and faded away. Immediately afterwards the large object which was about 50ft in length also became translucent and faded away. All of this occurred in about 5 seconds. He tried to focus to see if he could see them again but he did not. He then began to look around him and sensed a presence near him. This spooked him so he quickly got back on his bicycle and began to peddle away towards the bay. He stopped about half way and began looking around again, but saw or sensed nothing. He then went to the end of the trail and waited there probably 15 minutes and was spooked again by what sounded like footsteps on the gravel. He then got back on his bicycle and took the longer more difficult route along the dikes towards the Dumbarton Bridge instead of going back in the same direction that he had originally came.
Source:  NUFORC
---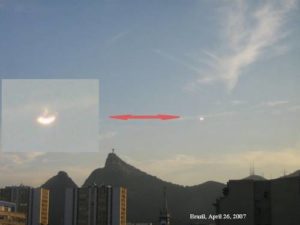 Date:  April 26 2007
Location:  Brazil
Time:  
Summary:  
Source:  
---
Date:  April 27 2007
Location:  Near Cwm Llinau, Wales
Time:  2120
Summary:  Colin Grethe was on the A470 heading towards Machynlleth when he noticed up ahead a group of bright lights, to the side and above the road. There was an orange light on either side of the road, which at first; he took to be street lamps. To the other side of the orange lights were bright white lights and to the center there were bright white lights above and below the level of the other lights. At first he was confused as to what it was, and then he realized he could see what looked like the image of a wingspan of an airplane. The shape extending right across the road and a short length either side. He now estimated the width to approximately 50 feet in total. The bright white lights were at the tip of each wing and it highlighted a small vertical construction a few feet from each tip, between the white and the orange light. This seemed to give it the appearance of an old aircraft, ye the whole wingspan itself seemed made of a smooth shiny material. There was a bright white light at the center, just below the wingspan, and also a glowing dome of white above the wingspan, similar to a cockpit, in which he could see the top half of two figures. His immediate thought was that it was an aircraft, the whole image coming slowly towards him but was clearly getting lower. The white lights on the wing began rocking up and down, appearing as if the aircraft was having difficulty in remaining straight and about to ditch onto the road before him. He believed that if it was to land on the road then it would surely be right in front of him or on top of him, but either way he would not be able to avoid a certain crash and he feared for his life. Those brief moments as it came closer seemed like an eternity, almost happening in slow motion. He checked his rear view mirror but there was no vehicle behind him. There was no place for him to steer the car off the road so he wondered whether his best option was to brake or just to keep on going and hope to avoid a crash. He gasped a huge sigh of relief as the aircraft passed over him, mightily relieved that a "crash" was avoided after all. Strangely as the aircraft passed over the car he cannot remember any particular noise, not did he remember seeing any form of tail on the aircraft. Colin then thought that the aircraft had somehow ditched into a field beyond where he could see in the darkness, so he grabbed his cellphone and dialed the emergency number. Later the police confirmed to the witness that there had been no known aircraft in the area and later that night he contacted the Ministry of Defense at RAF Cosford but they told him that there were no aircraft in the area at 2120 and they had no received any incident report.
Source:  Colin Grethe http://www.bbc.co.uk/wales
---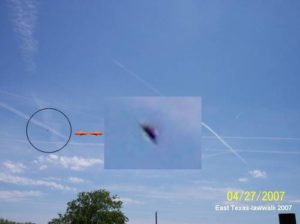 Date:  April 27 2007
Location:  Texas
Time:  
Summary:  
Source:  
---
Date:  April 2007
Location:  
Time:  
Summary:  
Source:  
Related articles