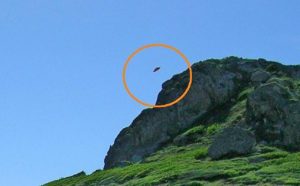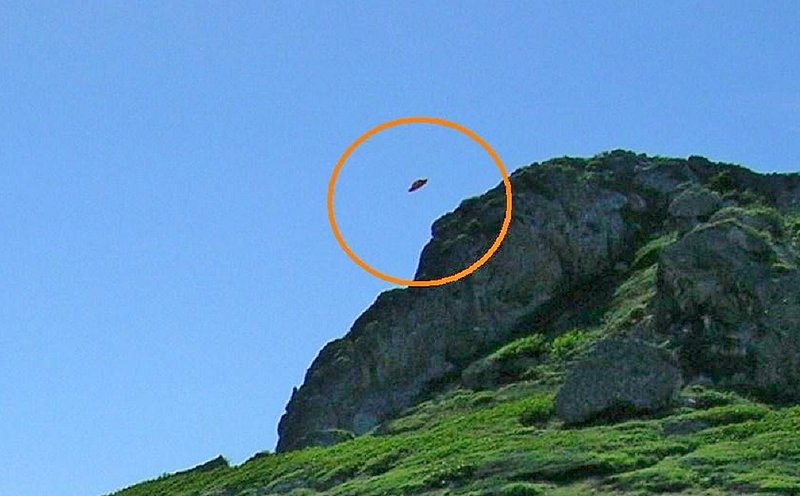 (Last Updated On: August 22, 2016)
Date:  beginning of December 2007
Location:  Toowoomba, Queensland, Australia
Time:  night
Summary:  The witness (involved in other encounters) who was staying at her grandmother's house woke up one night to find she had a bruised puncture needle mark in the vein on his left arm. She thought it was strange but brushed it aside as an insect bite. 3 nights later she awoke in a semi-trance state to see and feel two people, a man and a woman, holding her left arm down taking blood. The woman was pinning her arm at above the elbow joint and her forearm. She struggled a bit and heard the woman tell the man in English to "hurry up" she is waking up. In the morning the witness did not remember anything until she saw 2 bruised puncture needle marks. On the third day the marks had vanished.
Source:  http://www.iwasabducted.com/ufoboard
---
Date:  December 2007
Location:  Hoot Owl, Oklahoma
Time:  0200am
Summary:  The witness was driving home on a very cold night on a very rural country road. It was very late and there were snow flurries in the air. He was concentrating on driving because of a big problem with deer in the area which is why the movement off the side of the highway caught his eye. To the right of the road is a thicket of woods. The witness assumed the movement was caused by some type of animal so he began to slam on the brakes. At the same moment a glowing, emerald green figure flew out of the woods and stopped directly in front of his line of sight, just in front of the hood of the car. He just saw a torso-like figure, green and emitting a strange glow—-like it was its own light source. The figure did seem to have a head but with no features and where the arms and legs should be, the light just seemed to trail off. After a split second this figure flew directly over the car—never touching the car or the road, and not visible anywhere on the rearview mirror. His first thought was, since the figure seemed so human-like was that he had hit a person but then he realized that was not the case. He only told about the experience to his mother.
Source:  John Hayes webmaster at ufoinfo com
---
Date:  December 2007
Location:  
Time:  
Summary:  
Source:  
Location. West of McBride, British Columbia, Canada
Date: December 2007
Time: afternoon
The witness was driving home from Fort Mac Murray to meet up with the rest of the family. It was pretty snowy so he was driving slow when he noticed an "animal" on the shoulder of the road. Thinking it was a moose he came to a stop and couldn't believe what he saw. At approximately 20 feet in front of his truck was a big black bear sized animal (roughly 400 lbs or so) with a shape similar to that of a huge wolf. It was black with white or silver tips along its back and had hair that the witness guessed would be at least a foot long. It had a 3 to 4 foot long tail that was roughly a foot in diameter and was very fluffy. It had a dark brown, oval, blunt face with rounded ears similar to a bear but had strange teeth clearly visible outside of it's gums. It had a very pronounced shoulder hump and a swayed back, long legs and stood roughly 4 to 5 feet at the shoulder and was approximately 8 feet long. The feet (and tracks as he later investigated) were sort of a mix between a bear and a wolf and had very large claws—larger than any grizzly he had ever seen and were widely spaced. It moved so slowly across the road to the opposite ditch that the whole process took around 25 minutes.
Source: Brian Vike, HBCC UFO Research
---
Date:  December 2007
Location:  
Time:  
Summary:  
Source:  
Location. Granisle, British Columbia, Canada
Date: December 2007
Time: night
Two witnesses reported seeing a round sparkling object in the sky. Apparently under the object a dark humanoid figure was also seen. No other information.
Source: 2007 Canadian UFO Survey
---
Date:  December 2007
Location:  
Time:  
Summary:  
Source:  
Location. Mocorito, Sinaloa, Mexico
Date: December 2 2007
Time: 0500am
The time was early in the morning when an unexpected visitor appeared before Violeta Ortiz Castro. She felt neither fear nor uncertainty. She only recalls having felt an odd sense of peace upon seeing that 'body" of gelatinous material "the color of honey". No questions were asked at first. But she later inquired: "What do you seek here with your presence?" That morning Violeta arrived home at 0400am returning from a family celebration. Upon returning, she was about to put on her pajamas, as usual, turning on some music while she fell asleep and also lit a cigarette. She sat on the floor to smoke, on the left hand side of the bed, listening to Vicki Carr's "Me Recordara" when the strange image appeared less than a meter away from her. Stunned, she asked the visitor the above question. The creature, standing approximately 80cm tall, looked at her fixedly while she asked questions that received no answer. "I'm not afraid of you, because God is with me," she told it. As it refused to answer, she told it she would take pictures of it. Her cellphone captured the first video. The screen shows a honey-colored image and large eyes. According to Violeta's description the creature's feet resembled those of a chicken, and instead of hands, it had something resembling the spines of a fish skeleton. While she never touched it, she said that the creature's skin looked gelatinous, and that the only reaction she observed from her "visitor" was head movements from one side to the other. Violeta managed to take three videos and five photographs, the last at 0507am, which shows the image fading, as though the entity was being transported away. She was deeply impressed by this experience, but states she felt no fear at any time. "It inspired much peace and tranquility. After it was gone, I felt paralyzed. I didn't get up, didn't scream, or made any noise whatsoever." 40 minutes later, she managed to get up and went to her older sister's room to tell her what had happened. Her sister was frightened and did not allow her to return to her bedroom. They then tried to get some sleep. That every same, shortly before 2200, Jesus Antonio Gutierrez claims that he saw a UFO when he was in the backyard of a home located on Donato Guerra Street. He explained that it was an object that flew around moving slowly, making shapes similar to the letter 'V'. When he saw the light, it increased threefold in size, "I felt that they saw me" said Gutierrez. Later other neighbors saw a strange light they ascribed to the UFO.
Source: http://ufoinfo.com/news/mexicoencounter.shtml quoting Inexplicata the Journal of Hispanic Ufology December 17 2007 quoting Ana Luisa Cid and Maria Elizalde reporter for newspaper "Debate" Sinaloa.
---
Date:  December 2007
Location:  
Time:  
Summary:  
Source:  
Location. Texas, exact location not given
Date: December 3 2007
Time: night
The witness was in bed when he heard a drilling grinding noise. He sat up with his feet on the floor and saw 3 "men" standing in his bedroom wearing dark goggles. He felt no fear and got up and walked over to them and asked what they were doing. There was a "huge hole" on his floor and they were looking down in it. There was a bright light and sounds of people working. One of the men told the witness that they were looking for "fuel for our craft". After he asked them what he can do to help, the visitor mentioned the word "antimony" and showed him picture of it on a surface (this was done telepathically). It was a solid irregular shaped substance with broken edges looking like sand or granular. He told them he didn't know what it was and looked over his bed to see if he was alive or dead, when he looked back the men and the hole were gone.
Source: http://mufoncms.com
---
Location. Jefferson, Wisconsin
Date: December 4 2007
Time: 815am
Two adult brothers watched an unknown aerial object over the area. As one of the men yelled at his brother to come and look, two strange figures descended from the hovering object. The humanoids just stood around for a minute and looked at the witnesses and the floated back into the object in the sky. There is no further description of the object but the brothers described the entities as human-like about 7ft tall with yellow eyes and gray skin. The entities had weird lines on the head and chest area and appeared friendly according to the witnesses.
Source: http://www.uforc.com/
Date:  December 2007
Location:  
Time:  
Summary:  
Source:  
---
Date:  December 2007
Location:  
Time:  
Summary:  
Source:  
Location. Juliaca, Peru
Date: December 12 2007
Time: 2230
15-year old Alvaro Apaza Cutipa was out working in a field at night when he noticed something shiny approaching his location, descending the slope of a nearby hill. Looking closely he realizes that is a man-like figure that seemed to have a single eye in the middle of its forehead. The rest of the body appeared to be green but with a glow around it. The witness states that he could hear an undetermined sound and terrified ran away from the area and did not see the humanoid depart.
Source: Luz Guzman lucy@ovni.net
---
Date:  December 2007
Location:  
Time:  
Summary:  
Source:  
Location. Northern Vermont (exact location not given)
Date: December 13 2007
Time: night
The witness was out in his backyard enjoying a campfire with his boxer Duke and pug Jay-Jay. He was sitting on his hammock playing his acoustic guitar when Duke raised his head and whimpered. He got up on all fours and the witness could see that Jay-Jay's hair was standing up on the butt end of his back. Next he saw two red eyes sitting on his roof. His jaw dropped and he got a feeling of dread. The eyes were looking straight through him. What terrified the witness more was that he seemed to be getting his thoughts interrupted by some thoughts that were not his. The whole time he was being fed these weird messages like, "Don't be afraid" or "It's just me" and the weirdest, 'Don't look back." He laid there watching the figure when it suddenly jumped off the roof and was now near his back door. He was scared to death as the creature slowly crept toward him and his dogs. He grabbed his dogs by their collars and screamed "go away!". The figure stopped as soon as it stepped into the storm light, activated by movement, it froze in the light and its eyes stopped glowing red. It was a short creature, about 3-4 ft tall. It had a face like man mixed with some sort of monkey. It had a long black tail, but had big hands, long skinny arms and short thick legs. Its body was covered with a short, thick fur and its eyes were now completely black. It stared the witness and his dogs down for a few seconds that felt like an eternity. Then it just bolted across the lawn and hopped over a six foot high wooden fence that surrounded the witness's entire yard. The night after the incident took place, the witness received some peculiar phone calls from a voice that sounded robotic, that spoke slow was generic and calm, and every time it said a word its pitch would change.
Source: Your True Tales—January 2008
---
Date:  December 2007
Location:  
Time:  
Summary:  
Source:  
Location. Mendocino, California
Date: December 14 2007
Time: afternoon
A few minutes after getting home from Ashland High School, Adrian Rehn heard a knock on the door. He opened the door and it was one of his friends, Alex Nagel, who asked him to come with him. All of the sudden his body began to vibrate and then suddenly he blacked out. The next thing he knew he was seated in a white room. Two of his friends, Wes Overland and Alex were there and said, "We're not on Earth." The dome of the room opened and revealed that they were drifting in space. Adrian could clearly see planet Earth from his position and they said that they had been chosen to be bearer of tidings to our race, that there is another people similar to ours that have come to help them. They said they had been on Earth for ten years and that they are some of the few survivors of a planet that's history started around three million years before our own. They created ships that could sustain them for many years, but also created a super weapon that detonated before most of the planet's inhabitants could escape. They are very similar to us, though they had been unable to reproduce on our planet, due to bad environmental conditions. They also have a life span around five times longer than ours, though many of them have died as their immune system was unready for some of our diseases. They ask that we help them find a way to reproduce in return for helping aide our politicians from making the same mistakes that cost them their planet. Adrian again blacked out and then found himself in his room when he regained consciousness.
Source: Filer's Files December 26 2007 quoting Peter Davenport Director http://www.ufocenter.com
---
Date:  December 2007
Location:  
Time:  
Summary:  
Source:  
Location. Azpitia, Peru
Date: December 22 2007
Time: 0100am
Several farmers were awakened by the frenetic barking of the dogs, several other residents also got up thinking that there were cattle rustlers in the area. Once outside the farm house they all saw a very intense sphere shaped light hovering at about 150m from the ground. As the watched the luminous sphere they heard noises coming from the nearby cow pen, as they watched they saw two tall man-like figures at least 2m in height run out of the pen and disappear into the nearby foliage. A strong beam of light from the hovering object illuminated the area where the figures had disappeared to, after a few seconds the object disappeared at high speed towards the west.
Source: Planeta Oculto Forums
---
Date: December 27 2007
Location: Wenatchee, Washington
Time: 2330
Summary: A 29-year old local man told policed that a pterodactyl type creature caused him to drive his car into a light pole. Wenatchee police cited the man with first degree negligent driving. A breathalyzer test showed "a minimal amount of alcohol," said Wenatchee police Sgt. Cherie Smith. Witnesses told police the man was northbound on Wenatchee Avenue and drifted into a southbound lane for less than a block. Oncoming traffic stopped and waited for the man to pass. He then totaled his car on a light pole. When police asked the man what caused the accident, his one word answer was "pterodactyl," A pterodactyl was a giant winged reptile that lived more than 65 million years ago.
Source:  http://www.theblackvault.com
---
Date:  December 2007
Location:  
Time:  
Summary:  
Source:  
Related articles