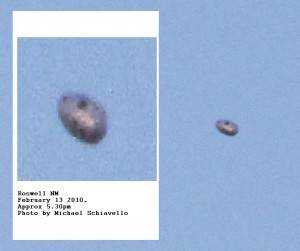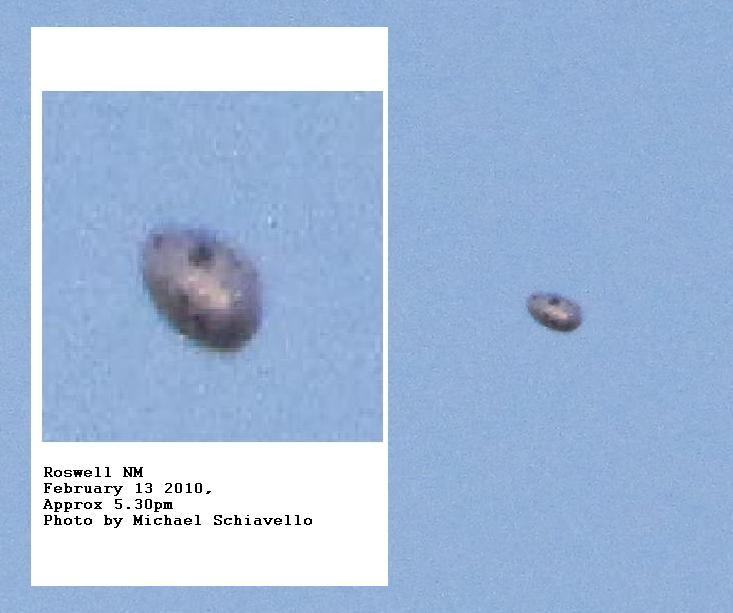 (Last Updated On: November 22, 2015)
Date: February 2010  
Location: Michigan (exact location not given)
Time: late night
Summary: The witness was getting ready to go to bed when she looked out the window and noticed a strange but somehow 'familiar' object which was very close to the window and hovering low over the ground. The UFO was circular and she could the light on the inside of the craft with a 'being' inside it, but could only see the outline of its body…which was black. It was not human but humanoid in shape with a noticeably larger head than those of humans, shortly after the witness noticed it; it then rotated away from the spot and shot up towards the sky.
Source:  http://mufoncms.com 
---
Date:
Location:
Time:
Summary:
Source:
---
Date:  February 1 2010
Location: Preston, Connecticut
Time: 08:00
Summary: UFO / Aliens….. abducted me on Feb 1 2010 around 8am when I was home alone and I regained consciousness around 11am. I had some kind of ((deleted)) and within my mind I was regressed backwards in time, in speech, in my own life………… I kept my eyes closed so I didn't look at them……………. I told myself you will get through this….Jesus/ God is with me………
When I woke up out of a trance state….I was on my bed and was freezing, shivering and wet the bed/towel I had around me from the shower. It hit me with a force/blow from behind. I fell face first on to my bed…I had just finished a shower and had a lavender towel wrapped around me….the dogs were with me…….. I found myself flat on the bed face down. I couldn't move my body. Paralyzed. Something felt like it entered my body…like a lizard or a snake moves….within me. I was not me…it was inside me and it controlled my thoughts…it wanted me in a fearful state. On the morning of Feb 1 2010 there was a UFO sighting in Ansonia, CT, within the hour of me being attacked. If you look at the map from a birds eye view-Ansonia looks alot like the Thames river. I am not afraid. I am not going to let this event reck my life. I am not alone in this situation. Why won't the United States Government, CIA, FBI-come clean on this? What is the long term agenda? The hardest part in all of this is family members think you need a straight jacket. There's no way to prove what I went through. I have talked with the "shrinks" on the high demand of my family. Of course they can only offer medication.
I think I should write a book about it because that might be the only path I can take to know I didn't just dream all of this. I know there are other women that have undergone what I went through and there are men too. When abduction occurs you are paralyzed. You want to scream, hit,s wing, or try to communicate with them-somehow but, all the parts of your body won't work. I could close my eyes-that's it. I had a sighting a few years ago on 7/23/2005 and reported a triangle shape w/ 6 witnesses. We had one hour lost time. So, I feel 'THEY' have come back to see me again. For what I don't know. A year has gone by since this Feb. event and it took me over a year to report it. I've had all the test done to me MRI,SCAT SCAN, Blood work….I even had a doctor tell me to seek an exorcist. Sorry, I won't be sucked into the game. There is an agenda people…..I don't know what it is but, it wanted me to be afraid…. it seems to live on fear. I will be happy to talk to the people who work for this web sight.
Source: Davenport, Peter 
---
Date: February 2 2010
Location: Machu Picchu Peru
Time: 08:00
Summary: I was enjoying the tour then there it was. looks like a classic cigar ufo.
Source: National UFO Reporting Center
---
Date:
Location:
Time:
Summary:
Source:
---
Date: February 4 2010
Location: Witney, Oxfordshire England
Time: 21:00
Summary: Small light moving over the same area in the night sky. Unpredictable movement like an insect flying around. Moves up and down. Grows intensity. Weather cloudy. No noise.
Source: National UFO Reporting Center
---
Date: February 6 2010
Location: Skegness England
Time: 23:30
Summary: Two small orange lights spaced 1km-1.5km apart 1km over the Seacroft Golf Club. Instantly knew the sources of light were NOT hovering aircraft as there was NO audible sound. The southernmost light changed from being stationary to in motion very rapidly and headed towards Gibraltar Point, followed moments later by the second light. Duration: 2 minutes
Source: National UFO Reporting Center
---
Date: February 7 2010
Location: Melbourne Australia
Time: 05:52
Summary: 4 witnesses saw a UFO hovering above melbourne. It was in one spot and than s second leter is disspeted and apeared in another spot.it did not have any flashing lights and it was not moving Duration: 5 min
Source: National UFO Reporting Center
---
Date:
Location:
Time:
Summary:
Source:
---
Date: February 10 2010
Location: Sunderland England
Time: 19:45
Summary: one object. sky was clear of any clouds. bright red flickering light which began to pulsate from red to reddish grey. for about ten minutes it continued to pulsate. object began to fade to a reddish grey and moved away north easterly. slow at first then out of sight at some speed.
Source: National UFO Reporting Center
---
Date:   February 12 2010
Location: Llandudno, North Wales Wales
Time: 21:40
Summary: 4 lights in the sky over Llandudno in north wales. moved slowly, were large orange yellow colour, one had a like a red parachute shape above it. they became smaller then disappeared. it was a strange foggy night.
Source: National UFO Reporting Center
---
Date:   February 13 2010
Location: London England
Time: 00:00
Summary: 9 light formation with 1 trailing …..moving southeast over london uk ,,, no noise just 9 flame like glowing light formation . moving upwards s/e london …i do have a images on camera you can work out formation very strange me and my wife are sitting here thinking what it was . no sound what so ever
Source: National UFO Reporting Center
---
Date:   February 13 2010
Location: Watford Hertfordshire England
Time: 19:30
Summary: my mum was drying her hair when she said look outside your window . the object was about 100ft away and was red and orange in colour like burning then moved of in a straight direction for i would guess a few miles then was out of sight within 30 to 45 seconds
Source: National UFO Reporting Center
---
Date:   February 13 2010
Location: Coggeshall England
Time: 23:55
Summary: Clear Sky. Bright Orange light appeared in the Western sky. Bright enough to make me and three other people take notice. It moved slowly but then stopped. There was no noise. I stood and watched the light for 2 or 3 minutes during which it slowly faded but did not change its position in the sky. We get a lot of aircraft movement over this location every night and I am used to seeing these, but this was different. This is why I am taking the time to report it.
Source: National UFO Reporting Center
---
Date:   February 13 2010
Location: Sharjah U. A. E.
Time: 23:05
Summary: I stay in a villa in Sharjah and i was with my baby boy and two nephews ( 10 & 12 years of age) in my verandah, when i looked at the sky to show stars to my baby. To mine as well as my nephews surprise, i saw a star like but a bit huge and more shiny and moving almost at the speed of the jet. It travelled from North West towards East and stopped a little far away from the sharjah airport. It was there for a couple of minute when suddenly we were able to see that brightness reducing and seemed like rays emanating from a point. Suddenly it started to fade and it was gone in 10-15 seconds. (could have been traveling in vertical direction) Myself being an engineer, i know the difference between other aerial objects and i am sure it was not a plane. Colour was almost yellowish, in between orange. I have two witness also, being my nephews and i am waiting to know if there are more people witnessing that. Please mail me if you know about other guys seen that or any articles in those regard. I apologize as i was not able to take any pics or video, as i was in my pajamas and just strolling around. Regards,
Source: National UFO Reporting Center
---
Date:   February 1 2010
Location:
Time:
Summary:
Source: National UFO Reporting Center
---
Date:   February 14 2010
Location: Al Andalus Kuwait
Time: 22:35
Summary: I was going to supermarket and i noticed a strong small light bigger than stars in the sky. I thought it is a heading light of an aircraft landing as my area is in the airport landing way. The direction of the light was from the west to the east and this is not the airport runway direction so i started to doubt about the light and also it was a single light and aircrafts are having blinking lights plus the heading. the light was moving very very slow for long time then it started to become very weak slowly till it is totally switched off. after the light switched off i could trace the moving object as it was a clearly circle shape shaded object in front of the sky stars plus a very weak green colored as if a lamp switched off. The speed of the object changed and became very fast moving far away. before it disappears i saw it coming to lower level and i could recognize the common UFO shape very far away before it disappears behind the surrounding buildings. Note: The weather was very very clear that night with no clouds.
Source: National UFO Reporting Center
---
Date:   February 15 2010
Location: Cold Lake Canada, AB
Time: 06:05
Summary: Walking to work this morning at CFB Cold Lake and looked up and seen a slowly moving star coming from the South West 1000 meters high and gold in Color. Observed it change course to head from over CFB Cold Lake to overhead of Grand Center Cold Lake and head out of sight heading North East. Got to work and there is no aircraft activity here on the base yet this morning.
Source: National UFO Reporting Center
---
Date:
Location:
Time:
Summary:
Source:
---
Date:   February 17 2010
Location: East London South Africa
Time: 13:20
Summary: Me and my cousin went to the park to play on my uncles motorcycle. We noticed three red flashing lights in the sky some distance away. They pulsed light and were very bright. They were going far too fast to be airplanes, even too fast to be jet fighters. If anything, I'd say they were missiles but they looked like they were flying in formation and didn't have a trail of smoke behind them.
Source: National UFO Reporting Center
---
Date:
Location:
Time:
Summary:
Source:
---
Date:   February 19 2010
Location: Ajman United Arab Emirates
Time: 23:30
Summary: Husband and I were sitting outside a cafe facing Ajman beach when to our left we spotted a low, large, bright orange ball, inside of which were flames and which was moving quite quickly. It appeared to be coming towards us but then as it seemed to be getting closer it changed direction and veered towards the horizon, climbing into the sky until it faded out of sight. I asked my husband what he thought and he agreed with me, it looked like a fireball, the flames very clearly visible. There were no other lights surrounding it, no noise and as many airports operate in this area, planes are easily distinguishable from this. This was a definite ball of light and as said, flames inside visible to the naked eye. 
We are not sure whether it was some jet engined aircraft or an actual fireball. But the beach this night was very busy with people and this was simply too big to miss, so we are just waiting to see if others report it.
Source: National UFO Reporting Center
---
Date:  February  2010
Location: Athens, Texas
Time: 23:00-23:30
Summary: The witness had just exited a vehicle he had been riding with friends and was going to walk across a field surrounded by woods to an apartment complex. His reason for not going directly to the apartments what that he did not want someone at the apartments to see him with his friends. As he was crossing the wooded area heading to the field he felt a presence above him. Somehow 'he knew it was a UFO without looking'. He started running through the woods to escape. That is when he heard a 'twitching' noise in the bushes in front of him. He turned and ran in a different direction but no matter which way he turned he would hear the same noises ahead. The noises kept him running in a circle. Then he became paralyzed and could only move in a jerking motion and fell to his knees. At this time 'God told him not to open his eyes', he became weightless for a few moments and next he was examined with some device that he called a scanner. As it moved around his head he could hear a buzzing sound similar to a radio being tuned across the band. The device made his hair stand up as it was moved over his head.
While lying down (he assumes inside the craft) he hears someone say 'he is still alive.' Then he hears someone else say, he needed a transfer and then a string of numbers. For some reason he felt that these numbers were very important and related to future UFO research, that he should be hypnotized to reveal the 'sequence'. The duration of the incident was about fifteen minutes. He then cried so much that his shirt was soaking wet. When he was returned (to the ground?) he was standing, his arms outstretched, looking up at the sky. The sky had been cloudy before, upon his return the clouds were gone and he could see the stars. He also added that they had scraped his skin in the stomach area he thought that they might have been collecting DNA samples.
Source: http://mufoncms.com/  
---
Date:
Location:
Time:
Summary:
Source:
---
Date:   February 21 2010
Location: Ayrshire Scotland
Time: 18:30
Summary: i am an amatuer astonomer,and live near an airport ' i know planes and helicopters when i see them' it was dusk when i opened back door to let cat in ,i seen an bright orange orb flying from south to north ,changing slightly in size at moments. there was no noise although it was a fair distance away it seemed,travelling very quickly. there was no contrails or smoke and was travelling very quickly. i also managed to film it and take a photo. ps it wasnt a flare,it was moving horizontily.it also vanished instantly?.
Source: National UFO Reporting Center
---
Date:   February 22 2010
Location: Tralee Ireland
Time: 18:30
Summary: at 18:00 i was sitting in a car park looking at a plane in a very clear sky and noticed the plain flying towards the (1st star of the night) but as it approached the (star) i could clearly see the (object) was now obstructing my view of the plane, it then started shimmering and was obviously metallic, although high up i am thoroughly convinced of what i have seen.
Source: National UFO Reporting Center
---
Date:
Location:
Time:
Summary:
Source:
---
Date:   February 24 2010
Location: New Plymouth New Zealand
Time: 14:00
Summary: HI,I SAW A GENUINE U.F.O.I WAS OUT IN MY ORCHARD LOOKING VERTICALLY UP INTO MY ADVACADO TREE FOR FRUIT.I NOTICED A SHINING OBJECT IN THE SKY WHILE PEERING THROUGH THE BRANCHES.I STEPPED TO ONE SIDE OF THE TREE INTO THE OPEN AND OBSERVED A METALIC SHINING OBJECT VERY HIGH IN THE SKY.IT WOULD HAVE BEEN SEVERAL MILES HIGH,IT WAS DOING THE WIERDEST FLIGHT PATTERN I HAVE EVER SEEN.IT WAS DOING TIGHT CIRCLE LAPS AT A VERY HIGH SPEED FOR ABOUT 10 SECONDS THEN HEADED NORTH FOR SECOND.THEN WENT VIRTICLE TO INFINITY IN A SPLIT SECOND. THE OBJECT WAS HALF CIRCLE[LIKE A MARBLE CUT IN HALF]NO SOUND/WINGS/TAIL/OR UNDERCARRIAGE.WAS VISIBLE.TIME 1400HRS,24 FEB 2010.YOURS SINCERELY.**** ******.
Source: National UFO Reporting Center
---
Date:   February 25 2010
Location: Tenbury Wells England
Time: 22:35
Summary: The time was approximately 22:35 on February 25th (Approximation, actual date unremembered.) of 2010. I am walking home from work and looking up at the stars as I usually do as it is dark when I finish work. I use a head mounted light intensifier to aide in my walking. This light intensifier magnifies the stars and makes even the most dullest of them bright. The weird thing is of this is that I noticed that one of the stars was moving, so I dismissed it as a plane, but it started moving in the opposite direction so suddenly. I removed my head mounted gear and gazed upon this light which to the naked eye appeared to be an orangey colour in the shape of a three pointed equilateral triangle but the sides were not straight, they curved to the three points. It was a bright light that moved west-east then back and then moving back again west-east it then started to get smaller as if it were moving away. It did not however move away across the sky when it got smaller its position was fixed and it got smaller and smaller until in a little puff of orange light it disappeared and even with my intensifier it was not there anymore, there was no sky bound movement at all. This lasted in total for about two minutes but is still to me the most prominent evidence that we are not alone.
Source: National UFO Reporting Center
---
Date:   February 27 2010
Location: Hyderabad India
Time: 18:00
Summary: I was on the terrace of our place resting on an arm-chair. The only reason I was even looking up at the sky was because of the angle at which the armchair reclined. I noticed a bright light in the western horizon, and as it was still twilight the object was the only 'star' I saw in the sky. Even as I watched , it suddenly seemed to grow in size and intensity, moved 'up' in a way that I cannot really put into words (a sort of beaming, if you will) for a little distance at normal speed, then disappeared abruptly. I tried to figure out what it could have been, but so far no logical explanation has seemed good enough, to me. What I saw was bizarre behavior, I am absolutely sure that this-like the first sighting I had had years ago-was no aircraft or a weather balloon of any kind.
Source: National UFO Reporting Center
---
Date:   February 27 2010
Location: Hyderabad India Fairford (UK/England
Time: 18:00  22:34
Summary: I live near 2 airbases faf fairford which is u.s run and raf brize norton my wife saw an orange plane light coming over so i went out to see what kind of plane it was by the time i went out it had gone i thought that was strange then i saw a black disc shaped plane with no lights or sound flying to go over my house i called my wife so she would see but didnt see it out the front of the house i rushed round the back of the house knowing the flight path it was on i would still see it but it was gone i know i definitely saw it it moved slowly and quietly it was low enough to see hope i spot it again dont think its lgm but definitely not normal aircraft
Source: National UFO Reporting Center
---
Date:   February 28 2010
Location: Wexford Ireland
Time: 23:00
Summary: At approximately 11:00 pm on 28/02/2010 I witnessed a number of bright orange lights moving from the North West tracking a South Easterly direction. I had just arrived home and as I got out from my car I looked up to the sky to see a large orange light. I watched for about 20 seconds as it slowly tracked from North West in a South Easterly direction. The sky's above us are on a busy flight path so I was used to seeing the flashing lights of aircraft in the sky. What made this sighting unusual and what captured my attention was the orange colour and the fact that it was not flashing. The night is question was a very clear night with a full moon high in the sky and to the south. I thought I would get some binoculars and watch the object from the rear of my house. The rear of the house is south facing. I waited outside the rear of the house expecting to see the object. After 10 – 15 seconds, there was no sight of the orange glowing object so I went to the side of the house to see where it might have been. To my amazement I saw in total three objects of the same colour, two which were slightly less intense in luminescence. At this point I ran back into the house to get my binoculars and called my partner and two children. We ran back through the house to the front door. From the front of the house, which is north facing, two of the objects changed to a different path, rising in the sky and losing their luminescence. The third object continued on a south easterly track. I followed the remaining object through binoculars for 5-10 seconds and then went through to the back of the house where again I was able to track the object on a south easterly direction. The luminescence of the object faded as it continued south easterly direction. I did not see this as unusual as it was heading in the direction of the location of the moon, not directly at the moon!. However, I was able to continue to track the object as it moved into a south easterly direction while losing it's luminescence. I could not distinctly make out the shape of the object. What was additionally so unusual was there was no sound from the object(s). Normally as aircraft pass over head their engine noise can be heard very distinctly. However on this occasion there was no sound what so ever.
Source: National UFO Reporting Center
---
Date:
Location:
Time:
Summary:
Source:
---
Date:
Location:
Time:
Summary:
Source:
Related articles