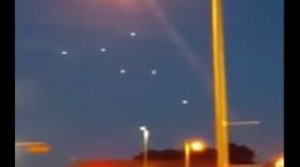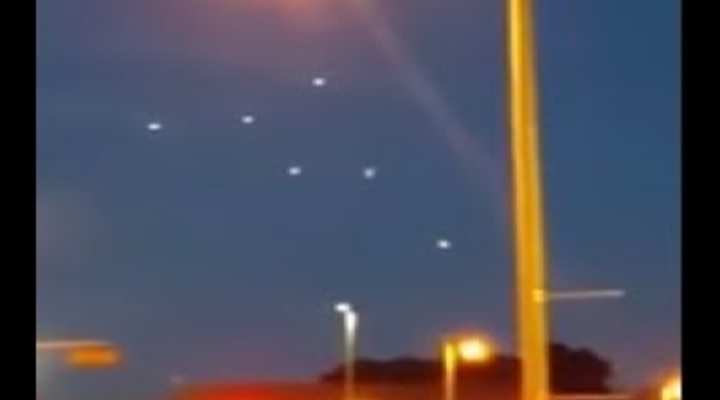 (Last Updated On: February 15, 2017)
Date: August  2015
Location:  
Time:  
Summary:  
Source:  
---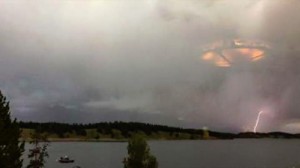 Date: August 2 2015
Location:  Osnaburgh, Ontario, Canada
Time:  
Summary:   
Source:  posted on the MUFON sighting list by UFO Stalker.
---
Date: August 6, 2015
Location: Three Rivers, Texas
Time: 9:3 PM
Summary: Two witnesses in Three Rivers, Texas observed 3 lights at 9:3 PM, Thursday, August 6, 2015. 
[Three Rivers is located south of San Antonio.] The first witness saw 2 lights, then the second witness also saw a 3rd light. At first they appeared white, then the lights changed color and became orange before disappearing. The lights were very close together and the whole display only lasted approximately 5 seconds. The witnesses were listening to a scanner but never heard any mention of the sighting. The lights were due west, possibly over Hwy 72.  They were lower than an airplane's flight path. The witnesses estimated the distance at 4 miles.
Source:
---
Date: August 8 2015
Location:  Seattle, Washington
Time:  
Summary:  I was just about to hit Snoqualmie Pass on my way to Seattle for a trip with my girlfriend and her little brother and sister. We were just about done on the pass coming into Seattle. We were all laughing having a good time listening to the radio when i turned to my right to look outside the passenger side window. As soon as i turned my head to look i saw a blue glowing object far off in the distance. I studied this object for a good five or ten seconds before this thing started to move very vast towards my general direction. As it came closer it started to grow and became a very bright blue glow. Finally it just zoomed way up over the top of the car at high speed and i lost it. It was just a perfect orb that emitted a soft glow at first, but as soon as it started moving it increased in size and the color become much much more brighter and more vivid. It hurt my eyes so bad, it was like looking into a welding arc. My ears were ringing very bad, and it was like i was paralyzed and stuck to my seat. I sat in silence for the longest time, and tried to process what i just saw. I felt so many emotions running through me. As soon as i calmed down i told my girlfriend what i just saw, and no-one in the car besides me saw a single thing. After i had finished telling everyone what i had saw, i all of a sudden became very very sleepy. I slept for a solid 15-20 min before we came to our hotel. I talked more about it with my girlfriend later on in the night so that i wouldn't frighten the kids. I still think about this alot and have had a few dreams with the exact same orb flying through the sky. Whatever i saw on that day seemed unreal, like something out of a movie. But all i know is that whatever it was that i saw changed me for the better. I've never felt emotion and feelings run through me so wildly before. What i saw that day was simply amazing….

Source:  MUFON
---
Date: August 8 2015
Location:  Thornaby, North East England
Time:  Around 6pm
Summary:  I had went to my back door for a cigarette, i was a warm bright evening. I was just looking to the sky and watching, and I caught a glimpse of a cylinder shaped object moving at a fast rate of speed and seemed to be rising as it spun through the air, although it was cylinder shaped it took more of the old Esso tanker shape. But it was traveling fast, it was very high in the sky, but not as high as a jet liner which was miles above that, there was no lights as such, but you could tell it was spinning through the air, it just disappeared into the sky.
Source:  www.uk-ufo.co.uk
---
Date: August 11 2015
Location:  Blanchardville, Wisconsin
Time:  20:50
Summary:  My friend and i were staying at my mom's house for a couple of days in rural wisconsin during the summer of 2015. while we were driving towards the house along a driveway, my friend took photos of the house and surrounding area. once at the house my friend and i went out on the deck to see the view. there i mentioned to my friend, who is interested in ufos, that i had seen a very bright single light above a tree line a few weeks before when my boyfriend and i were at the house. the light my boyfriend and i had observed was so bright i mentioned to him at the time that there must be a planet coming up through the trees. however, as the light cleared the trees, i noted that it was way too bright to be a planet. the light then moved back down into the tree line, silhouetting trees as it traveled and vanished with no sound. my friend and i only noticed the lights in the attached photos as i was pointing out to him the area where the very bright light had been sighted a few weeks previously. he had immediately noticed that the photos he had just taken on his phone had lights in the same area. both photos taken by my friend occurred within the same time stamp of 8:50 pm on august 11th, 2015. i have included close-ups of the lights in the attachments. i am reporting at this time because on november 14, 2016 my boyfriend and i had an intense encounter with anomalous lights observed from the same deck. the mufon report on that case is # 80432. i did contact two small area airports in january of 2017 to see if they knew of any aircraft in the air at the time the photos were taken in 2015. i have not heard back from them. also, on january 27, 2017, a sighting that was reported at the us and mexico border showed photos of lights that were so similar to what was recorded in my friend's photos, that i felt the need to share a photo from this sighting in the attachments. i have no idea if the lights in these attached photos are anomalous in nature. i would like to find out.

Source:  MUFON
---
Date: August 22, 2015
Location: Hollydale Park Southgate California
Time: 6:42 pm
Summary: Ufo Transforms Over Los Angeles Skies while several Eyewitnesses see on august, 22nd, 2015 at 6:42 pm at Hollydale Park Southgate CA – object transforms from an orb to a cigar shape multiple times

Source:  
---
Date: August 24 2015
Location:  Harstad Norway
Time:  
Summary:  object changed green / red lights, moved fast above mountains and sea I looked out over the sea from my balcony. First I saw this object standing still in the sky and I thought it could be a drone, but then it suddely moved very fast up into the sky in a straight line way to north. I run as fast as I could inside and looked out my kitchen-window while I at the same time told my girlfriend to come see this strange object. We have never seen anything like this before. The object suddenly moved fast back to where it came from, and we ran back to the balcony where I recorded this object on my iPhone. Then we saw this happening: The object moved very fast from high up in the sky above the mountain. Bright lights changed from red to green while it moved fast down toward the sea. Then it suddenly dissapeared behind the building. We stood there like paralyzed, not knowing what to say or feel.
Source:  
---
Date: August 27 2015
Location:  Jasper, IN
Time:  
Summary:  I have told a woman name Beatrice. She called me and ask about everything that happened to me. She said she was from a black ops, out of Seattle Washington. I didn't tell her everything, that I fear, I saw two aliens, back in August 27, 2015. There were two craft that landed, one was small, the other one normal in size. The bigger one was like the chameleon, it could change its color when it was sitting on the ground. I couldn't talk with these aliens, like we do, they were in my mind, talking to me. I was standing by the big one. I touched the big one, it may me feel sick as hell, my stomach felt like it was going to explode. When I was walking away my cat fell down on the ground rolling around meowing like crazy. Me and my cat walk everywhere together. When I stood up I could feel something near me, like right in my face. I couldn't see anything, but heard this awful growling noises. Something told me to move fast out of there, so I came back home. Right behind my house, I saw some weird things for 3 weeks. I really don't care if anyone believes or not. All I know they're coming back this summer. I hope not for the fear I got in my stomach. One other person that saw the small UFO, he works for the Indiana DNR Law district 7. "J" is his name. I guess it scared him too bad. I really wonder how he eased his number off my phone, even the number I save under a different name. Like this Beatrice lady, she did the same thing. Weird huh? Well I was driving home yesterday got right by my apartment, and my eyes about fell out of my head. I saw my cat sitting outside my window, but there was two of them. They both look like my cat, same markings, everything look the same. But when I hurried up and got out of my car, the other one just vanished in a blink of an eye. I thought what in the world is going on. Then this morning I got up like I always do, went in the bathroom turn on the light, use the bathroom, walk over to the sink bend over and got a wash cloth, turned the water on, was washing my hands and face, then when I look in the mirror, BAM! there was that alien looking right at me. It scared me at first, my mind was racing so fast, but when I turned to look, it wasn't there. When I turned to look in the mirror, it was standing right beside me. It stood there for 3 minutes, just looking, then vanished away. I wish I knew what was going on. My stomach is getting so big, ever since I had this incident. I've been to the doctor but they can't find out what it is. Had every test done, had every X-ray done but nothing. They say, you know this is really hard for me to say this, I wasn't born like other guys are. I was born with male and female genes. The doctor told me, my worst nightmare would be me carrying an alien child. This is really hard for me to swallow. I want to tell Beatrice this, but was too ashamed to tell her, or anyone. I really don't know why they keep coming back to my house. If I could only block my mind to them, I could maybe destroy them. I've been praying to the Lord each day, to send his mighty angel to help me with this. This stuff is way over my head.
Source:  MUFON 
---
Date: August 28 2015
Location:  Ligonier, Pennsylvania
Time:  
Summary:  In the distant evening sky over the Laurel Ridge near Ligonier, witnesses observed an object that looked like a clear bubble with a fuzzy looking outside edge. As the witnesses watched, the strange object suddenly dropped straight down from the sky towards the ground. They expected there to be an impact and explosion but they neither heard nor saw anything after that. Many strange events have occurred over the years around both the Laurel Mountain area and Chestnut Ridge.
Source:  Stan Gordon
---
Date: August 29 2015
Location:  New York, New York
Time:  
Summary:  I noticed a bright star-like object in the sky in daylight that gave off a flashing / pulsating phenomena of bright colors. I was only able to see the object for about 7-10 seconds until it disappeared. For reference, the object was about 30,000-40,000 feet in the air. I attached 4 images of the same object: 2 original, and 2 zoomed in versions. I tried to take a 3rd picture of the object, but it vanished. I took these photos on a Samsung Galaxy 21x zoom. If you could please help explain what object this is, I would very much appreciate it. Thanks, Alex

Source:  MUFON
---
Date: Late August-Early September, 2015
Location:  eastern Butler County, Pennsylvania
Time:  around 5 PM
Summary:   This incident took place around 5 PM on a sunny afternoon as the witness was taking a leisurely drive in eastern Butler County. Suddenly, 15-20 feet ahead of the vehicle and about ¾ of the way across the road, a being that was hard to describe was moving from right to left in front of the car. Whatever this thing was, it had a skinny body, stood about 4-4 ½ feet tall, and was similar to the color of a deer. The head looked somewhat like that of a deer but was not real pointy. It narrowed at the top then rounded off. The creature was observed only from the side. The arms were very short and were held close to the chest. The hands were quite small and looked as though they were carrying something or being held together. No legs or feet were observed. The driver said the thing just "glided" above the roadway. When the witness reached the location on the road where the creature had been, it was no longer seen. The witness could not understand how the thing was just gone in a matter of seconds.
Source:  Stan Gordon
---
Date: August  2015
Location:  
Time:  
Summary:  
Source:  
Related articles