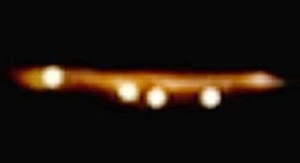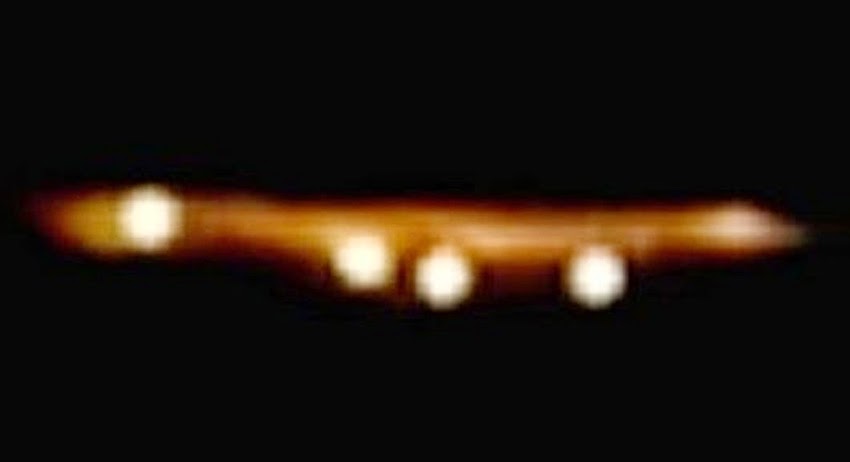 (Last Updated On: December 20, 2017)
Date: May, 2015
Location: Whitehouse, Jacksonville, Florida
Time: evening
Summary: "It was in May. It was a Sunday evening. I work the third shift out here in a lumber mill. Just outside Jacksonville there's a place called Whitehouse. Well, I got a bunch of little stray kitty cats that I take care of back there and this one night I was going back there to check on them and as I round the corner, this giant bird launches itself off a pack of 8 footers. That lumber's probably sitting about 15 feet in the air. It spread it's wings… it was even out to… it was going down the lumber mill, it's about 40 feet across from one shed to the other shed and if he was spreading his wings and flapping coming up out of there those wings almost stretched from one end to the other, I would say that those wings were probably 35 feet long. This bird was black, it had a white belly and on its tail feathers I could see as it was flying away from me and it was about 10 to 12 just giant feathers made up its tail feathers. It was phenomenal."
Source: Coast To Coast AM – July 9, 2015
---
Date: May 3, 2015
Location: Popocatepetl, Mexico
Time:
Summary: Cigar-shaped UFO
Source:
---
Date:  May, 2015
Location:  
Time:  
Summary:  
Source: 
---
Date:  May 8, 2015
Location:  North Huntingdon Township, Pennsylvania
Time:  
Summary:  Two people driving up a hill during the afternoon in North Huntingdon Township observed a silver metallic "pill" shaped elongated object that was rounded on the ends. The object was moving rapidly across the sky and was soon blocked by trees. When they reached an open view the object was not seen again. There have been many UFO sightings reported around the Irwin and North Huntingdon areas for years.
Source: Stan Gordon
---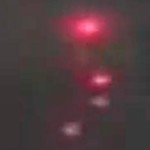 Date: May 12, 2015
Location: Sao Paulo, Brazil
Time:
Summary: Multiple red UFO lights over Sau Paulo, Brazil
Source: 
---
Date:  May 15, 2015
Location:  Pennsylvania 
Time:  
Summary:  I was in my bed. I was bored and I like to look outside sometimes. I got up from my bed and looked outside. As I was looking outside I noticed a very strange object far away in the distance. I stared at it for a few minutes wondering what it could be. As I stared at it, it appeared not to move at all. As I was still staring at it I remembered I had binoculars. I quickly grabbed them and looked outside again making sure it was still there. Thankfully it was. I looked at them with my binoculars and quickly realized it was still stationary but it was slowly spinning and turning. The object was either blue or white. I was not completely certain which. It was sort of rectangular. I was amazed and excited because it was possible I was experiencing a real ufo sighting. I kept ruling out things it could have been like a helicopter, a plane, or a jet. Ect. I really wish I had kept looking at it but I knew I had to go back to bed. I never saw that strange object again.

Source: MUFON
---
Date:  May 16, 2015
Location:  Aiken, SC
Time:  
Summary:  The entity, black dark cloud like with reddish eyes, started coming my way as soon as I seen it and I'm like I'm tripping. I didn't want to prematurely scream but its arms reach the whole time I'm laying in bed on my back with my head turned left seeing it coming towards me. I went to scream and it jumped on top of me. I was paralyzed for seems like 1 min, then I felt it get off me. When it jumped on me I could no longer see the entity and when got off me I didn't see it like it vanished. But I did notice it was later, so hours went to what seemed like 2 min tops on incident. I will always remember the energy or like a draft from the wind cause me to turn my head and look. I know for fact it's entities here unknown.
Source: MUFON 
---
Date:  May 17, 2015
Location:  Dallas, Texas
Time:  10:15 PM
Summary:  My dogs were going crazy barking at back door so I went outside and thats when I noticed what I thought a very bright Star. It started to move closer and then away and then turned red and then back to bright. I was also hearing a very strange sound, between a hum and maybe wind. (I have never heard this sound before) I first grabbed my IPAD to start recording; it was not even close to what I was witnessing so I ran inside and got my digital camera and started recording so I could the best view of this very odd object. After 2 min of recording; I stopped; to be honest because it scared me. About 10 min Later it went slowly north from its location.
Source: MUFON Case # 656208
---
Date:  May 17, 2015
Location:  Garland, Texas
Time:  11:20PM
Summary:  I went out to walk my dog and noticed a light too big to be star. I got back to my street and the light was still there. My uncle pulled up in his truck and I told showed him the light and he said he thought it looked to close to be a star. I ran and got my camera and took still pics and video to see what would turn up. During my last video the light completely vanished into thin air it seemed like. I took the camera away and it was gone. I was completely baffled. I didn't hear any noises and didn't see it hovering like a helicopter. I live near an aircraft light tower.
Source: MUFON Case #65617
---
Date:  May 24, 2015
Location:  San Miguel de Salinas, Comunidad Valenciana
Time:  19:30:00 
Summary:  En el ocaso en mi casa sobre mi cabeza haciendo fotos digital para registrar orbes se provoca un estallido sobre mi cabeza y aparece el orbe que queda registrado en la foto digital. dentro del jardín de mi casa.


Source: 
---
Date:  May, 2015
Location:  
Time:  
Summary:  
Source: 
Related articles