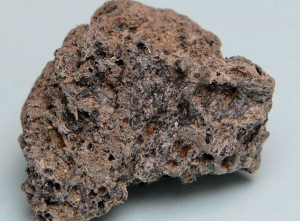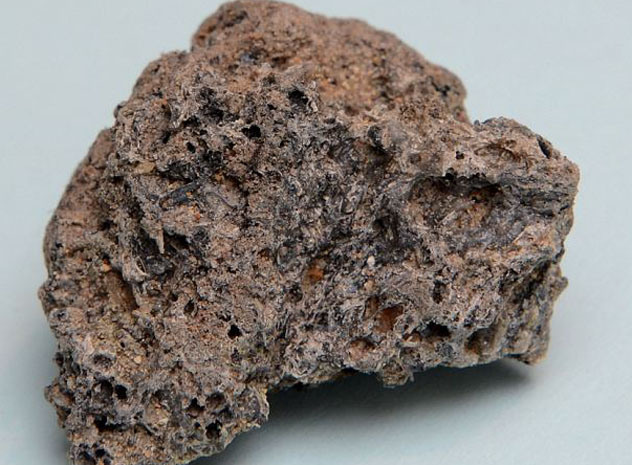 (Last Updated On: January 1, 2015)
Note: not a pic of the arifact
Date: 400 million years ago
Sighting Time:
Day/Night:
Location: Kentucky
Urban or Rural: –
No. of Entity('s): 7
Entity Type:  four were humanoid, three tiny ape-like creatures
Entity Description: The other four were humanoid. All were approximately three inches in height, vertebrates, and very strong for their size. Ratliff and Gray concluded that the three tiny ape-like creatures "could very well be humanoids in special space suits,"
Hynek Classification:
Duration:
No. of Object(s): 1
Height & Speed:
Size of Object(s):
Distance to Object(s):
Shape of Object(s):
Color of Object(s):
Number of Witnesses:
Source: Beyond Magazine published 1969
Summary/Description: In January 1969, the American periodical Beyond Magazine published a curious article about an alleged extraterrestrial fossil found in Kentucky. "Reader Melvin R. Gray of 417 South 5th St., Louisville, Kentucky, 40202," wrote columnist Brad Steiger, "has Discovered a stone which has what he considers very suspicious indentations." Mr. Gray's examination of the stone led him to conclude that it contained fossilized remains of tiny humanoid creatures and "what may at one time have been a tiny flying saucer no larger than our present Day washbasins or Dishpans." No photographs illustrated the article but Gray Described the stones as looking like "a small chunk of meteor." In order to get a better idea of what the "beings" looked like he made plaster, fiberglass, and aluminum castings from the rock.
He reported: "The fossilized creatures themselves are humanoid in appearance, looking very much like ourselves, and approximately three inches tall. (…) The stone looks rather cindery as if it may have hurtled through a long trail of space, melting as it went and finally splashing into some river or lake before it was entirely consumed, leaving…a fossil-like imprint for a permanent record to tell the world…that we had visitors to our earth…who had met with some terrible calamity." Steiger himself was not entirely convinced. While acknowledging that, with the aid of a magnifying glass, he could make out the outline of "a tiny human pilot sitting in a bucket-type seat" on the casts that Gray sent him, he wondered whether it was merely a trick of nature? There was no reason to think Gray had made the "fossil" himself. A second article was published about Melvin Gray's fossil in Ray Palmer's magazine Flying Saucers.
In "A Fossilized Alien Spaceship and its Occupants," Executive Director of the Kentucky-based National UFO Research and Investigation Committee, Buffard Ratliff, wrote that, after reading about Gray in Beyond, he contacted Mr. Gray and obtained the fossil. Gray told Ratliff that he and his wife had come across the stone while cutting the grass in their back yard. He then examined the artifact carefully "for a period of approximately seven months and made several Discoveries that led him to believe it might possibly be from outer space." Ratliff and Gray were able to find "seven very small creatures… in or on the fossilized stone." Three of the creatures were ape-like in appearance. The other four were humanoid. All were approximately three inches in height, vertebrates, and very strong for their size. Ratliff and Gray concluded that the three tiny ape-like creatures "could very well be humanoids in special space suits," and that these beings were in a separate section of the craft they labeled "B." However they were quick to point out that one of the humanoids was also in that section, as opposed to section "A" of the spacecraft. As the two sections seemed to be Divided, "apparently where the spaceship is fitted together," this "indicates intelligent construction and Design by intelligent beings."
Related articles