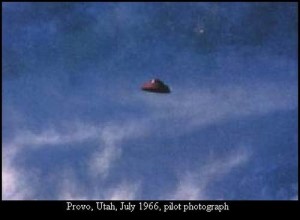 (Last Updated On: February 14, 2016)
---
Date:  July 1966
Location: Lake Nasijarvi, Otavalta, Finland
Time:  0100A-0130A
Summary: A man was lying alongside the water of Lake Nasijarvi between the north side of the island of Pikku-Hormu and the island of Hormu. Having finished a job he was taking a one-hour pause in the northern shore of the lake. He was eating a sandwich and drinking coffee when he heard over the weak rushing of the water an increasing rushing noise from the south of the island. He thought that it was another boat coming to the island and soon after a sound resembling someone dropping an anchor was heard. Then began a very loud hammering noise and the man assumed the other boat had needed repairs. After this the noise faded, he then heard steps from behind him, first one person, then two persons. As he expected that they would come forward and address him, he did not turn around. When nothing happened, he rose and packed his things and walked over to his boat and began lifting the line into boat, slowly rowing away in his boat. He then thought he wanted to see what the other boat looked like and soon he saw it from a distance of about 30 meters. He was astonished to see that it had a row of oval windows, through which a faint light was shining. After a while he looked again and was even more astonished when he noticed that the ship was actually standing on the shore and over the surface of the island. In the area between the ship and the island he could see someone walking about. The "ship" was standing on four telescopic legs, two of which were shorter as the slope of the shore is quite steep. On the island side of the ship a ladder with three steps was clearly visible. The fisherman now felt that this ship was not from this world, but he continued to observe it, approaching it even further. Apparently someone onboard the ship did not appreciate this and they shone a bright beam of light towards him as he tried to approach. This ceased after a while however. He could altogether see five humanoids, three tall and two smaller. As they were all the time behind the ship, he could not see many details. They seemed to be clad in blue overalls. Finally they all got into the ship, which then began to ascend. The telescopic legs, which had rounded plates on the bottom, detracted into black holes on the bottom of the ship, which was oval shaped, some 2.5 meters high and 6 meters in width. After it had ascended to a height of several "tree heights" it accelerated at great speed towards the northwest. It then disappeared into the distance.
Source: Mervi Virtanen, Finland
---
Date:  July 1966: Sighting at Subic Bay Naval Station
---
Date:  July 1966
Location: Adda Lombardy Italy
Time: 1330
Summary: Giusepe Cavenaghi was fishing in a creek near the town when he observed at about 70 meters overhead a metallic disc shaped object flying at about 40 mph. It flew slowly over the river and disappeared from sight. Cavenaghi then heard a loud voice from behind him asking him what he had seen; the question was repeated again at which time the witness replied in the negative. Turning around he saw a tall human like figure with pale features standing nearby. The figure was wearing a gray shirt with a dark vest and what appeared to be old-fashioned sleeves. He also wore a striped pair of pants with belt, and a tight fitting black cap on his head. The strange figure then turned around and disappeared into the brush.
Source: Archivio SUF
---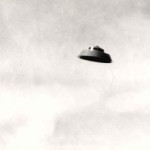 Date:  July 1966
Location:  South-West of Provo, Utah
Time: unknown
Summary: The pilot of a twin engine C-47 "Sky train" transport aircraft of the USAF captured this reddish object on photograph in July 1966 at 11:00am. The aircraft was flying over the Rocky Mountains, at about 40 kilometers South-West of Provo, Utah.
Source:
---
Date:  July 1966
Location: Near Allentown, Pennsylvania
Time:  afternoon
Summary: A young couple was driving along the Pennsylvania Turnpike, which seemed strangely devoid of traffic that day when they saw a large circular object in the sky ahead of them. It looked as if it was going to land directly on the turnpike. The husband, mildly alarmed pulled over to the edge of the road and stopped. They watched as the object, a shiny metallic craft with large black spots or windows, flew very low over their car. Then it was suddenly gone. Her husband started the car again, and they drove on to their cottage. It was not until after they arrived at their destination that they looked at their watches. It was 1330. They had started out at 0930A. For some reason, which neither of them could understand, it took them four hours to make a drive that normally took 30 minutes.
Source: John A Keel, Our Haunted Planet
---
Date:  July 1966
Location: 
Time: 
Summary: 
Source:
---
Location. Kolyvansky Lake Siberia Russia
Date: July 1966
Time: evening
A man, who had gone fishing, was disturbed when he noticed a strange silence around him. He laid down but was awaken by a field mouse, he turned and saw a light, he could see that the light was on a shiny silvery flattened tear drop shaped craft, a hatch on the object opened revealing an interior panel with a dark desk divided into squares. Then four tall well-built men appeared, they had short blond hair, a kind face and appeared to be wearing casual clothing. A slightly shorter and older man now appeared. The witness became frightened and attempted to flee, but he heard a telepathic message that told him not to be afraid. He was told to ask as many questions as he liked, but the aliens apparently avoided a direct answer. Towards the end of the conversation the witness felt sleepy and closed his eyes, when he opened them again, the object and men were gone.
Source: V O Musinskij, Cuforn Bulletin Nov/Dec 1990
---
Date:  July 1966
Location: 
Time: 
Summary: 
Source:
---
Location. Detroit, Michigan
Date: July 1966
Time: evening
10-year old Glenn Potter and a friend were outside in the backyard watching a television, which Potter had connected inside the house using a long extension cord. Suddenly an object the size of a small car appeared overhead, it was circular with many lights. Other portions of the UFO were dark with the exception of an aperture (window) facing the witnesses. Through the opening he could see that it was dimly lit inside. They witnesses were about 40 ft away from the object. Potter could actually see a form or figure at the aperture looking down on him, there was another form that moved in the background from right to left, behind the other form at the window. The object remained stationary and silent. Potter began walking towards the object and it moved slowly back away from him. It then began to move upward and backwards, when it reached to the height of a telephone pole behind a tree it suddenly disappeared before the witness eyes. Potter has been involved in other encounters.
Source: UFO Watch site
---
Date:  July 1966
Location: 
Time: 
Summary: 
Source:
---
Location. Chaclacayo Peru
Date: July 5 1966
Time: 2100
A woman & some young people saw a strange being, no more than 5 ft tall, walking along the street leaving a luminous trail. Some children who did not run away said it displayed curiosity and seemed to want to talk with them. In another part of town it was seen by Antonieta Chirino, 18, and 2 children, whom it approached; also by a boy.
Source: FSR Vol. 14 # 3
---
Date: 
Location: 
Time: July 6, 1966; Fairpoint, South Dakota (BB)
8:45 p.m. MST. Observers including Airman William D. Offord saw a red object just above the horizon to the west. This object disappeared below the horizon. The observers moved to another position where they saw the red object again. Over the next hour and a half five distinct objects the apparent size of a quarter, a nickel and three objects the size of a dime held at arm's length were observed. The first sighting was called into the Golf One Launch Control Facility of the Minuteman missile complex, Ellsworth AFB, South Dakota.  Here Airmen Calenberg, Langerud and Delapp, spotted the objects to the west of Golf One. The quarter size object led by nickel size while dime sizes skittered erratically around the horizon and mountain tops in distance and returned to the quarter size and nickel size objects which stayed on a fairly stable slow moving course ENE. The objects were viewed from two separate locations one to the west of the objects and one to the east. The quarter size object resembled an oblong saucer emitting pulsating flashes and rays of white and green light. The nickel size resembled a steady red light. The dime sizes darted erratically away from the quarter size and returned. Air Force Helicopter 481 was dispatched from Ellsworth AFB with the Base Commander and a photographer onboard. (Dan Wilson, BB files)
Summary: 
Source:
---
Date: 
Location: 
Time: July 11, 1966; Union-Kirkwood, PA (BBU 10739) 
7:45 p.m. Carl Wood and Charles Hawthorne [and 2 women?] saw a large (100 ft wide, 20 ft high) bright red luminous object with small windows and yellow lights 100 ft away in a field. Object had small openings, emitted a humming or whirring noise, seemingly from the outside, and a grinding noise from inside. (Berliner; cf. Vallée Magonia 779)
Summary: 
Source:
---
Date: 
Location: 
Time: 
Summary: 
Source:
---
Location. Pontedera Italy
Date: July 13 1966
Time: 0220A
A powerful light coming from a small island in a nearby canal dazzled Camilo Faieta, a railway linesman. When the light was extinguished, he could see an object resting on the island, and beside it 2 little men. After a short time, the intensely bright light came on again and the object rose up silently & vanished. Other witnesses also observed the light.
Source: FSR Vol. 13 # 1
---
Date: 
Location: 
Time: 
Summary: 
Source:
---
Date: July 18 1966
Location: Salt Lake City, Utah
Time: unknown
Summary: Residents of this Mormon community reported seeing a bird "about as big as a Piper Cub airplane" circle the area. Some people ran for cover while others ran for their telephones.
Source: John A Keel, The Mothman Prophecies
---
Date: 
Location: 
Time: 
Summary: July 18, 1966; Baytown, TX
9:00 a.m. CDT. Service station personnel saw a white object shaped like two saucers face to face (disc) with a row of square windows in between. The object was hovering above a store about 100 yards distant, then it began moving, rapidly accelerated and sped away. (McDonald, 1968a, pp. 57-58; Houston Post, Oct. 8, 1966.)
Source:
---
Date: 
Location: 
Time: July 20, 1966; Jaffrey, NH
10:30 p.m. EDT. An elliptical object with two rows of body lights passed over a religious center. As it progressed, the lights changed color from white to red to orange to yellow to green and back to white. (Fowler 1974, p. 341.) 
Summary: 
Source:
---
Date: 
Location: 
Time: 
Summary: 
Source:
---
Date: 
Location: 
Time: 
Summary: Location. Van Horn Texas
Date: July 21 1966
Time: 1930
The witness saw a UFO land in the desert near his home. Approaching its reddish glow, he ran into 3 small creatures standing near a scrub tree. They spun toward him, one of them yelled something in a high-pitched, child like voice, and they all ran back to the saucer, which flashed away seconds later.
Source: Kevin Randle, & Ted Bloecher
Source:

---
Date: 
Location: 
Time: July 22, 1966; Fremont, IN
11:25 p.m.. While driving his son home from the railway station, a realtor (retired WWII Navy officer) and his son saw an illuminated, 25-foot diameter disc with portholes on its lower convex surface. The object descended low over the car and hovered above it. When two other cars approached, the object extinguished its lights, then shot straight up into the sky leaving a trail of bluish light. (Hynek, 1972, pp. 95-96, 238; Ridge, 1994, pp. 12-13; NICAP notes.)
Summary: 
Source:
---
Date: 
Location: 
Time: July 25, 1966; Between Greenville and Vanceboro, NC (BBU 10781) 
1-2 a.m. College student James Clark saw a pulsating object change color from orange to red to blue to green and back to orange, which followed his car through the woods at high speed up to 100 mph, then stopped and hovered over the car from 300 ft away about 50 ft high, wobbling on its axis, approached to 100 ft, then shot out of sight vertically in <5 secs. (Berliner; cf. Vallée Magonia 782)
Summary: 
Source:
---
Date: 
Location: 
Time: July 25, 1966; Fulton County Airport, GA
3:50 a.m. Federal Aviation Administration officials observed multi-colored oval objects that alternately hovered and moved around, confirmed on radar. One sped away. At 4:25 am another oblong object was observed hovering. Similar sightings occurred early the following morning, but this time not seen on radar. (Hitt, 1999.)
Summary: 
Source:
---
Date: 
Location: 
Time: July 26, 1966; Atlanta, GA
Time not reported. FAA radar/visual of oval UFOs. Six Federal Aviation Administration personnel observed several vertical oval UFOs, visually and on radar. One object accelerated rapidly. (Atlanta Constitution, July 27, 1966; Orlando Sentinel, July 27, 1966.)
Summary: 
Source:
---
Location. Celestum de Punta Nimun, Yucatan, Mexico
Date: July 26 1966
Time: unknown
Six tourists from Quebec Canada, including the main witness, Roseline Pallascio where on a beach when a large metallic disc shaped craft descended over them. The witness are somehow transported onboard the object and inside are given a battery of exhaustive and meticulous medical examinations by humanoid beings (not described). Roseline somehow suffers apparent radiation burns to her face as a result of the ordeal. Case does not come to light until 1990. No other details.
Source: Pallascio in "Testimony" Louise Courteau editor Quebec & Donald Cyr
---
Date: July 31, 1966
Location: Between Chatham & Rochester Kent England
Time: midnight
Summary: Kevin Kane heard a humming sound, and saw a spherical object 40-60 ft in diameter, with wing-like appendages & an antenna on the bottom, descend & land, then take off again. "Everything glowed when it landed. There was a man in black, 6 ft tall, who told me to say no more than I have said." The men in the crew wore black spacesuits, the women white ones. The man took Kevin's camera away.
Source: UFOIC Australia
---
Date:  July 31, 1966: ET Incident that Baffled Witnesses and Police
---
Date: July 31, 1966
Location: Lake Canandaigua, NY
Time: 9:30 p.m. EDT. 
Summary: An engineer with the Federal Communications Commission saw a maneuvering light that descended with a falling leaf motion (oscillating from side to side). Then he discerned it as three lights in V formation.
Source: New York NICAP Subcommittee report
---
Date:  July 31 and August 1, 1966: Oblong Object Descends over White House
---
Date: 
Location: 
Time: 
Summary: 
Source:
---
Related articles