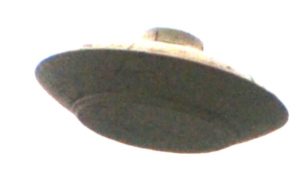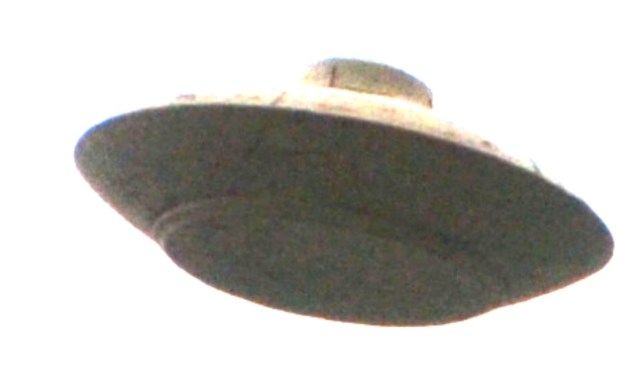 (Last Updated On: June 22, 2016)
Date: 1924
Location: Dade City, Florida
Time: 
Summary: According to a ufologist's book, a local newspaper published about 1974 the statements of Miss Evelyn Wendt, now operator of a beauty parlor, who, schoolgirl, in 1924, was playing in the schoolyard of the Holy Name Convent School in Dade City, in Florida, by day. She recalled that the first thing in her memory was an egg-shaped thing on the ground, and light in her eyes. Then the light went out, a sort of hatch opened, and little robot people emerged. They were smaller than her and resembled animated flowers with faces where the bud would be. As they looked like flowers, and as she was a kid, she was not afraid of them. They carried a weapon-like device to the school's science building. She wanted to help them, but someone told her to stop. She replied that they were so small, that she was going to assist, and the creatures let her try but she could not move the device.
She was told they were going to stop the work that was being done in the science building and told that if the work continued, they would destroy the place; but she could not remember what kind of a work that was supposed to be, only remembering that later she heard the place was in a shamble. She remembered there seemed to be a man with the little people, and everything looked real, even though she was not sure. The conversation was not ordinary talking, she understood mentally what was being said. As they were leaving, they asked if she wanted to go, she answered no but remembers she could have gone. The creatures promised to come back for her in 35 years, but nothing like this happened.Their "saucer" then flew straight up, hovered a minute and disappeared.
Source:"Timothy G. Beckley's Book of Space Contacts", New York, Global Communications, 1981, pp. 26-27
---
Date: 1924
Location: Honolulu, Hawaii
Time: 16:30 
Summary:  Close encounter with a an unidentified craft and its occupants. An unidentified object at close range and its occupants were observed by one witness (Basa).
Source: Ted R Bloecher investigation files
---
Date: 1924
Location: County Wexford, Ireland
Time:
Summary: Two boys watched for several minutes as a solid beam of light several feet long traveled through the air a few feet from the ground. It moved at approximately 10mph, climbing a hedge and crossing a field, before encountering a railroad track and moving off along its length.
Source:
---
Date: January, 1924
Location: Melbourne, Victoria, Australia
Time:
Summary: Flying discs were observed. Occupants of the craft were seen. Traces found. Six discs were observed by more than six male witnesses, typical age 25, in a rural area for over eight minutes (Lindskold). A noise was heard.
Source: UFO Information Sweden
---
Date: January, 1924
Location: Osage Hills, Oklahoma
Time: 21:00
Summary:  Two riders saw beam of light shining on snow, coming from large oval object with white dots of light on side, blue flame from rear. Made slight hissing noise.
Source: NICAP UFO Evidence, 1964, Hall
---
Date: 1924
Location: Benest, France
Time: 23:00 
Summary: Glowing orb rises from behind hedge, moves away at very low altitude. An object was sighted that had an appearance and performance beyond the capability of known earthly aircraft. One luminous ball was observed by two teenage witnesses on a farm for over one minute.
Source: Lumieres dans la Nuit
---
Date: August 23, 1924
Location:
Time:
Summary: David Peck Todd listens for radio signals from Mars.
Source:
---
Date: August 23, 1924
Location: Massachusetts
Time: Night
Summary: Nocturnal lights were reported (Todd
Source: Edwards, Frank Flying Saucers – Serious Business Lyle Stuart, New York, 1966
---
Date: September 1924
Location: Koping, Sweden
Time: Evening 
Summary:An unusual object was sighted, that had unconventional appearance and performance. One object, the size of the moon, was observed by one experienced male witness (Carlsson).
Source: UFO Information Sweden
---
Date: August 23, 1924
Location: Wellingtonbridge, Ireland
Time: 20:30
Summary: An object was observed. Gravity effects were noted. One object was observed by two male witnesses, typical age 17, on a farm (Murphy).
Source: FSR
---
Date: August 23, 1924
Location: Saskatchewan, Canada
Time: 06:00
Summary: Close encounter with a an unidentified craft and its occupants. An unidentifiable object and its occupants were observed at close range
Source: Webb, David HUMCAT: Catalogue of Humanoid Reports
---
Date: 1924
Location:  
Time:  
Summary:  
Source:  
Related articles