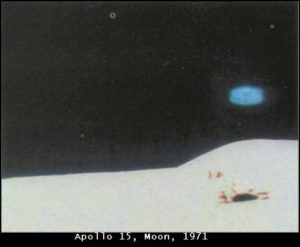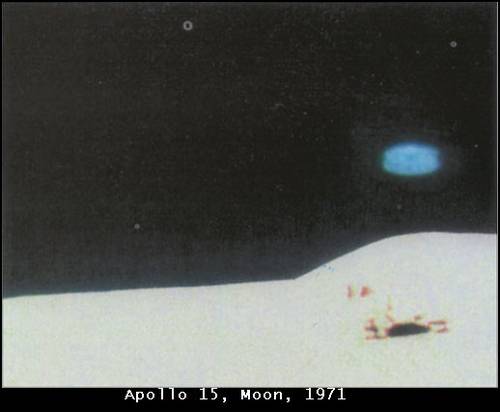 (Last Updated On: January 17, 2017)
Date: August  1971
Location:  New River Guyana
Time:  0600A
Summary:  The 15-year witness and two other men were in a surveying trip to the interior of Guyana when at dawn they were awakened by the sounds of animals causing a commotion near the river. They rushed to the river and saw a large silver saucer-shaped object hovering over the middle of the river. It appeared to be drawing up water in an upside down funnel shape into an iris-shaped opening in the underside. They watched for about 10 minutes then suddenly the waterspout fell back down and the craft shot straight up until it disappeared. There were a total of five witnesses to this incident. Several days later in the same area they chased a loud sound overhead in thick forest and managed to glimpse through the thick vegetation of a shiny object that suddenly disappeared. Their Indian tracker could not identify footprints they saw on a sandy beach they came upon with fire still burning around them in the sand. It was just flames in a ball that had no obvious source of fuel. They threw water on the fire but could not put it out. They found strange footprints at the campsite of a creature that appeared to have three legs. They found fruits on the beach with bite marks in them. The guide could not identify the fruit as from the area. The bite marks were small round teeth marks. Other prints seemed human but were space close as if the person had short legs as in relation to its feet. They found other claw mark footprints at the water's edge. The area seemed devoid of wildlife, most unusual, not even insects were around the beach. This existed for about 20 feet in a circle around the beach camp area. At the perimeter of the circle life teemed as usual. Later when they visited the area again they found fresh footprints and the half eaten fruit did not show signs of decay and the area was still devoid of life. At the edge of the perimeter area, they found the carcass of a jaguar. The back legs were outside the area and were decomposing and the rest of the carcass that lay inside the area was still fresh with even blood from its mouth still liquid.
Source:  NUFORC
---
Date: August  1971
Location:  Coast of Malta
Time:  daytime
Summary:  A scuba diving instructor named Ian Skinner was swimming at a depth of 130 ft when he saw a light ahead of him and was drawn toward it both by curiosity and what seemed like an unknown force. Over the next ridge and very much further down, he saw a very beautiful young woman, tall and slim, with a lovely figure, standing at the entrance to a large cave. "The incandescence of the surrounding area added to the serenity and calm of the sight." He thought he could be suffering from nitrogen narcosis and he looked at the depth gauge, which revealed a depth of 230 ft down. Then she spoke "Hello, I have been waiting for you, do not be afraid, with me you are safe." Skinner backed away but she smiled, walked toward him, and held out her hand. The hand felt warm, sensual, and safe, and his fear disappeared. She spoke again, "When you return to me I will be waiting for you, then you will stay with me forever. I have a gift for you." She handed Skinner a small jar shaped like an amphora. As he ascended, he saw her waving as she slowly faded from view. Skinner surfaced still carrying the amphora, which was later identified as a Phoenician scent jar
Source:  Mike Dash, Borderlands
---
Location. Hartley Valley, Australia
Date: August 1971
Time: afternoon
Miss Dian Jorgensen was resting on a cliff-top admiring the scenery after a strenuous hike. As she sat on a rock looking towards another cliff some distance to the east of her, she noticed what appeared to be a group of small black figures emerge from trees together in the cliff edge. Adjusting her binoculars she focused on the group and was surprised to see they were mostly naked, but for a couple who appeared to be covered in loincloths. As it was too far away for the party of strange figures to have noticed her, Dian was able to make good observation of them through the binoculars. Finally after a few minutes, the group moved off into the trees. Some in the group appeared to have been carrying spears.
Source: Rex Gilroy, Psychic Australian February 1978
---
Date: August  1971
Location:  
Time:  
Summary:  
Source:  
---
Date: August 1971
Location: Hollywood California
Time: 2100
Summary: Ellen Crystal had just arrived home when she suddenly looked up and saw a strange craft descending slowly above a nearby house. The craft was diamond shaped and had four clear window panels on the front. The interior of the craft was lit up and she could clearly see a seated humanoid figure in the front of the craft. The figure had his hand on a joystick type apparatus apparently used to control the craft. The being wore a rusty brown metallic jumpsuit with hood. It had a large bulbous head with broad arms and shoulders but very thin body. The witness does not recall any facial features. There was what appeared to be computer like equipment with multicolored flashing lights inside the object. The witness dashed inside her apartment and began sobbing hysterically.
Source: Ellen Crystal, UFO Universe Spring 1988
---
Date: August  1971
Location:  
Time:  
Summary:  
Source:  
---
Date: August 1971
Location: Salisbury Plain, England
Time: 0200A
Summary:  The mysterious standing stones of Stonehenge in England was the site of an amazing disappearance in August, 1971. At this time Stonehenge was not yet protected from the public, and on this particular night, a group of "hippies" decided to pitch tents in the center of the circle and spend the night. They built a campfire, lit several joints of pot and sat around smoking and signing. Their campout was abruptly interrupted at about 2 a.m. by a severe thunder storm that quickly blew in over Salisbury Plain. Bright bolts of lightning crashed down on the area, striking area trees and even the standing stones themselves. Two witnesses, a farmer and a policeman, said that the stones of the ancient monument lit up with an eerie blue light that was so intense that they had to avert their eyes. They heard screams from the campers and the two witnesses rushed to the scene expecting to find injured – or even dead – campers. To their surprise, they found no one. All that remained within the circle of stones were several smoldering tent pegs and the drowned remains of a campfire. The hippies themselves were gone without a trace.
Source: Only the Stones Know
---
Date: August 1 1971
Location:  Gladstone, Queensland, Australia
Time:  2335
Summary:  A Finnish couple, Ben and Helen K left Gladstone late at night and upon arrival in Rockhampton found that only forty minutes had passed on a trip, which would normally have taken much longer. In addition to the rapid trip, they could not recall passing through intervening towns, although they did recall seeing an unusual green light at one stage. Their 1971 Valiant sedan was reportedly covered with a thin film of odorless oil, and unusual marks were noted on the car's bonnet. Attempts at hypnotizing the couple were unsuccessful.
Source:  Bill Chalker "Australian Interrupted Journeys"
---
Date: August 1 1971
Location:  Westminster, MD
Time:  10:30 p.m. 
Summary:  Report of an egg-shaped UFO with two rows of colored lights on its underside was received by state police. Charles P. Kenyon, 39, of New Windsor, Md., had driven his wife and their four children to a location outside Westminster to observe a violent Thunder and lighting storm then in progress. Kenyon and his wife observed the object for a total of 20 minutes as it maneuvered about the rural countryside. The outline of the object, including a pulsating amber light on top a bubble-like protrusion at one end, was seen clearly, according to Kenyon, thanks to lightning flashes every few seconds. At one point, the UFO passed within 3,000 feet of Kenyon's vehicle at an altitude of 200-300 feet. The object emitted for a few seconds a high whine, similar to an air conditioning unit, during one of its passes. Just before disappearing, the UFO was observed to turn on what appeared to be a white landing beacon to search the ground below. 
Source:  Investigated by NICAP's Capital Area Subcommittee, chaired by astronomer John Carlson
---
Date: Aug. 8, 1971
Location: Kadina, SA. AU
Time: 1835 hrs
Summary: A Mr Boyce, fifty one, left Wallaroo and was driving back to Kadina, alone in his car. About five kilometres out of town his surroundings were illuminated by an orange hue. Suddenly the engine stopped and the lights went out. The ignition light on the dashboard failed to come on, and despite efforts the engine could not be restarted. He steered the car to the side of the road and braked to a halt. Getting out he saw, at fifty metres altitude, an oval shape with three to four "windows". It was stationary, almost directly above the car. It remained motionless for two to three minutes with a continuous buzzing sound being audible. It then left to the south- east. Before it was completely out of sight, he got in the car and started the engine, with the lights then coming on.
Source: Keith Basterfield.
---
Date: August 9 1971
Location:  Minas Gerais region (near Uberaba), Brazil
Time:  
Summary:  Capt. Vicente Lopes Buono, commanding an airline flight (call letters PP-DHU) between Belo Horizonte and Uberaba, Brazil, on August 9, 1971, at 9:00 a.m., reported that his plane was paced for 20 minutes at 2,400 meters (7,920 feet) altitude by a glowing orange disc ("like two round basins, one on top of the other") over mountainous terrain. Sgt. Falcao, flight controller at Uberaba airport, suggested that he investigate the object. When the pilot tried to move closer, the object maintained a constant distance, then suddenly increased its speed and disappeared. The sighting occurred between the cities of Pratinha and Sacramento in the Minas Gerais region. Lopes Buono, a pilot for 24 years, said "I never saw anything like it in my entire career as a pilot." He gave a statement to Sgt. Silvio Motta, commander of the Brazilian Air Force unit in Uberaba.14 
Source:  Volume II, The UFO Evidence, A Thirty-Year Report, Richard Hall, (2001), page 131
---
Date: August  1971
Location:  
Time:  
Summary:  
Source:  
---
Location. Gavea district, Rio De Janeiro, Brazil
Date: August 11 1971
Time: midnight
The 30-year old witness sat by the open window while her husband slept and noticed an orange glow coming behind one of the clouds, which she thought was the moon. As she watched, a large metallic object came out from behind the cloud, larger than a Boeing plane, of a squashed, rounded shape; in fact elliptical shape. It hovered there, trembling, shaking like a dry leaf. Then it stopped entirely and hovered straight above the science building on the University campus. Now two smaller objects, perfect replicas of the first, came out from beneath it and started oscillating in their flight around the larger one. The large UFO was silvery metallic in color but had a wide orange, phosphorescent band crossing it from side to side. Within this band the witness believed she saw oval shaped portholes of a light hue, and 3 or 4 shapes moving behind them. The large UFO emitted a broad, bluish beam of light that fell directly into the room the witness was sitting, it appeared to have been aimed at her. The small objects did not emit any light only the larger one. She compared the type of light to that of an oxyacetylene lamp. Every time it hit her it nearly blinded her. The light turned off briefly and then turned on again, at first gradually, then strongly. She now felt irresistibly drawn to it, and had to hold on to the back of the settee so as not to fly out the window. She felt that the light was having a hypnotizing effect on her and tried to call out to her husband but could not say a word. The beam of light turned on and off five times over a ten minute period until she finally managed to awaken her husband who came over to see the larger metallic object departing. It flew away at incredible speed in a northeasterly direction until it was lost to sight beyond the Sugar Loaf in the direction of Niteroi.
Source: Irene Granchi, UFOs and Abductions in Brazil
---
Date: August  1971
Location:  
Time:  
Summary:  
Source:  
---
Location. Foyers Bay Loch Ness Scotland
Date: August 16 1971
Time: 0900A
Jan-Ove Sundberg was in the woods above Foyers Bay when he saw in an open place in the woods a gray-black cigar shaped object about 30 ft long with a curved standing portion at one end, so that it had the profile of a huge smoothing iron. Three grayish entities of normal human size then appeared out of nearby bushes and stood together; they were dressed in what looked like diver's suits and helmets. They approached the object and entered it by a door in the upper part of the curved portion; then the object rose vertically to a height of 50 ft and took off rapidly in a near-horizontal trajectory. Sundberg took a picture as the last of the occupants was boarding.
Source: F W Holiday, FSR Vol. 19 # 5
---
Date: August 16 1971
Location:  Castelldefels, Barcelona, Spain
Time:  1000A
Summary:  Three adults and four children were in an isolated area of the beach when they suddenly noticed a very tall figure that seemed to be trying to enter the water in a very clumsy manner. It was a very tall, well-built human like being, with very pale skin, lacking any pores. It had a large hairless head with a high forehead and large gray colored eyes. It wore a pair of green shorts and as it walked towards the shore it did so very stiffly, almost like a robot. It walked by the witnesses maintaining a straight steady gaze on them. The witnesses turned their heads for a second and when they looked back at the being it had completely disappeared, there was nowhere to go and he was nowhere in sight.
Source:  J J Benitez, La Quinta Columna
---
Date: August 16 1971: Cheyenne Wyoming Abduction
---
Date: August 16 1971
Location:  Aldrich, Staffordshire, England
Time:  2:30 a.m. 
Summary:  The constabulary (police) station received a phone call at 2:30 a.m. that an unidentified object was hovering over a garage. Constable Leslie G. Leek and Constable Ian Barnes responded, arriving in time to see the object. They took 12 photographs of the object (bright luminous, shape undefined) as it slowly ascended. When the object leveled off and began moving away toward the east, they and other police officers followed it but gave up the chase as it moved off in the distance, later turning toward the southwest. The official police report includes attached statements from eight eyewitnesses, some of which contradict the possibility of an astronomical explanation. Constables were able to drive directly underneath and beyond the object at times, and the original witness saw the object move from one side of the road to the other. Otherwise some of the reports could easily be interpreted as confusion about astronomical objects.
Source:  Staffordshire County and Stoke-on-Trent Constabulary Report, Aug. 19, 1971, filed by Constable Leslie G. Leek.
---
Location. Palos Verdes, California
Date: August 17 1971
Time: 0200A
John Hodges and Peter Rodriguez had just got into John's car when they saw in its headlights 2 "brains" on the road about 6 ft away. Of a bluish color, a localized mist surrounded them. One was the size of a human torso, and had something red on it; the other was "the size of an overgrown softball." Frightened, the young men took off for home. Under hypnosis in 1976, Hodges recalled that the larger brain had spoken to them telepathically, saying, "Take the time to understand yourselves-the times draws near when you shall need to. You shall not remember this incident until we meet again." He also recalled that after he had arrived home and was still sitting in the car, he had a "dream" or vision of being in a large room with the brain, where there were control consoles all along the wall, and several gray skinned, bald humanoids with 6 webbed fingers and toes and thin lipped mouths, about 7 ft tall. On a TV-like screen were pinpoint of lights, which the brain told him were places on Earth where there was "too much power." He was also shown 3-D pictures of atomic explosions, and of a planet destroyed by "too much power." After feeling a "buzzing" sensation, he found himself back in his car. He thinks the experience was a "holographic projection", because he noticed that behind him all was black.
Source: Ann Druffel, Mufon
---
Date: August  1971
Location:  
Time:  
Summary:  
Source:  
---
Location. Bobbio Italy
Date: August 19 1971
Time: 1900
Security guard Pietro Bongiorni was standing guard at the local thermal baths when he suddenly saw an "object" descending from the sky. As the object approached he noticed that it was a man-shaped figure that suddenly changed direction and headed towards him. Concerned he called out other witnesses and noticed that the figure flew in a position resembling that of someone riding on an "invisible" motorcycle. He described the figure as human with rosy skin, long black hair, and beard and very tall. He hovered near the witness, staring at him with penetrating black eyes. As other witnesses approached the figure disappeared in the direction of a nearby river at a low altitude.
Source: Archivio SUF
---
Date: August  1971
Location:  
Time:  
Summary:  
Source:  
---
Location. Near Grasse, France
Date: August 25 1971
Time: 2345
Obeying an inner urge or mental communication, Paul de Brescia walked to an isolated wooded area. There, in a clearing he encountered two very tall humanoids, about 1.85m in height with well-proportioned bodies and long blond hair. They wore tight-fitting bluish metallic coveralls with wide white belts and white gloves. The witness felt a sense of compassion and understanding emanating from the humanoids. The humanoids approached him and communicated in French, telling him that they had come from the star system of Vega. They were here on a mission in an attempt to try to persuade humanity in changing its ways. After some more conversation one of the humanoids gave Paul something resembling a piece of chocolate, which he ate, he then became drowsy and later woke up in his apartment suffering a complete amnesia of the event. He was able to recall the incident on a later date.
Source: Denys Breysse, Project Becassine
---
Date: end of August  1971
Location:  Near Chunking Szechwan Province China
Time:  noon
Summary:  An old peasant was walking back to the village to get his lunch when he noticed a man with a huge head approaching. The being approached the witness to within six meters and stopped. The alarmed witness shouted at him but obtained no reply. The being was described as man-like and well built. It wore a thick one-piece garment, apparently made out of shiny metallic sheets. It walked with a quick stiff gait in total silence. Its huge head was encased in a helmet and no facial features could be seen. The witness ran away from the area but upon looking back the entity had vanished.
Source:   Gordon Creighton, FSR Vol. 28 # 6
---
Date: August  1971
Location:  
Time:  
Summary:  
Source:  
Related articles