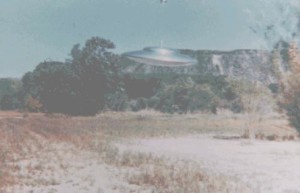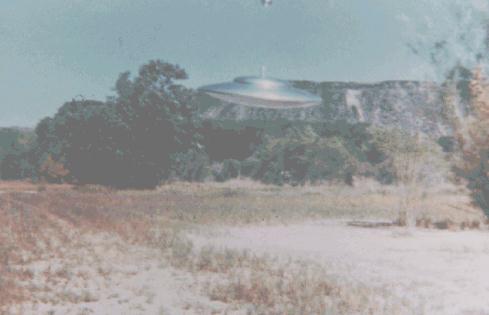 (Last Updated On: May 25, 2016)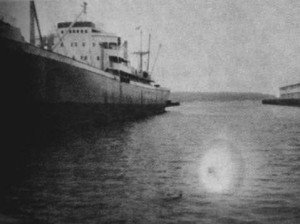 Date: January 1966
Location: Seattle, Washington
Time: 
Summary: 
Source: 

---
Date: January, 1966: USS TIRU Encounters UFO
---
Date:  January 3 1966
Location:  Los Altos,
Time:  Night
Summary:  Army colonel expert on rockets and missiles sighted a group of bright light sources speeding overhead at an estimated 1,000-1,200 m.p.h., maneuvering back and forth. Soon afterwards he observed several searchlights sweeping the area as if trying to spot the flying objects.
Source:  NICAP report; U.F.O. Investigator, Vol. Ill, No. 6, Jan.-Feb. 1966, p. 2.
---
Date:  
Location:  
Time:  
Summary:  
Source:  
---
Date:  January 5 1966
Location: Near La Harpe, Illinois
Time: 0815A
Summary: Driving 2 miles north of La Harpe on Rte. 94, Violet Bricker observed the flash of lights on what she first believed was an approaching plane; as it neared, she saw it was more dirigible-shaped and closing on her rapidly on a collision course. It stopped and hovered over the telephone lines opposite her car; silent, it was egg shaped, about as long as a Piper Club and 10 feet thick, and had a single bright yellow-white light on the end facing her. No doors, ports, or landing gear were seen; a lateral line like a seam encircled it. It began revolving in a clockwise motion on its axis, bringing the other end in view and exposing a two-foot platform on which stood a "man" wearing a bulky, white one-piece suit. He was about 5 1/2 feet tall, stocky in build, and he stood with his left hand against the object and his right hand on his hip, staring directly down on the witness. His face had a ruddy complexion and his eyes were dark; he looked entirely normal otherwise. The object drifted about on its axis again and the figure was lost from view, rapidly disappearing from view. She was so taken aback by the experience she could not recall if she actually stopped her car or not; she recalled seeing a man and a woman on foot not 20 feet away to whom she signaled frantically to catch their attention, but to no avail.
Source: Michael Hervey, Walter Andrus & Robert Smulling
---
Date: January 6 1966
Location: Haddington, Scotland
Time: 0210A
Summary: A witness reported three silver suited human-like figures that suddenly materialized in her bedroom. No other information.
Source: Essex UFO
---
Date:  January  1966
Location:  
Time:  
Summary:  
Source:  
Time: Jan. 7, 1966; Winslow, England
4:10 a.m. LT. Hearing a high-pitched whine, a police constable turned to investigate and saw a domed disc (rounded on top, flat on bottom) hovering low above a field. A greenish glow was visible around the top. After 5 seconds the UFO flew away rapidly. An independent witness later corroborated the sighting. (Flying Saucer Review, 12(2), March-April 1966, p. 3.)
Summary: 
Source:
---
Date:  January  1966
Location:  
Time:  
Summary:  
Source:  
Summary: Jan. 7, 1966; 3 miles SW of Georgetown (5 miles NE of Wilmer), AL. (BBU)
3:17 p.m. Civilian had to stop his car when he found object landed on the road blocking his way. Round silver color object 10-12 [25?] ft diameter with 8-10-inch ring or hoop at equator, 5 ft hatch on bottom, [and a cone with a flashing green light?] hovered about 5 ft above ground at 20 ft away, gradually climbed to NE,  engine [whirring?] noise increasing, then rapid acceleration to disappearance in a few seconds. Watch stopped [engine had died and now could be restarted?]. [Sulfur or rotten-egg smell noted?] (Hynek UFO Rpt p. 42; Vallée Magonia 721) 
Source:
---
Date:  January  1966
Location:  
Time:  
Summary:  
Source:  
Summary: Jan. 9, 1966; Chascomus, Argentina 
Cat. 3. Object with blue light beam observed flying away. Flying Saucer Review Histories, Supplement 17. 
Source:
---
Date:  January 11, 1966
Location: 
Time: Jan. 11, 1966; Pacific Ocean 
Large cigar-shaped object passes within one mile of ship.
Summary: 
Source:
---
Date:  January 11, 1966: Wanaque Reservoir Incident
---
Date:   January 11, 1966
Location: 
Time: Jan.11, 1966; Myerstown, PA
7:40 p.m. EST. About 140 miles west-southwest of Wanaque, N.J., in the vicinity of Harrisburg, Pennsylvania, a nurse and others together in a car saw a luminous disc, like one saucer inverted on top of another, at relatively close range as it hovered above the car. After about 5 minutes, the object suddenly accelerated and sped away. (Hynek, 1972, pp. 89-90, 238.)
Summary: 
Source:
---
Date:   January 16, 1966
Location: 
Time: Jan. 16, 1966; El Paso, TX
10:00 p.m. CST. An American Airlines flight from San Francisco to Houston, Texas, was paced by a bright object just after take-off from El Paso en route to Houston via San Antonio. Two psychologists on board, in a report to NICAP, expressed themselves as dumbfounded by what they saw. A bright light was observed trailing the airliner, moving up and down erratically, speeding ahead, and then reversing course. At one point the pilot, without explanation, turned on the landing lights for a few seconds, banked sharply, and then returned to course. After the plane landed in San Antonio, the witnesses saw the object "shoot up and execute a wide hyperbolic swing into the sky…" (U.F.O. Investigator, Vol. Ill, No. 11, Jan.-Feb. 1967, pp. 1, 3.)
Summary: 
Source:
---
Date:   January 18, 1966
Location: 
Time: Jan.18, 1966; New Britain, CT
6:00 p.m. A round object rotating slowly in a clockwise direction was observed by a senior metallurgist for about 7 to 10 minutes as it passed overhead at his workplace. It had a string of red lights that blinked on and off. (U.F.O. Investigator, Vol. Ill, No. 6, Jan.-Feb 1966, p. 3.)
Summary: 
Source:
---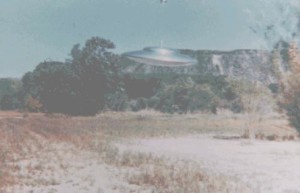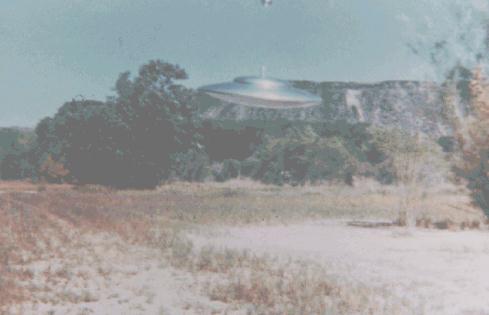 Date:   January 19, 1966
Location: New Mexico
Time: 09:00
Summary: 
Source:
---
Date: January. 19, 1966: The Tully Saucer Nest
---
Date:  January  1966
Location:  
Time:  
Summary:  
Source:  
Summary: Jan. 20, 1966; Katanning, Australia
112:30 a.m. An object with a row of bright body lights was observed to hover, and to move up and down, while emitting a blinding light and making a sound like bees humming. After a long period of time, the lights brightened and the object suddenly sped away (luminosity/speed correlation). (Flying Saucer Review, May-June 1966, p. 32; Newcastle Morning Herald, Jan. 24, 1966.)
Source:
---
Date:  January  1966
Location:  
Time:  
Summary:  
Source:  
---
Date: January 21 1966
Location: Crockerton England
Time: midnight
Summary: Near Shearwater Lake a resident of Frome, on a motorcycle, saw 3 "gray garbed and white faced" persons; looking like frogmen, enter a hedgerow. They had wide-spaced eyes and no mouths. One figure was seen to have fair hair. They were shorter than normal humans, but with big shoulders, rather large heads and thin legs. He came back and saw a "large saucer of light" rise from the lakeside. The saucer hovered briefly before flying off in the direction of Cley Hill.
Source:  Arthur Shuttlewood
---
Date: January 23 1966
Location: Near Essex California
Time: 2345
Summary: The anonymous witnesses were changing a tire when they saw a flying saucer land 200 yards away. On investigation they found an object 75-100 ft in diameter and 25 ft high. A door slid open and a 7-foot spaceman appeared, called them by name, and conversed with them by telepathy. He said his race was from another star & that 400 American citizens are actually of his race.
Source: Nicap
---
Date:  January  1966
Location:  
Time:  
Summary:  
Source:  
Summary:  Jan. 29, 1966; Rexburg, ID (BBU) 
12:10 a.m. Two civilians returning from a sporting event saw what they first thought was the moon. After driving for about 1/2 mile, they saw it was a flat, well-defined object blocking the road, the size of a truck, casting an intense yellow-orange light on the ground. They turned around and drove back to Rexburg. (Vallee, 1969, p. 322.)
Source:
---
Date:  January  1966
Location:  
Time:  
Summary:  
Source:  
Related articles