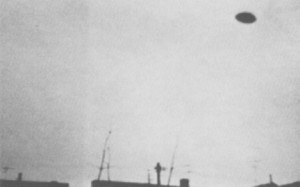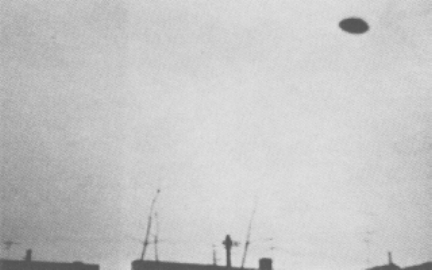 (Last Updated On: January 25, 2017)
THINK ABOUTIT SIGHTING REPORT
Date: November 12, 1974
Sighting Time: 12:00pm
Day/Night:
Location: Hokkaido, Japan
Urban or Rural: Rural
Hynek Classification: DD (Daylight Disc) Metallic or whitish object seen in the day.
Duration:
No. of Object(s):  1
Size of Object(s):
Distance to Object(s):
Shape of Object(s): disc-like
Color of Object(s): dark 
Number of Witnesses:
Source:
Summary/Description: At 12:00 pm on November 12, 1974, eleven year old twin brothers, Yoshitsugu and Katsuji Iino, were looking at the sky from a back window of their home in Obihiro City when they noticed a mysterious dark disc-like flying object hovering in the sky. One of them went for a camera while the other kept his eyes on the object, and they succeeded in snapping four color photographs before the object rose into the clouds and disappeared from view.
Related articles