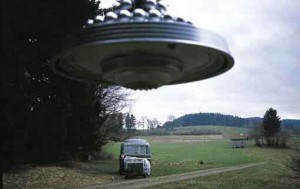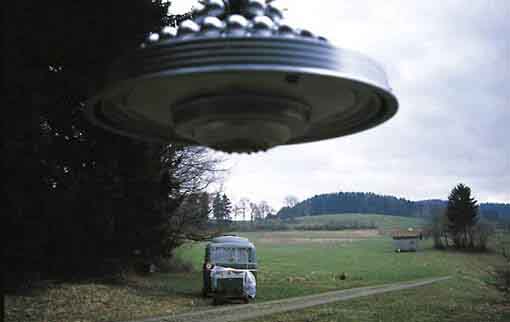 (Last Updated On: October 26, 2016)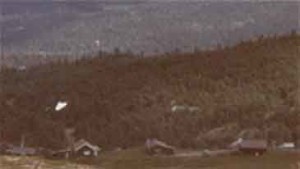 Date: 1976  
Location:   Valdres in Norway
Time:   
Summary:   
Source:   
---
Date: 1976
Location: Amazon Area, Brazil
Time:
Summary:
Source:
---
Date: 1976
Location: Near Elliott Northern Territory Australia
Time:
Summary: A large bright object landed near the elderly witness and several beings (undescribed) emerged and took him aboard the craft. He was asked several questions concerning life on earth. He was then returned unharmed to the same spot where he had been picked up.
Source: Keith Basterfield, Vladimir Godic & Pony Godic
---
Date: 1976  
Location:   El Pedroso, Sevilla, Spain
Time:   0100A
Summary:   Four friends, three local police officers and a professor had gone out on a hunting trip and as they drove near the town in the vicinity of a curve they saw about 100 meters away a human like figure, about 2 meters in height, floating about half a meter from the ground. They slowed the vehicle and observed the figure from a close distance. The figure wore a shiny white outfit and his facial features were not visible. He wore a white belt that had a bright rectangular light on the buckle area. They stopped the vehicle about 100 meters away and drove up to the side of the road not knowing what to do. As they sat there they saw through the rearview mirror a huge brilliant object apparently on the ground, oval in shape that emitted a dim uniform light. Afraid they decided to cancel the hunting trip and drove away from the area.
Source:    M. Filpo
---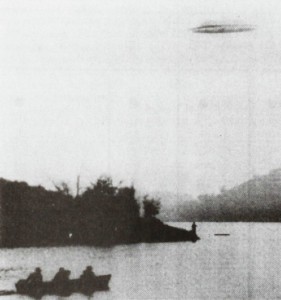 Date: 1976
Location: Urals, Russia
Time:
Summary:
Source:
---
Date: 1976  
Location:   Molebka area, Perm region, Ural, Russia
Time:   0300A-0400A
Summary:   After suffering a job-related injury to his back the 18-year old witness, Vladimir S. was sent to this region by his family for repose and to seek locals with curative powers which were known to live in the region. His injury required him to walk with a cane. While there he camped, along with several others on a small peninsula by the river Chosovaya. Immediately he was struck by the apparent complete absence of wildlife in the area, including insects in an area with some trees and plants. One night at the end of his stay in the area Vladimir woke up around 0300A in order to satisfy a certain physiological need. At about 20 meters from the tent he noticed a luminous egg-shaped object rising out of the river. Stunned he stood watching as the object hovered in total silence in front of him. The craft was luminous matte yellow in color and apparently translucent which emitted a strong heat that the witness felt engulf his face. Inside the object stood a humanoid about 1.90m in height, with arms tightly held against its body, it had long hair and the witness was unable to see its feet. Suddenly from the top of the object a green beam of light shot out striking the witness full on the face like a photo flash, he was unable to see anything for several seconds. When he was able to see again he noticed the object flying away into the distance and disappearing from sight. Very soon after this incident the witness recovered completely from his injuries and did not necessitate a cane to walk every again.
Source:   http://www.caravaca.blogspot.com/ation. Quebrantoes Portugal
---
Date: 1976  
Location:   
Time:   0400A
Summary:   A Mr. Lima, age 45, was driving when he observed two entities of humanoid appearance on the side of the road. They were about 7-feet tall, appeared to be of a blue/green color and the skull at the level of the ears formed a swelling. He also noticed a bright yellow light behind a wall and a noise resembling compressed air that caused the leaves on the trees to move. The engine of his car experienced difficulties and his light beams lost brightness.
Source:   Cassiano Monteiro, PORTUCAT
---
Date: 1976  
Location:    Near Kuantan Air Base Malaysia
Time:   morning
Summary:   Students walking along a drainage ditch near the school noticed a tiny man like figure that was drinking water from the ditch. The creature was brown in color, man like, with two antennae like protrusions on his head, it had what appeared to have a "pistol" on his waist and was holding a steel rod. One of the students attempted to grab the figure but it ran into the underbrush and was lost from sight.
Source:    Ahmad Jamaluddin, FSR Vol. 26 # 5
---
Date: 1976  
Location:   
Time:   
Summary:   
Source:   
Location. New South Wales, Australia (exact location not given)
Date: 1976
Time: noon
A 31-year old woman was doing household chores when she suddenly felt ill. Suddenly three little beings appeared in front of her. One of the beings was five-foot tall, slender and with an elongated face. The other two were much shorter, with chubby, broader faces. All three had large eyes, very small noses, and mouth. All wore monk like cloaks. Telepathically the taller being told the witness that she had to go with them. She refused and next recalled seeing her fiancé at 1730 when he arrived home. A hypnotic regression proves fruitless.
Source: Keith Basterfield, Mufon UFO Journal # 315
---
Date: 1976  
Location:   
Time:   
Summary:   
Source:   
Location. Palembang, Sumatra, Indonesia
Date: 1976
Time: 1500
The young witness stepped out of his house to find the area strangely quiet and deserted. He looked up and saw a strange object that appeared to be descending rapidly. As it came closer he could see three beings inside the transparent object. One was standing in the middle dome while the other two were seated besides the taller standing being. The middle taller being, seemed to be pointing at the witness. The object was moving in a zigzag fashion. The tall being was wearing a long red robe that covered his feet. It had a gray beard and small Oriental eyes. The two smaller beings were bluish in color and had what appeared to be an oxygen hose coming out of their mouths. Frightened the witness ran back into the house and did not see the object depart.
---
Date: 1976  
Location:   
Time:   
Summary:   
Source:   
Source: Ahmad Jamaluddin
Location. New Mexico desert, exact location not given
Date: 1976
Time: evening
After a bitter family dispute the witness drove his truck to a prairie area southwest of town. He parked the vehicle and began walking around the area. He then heard a rustling sound from behind the sagebrush and then saw a tall figure approach. The figure left, then the witness heard a whistling noise and became paralyzed. A tube suddenly came down engulfing the witness and transporting him up into a hovering object. He floated through some kind of passage that took him into a room where he landed on a glass like table. As he lay there four tall figures came into the room. They began to examine him using a strange scanning device. All the data picked up by the device was fed into a peculiar gray screen where the witness saw his internal organs. The beings were described as seven-foot tall, grayish in color, with 3-fingered hands. They were friendly and wore flexible armor type suits and dark opaque helmets. After awhile the beings conversed among themselves and released the witness down the same glass like elevator or tube.
Source: Kenneth Ring, The Omega Project
---
Date: 1976  
Location:   
Time:   
Summary:   
Source:   
Location. Sao Goncalo do Amarante, Ceara, Brazil
Date: 1976
Time: before dusk
Hercilia da Costa, then 9, was walking home from catechism class and as she passed through a patch of woods she saw a light ahead. Seconds later she came upon an object sitting on three legs on a dry riverbed. Gathered near it were seven men about six-feet tall in dark tight-fitting diving suits. They appeared to be surprised to see her and stared at her. One was kneeling and putting pebbles into a transparent bag. He spoke to her in an unknown language. The men looked like normal humans, they had normal mouths, long pointy noses normal hands and appeared to have no hair or the clothing covered their heads. They wore black boots that came to mid-calf. The object was round, silver colored, had a door and two little round windows with dark glass in them. Hercilia also remembers seeing two red lights on the front and hearing a motor noise. Later at the site were the object had rested, footprints and square holes were found on the ground.
Source: Bob Pratt, UFO Danger Zone
---
Date: 1976  
Location:   
Time:   
Summary:   
Source:   
Location. Brunoy, France
Date: 1976
Time: late evening
The main witness and a friend were walking back home along a darkened street when they suddenly heard a whistling sound at the end of the street, looking up, they saw above a nearby house a hovering dark mass, in the center of the "mass" there were several circular multicolored lights, the mass emitted three flashes of light and passed over the witnesses, who terrified ran to their house. Later along with his father the main witness searched the area but found nothing. Years later the main witness was able to recall more details about the incident. There had been an apparent time lapse. The witness recalls that at the time of the object emitted the three flashes it descended towards the ground. A circular opening became visible and a cloud of "gas" seemed to envelop the witnesses. Both felt as if they were taken onboard the object through the opening. Inside they found themselves standing in a round entrance with two bright corridors. One of the corridors darkened and then both witnesses entered the lighted corridor and follow it. There a small entity confronted them. The entity was slightly smaller than the witness, dark green-khaki in color with a disproportionate sized head as compared to its body; it had large almond shaped eyes, a very flat slit like nose, and a long lipless mouth. The entity communicated by using telepathy and the witnesses answered back in French. He asked them not to be afraid that he was not going to harm them. The main witness was then escorted to a table and made to lie down on it. At the same time, other entities, gray in color and different from the other entity accompanied his friend to another table; his fried resisted and struggled with the entities. The green entity told the witness that the "gray" aliens were malicious but that his friend should not be afraid. The gray entities proceeded in taking skin, nail, and blood and hair samples from both witnesses. From the ceiling a "machine" with a long needle descended. The green entity told the witness not to be afraid as the needled is inserted into his left nostril. He feels extreme discomfort and feels something was inserted into the nose cavity. After the physical examination both witnesses found themselves in a room with the green-khaki colored entity. The main witness was told to follow the entity into another room, but his friend was told to remain behind. He was taken into a room where he saw charts and screens on the wall and what appeared to be "star maps". Using telepathic means, the entity told the witness that he was from another planet and that he was a biologist. Apparently as a reward for being cooperative, the alien showed the witness a screen where he saw other planets. The alien said that they would return in 20 or 30 years. Soon the witness found his friend in the corridor; they heard an unknown voice and were transported to the ground within a cloud of vapor. At this point is when the 2 terrified witnesses ran home in a panic.
Source: UFO Web, France
---
Date: 1976  
Location:   
Time:   
Summary:   
Source:   
Location. Brussels, Belgium
Date: 1976
Time: late evening
The witness, VVK, went to this café several times a week to have a beer. One day he saw a tall and very handsome blond-haired man with blue eyes sitting alone on a table, drinking water. He struck up a conversation with the man and learned he was an extraterrestrial, who did not know what to do in Belgium (?) and had no money to pay the water he was drinking. VVK paid for the water and offered the stranger lodging at his apartment. At this point the witness tried to interest the Belgium UFO group SOBEPS about his "guest" but they were not interested. One day the tall "extraterrestrial" disappeared along with the witness wife, never to be heard from again, leaving him alone with his little daughter. (?)
Source: Godelieve VanOvermeire
---
Date: 1976  
Location:   
Time:   
Summary:   
Source:   
Location. Leeds England
Date: 1976
Time: night
A man reported that two short gray skinned beings had appeared in his bedroom one night and they had somehow transported him through the roof and into a hovering object. He was put on a table where a large gray eye like probe apparently examined him. He was also shown a number of images and was told by the aliens "A thousand of your years are but one day to us."
Source: Jenny Randles, Mufon Journal # 238
---
Date: 1976  
Location:   
Time:   
Summary:   
Source:   
Location. Teulada Army Base Italy
Date: 1976
Time: night
A squad of soldiers was patrolling the base perimeter in a military vehicle when at one point they spotted a bright beam of light from an unknown source. Two of three soldiers armed with rifles went to investigate but returned frightened upon seeing a strange figure carrying a light. Other military personnel now arrived and encountered a very luminous object on the ground, numerous strangely dressed figures were moving around the object. Some of the soldiers began firing their rifles at the object and figures, some emptying their full clip. There was no apparent effect reported. Some of the men were treated from shock after the incident.
Source: Maurizio Verga, Itacat
---
Date: 1976: Metallic saucer flyies over apartment complex
---
Date: 1976  
Location:   
Time:   
Summary:   
Source:   
Location. Lake Scugog Ontario Canada
Date: 1976
Time: night
One night the witness was riding his bicycle just south of the village when his dog, a large black lab, took off ahead growling and barking. The dog headed for the opening to a cottage driveway. The witness approached and saw what he though at first was a big large cat, but then it appeared just like a white shape. He dismounted his bike and attempted to stop his dog from attacking the creature. While he was shouting at the dog, the creature moved towards a bunch of cedar trees and then stopped. Just as the dog was about to pounce on the creature, "it stood up." It was about 3 ft tall, with long willowy arms and a large head. Then the creature emitted a sound that was hard to describe. It resembled a very loud sub-sonic grunt or blast. The witness felt surrounded by the sound. The dog stopped in its tracks, turned, and ran behind the witness with its tail between its legs. Terrified the witness ran down the road with his dog, pushing the bicycle ahead of him. He did not see the creature again.
Source: Para Ontario Researchers
---
Date: 1976  
Location:   
Time:   
Summary:   
Source:   
Location. Passa Tempo Minas Gerais, Brazil
Date: 1976
Time: night
A man was sitting at his villa at the outskirts of town when he saw a tall humanoid, about 1.90 meters in height, with large eyes and long blond hair, enter the house. The humanoid walked by the witness completely ignoring him and then proceeded to go into the kitchen and disappearing from sight. The strange wore a tight-fitting sky-blue coverall.
Source: Revista Brasileira de Ufologia
---
Date: 1976  
Location:   
Time:   
Summary:   
Source:   
Location. Rhodes, Rhodes Island, Greece
Date: 1976
Time: night
Manolis S, an amateur astronomer, was observing the night sky with his telescope when he saw a "flying figure" crossing the disk of the moon, in a distance of "some dozens of hundreds of meters." He was greatly surprised. The creature was moving very slowly. It must have been as tall as a human, with united legs and open, unmoving wings, like the letter "T." Its color was light tan and the witness had the impression that the entity was semi-transparent and also had the impression that the flying creature was looking at him. A friend told the witness that he had a similar experience with a flying creature, again in Rhodes.
Source: Lefteris Saragas
---
Date: 1976  
Location:   
Time:   
Summary:   
Source:   
Location. Leuze, Belgium
Date: 1976
Time: night
4-year old Veronique was playing with her brother in the attic when their mother called them for dinner. After the brother descended from the attic, Veronique began screaming in a panic. The mother ran up and saw a white four-fingered hand grabbing her daughter's shoulder. She took the girl into her arms and the hand disappeared. Other members of the family saw the hand.
Source: Gerard Grede, SOBEPS
---
Date: 1976  
Location:   
Time:   
Summary:   
Source:   
Location. Rentin Washington
Date: 1976
Time: 2130
The witness, who lived near the local Boeing Aircraft plant at the time, had stepped out of the house for a breath of fresh air when he noticed what he thought were helicopter lights approaching and stopping to hover over a nearby building at the Boeing plant. Suddenly the lights shot straight up, went to the north end of the plant, and descended to hover again. The object then made a quick arc and came up to the witness house. The witness was now able to see the object clearly and described it as a circular silvery object with a curved low top and sides, which sloped inward towards the bottom. Around the sloping sides was a continuous row of windows separated by thin vertical supports. The craft had a yellowish amber light in the center of the top. Several moving figures or images could be seen moving back and forth in front of the lighted background in the center section behind the windows. After about three minutes the object moved slowly away in an arc towards Lake Washington disappearing from sight behind trees.
Source: John Timmerman, Cufos Associated Newsletter Vol. 5 # 6
---
Date: 1976  
Location:   
Time:   
Summary:   
Source:   
Location. Tarcolitos Costa Rica
Date: 1976
Time: night
Iris Alvarez reported that her baby had been attacked and injured by a strange winged creature that punctured the baby's forehead draining it of blood. Apparently the baby survived the attack. No other information.
Source: Virgilio Sanchez Ocejo
---
Date: 1976  
Location:   
Time:   
Summary:   
Source:   
Location. San Antonio, Texas
Date: 1976
Time: night
The witness was lying in bed suffering from insomnia, when she heard a noise coming from outside, she looked out the window and saw a disc shaped object hovering about 25 feet up. She attempted to wake her husband, but it was no use. She suddenly was overcome with a peaceful feeling and found herself standing next to the saucer. A door opened and she walked in. A voice told her to leave her nightgown at the door. She walked through a beam of light and into a room where there were six women, each from a different country. Each of the women were given translators bracelets so that they could understand each other. Suddenly a voice rang out saying "The creator would be in, in a moment," and a man about seven-feet tall walked in. He was described as "beautiful" with white hair, a white beard, and wearing a white robe. He told the women that they were there for a specific purpose. She was apparently given some information that she will remember when the time comes.
Source: Preston E Dennett, UFO Universe Summer 1995
---
Date: 1976  
Location:   
Time:   
Summary:   
Source:   
Location. Hamilton Ontario Canada
Date: 1976
Time: night
The witness suddenly woke up and sat up in bed, she then saw a small ship about the size of a volleyball. Three little figures exited the object. They asked her via telepathy if she would like to come onboard. She briefly blacks out and the next thing she remembers was standing at the kitchen table. Three little humanoids stood at the other corner, one seemed to be talking. The beings put a map on the table and apparently showed the witness where they were from. Suddenly the beings and map disappeared. The beings were described as having round shoulders, funny shaped heads, no hair, gray color, and friendly in nature. They seemed to have been taller while in the kitchen. The craft was round with a dome on top.
Source: Bonnie Wheeler, Cambridge UFO Research Group, Ontario Canada
---
Date: 1976  
Location:   
Time:   
Summary:   
Source:   
Location. Pamplona, Navarra, Spain
Date: 1976
Time: night
15-year old Fernando Gonzalez was alone in his bedroom when a bright screen-like light materialized inside the room. The screen had what appeared to be bright orange circles on the right and lines on the left side; at the bottom it had small red glowing squares. Somehow this screen transported Gonzalez through the roof of his house and into a large room where he could see other people around him; he remembers that the place was very cold. His next memory was of waking up in the morning and later finding puncture like marks on his arms and legs. No other information.
Source: Ciudad Futura.com
---
Date: 1976  
Location:   
Time:   
Summary:   
Source:   
Location. Mosquito Lagoon, Florida
Date: 1976
Time: night
During a rash of sightings in the area, which included disc-shaped objects, triangular objects, and large glowing globular objects, a witness, a foreign student, reported that while camped on an island in the inter-coastal waterway, he encountered a small, four feet tall silvery entity. He reportedly took a Polaroid photograph of the humanoid creature. Several research organizations, and one photographic specialist examined this photo, but no conclusion was reached concerning the validity of the entity. This large body of saline water is part of the Cape Canaveral Space Center.
Source: Charlie Carlson, Strange Florida
---
Date: 1976  
Location:    Bobadilla Air Base, Malaga, Spain
Time:   night
Summary:   While guarding an ammunition depot near a freight train a military guard observed a strange figure about 1.20 meters in height, black in color that was moving over the train tracks in a very quick and agile manner. Two guards approached the figure and pointed their rifles at it and it suddenly turned around and stared at the two men with two large bright red glowing eyes, it jumped up into the darkness and disappeared. Other soldiers at the base had seen a similar figure around the same time and strange objects over the area had also been reported. One night, in the same base a soldier was given the task to guard a metallic cage, which contained a weird reptilian creature that emitted strange, grunting sounds. One night while standing duty a dark helicopter landed and three military personnel exited the craft, these proceeded to pick up the cage with the humanoid and left immediately. The guard described the humanoid as resembling a "reptilian penguin" with strong jaws and claws. It was about 40 cm in height. The guard observed that the helicopter lacked any identifiable markings on it.
Source:    Jose Manuel Garcia Bautista & Rafael Cabello Herrero
---
Date: 1976  
Location:   Barsakelmes Island, Aral Sea, Kazakhstan
Time:   night
Summary:  About a dozen special KGB troops including 3 officers and led by a Major were dropped off at the island by a launch during military maneuvers in the area. As they patrolled the uninhabited island the group entered a strange fogbank. At this moment the Major perceived an incomprehensible anxiety. His expedition was a cover for a special operation designed to verify countless reports by locals of bizarre phenomena observed in the island and surrounding territories, which included flying luminous spheres, feelings of groundless horror and encounters with mysterious beings. The fog suddenly dissipated and the soldiers stumbled into a high fence, which according to maps was not supposed to be there. Weapons at the ready the men climbed the fence and arrived at an area next to a large rocky hill, next to the hill they saw a silvery sphere about 5 meters in diameter sitting on the ground, it brightly reflected the sunlight. Next to the sphere stood three strangely dressed persons, on the belt of each hung what appeared to be a "laser gun" as perceived by the Major and his troops. The Major silently ordered his soldiers to noiselessly move along the fence and be prepared for battle. The plan was to detain the strangers and if necessary to use force. Major waved his pistol and the men silently rushed the sparkling sphere. The figures standing around it reacted and attempted to grasp their weapons but were instantly cut down by the soldier's automatic fire. After ordering the men not to touch anything the Major searched the corpses of the strangers. He took out a long thin tube, which had a knob with several colored buttons from one of the stranger's belt. After directing the muzzle into the sand he pressed one of the buttons but nothing happened. Suddenly they heard a whistle and all the men including the Major squatted down expecting trouble, at this point the Major noticed that at the spot where he had pointed the strange "weapon's" muzzle there was a large round spot of melted sand. He realized that it had taken a very high temperature to perform this. One of the soldiers then came running over reporting that he found a small cave on the rocky cliff. Led by the Major the soldiers enter the grotto and after a short passage entered a small hall, lined by rows of long tables filled with incomprehensible equipment, in the center of which, was located an apparent control panel. At the tables and inclined over the instruments were several huge man-like figures over two meters in height, wearing silvery overalls. Outwardly these giants were very similar to people. Other smaller figures also wearing silvery coveralls walked along the tables. A bright light from an unknown source illuminated the hall. The men began firing their weapons in all directions and the dwarf-like figures began falling, however the bullets appeared to have no effect on the giants whatsoever. Menacingly the giants rose from their seats and rushed the men who began a panicky retreat. As the men ran like mad towards the shore they heard a loud cracking sound behind them, looking behind them they saw bright beams of white light being directed towards the sky, which changed colors to red, to blue and then to multicolored waves of light. After several minutes the lower end of the beam of light became thin as a needle and began to describe circles above the island, moments later the stunned men saw what appeared to be a fiery conflagration above the island, which lasted for about 20 minutes. Suddenly everything disappeared. The men were debriefed and threatened not to divulge what had occurred. No traces were located during a search, according to KGB sources. 
Source:    Aleksandr Glazunov, RU.UFO Forum
---
Date: 1976  
Location:   
Time:   
Summary:   
Source:   
Location. Isle of Wight, England
Date: 1976
Time: afternoon
Shelley W was living in a cottage and had broken her foot, playing cricket, thus was resting one afternoon. The tinkle of bells could be heard although her husband, on entering the room with a cup of tea, heard nothing. Shelley heard the words, "Mayo, Mayo" and felt an alien presence wished to implant a transistor in her head to make a clearer reception. She experienced the feeling of skimming across water, but somehow resisted being taken to an unknown destination. The words, "No time" kept coming up, to mean there is no such thing as time and "You're woman" was clearly stated. A form of contact was maintained in the months ahead through channeling. Her son, then 17, and a friend rushed indoors after seeing what were said to be have been a "spacecraft". The sightings were so convincing that they reported it to the police and the press ran a story. Shelly, through channeling, made contact with tall, faired hair, blue-eyed beings on a mission of goodwill to save the planet. Our planet was described as the most violent of them all, but that could be reversed. These aliens were producing hybrids whose purpose was unclear.
Source: Brian Richards, UFORUM
---
Date: 1976  
Location:   
Time:   
Summary:   
Source:   
Location. Berendeyevo, Yaroslavl, Russia
Date: 1976
Time: late night
Tamara Nikolayevna (involved in other encounters) was alone at home one night when the front door was suddenly thrust open. A tall handsome man wearing a silvery tricot and accompanied by a shorter woman dressed in a gray coverall entered the house the woman had long hair. There was no communication as the man waved his hand and vanished in plain sight of the witness, moments later the woman did the same thing and also vanished.
Source: Anna Kukushkina, Yaroslavl UFO Group
---
Date: 1976  
Location:   
Time:   
Summary:   
Source:   
Location. Not given
Date: 1976
Time: late night
In a dream like state the witness found herself lying on a table. Her clothes were gone and her legs were slung over the arms of a man, or so she thought until she looked up at his face and saw that it was not human. There stood a being that had the head of a dog with long pointed ears, a long muzzle, reddish brown fur on the face and neck, light colored eyes. His body was human looking. It was pale but the sexual organ had reddish stripes as well as hi slower abdomen and buttocks. She struggle to get up but was unable to. She looked at him and asked what was going on. This seemed to make him angry. Suddenly she was forced to look at his eyes. They began to spin around like a pinwheel. Then his long tongue shot from his mouth straight at her face. At that moment the witness felt fear like she never had before. She felt close to death. She then fainted. The being was about 5'11" to 6' tall. She couldn't see the lower part of his legs or feet. She suddenly woke up in her bed with a terribly start her heart pounding. About a month later she discovered that she was pregnant. Around the same time she began to see little twinkling lights. She would see hundreds of them at one time. They seemed to be always there and were very comforting. They seem very nosey sometimes. She had a normal pregnancy with no problems. When her son Tony was born there were no problems. It was completely natural. But when he was placed in her arms, she noticed large splotches of light all around. The colors were white, electric blue, and gold. They were so intense that she asked if anyone else could see them. No one else could. In August 1988 she received a Time-Life book in the mail. It was about mythical creatures. She sat down and looked through the book and then she came across a page that had a picture of a statue on it. It was a being that she had seen in her dream like state 11 years earlier. His name was Anubis. Upon seeing the picture her son Tommy told her that she had seen the same being in his dreams. He said that the dream was always the same. He would be walking into this pyramid and when she got inside the creature called Anubis would step down from behind a wall and start talking to him. He couldn't remember what was being said. He described the creature as having dark reddish brown fur on the face, and peach color skin and wearing a skirt-like thing that was red in color.
Source: UFOCCI 1989, Encounters with the Unknown
---
Date: 1976  
Location:   
Time:   
Summary:   
Source:   
Location. Neenah, Wisconsin
Date: 1976
Time: late night
The witness (involved in other encounters) remembers waking up unable to move on her couch and watching several little figures in blue overalls coming inside the apartment and going up the stairs where her children were sleeping. She tried to get up and to scream but she couldn't. She then lost consciousness.
Source: NUFORC
---
Date: 1976  
Location:   Glarus, Oberurnen, Switzerland
Time:   midnight
Summary:   6-year old Hermann E Bossi was suddenly awoken by what he termed were "holograms" somehow projected on the western wall of his bedroom, opposite to his bed. He saw two holograms resembling "chimneys" that appeared to be speaking (!) in an unknown language, similar to a high speed squeaking. In great fear Hermann ran out the bedroom door but apparently the "holograms" followed him along the corridor. He went into his parent's bedroom and waited. After about half an hour a loud humming-buzzing sound filled the room, the sound came at intervals of about a second each. An unknown force somehow made the young witness leave his parent's bed and in their bedroom (I assume his parents slept through the whole fantastic event)) he was confronted by several robot-like figures shaped like flat cylinders, black metallic in color, with a indentation on the top. He also saw another type of cylinder, larger than the others that apparently guided the other robots. Without any self control Bossi climbed on top of one of the smaller cylinders and felt totally glued to it, like a piece of iron on a magnet. The cylinder then flew out to the corridor, followed by the other cylinders as the witness held on wanting to cry but unable to move a muscle. As the witness flew on top of the cylinder through the corridor he was somehow able to switch a light switch on, but he was further drawn through the corridor. But after a few seconds the cylinders seem to disintegrate under him. In great fear he ran to the kitchen in search of a weapon for self-defense. His next recollection was of seeing an "owl" that stared at him through the kitchen window. He stood at the window opposite to the "owl" and also stared at it. Finally he went back to his parent's bedroom and slept between his father and mother. After some minutes he felt a presence in the room but could not see anyone. He felt calm in the presence of the invisible visitors and in his mind he could hear the names, "Hather & Uasyr". Finally the invisible beings left. His parents remained asleep.
Source:    Direct From Hermann E Bossi
---
Date: 1976  
Location:   
Time:   
Summary:   
Source:   
Location. Norristown Pennsylvania
Date: Spring 1976
Time: evening
The witness had gone out on her patio to do some laundry when she looked up and saw a large object hovering nearby. It was described as cigar shaped with numerous windows and blue and white lights. It was totally silent. Inside the object she was able to see two short humanoids and two human like beings. The humanoids were four-foot tall with large heads, large dark brown eyes, two holes for a nose and a slit like mouth. They wore silver metallic gowns with rolled collars and cuffs. The two humans wore normal clothing and one of them, a female, appeared to be in a trance. As the object hovered tilting from side to side, the witness was able to clearly see two of the compartments. One had white Formica like tops with multi-colored buttons with what appeared to be hieroglyphics like symbols; leather back chairs were also visible. The two humanoids appeared to glide into one compartment and grab the female human under her arms and lift her up. As the witness yelled for her son the object suddenly rose in a jerking motion and disappeared over a nearby water tower.
Source: UFONS # 226
---
Date: 1976  
Location:   
Time:   
Summary:   
Source:   
Location. Taldy Kourgan, Kazakhstan
Date: Spring 1976
Time: twilight
Two soldiers driving along some railroad tracks in a swampy area noticed a white flash of "lighting" about 40 meters away and then a strange blue luminosity and small reddish flashes of light appear. The light dims as the witnesses approach to see 2 humanoids about 90cm in height, they are unable to see their faces as a result of the light. The humanoids are wearing boots and grayish overalls. They appear to be very busy along the tracks, cutting grass and taking small plants. They seemed surprised by the soldier's vehicle headlights. At first they stand still but then disappear into the bushes. 3 minutes later another bright light is seen and an oval-shaped UFO, red and blue in color about 30 minutes in diameter goes up vertically, very slowly at first emitting a slight whistling and air turbulence. At 40 meters in height it moves horizontally and then flies at very high speed towards the southeast. The witness felt very cold and afraid during the encounter and smell an ozone-like odor. Broken branches and ground traces were found on the scene.
Source: Jean Louis Degaudenzi, "Les Ovnis en Union Sovietique"
---
Date: 1976  
Location:   
Time:   
Summary:   
Source:   
Location. Ottawa (Franklin) Kansas
Date: Summer 1976
Time: unknown
A man and his family saw a glowing sphere descend to the ground; a small humanoid occupant was seen to leave the craft and walk about the area before returning to the UFO. Small footprints were found. 2 other sightings of a similar object were reported the same day.
Source: Ted Phillips, IUR Vol. 1 # 2
---
Date: 1976  
Location:   
Time:   
Summary:   
Source:   
Location. Santander Colombia
Date: Summer 1976
Time: unknown
An old bus filled with passengers was riding up an isolated and wooded mountain road at very low speed. Suddenly at a turn in the road the passengers watched about twenty short Dwarf like beings emerge from the forest. The beings grabbed a hold of the back of the bus and would not let it move. Then some of them began pushing on one side of the bus, moving it back and forth very quickly until it overturned into a ditch. The terrified bus passengers scrambled out and watched the beings apparently laughing, obviously enjoying the spectacle. Suddenly as if obeying an unheard order the beings retreated into the forest and vanished.
Source: Salvador Freixedo, Los Contactados
---
Date: 1976  
Location:   
Time:   
Summary:   
Source:   
Location. Westchester County, New York
Date: summer 1976
Time: 0100A
The main witness and several others were camping out in the woods when they all awoke as someone appeared to be shining a floodlight on the tents. It was really bright and they were all feeling a bit dazed. The flap of the tent was pulled back from the outside and they all scrambled out. The light was so bright that they had to shield their eyes from it. He couldn't see very well but someone took his hand and started leading him towards the woods. He wasn't fully awake, but he wasn't asleep, it felt very strange and he wasn't afraid. He didn't look at whoever was leading him by the hand but he remembered the hand being too thin, too pale and very cold to the touch. He also remembered seeing another camper being lead in the same way nearby. He doesn't remember seeing whoever was guiding the other camper, just the camper being gently led through the forest. His next memory was of seeing a ramp, metal, leading up to a bright opening in a small black ship resting in a very small clearing. He didn't really see the ship but he remembered that out of the opening streamed red light, an eerie blood red light that reflected off the polished silver of the ramp. His next memory was of lying on a hard table. He was naked and there were all these pale white faces looking down at him. They had black eyes and no noses, just nostrils. No hair and there seemed to be two different types of beings. There were 5 or 6 very short beings and one which seemed to be the same species but was much taller than the rest. They were all very thin with long fingers and oversized heads. He remembered becoming afraid and trying to kick and scream to get off the table but the smaller beings held him down. Then the taller one approached and bent down, bringing its face close to the witness's. Then it spoke to the witness, telepathically. In his head the witness heard its voice which was feminine, it said, "Don't be afraid this wont last long. I will protect you. You will be home soon." Then "she" moved away and the shorter beings began strapping him down to the table. He couldn't move or speak. They then shoved something up his nose and pushed it really far in. It hurt a lot and the witness remembered a distinct crunching noise from inside his head. They repeated the procedure with the other nostril. His next memory was of being in a small room with metal walls and a very small door. There were a few of the other campers there but they appeared to be asleep. It smelled like sulfur or rotten eggs and it made the witness queasy. Another screaming camper was lying face down on a platform sticking out of the curved walls. The ceiling was arched and was very low. The witness who was only 10 years of age almost touches the ceiling with his head. The camp counselor is there also, crunched up into a ball on the floor near the small door. He was shivering and would not talk to the witness. After that he remembers being led out the ship by one of the small beings. It led him back to the tent and actually pushed him through the flap. The other campers were right behind him. A voice then said in his head, "Go back to sleep, you are tired, you need to sleep". They all went back to sleep except for one camper who began to scream.
Source: http://www.alien-ufos.com/forum
---
Date:  1976: Tennessee Sighting
---
Date: 1976  
Location:   
Time:   
Summary:   
Source:   
Location. Survilliers, Val d'Oise, France
Date: Summer 1976
Time: evening
Mr. C. a local officer worker at a bank was driving his car when he stops for a strange hitchhiker (a woman). The stranger was wearing a thick dark raincoat (the weather was very hot). After a while the woman tells him to stop the vehicle and she goes out of the car, walks behind it and disappears abruptly.
Source: Contact Ovni # 7, Denys Breysse Project Becassine
---
Date: 1976  
Location:   
Time:   
Summary:   
Source:   
Location. Meigle, Scotland
Date: Summer 1976
Time: 0945A
While her brothers and sisters went out fruit picking, 10-year old Karen stayed behind in a wood. During the walk to the wood she watched a bright rainbow-colored light in the sky, although any connection with what was shortly to take place is unproven. Having entered the wood, Karen walked down familiar until she came to a clearing well known to her. The area was strangely silent. All bird and animal noises had stopped. The only sound that echoed through the wood came from the dry leaves crunching beneath her feet. Suddenly, she saw ahead of her a group of little figures, four in all, and she, confronted by this strange group, was unable to move. She was, "frozen to the spot." The entities started to come towards her and as they did so she could see that not only their eyes, but also more remarkably, their skin was colored blue. They were small, smaller even than 10-year old Karen, probably not even reaching her shoulder. And then she felt hands touching her, cold and slimy. An enormous light appeared from nowhere and the next thing that Karen can picture is lying on a big circular table, which had the appearance of hard metal, but felt soft around her, almost as if it had been molded to the contours of her body. Entities surrounded her, reassuring her everything was all right. Not a word, though, was spoken. These beings looked human, but also she caught sight of taller entities whose bodies were incredibly thin, like stick insects. She believes that the small entities she first encountered may have been working for these taller aliens. The place was dark, but she remembered a light shining from somewhere. Drops were put into her eyes which paralyzed her them for a while. Karen recalls a "contraption like a machine" covering her from head to toe and going into her mouth. It may have examined her nostrils as well. Eventually, Karen was returned to the spot where her mysterious journey had begun. Dazed and shaken, she headed for home. When she walked in, she received another shock. Over eight hours had passed since she had gone on the picnic. Her frantic parents had been on the point of calling the police.
Source: Ron Halliday, UFO Scotland
---
Date: 1976  
Location:   
Time:   
Summary:   
Source:   
Location. England, exact location not given
Date: Summer 1976
Time: evening
Two 9-year olds were playing in an old cemetery when they came across a trench with a black door at the end. They tried the door and it opened to a room with some sort of control panels or computers filled with flashing lights. Seated in front of two of these panels were two "gray" type creatures. They had huge heads, large slanted black eyes, deep black, were about the size of a child and very thin and spindly. They turned from what they were doing and seemed surprised to see them, they kind of flinched. Then from the left and the right of the room came two robot-like creatures. They were tall, they seemed huge, and silver almost like they were wearing a suit because it was wrinkled around the waist, small black eyes and no mouths were visible. They grabbed the two boys with crab-like claws, very long. Both boys do not remember anything else and woke up in their bedrooms later.
Source: UFO Experiencer Support
---
Date: 1976  
Location:   
Time:   
Summary:   
Source:   
Location. Near Oniskovo, Odessa region, Ukraine
Date: Summer 1976
Time: evening
Driving on an isolated road near the village a soldier along with is wife and mother in law began experiencing engine trouble in their automobile, first they seemed to loose oil pressure and suddenly the engine began to misfire. Then the engine stopped completely. The soldier exited the vehicle to look under the hood. Suddenly he heard his wife yell, "Look!" At a distance of 15-20 meters from them and at a height of a 3-4 story house flew an object the shape of a tortoise, whose lower half was dark and the top half shone brightly. As the witness watched mesmerized a lighted area became visible and within the lighted area he saw a man, who appeared to be attentively examining the ground. At this point his wife attempted to approach but her body became heavy "like lead" and she was unable to move a muscle. While his mother in law stayed in the vehicle in apparent indifference. He described the man as having curly black hair, southern European type facial features, and dark complexioned with a very sharp and defined nose. The object had been sharply inclined to the right when it simultaneously shut off the light and rapidly collected speed and flew away into the distance. Curiously after the incident the car that the witness had driven that day went on operating for 120 thousand km without any repairs.
Source: UFOZONE Russia
---
Date: Summer of 1976
Location: Hyde Park, New York
Time: late night or very early morning hours
Summary: A New York witness at Hyde Park recalled a UFO incident from the summer of 1976 when a pyramid-shaped object hovered over her home, according to testimony in Case 62997 from the Mutual UFO Network (MUFON) witness reporting database. The witness recalls getting out of bed and moving toward a window in her home when the object was first seen in the summer of 1976 during the late night or very early morning hours. "Over the trees at the far side of the house was a bright white, perfect pyramid craft," the witness stated. "My first thought was it was a two-man ship." The main body of it was bright white and it spun rapidly, but it flew straight. On one point was a blue light; on one tip a green light and on the other tip was white light. Part of me remembers a red light somewhere." The witnesses' room was on one end of the home and the object appeared to be near the opposite end of the home.
"I remember touching my eyes to make sure I was awake. It was maybe 20 to 25 feet off of the ground and maybe10 feet away from the side of the house slowly flying parallel to the second floor of the house. There was no sound." The witness became afraid thinking that the object could also see her. "At first I was amazed and then I thought – if I can see it, they can see me. Then I had an overwhelming feeling of dread and fear. I ran to the closet and hid."
But hiding in the closet did not block the witness from the object. "I remember seeing the bright light under the door and then I'm in my mom's room crying and she's telling me to go back to sleep. My Dad walked me back to my room and my friend who was sleeping over said she saw something in the neighbor's driveway. Next thing I know I'm coming home from school the next day. Then when my Dad got home, he told my Mom that she should have believed me because in the paper was an article that said the town about 30 minutes away saw the same thing I saw."The newspaper article convinced her parents.
"After that she always looked at the sky as she wanted to see them too. I was 13 when that happened. I'm 51 now and I can't talk about it without crying even after all these years. I don't know what happened to make me cry when I think about it still. I do have a lot of dreams about ships in the sky and I see the tall shining, blonde, beautiful people. But I had to tell someone about my sighting even though it was a long time ago. I'm still a little scared that the 'men in black' will come to the door."
Source: 
---
Date: Summer 1976
Location: Zasmushchalsya, Saratov region, Russia
Time: evening
Summary: Local farmers reported seeing a metallic disc-shaped object descend from the sky and land in one of the cooperative farms, near the beekeeper area. Several figures described as human-like, but very thin, almost emaciated left the object and approached the awestruck beekeeper. The men wore tight-fitting gray jumpsuits and had yellowish skin. One of the humanoids wrote a note (in Russian) to the beekeeper requesting a beehive, since they explained it was important to their "navigation" research, since these insects had a unique sense of direction. The peasant, completely unable to understand the situation knelt down at the stranger's feet and said, 'I greet you brothers in behalf of the entire humanity and the workers of the village." The strangers explained to the beekeeper (Vasily) that they came from a civilization that did not recognized social statuses or differences between men. Eventually other villagers arrived and the aliens agreed in exchange for food staples to repair some of the broken farm machinery including the apiary milk separator. They had one request from the villagers, to let them use their wheat fields for their own research purposes. Soon "pictogram" like formations began appearing in the surrounding wheat-fields. The aliens further explained that they were part of an expeditionary group from the Crab Nebula region of space and were involved in a topographic study of the Milky Way Galaxy. Most of the communication between the aliens and the peasants was via telepathy or in written notes.
Source:  Kiselev in X-Libri UFO, Russia
---
Date: 1976  
Location:   
Time:   
Summary:   
Source:   
---
Location. West Columbia, South Carolina
Date: summer 1976
Time: night
The witness (involved in other encounters) woke up to see a 7ft tall entity wearing a cape or robe outside the bedroom window. She told her mother that there was a "vampire" outside the window watching her (the witness was only 11-12 years of age and didn't know what to call 'it')". The witness didn't sleep for days after the encounter. At another location later her mother reported seeing a very tall dark figure in a cape or robe which she described as the "devil".
Source: http://www.etcontact.net/newsite
---
Date: 1976  
Location:   
Time:   
Summary:   
Source:   
Location. Near Panguitch, Utah
Date: Summer 1976
Time: 2300
Driving north on State Road 89 through within the Dixie National Forest in a lightly forested area the witnesses were driving with their high beams on when they partially picked up what they described as a half-man-half-bird creature standing in the middle of a clearing containing no visible trees. The creature stood about 70 feet away. They described it as about 5-½ ft tall to 6 ft tall, it had large eyes that did not glow or produce any color, a large head and no visible neck. It had wings that were either folded or attached to the front itself. There were visible feathers and the skin looked liked weathered human looking skin with dark or dirty spots on it. It had a wide body that seemed to accommodate its wings. The driver slowed the car as they drove by the creature. They turned around but failed to see the creature again.
Source: Utah UFO Hunters
---
Date: 1976  
Location:   
Time:   
Summary:   
Source:   
Location. Torbecchia, Italy
Date: Autumn 1976
Time: 0200A
Mrs Aurelio Cipriani was keeping an eye on her husband who was sleeping in bed suffering from terrible colic pains. She was dozing off sitting next to the bed when suddenly she was wide awake and saw two small figures standing at the bedroom door. The beings were, short, about 1 meter in height, thin, human like with heads slightly larger than normal and wearing tight-fitting silvery suits that completely cover their bodies. She got up and attempted to wake her husband but the two beings approached and held her by the arms telling her telepathically not to wake her husband, that he was very sick, to wait ten minutes. Both then walked out silently out the door. Her husband then woke up feeling a strong pain, but after 10 minutes it was gone.
Source: Archivio SUF
---
Date: 1976  
Location:   
Time:   
Summary:   
Source:   
Location. Near Brussels, Belgium
Date: Autumn 1976
Time: 1000A
Emilie (involved in other encounters) was walking on the road in a very thick fog, which seemed to her as being in "another planet"; nothing could be seen five meters around her. Emilie suddenly had the urge to urinate; she left the road and went up to some shrubs to hide herself. At the crucial moment, raising her skirt, she gazed upon "a very black bird-like creature" standing about 2 meters from her. The animal was about 120cm high, totally black from head to foot and didn't move as if it was sleeping, but it suddenly looked at the witness. Terrified the witness ran all the way home.
Source: Godelieve VanOvermeire
---
Date: 1976  
Location:   
Time:   
Summary:   
Source:   
Location. Red Mountain Montana
Date: Autumn 1976
Time: 1500
A hunter alone in an isolated area watched a black unmarked helicopter fly over him and disappear behind a nearby hill. He climbed to the top to check what was wrong and came upon the helicopter resting on the ground with its engine running. Seven Oriental looking men with slanted eyes and olive complexions were walking up the hill "jabbering" in an unknown language. They were apparently dressed normally. The hunter then yelled and waved at the group, this seem to startle them since they immediately turned around and ran back to the helicopter which quickly took off.
Source: Tom Adams
---
Date: 1976  
Location:   
Time:   
Summary:   
Source:   
Location. Baddeley Green Staffordshire England
Date: Autumn 1976
Time: 2100
The witness was in bed when he heard a humming or whirring noise and looked out the window. He then saw two men who were flying at walking pace past his window, only a few feet away. They were described as four-foot tall dressed in white one-piece suits. They also wore white helmets with dark visors. They flew in a horizontal position with legs straight and arms close to their bodies. Each had a white rectangular box with a small cube with a button on it attached to their backs.
Source: Janet & Colin Bord, Modern Mysteries of Britain
---
Date: 1976  
Location:   
Time:   
Summary:   
Source:   
Location. Cambridge, Wisconsin
Date: Fall 1976
Time: night
Two young children, Jason and Laura, reported seeing a short alien creature entering their bedrooms and apparently examining them. The family has been involved in other encounters. No other information.
Source: Parascope
---
Date: 1976  
Location:   
Time:   
Summary:   
Source:   
Location. Helsingborg, Skane, Sweden
Date: autumn 1976
Time: close to midnight
A local housewife suddenly woke up as her husband remained sleeping next to her. She then saw standing next to her bed a man about 1.90m in height. He had light short hair, blue eyes and was very handsome in appearance. He wore a loose fitting silvery coverall. The figure radiated great warmth and kindness and the witness remained calm. After about 3-4 minutes of standing in the room the figure suddenly vanished in plain sight.
Source: UFO Sweden reports
---
Date: 1976  
Location:   
Time:   
Summary:   
Source:   
Location. Karelia Region, Russia
Date: Late Autumn 1976
Time: daytime
In a deep dense forest a team of workers were doing some drilling work. One of the men was in a DT-54 caterpillar tractor when he suddenly experience total engine failure. He is then confronted by 3 very tall figures almost 3 meters in height. The figures were dressed in tight fitting coveralls without any headgear. The witness was terrified and was suddenly unable to move his arms or legs. One of the aliens then lifted his hand and waved it in the air over the caterpillar's engine. Suddenly the tractor moved to one side and then ascended smoothly into the air, after that it turned upside down and in this position it slowly descended to the ground. After this the tall aliens walked into the forest and vanished, the witness was then able to move again. He ran to tell his colleagues but they did not believe him, but upon visiting the location of the encounter they found the DT-54 tractor in upside down position on the ground.
Source: "Anomaly" Newspaper # 10 1991, Vladimir Azazha PhD
---
Date: 1976  
Location:   
Time:   
Summary:   
Source:   
Location. Happy Camp, California
Date: winter 1976
Time: evening
A stranger described as having very pale skin and oriental eyes, wearing a bizarre shirt without a coat, entered a local diner and ordered a steak, but it was soon evident that he was unable to use a fork or a knife. He smiled constantly in a sort of forced grimace and quickly left without paying. (Constant UFO activity reported in the area.)
Source: Jacques Vallee, Confrontations, a scientist Search for Alien Contact
---
Date: 1976  
Location:   
Time:   
Summary:   
Source:   
Location. Clare Castle, County Clare, Ireland
Date: winter 1976
Time: night
The driver and passenger of a vehicle were in a car traveling at 50mph between Ennis and Limerick when both witnesses a large and frightening luminous ape-like creature. They were driving along an unlit section of the road on a clear starry night when the passenger first saw the lights of the eight-foot tall luminous figure. He appeared to be balanced on the very edge of the curb. His large furry head seemed to project forward as he stood shoulders upright. The outline of his long thin body was spidery and hairy; it was green-gray in color. His clothes were a shabby gray fabric that hung very loose fitting, and they were covered with lines of embedded lights in both the limbs and trunk. The figure stood there with his hands reaching well below his knees. They noticed that each of his long upper limbs appeared to have two separate forearms on the end, almost like claws. The witness was extremely frightened by this, the effect of which caused him to duck down. He was quite unable to speak to the driver. The next day he missed work due to the after-effects of his shock. When he returned the driver had already spoken of the strange incident to his colleagues and revealed this sighting to be the true reason for his absence, which greatly embarrassed him at the time.
Source: Harry Challenger FSR Vol. 50 # 1
---
Date: 1976  
Location:   
Time:   
Summary:   
Source: