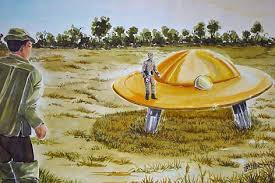 (Last Updated On: February 15, 2017)
Date:  Fall 1978
Location:  Waterford, OH
Time:  10:30 PM.
Summary:   Two very bright but distant lights approached four witnesses, then moved toward them, hovering within 500-600 over some power lines. All natural sounds stopped at this point. Main witness then walked to within 300′ and one light took off to the north at high speed. The other object soon followed. Duration: 15 minutes. But before the objects left they were described as 50-100′ in diameter and 15-20 feet high, oval shaped with rounded domes, and apparently windows around them.
Source:  MORA, Frank Reams and Barbara Spellerberg
---
Date: September 1978
Location: Niagara County, New York
Time:
Summary: September 1978, in Niagara County, New York, USA, there was a case of "monster", with objects that were observed and photographed by one male witness named Mooradin on a highway.
Source: Aerial Phenomena Research Organization, APRO Bulletin, APRO, Tucson.
---
Date:  September  1978
Location:  
Time:  
Summary:  
Source:  
---
Date:  Early September  1978
Location:  Venado Tuerto Argentina
Time:  unknown
Summary:  A young carpenter encountered seven disc shaped objects on the ground in an isolated field. Two undescribed humanoids stood near the objects. 
Source:  Jacques Vallee, Confrontations a scientist Search for Alien Contact
---
Date:  September  1978
Location:  
Time:  
Summary:  
Source:  
Location. Jindabyne New South Wales, Australia
Date: September 1978
Time: night
Two young men out hunting near the village reported seeing a bright spherical light on the ground, some distance away, they saw it again the next night. There was an apparent two-hour time lapse and one of the witnesses later recalled both being floated into a room where they were placed on a table and examined by tall white colored beings.
Source: Keith Basterfield, Vladimir Godic & Pony Godic IUR Vol. 14 # 4
---
Date:  September  1978
Location:  
Time:  
Summary:  
Source:  
Location. Near Shawano, Wisconsin
Date: September 1978
Time: night
At an isolated farm at the edge of an Indian reservation, the Polanski family had seen on several nights what appeared to have been a family of huge hairy Bigfoot type creatures rummaging through their pickle patch. One night, after the creatures finished feeding in the garden, two huge disc-shaped objects about 35 ft in diameter landed approximately 75 ft from the house. The children were upstairs preparing for bed. Mrs. Polanski and the 3 children gathered by the bedroom window to view the spectacle. A door on one of the saucers opened and an eerie green light glowed from within. Nobody came out. Moments later, the door closed and the two objects departed. The next day they drove to the boundary of the Indian reservation and parked on an old dirt road about a half-mile away from the farm. They split up and began exploring the area. One group discovered a dilapidated building in the forest with a dark gloomy cellar and ten-foot high ceilings. They were soon startled by what sounded like deep asthmatic breathing. The breathing was eerie and unnatural; sounding like it was coming from a very large "person." One of the men became frightened and both left the building. Before leaving one of the men reportedly heard a telepathic message on his head saying: "If you come back Tuesday night between eleven and one, a ship will be dropping off some of my people." Accordingly, that night the family was driving in a forested area not far from the farmhouse and when they rounded a bend in the road they saw what they describe as a UFO sitting in the middle of the field. The craft was perfectly round and was emitting a dime, white luminescence. Mrs. Polanski's car was a short distance in front of the second vehicle, when suddenly she quickly pulled over to the side of the road, to see the object lift off and fly out of sight. When the second car pulled in behind, its beam spotlighted the field, revealing an eight to ten-foot tall ape-like creature running into the woods. There were a total of 11 witnesses. The night after the encounter, four of the same witnesses went for a drive near the Indian reservation and were driving down a dead-end road by a stream and stopped the car. When they got out of the vehicle, they heard heavy footsteps at the edge of the woods. The four young men fanned out to look for the source of the footsteps. One of them reported to source that a voice in his head said to him, "I, am over here." When the young man looked across the steam, he saw a "big hairy thing" squatting behind a large bush. He ran back to tell his friends when they returned the creature was gone.
Source: Jack Lasperitis, W Files
---
Date:  September  1978
Location:  
Time:  
Summary:  
Source:  
Location. Near Lake Constance, Germany
Date: September 1978
Time: 2100
The witness of a previous UFO/humanoid encounter in 1977 was walking home along an empty street when he saw a bicyclist approach. He drew even with the witness and threatened him, saying he should never talk about his experience or something will happen to him. The man was described as humanoid in appearance wearing a long black coat and a black broad brimmed hat. He drove on for ten meters and suddenly vanished in plain sight.
Source: Illobrand Von Ludwiger, Mufon 1993 Symposium Proceedings
---
Date: September 1978
Location: Mold-Denbigh, Wales, U-K,
Time:
Summary: close encounter of the third kind in "Mold-Denbigh", Wales, U-K, in September 1978. A website lists a case of UFO with occupants one evening in early September, in Mold, U-K., with three witnesses including one named "Leslie"
Source: David Webb
---
Date:  September  1978
Location:  
Time:  
Summary:  
Source:  
Location. Hughenden, England
Date: September 1978
Time: 2130
Phil Mullett was driving on Four Ashes Road and on turning the car lights on saw a green figure appear from the right hand side of the road. It drifted out to the center of the road and turned towards him. It waved its arms, apparently not to frighten the witness but warning him back. It drifted into the hedge on the other side of the road but as the witness got closer it came out again to the center, turned and lifted its arms. It seemed to shout out something. Phil braked and although he must have hit the figure when he got out to look there was nothing there. He described the figure as bright green but appeared to have no legs or hands. The body was solid and it stood about seven-foot tall. Instead of a face there was just a misty gray round shape.
Source: Strange Buckinghamshire
---
Date:  September  1978
Location:   Colares Brazil
Time:  2300
Summary:  C. Rodrigues was sleeping in a hammock in the house of a friend, when she suddenly woke up to see a bright light outside and noticed the temperature around her become warmer. A beam of green light then entered through the window, touching her head and face. The color then changed to red. She then noticed the figure of a man wearing a diving suit standing outside. He had human features, but had very small eyes. In his hand he held an instrument resembling a pistol, which he pointed it at the witness three times, hitting her with a beam of light in her chest area. It felt very hot to the witness. The beams left burn like scars arranged in a triangle in her upper chest area. Every time the beams of light hit her she felt very thirsty and became paralyzed. She screamed waking her cousin. The man and the light then disappeared.
Source:  Bob Pratt, UFO Danger Zone
---
Date:  September  1978
Location:  
Time:  
Summary:  
Source:  
---
Date: September 1 1978
Location: Anglesey Wales
Time: evening
Summary: Independent witnesses including one man hunting rabbits near the village watched a bright white light slowly descend behind a new housing estate. Others saw a large silvery sphere above a field. One witness along with her young daughter happened to look out the window and saw three very tall men walking across a field, these men wore silvery gray outfits with a sort of cap on their heads which was attached to their suits. The witness ran to the village to find other witnesses.
Source: Robert Gribble, Mufon Journal # 245
---
Date:  September 2 1978
Location:  San Michele, Italy
Time:  8:10 AM.
Summary:   A man heard a hissing sound and saw a metallic-looking cigar-shaped object about 10 meters long rising from a maize field. An area about 3 x 7 meters was found in the field where plants were bent and dehydrated. 
Source:  Centro Ufologico Nazionale report
---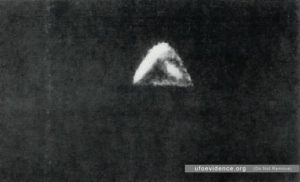 Date:  September 4 1978
Location:  Madrid, Spain
Time:  
Summary:  
Source:  
---
Date:  September 6 1978
Location:  Venado Tuerto Argentina
Time:  0645A
Summary:  The young witness, Juan O Perez, had gone to gather a herd of horses and as he rode on his horse through the morning fog he felt something fly overhead, several objects then appeared and began maneuvering overhead emitting powerful beams of color changing light. His horse panicked and the witness barely managed to ride back home. The boy's father reprimanded him and ordered him to go back to get the horses. Back on the field the witness found a large round object on the ground, it had a dome on top with several round windows. A door opened and a seven-foot tall being wearing gloves and a cylindrical helmet appeared. The being seemed to be attached to the object by some type of breathing apparatus. He invited the witness inside. They boy then tied his horse to a ladder and climbed in. Inside he was able to see a panel with buttons, tables and a small robot like being that was apparently busy at cutting into pieces, large bones of some animals resembling cows or horses, afraid the boy jumped out of the object to the ground. The tall being followed him outside. The witness then requested one of the giant's gloves as proof of the experience, he then saw that the being had green claw like hands with blue metallic nails. The being then pricked the witness right arm apparently extracting blood in the process. As the witness rode back home carrying the glove, two flying objects caught up with him emitting a small slab and sphere that descended and brushed by the horse pulling off the glove like a magnet. Another curious fact was that while inside the UFO the young witness attempted to touch the being and the object several times but was prevented to by what appeared to be an invisible barrier. (Six days prior to the incident the witness father had found a mutilated cow in a pasture.)
Source:  Jacques Vallee, Confrontations, A scientist Search for Alien Contact
---
Date:  September 6 1978
Location:  Cordoba, Argentina
Time:  11:15 PM.
Summary:   On this night a luminous UFO, giving off red and blue sparks, started to emit a high-pitched whistling sound. Power outages occurred throughout the neighborhood. The first UFO was joined by two or three other UFOs in an undulating motion, and together they flew off in a V-shaped formation. (Source: UFO News clipping Service, November 1978, p. 14
Source:  
---
Date: September 6 1978
Location: Sassello Italy
Time: late evening
Summary: A local laborer was going to bed at in area rooming house when he heard noises outside. Opening the bedroom curtains he saw two round black "figures" outside, they were close together and appeared to emit a strange dialogue like sound that sounded like a radio. Both figures departed with a great wind leaving circular imprints on the ground. (Robot like beings?)
Source: Roberto Pinotti, IUR Vol. 4 # 3
---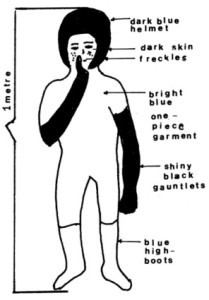 Date: September 9 1978
Location: La Dulce, Necochea Argentina
Time: night
Summary: Manuel Arias and his wife, Beatriz Turiella were attracted to a bright light originating from a nearby field where high tension wires crossed. Going to investigate they saw a huge luminous silo-shaped craft hovering about 800 meters away. The glowing object pulsated slightly. Two small lights left the object and flew towards a nearby yard where cars and construction equipment was kept. The small lights disappeared but then two strange figures appeared. These seem to float in mid air and moved slowly over barbed wire fences and other obstacles. Strangely, the witnesses noticed that throughout the incident their dogs, normally raucous dogs remained very quiet.
Source: Fabio Picasso
---
Date:  September  1978
Location:  
Time:  
Summary:  
Source:  
Location. Las Salinas San Miguel de Tucuman Argentina
Date: September 10 1978
Time: 1640
Two men were sitting in their home when they began to experience TV interference, they attempted to use a stereo player, and a radio, but these did not function properly also. They then heard some noises coming from an adjoining shop that was connected to their house. They went to investigate and found some broken bottles on the floor and some other damage. Moments later they became aware of two short beings standing nearby. These were dressed in bright blue one-piece suits, dark blue helmets, and high boots bright blue in color and on their arms shiny black gauntlets that went up above the elbow. Their faces were brown and their complexion was pockmarked, their eyes normal and their noses flat. One of the figures was holding an object resembling a "hair dryer" and was pointing it at the witnesses. Both men then heard a telepathic message warning them not to scream. At this point one of the witnesses ran to the door and both figures were seen putting their fingers up their noses vanishing instantly and appearing at a different location in the shop, this they did several times as the witnesses, one armed with a knife ran around trying to exit the premises. Some empty crates were thrown at the witnesses during the process. The witnesses finally managed to get out and summoned the police who searched the premises but found nothing. Neighbors had seen strange lights in the area.
Source: Jorge Eduardo Catoja, FSR Vol. 28 # 4
---
Date:  September  1978
Location:  
Time:  
Summary:  
Source:  
Location. Blumenau, Brazil
Date: September 13 1978
Time: night
Mrs. Carvalho was traveling in her Chevette on the outskirts of this town at about 60 mph. Suddenly the car appeared to loose speed, and then a circular shade seemed to descend above the vehicle and cover it completely. She felt the car rising up very high at high speed. The doors of the car were opening and closing at high speed, making a loud racket. At this point Mrs. Carvalho blacked out. Upon waking up she found herself in a semi-circular room, of a yellow subdued color. In front of her stood a very tall man, over 2 meters in height, which called himself "Dagon". He spoke without moving his lips and while he spoke Mrs. Carvalho experienced a bizarre sensation as if she was being "reduced in size", her clothes seemed to increase in size and her feet appear to float inside her boots. She could not see where her vehicle was, and then everything became hazy. She was found by the Federal police sleeping in her vehicle on the side of the road near Florianopolis. She had no idea how she had arrived at the location.
Source: Pierre Delval, "Contacts du 4e type"
---
Date:  September  1978
Location:  
Time:  
Summary:  
Source:  
Location. Near Belden Nebraska
Date: September 14 1978
Time: night
A prominent executive driving on highway 20 watched a bright object land on the road ahead. He stopped his car near the object, which somehow resembled a "tank." As the witness stepped out of the car, a door opened on the object and a man stepped out. He seemed normal, was dark haired, of normal height and wore white pants and a white shirt. He spoke to the witness in perfect English then re-entered the object which rose up in a brilliant column of light emitting a high pitched whine as it left.
Source: Robert E Bartholomew UFO Lore, quoting Apro
---
Date: September 15 1978
Location: Delano Tennessee
Time: 0230A
Summary: A 31-year old woman was lying in bed awake when she suddenly felt compelled to look outside, over a nearby field she could see a vaguely outlined long shape red and pink in color. It was completely silent. She also saw two normal men of average height dressed in white suits standing about 100 yards from the window. They walked towards the house but then turned back.
Source: IUR Vol. 4 # 3
---
Date: September 15 1978
Location: Carpentersville Illinois
Time: 0400A
Summary: The 26-year old witness was awakened by a whirring sound and went to look out the window. The noise stopped but then she saw the figure of a six-foot tall man, he was dressed in a silvery suit. Several feet away she saw a small silver domed disc sitting on the edge of the grass, it was opaque and smooth and was emitting a soft whir. The witness then woke her husband up screaming and her dog started barking furiously. They tried to phone the police but the phone was out of order. When the police eventually arrived both the figure and the object were gone.
Source: IUR Vol. 4 # 2
---
Date:  September 15 1978
Location:  Edmundston, New Brunswick Canada
Time:  late night
Summary:  The main witness and her family had seen a shiny disc shaped object hovering near their farmhouse. The witness could only recall vague memories after this, but remembers the police was called. Years later her mother told her that she had seen the disc land and saw figures coming out of it. The next night the main witness woke up thirsty and told her father to bring her a glass of water, as she followed her dad to the kitchen, she noticed an odd smell, at the same time smoky and sweet. She then noticed walking behind her a small figure, about 4-feet tall, grayish green in color, with no visible eyes, ears, mouth, or nose. It had some sort of bag, which threw over the witness. Her last memory was of seeing her father standing still as if frozen in time. The witness could not remember anything else.
Source:  NUFORC
---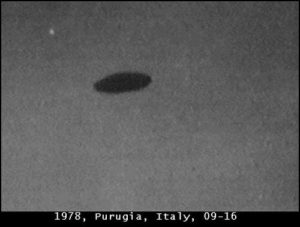 Date:  September 16 1978
Location:  Perugia, Italy
Time:  
Summary:  
Source:  
---
Date: September 17 1978
Location: South Middleton Massachusetts
Time: 0200A
Summary: The witness looked out the front window of his house and noticed a group of six humanoid figures standing besides the road. Five of the figures wore white suits and one that appeared to be pointing to the ground was wearing black. Their clothing appeared to be reflective. After a few minutes the figures walked into the woods and disappeared.
Source: David F Webb, FSR Vol. # 2
---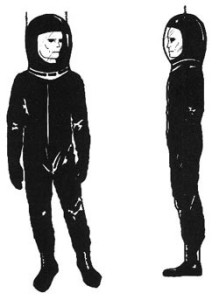 Date: September 17 1978
Location: Torrita Di Sienna Italy
Time: 2015
Summary: Two witnesses watched a bright sphere descend over the area and at the same time a black out occurred. Shortly a motorist was driving home when his engine and lights went out, a bright object descended over the road just ahead and hovered, it was a domed orange red object, hat like in shape. A panel opened and two humanoids emerged and floated towards the vehicle, they were five-foot tall, wearing green coveralls and helmets with aerials. They circled the car and appeared to inspect it. Their skin also appeared greenish. They then re-entered the object, which took off with a flash of light and an explosive sound.
Source: Richard Hall, Mufon Journal # 153
---
Date:  September 17 1978
Location:  Maatsuyker Island, Tasmania
Time:  9:20 PM. 
Summary:  Keith Roberts investigated and we are lucky to have his field report. Roberts writes: " Details of the event were taken from the lighthouse log. A large white glowing light was noticed in a westerly to southwesterly direction. It was at low elevation about 12 degrees. The light was half-Moon sized and stationary. 9:30 PM: All power in number 1 quarters went off. Fuse and circuit breakers were checked in the house and engine room. All were OK. The power generator continued to work and the lighthouse operated normally. 9:35 PM: Power came back on; the light had not moved. Light was checked with binoculars. Then, with naked eye, a red light appeared in the center; later it moved to the side of the light as if it had turned. [Main] light and the red light observed with binoculars. 10:10 PM: power in house off again; this time for 15 minutes. Again checks made but nothing wrong. Lighthouse still OK. The light was still in its original position to the W&SW. A call was put through to Cape Bruny 40 miles northeast. The lighthouse keeper there could not see anything. 10:55 PM: Light finally went out. [observers] had the impression that it travelled directly away from the witnesses or that it just diminished in size on the spot." "There is a suggestion that the light somehow affected the power in the house, although this can not be proved. The light was estimated to be 4 miles away." Concerning an astronomical component: witnesses looked for candidates in that section of the sky on subsequent evenings, finding only Venus in the vicinity. Venus however fails to deal with the case, having set long before the mystery light left the vicinity. Plus, the witnesses said that Venus paled in comparison, and they had deliberately noted the relative motion of the heavens vs. the stationary light across the 1&1/2 hours of the event. The lighthouse crew remained flummoxed as to how the power to one element of their operation could have malfunctioned when the system was intact and no problems were in evidence either before or since the selective outage. 
Source:  Mike Swords; Keith Roberts. Field report TA 78 112. Maatsuyker Island 17.9.78; and Keith Roberts . Maatsuyker Island Report [ a compilation of the events on this island across the years], published by the Tasmanian UFO Investigation Centre, updated 1998.
---
Date: September 18 1978
Location: Melaria Porto Nogaro Italy
Time: 1530
Summary: The witness had gone fishing at the river Corno when he suddenly heard a sharp whistling found followed by some spiral movement of air behind him causing ripples on the water and sending the surrounding brush rustling. The wind became stronger so the witness decided to climb up a nearby embankment and take a look around. As he reached the top of the embankment he caught sight of a metallic disc shaped object sitting on a nearby dry mud flat. The object rested on three thick legs that terminated on flat plates on the ground. The object was totally smooth and the metal appeared to be brass like in appearance. A figure then appeared walking on the rim of the disc. I was described as short and oriental in appearance wearing a silvery tight fitting overall which sparkled in the sunlight. He also wore dark boots. His face was dark bronze in complexion and he had large almond shaped eyes. The humanoid appeared surprised upon seeing the witness then walked briskly around the rim, briefly bending down and touching something on the dome then disappeared behind the dome. Moments later the witness heard a loud rumbling sound and saw the object rise slowly straight up, emitting a bluish flame from the bottom, it then turned on edge and shot away at great speed. Ground marks were found at the scene.
Source: Antonio Chiumento, FSR Vol. 28 # 5
---
Date:  September  1978
Location:  
Time:  
Summary:  
Source:  
Location. Monte Bondone Italy
Date: September 18 1978
Time: 1940
The witness, "Giorgio" was on his way from a funeral when he noticed a bright glow coming from a nearby forest. Curios and fearing a fire, he parked his vehicle and went off on foot to check on the source. He took a camera with him. About 5 minutes into the woods he heard a strange sound resembling a sort of metallic "clatter." He kept on walking while a feeling of "being watched," crept over him. Suddenly, looking to his left he noticed a strange luminous human like figure leaning against the trunk of a tree. At this point the witness apparently attempted to take 2 photos but was unsuccessful. He observed the figure for about 30 seconds. Frightened, he described the figure as about 1 meter 60 cm in height, squat, and heavy set, with large donkey like ears. A dark spiral tube like device emerged from its mouth; he had large deep-set almond shaped eyes, which emitted a strange glow, and a small nose. It wore a loose fitting tunic and white gloves. During the encounter the witness noticed camphor like odor in the area. The humanoid became aware that the witness was approaching and suddenly turned around and quickly disappeared into the forest using great agility and speed. The witness briefly attempted to chase him but the humanoid moved to fast.
Source: CISU
---
Date: September 20 1978
Location: Near Tampa Florida
Time: 1800
Summary: The two witnesses were driving on the outskirts of town near some orange groves, when they spotted a huge object, dark blue with an orange glow coming from some large windows. The object was gliding silently overhead. In the windows the witnesses were able to see several figures, which seemed to be excitedly talking to each other, some of them waved down at the witnesses. The driver attempted to follow the object, which came down at one point to 50 feet above the ground. The witness memory becomes a little sketchy at this point, and there is a time loss reported. There are some vague memories of walking through an orange grove without talking to each other.
Source: NUFORC
---
Date: September 21 1978
Location: Cosenza Italy
Time: 2000
Summary: A young man walking near a field suddenly saw the area illuminated by a bright light and could no longer see his surroundings. Up on a nearby hill he saw an oval shaped object resting on the ground. A human like figure with two antennae like protrusions on his head, stood by the object. Frightened he ran away but fell as four humanoids approached apparently in bizarre bounding like movements. The witness fainted and when he woke up he saw four five-foot tall entities wearing buttoned jackets, a backpack and helmets with antennae. Their hands appeared pincer-like. He fainted again, woke up later and everything had vanished.
Source: Paolo Fiorino, UFO Universe, October/November 1991
---
Date:  September 22 1978
Location:  Torrita Di Siena, Italy
Time:  unknown
Summary:  Two motorists observed a disc shaped object on the road ahead, blocking their path. Two humanoids (undescribed) exited the object and walked around the witness's vehicle and then back into the object. When the object left it apparently scorched the ground below it.
Source:  Marco Bianchini, Roberto Cappelli, UFO in Visita a Siena
---
Date: September 23, 1978: Carmen de Patagones, Argentina Abduction
---
Date: September 23 1978
Location: Near Biela Lake Carpathia Romania
Time: midnight
Summary: Two locksmiths watched a mysterious light pulsating and hovering silently above the ground. It suddenly disappeared in plain sight. Around the same time an army private at a nearby barracks was walking around some buildings when a two-meter tall dark man like figure confronted him. The soldier ran into the barracks in order to obtain additional witnesses, but came back out again when he was unable to locate anybody. He saw the being again standing against a window.
Source: Boczor Iosif, Fate # 534, Sept. 1994
---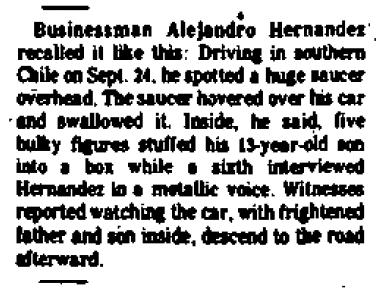 Date: September 24, 1978
Location: La Serena,Elqui? Santiago? Chile
Time: night
Summary: In the contemporary newspaper, a story appeared that said businessman Alejandro Hernandez claimed that as he was driving in southern Chile on September 24, 1978, he spotted a huge saucer overhead. The saucer hovered over his car and swallowed it. Inside, he said, five bulky figures stuffed his 13-year-old son into a box while a sixth interviewed Hernandez in a metallic voice. It is claimed witnesses reported watching the car, with frightened father and son inside, descend to the road afterwards. Later sources in the ufology litterature do not mention the son being stuffed in a box and add that both witnesse saw devices with multicolored lights looking like casino machines, that there was some conversation between the father and the creatures, that the latter pointed up when he asked where they came from, that the creatures were very tall and human-looking, dressed in metallic-looking outfits, and that they seemed to know the witness' name. As of newspaper La Razon, they apparently reported that Alejandro Hernandez Perez said that on September 24 he and his son were abducted on board a craft manned by beings who he believed were from an advanced terrestrial civilization. They spoke in Spanish in a "firm and steady voice, although with a metallic sound like that of a speaker talking through a microphone." He was asked not to reveal what was discussed pending a new predicted encounter. In addition to differences between some versions, the dating in the late sources varies from "1979" to "August 24, 1978", "September 24, 1978", "September 26, 1978".
Source:
---
Date:  September 24 1978
Location:  Near Biela Lake Carpathia Romania
Time:  night
Summary:  Again at the army barracks the witness of a previous encounter was out with a friend examining an animal trap when they ran into another soldier that suddenly cried out, pointing at a tall dark figure on a nearby hill. The being was standing next to an oil tank. The three men briefly retreated to their barracks then came back out, noticing that the being was still there. One of the soldiers walked towards the figure holding a club in his hand. He then attempted to strike at the being but somehow was unable to hit it. Suddenly the soldier fell backwards. The being then bent down and examined him for a few moments. The other two soldiers heard a strange sound coming form the being and saw something flash in its hand. They attempted to assist their friend but were unable to move. When the being finally disappeared they were able to move and went to assist their friend. He was unconscious and half of his body appeared softer than the other half. His face and hands were red in color. Other soldiers saw weird dancing egg shaped lights on top of the hill. Strange marks were found on the barrack window blinds the next day.
Source:  Boczor Iosif, Fate # 534, Sept 1994
---
Date:  September  1978
Location:  
Time:  
Summary:  
Source:  
Location. Near Santiago Chile
Date: September 26 1978
Time: night
Alejandro Hernandez and his 13-year old son had gone for a drive in an area southeast of the capital. Suddenly Hernandez felt a strange sensation that seemed to slow the car down. Looking out the window he saw a hovering object. A hatch opened on the object and the vehicle and its two occupants rose up into the craft. Inside they saw five short figures surrounded by an incredibly bright light that approached their vehicle. One of them spoke in a metallic voice and ordered them to exit the vehicle. Once outside the car the witnesses saw numerous apparatuses with red and orange lights. Upon asking the humanoids where they were from, these remained silent but all pointed upwards. After 10 minutes both witnesses were deposited back to the ground. There were apparently other witnesses to this incident.
Source: "El mundo de las Enigmas"
---
Date:  September 26 1978
Location:   Strongsville, OH
Time:  
Summary:  Disc with dome moved back and forth, heavy static on FM radio, headlights out briefly.
Source:   International UFO Reporter, July 1979; see Rodeghier, 1981, p. 73 (R,L) car
---
Date:  September  1978
Location:  
Time:  
Summary:  
Source:  
Location. Magnusy Poland
Date: September 27 1978
Time: 0800A
In the same area of other humanoid encounters a group of school children spotted a short green skin creature standing at the edge of the forest. The being raised its hand and it appeared green also. The creature was described as having large slanted eyes and webbing between its hands. There were also UFO sightings in the area.
Source: Buhler, Pereira, and Matiel Pires UFO Abduction at Mirassol
---
Date:  September 27 1978
Location:  Pripravnik Poland
Time:  2000
Summary:  Two witnesses watched an object with pulsating red lights flying low above some pine trees. The object was oval shaped and seemed to descend into the woods. In the woods a mushroom picker encountered three short beings dressed in black one-piece suits with flippers on their feet. On the chest area they had a yellow emblem with a red dot, and they wore tight fitting black helmets. The beings were apparently green in color and had pointed ears; red slanted eyes and pronounced cheekbones. They gave off strong chlorine like odor.
Source:  Felix Y Zigel, UFO landings in The USSR and other Countries
---
Date: September 28 1978
Location: . Izmailovskiy region, Russia
Time: 1500-1600
Summary: As her husband worked on repairing the ceiling chandelier, the 40-year-old witness suddenly noticed a short humanoid figure standing in the balcony and facing the window. The witness stared in fascination at the figure, which she described as having a disproportionately large & wide head with definite Asian features. It had narrow pale lips and mouth, the chin is small and it has a snub-like nose with large visible nostrils. Eyes are of usual size but slanted. Somehow the creature gave the witness an overall impression of curiosity and benevolence and stared directly at the witness. She could not see any ears and it had something dark covering its head. The color of the face was brilliant yellow. The creature moved its head from side to side and then vanished.
Source: V G Azhazha "Another Life"
---
Date:  September  1978
Location:  
Time:  
Summary:  
Source:  
Related articles