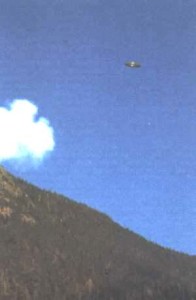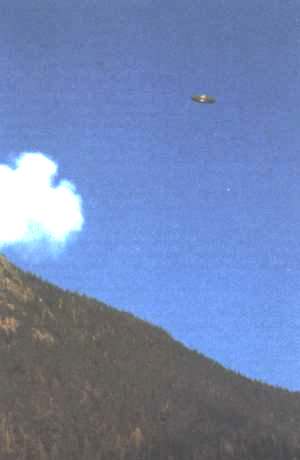 (Last Updated On: March 20, 2017)
Date: October  1981
Location:  Tylorstown/Ystrad, South Wales
Time:  evening 
Summary:  On a Tuesday evening in October 1981 Malcolm (who was 35 at the time) headed out to Tylorstown Rugby Club on Penrhys Road for a drink with his friend John. They left the club about 8pm. It was a clear still evening, and due to the time of year it was already dark, and the stars were visible in the sky. As they exited the club, Malcolm noticed a glowing light in the sky to the West at a 45 degree angle over the top of the treeline. It appeared larger than a star and was glowing bright white. Suddenly the object darted across the sky before coming to a halt again. Malcolm drew John's attention to the light and they watched as it started zig-zagging back and forth across the sky, moving fast before halting then reversing direction. This went on for about 10-15 seconds, after which the object suddenly shot away to the North at extreme speed and was lost from sight. The men were amazed at what they had seen. The light did not return so they had no choice but to continue walking home.
Source:  http://reported-sightings.blogspot.co.uk/2016/04/october-1981-october-1982.html
---
Date: October 2 1981
Location: Helmstedt, Germany
Time: 0210A
Summary: The witness was riding a bus to Mittaguzeit in the East Berlin sector when he suddenly noticed, walking on the side of the road two tall figures wearing silvery coveralls. These were walking in a peculiar fashion and he never seen similar figures before in the area. The bus continued on and he lost sight of them. The next day there were reports of bright lights over the area.
Source:Ulrich Magin
---
Date: October 2 1981
Location:  Cidade De Dores De Guanhaes, Minas Gerais, Brazil
Time:  1900
Summary:  Mr. Oliveira and several members of his family, who the year before had encountered a hovering lighted object, which emitted a buzzing sound over the barn area, and had experienced other bizarre phenomena, were gathered in the house praying and waiting for the birth of a new calf when they were interrupted by a loud buzzing sound coming from the nearby stables. The animals seemed to be reacting in fear. Going out to investigate, Mr. Oliveira saw two strange figures moving about near the stables. The beings were humanoid and about 1.40 meters in height, wearing shiny silvery outfits and carrying what appeared to be weapon-like objects. Oliveira yelled at the beings to leave his property immediately. Ignoring the witness, the beings continued walking around and one of them approached the animals. Oliveira immediately ran into the house, armed himself with a rifle, and fired in the direction of the humanoids. These ran quickly behind the stables, soon a large bright light rose from behind the structure and disappeared at high speed towards the south.
Source:  CIPFANI
---
Date: October 4 1981
Location:  North of Berlin Germany
Time:  night
Summary:  In the thick-forested region north of the area the fall of a luminous green body was observed to fall by numerous inhabitants of Berlin and suburbs. It was explained by authorities that it was indeed a meteor. At the site of the crash, fragments and a partially intact capsule shaped object that exuded sulfur like odor and about 3 m in diameter was found. The object was then driven away to the Berlin area and hidden possibly at a special storage facility at Tempelhof-Mariendorf Airport. Bodies were reported found inside the object and these were reportedly autopsied in Berlin.
Source:   Anton "Cade" Belousov, Soviet X Files list
---
Date: October  1981
Location:  
Time:  
Summary:  
Source:  CIPFANI
Location. Cidade De Dores De Guanhaes, Minas Gerais, Brazil
Date: October 5 1981
Time: around midnight
Two days later, Mr. Oliveira was unable to sleep as the animals again acted disturbed and his dogs were barking furiously. Going out to the porch he saw three short humanoids wearing the same shiny clothing walking towards the stables, the third figure appeared to be a woman but was of the same size as the other two. Oliveira armed himself again and ran over to confront the figures. At about 15 meters away from the figures he fired at the closest humanoid that emitted a grunt like sound and fell to the ground. At that same moment, the other two humanoids shot a luminous beam of light at Oliveira, instantly paralyzing him. Oliveira's wife ran out to see a huge lighted disc shaped craft land near the stricken humanoid. Two similar humanoids exited the object and carried the apparently injured humanoid into the craft. The other two original humanoids remained near the animals, they then took a cow, and its newborn calf into the object, which then ascended slowly at first and then disappeared at incredible speed. His wife helped Oliveira into the house, with some difficulty. He recuperated completely two weeks later.
---
Date: October 8 1981
Location:   Near Tobermory, Isle of Mull Scotland
Time:  daytime
Summary:  The two witnesses were driving on a remote mountain road surrounded by a forest when they slowed down to take some photos. Suddenly a thick mist began to form around them. They both felt a heavy strong pressure and the car began to vibrate. The mist became dark and seemed to become a solid object. Inside the "object" one of the witnesses was able to see a silvery man shape-moving figure. Everything suddenly vanished in plain sight.
Source:  Jenny Randles, Abduction
---
Date: October 8, 1981: The Vancouver Island Photograph
---
Date: October 8 1981
Location:  Victoria British Columbia Canada
Time:  1515
Summary:  The witness, who had seen a peculiar object hovering over the area 3 days, previously, had gone to a local shopping center to meet a friend. Since his friend did not show up he went to call from a payphone, he then noticed two very peculiar "men" looking at him. The two men were standing extremely close together and appeared non-human. There was also a peculiar absence of other people around. The two men stood still and stared at the witness. They wore dark blue suits, shirts, and shoes and opened jackets. They had tanned complexions, dark eyes, devoid of any expression. They also had short-cropped hair and no eyebrows. The men spoke in a monotone asking the witness several questions. The men then walked away in a robot-like synchronized fashion. They headed towards a nearby plowed up muddy field. The witness then attempted to follow them but they seem to vanish in the middle of the field. Curiously the witness was unable to find any footprints on the muddy field.
Source:  Dr. P M H Edwards, FSR Vol. 27 # 4
---
Date: October  1981
Location:  
Time:  
Summary:  
Source:  
Location. Rock Creek Ohio
Date: October 9 1981
Time: late night
Three young witnesses were in an isolated area watching out for strange phenomena, when they noticed a huge black form step out of the wood line onto the abandoned railroad tracks, about 200 feet away. The creature started coming towards them at a fast rate of speed. Frightened they all ran back to the house not wanting to stay around. Peculiar footprints were found at the site.
Source: Dennis Pilichis
---
Date: October  1981
Location:  
Time:  
Summary:  
Source:  
Location. Licata Italy
Date: October 24 1981
Time: 1945
Two men were fishing close to the mouth of the river Salso near the city, when at a certain point they noticed some lights emerging from the sea. Five minutes later they noticed emerging from the surface three bright lights or forms that approached their position. One of the men grabbed a flashlight and pointed it towards the source of the lights. He was now able to see a two-meter tall humanoid standing in water up to his knees. The creature appeared hairy and was apparently only seen by one of the men, who felt a mysterious attraction towards the creature and the lights. Frightened he fled the scene along with the other man who only had seen the lights.
Source: Mauricio Verga, ITACAT
---
Date: October  1981
Location:  
Time:  
Summary:  
Source:  
Location. Near Port Lincoln South Australia
Date: October 24 1981
Time: 2130
Two young men traveling in isolated road stopped the vehicle after one of them reported seeing what appeared to be a "flare" in the sky to his left, southeast towards Spencer Gulf. They stopped and both saw a second light moved around and flew up and down hills and gullies, before stopping in one particular gully. They watched for a while before setting off again. The two talked about what they had seen. Shortly one of the men felt like stopping again. What happens next is hard to explain, he recalls, "drifting off" into a white endless space. He knew he was there but couldn't move. A figure walked up the road and stopped in front of him. It looked like it was in a suit like the Romans wore. It stood there for a while then vanished. The other man woke up and sat for a while before his friend asked, "What happened"? He recalled walking into a big white room and also had vague recollections of an entity, seen as an outline standing some 15 m away from the car.
Source: Keith Basterfield, Vladimir & Pony Godic IUR 14-4
---
Date: October  1981
Location:  
Time:  
Summary:  
Source:  
Location. Passa Tempo, Minas Gerais, Brazil
Date: October 27 1981
Time: night
Three days after observing an object with lights low over the area, Antonio Faleiro saw a short humanoid on the school grounds where he worked. He had gone to fetch some ping-pong rackets when he heard one of the students yell out. He switched on the light of the recreation yard and looking out the bathroom window he saw a short figure large headed figure wearing a tight-fitting black coverall. At this point one of the students ran towards Faleiro and distracted him briefly, looking back at the yard the short humanoid had vanished. A search proved fruitless.
Source: Antonio Faleiro, Brazil
---
Date: October 31 1981
Location:  Marcos-Juarez, Argentina
Time:  
Summary:  Two airliners report object.
Source:  
---
Date: Late October  1981
Location:   Santa Rosa, Catamarca Argentina
Time:  0200A
Summary:  Two local residents noticed peculiar lights inside the local primary school and called the police. Two officers arrived and they along with the two original witnesses watched the figure of a woman in a glowing coverall floating above the floor from room to room. During the incident the doors of the building kept opening and closing on their own accord. The figure eventually vanished.
Source:  Gordon Creighton, FSR Vol. 28 # 3
---
Date: October  1981
Location:  
Time:  
Summary:  
Source:  
Related articles