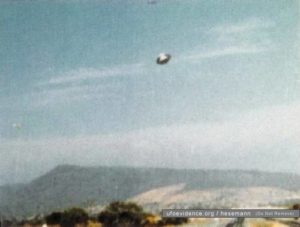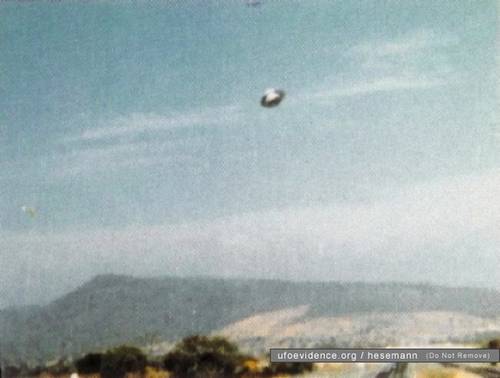 (Last Updated On: January 7, 2017)
Date:  February 1994
Location:  Braxton County West Virginia
Time:  night
Summary:  Three men driving on an isolated road were rounding a curve when they spotted a tall winged figure standing on the middle of the roadway. The figure had long "turkey" like legs, somewhat thin. It looked at the witness with bright glowing eyes. The creature then turned and rose up an embankment and disappeared. One of the witnesses thought the head resembled that of a pterodactyl
Source:  Bob Teets in West Virginia UFOs, Close Encounters in the Mountain State
---
Date:  February 1994
Location:   Uzhgorod, Ukraine
Time:  night
Summary:  After suffering an injury, the witness, I Tsellar was at home relaxing in her sofa after having taken an analgesic. Suddenly in a confused state she saw standing next to hear a figure about 2.5 meters in height, humanoid and very graceful in appearance. At lighting speed she was transported through "a fog" into an unknown location with smooth yellow-white walls. As she sat waiting a tall figure entered the room, he was described as having a gray face, large dark blue eyes, long fingers. He was carrying what appeared to be needles in his hands. The humanoid using one single stroke inserted all the needles into the area where she had sustained her injury (knees). Soon, feeling no pain at all a humanoid picked her up and carried her and brought her back to her living room. Two weeks after the incident she heard an internal voice urging her to study therapeutic medicine. (Apparently she was cured of her injury).
Source:   Russian Ufology Digest December 2000, UFO Ukraine
---
Date: February 1 1994
Location: Badalucco, Italy
Time: 2030
Summary: The witness vehicle engine stalls as a silvery cigar shaped craft hovers over the road. The craft directs several beams of light towards the ground also a humanoid figure is seen standing on the road near the vehicle. No other information.
Source: Aldrich/Project 1947
---
Date: February 3 1994
Location: Ancona, Italy
Time: 0900A
Summary: Six witnesses, including a Mr. Giulo observed a strange humanoid wandering around some nearby rocks. The humanoid was described as about 1 meter and a half in height, wearing a tight fitting black coverall that covered his whole body including a pair of very long feet. The face was elongated with two huge round eyes, with round black pupils. It appeared to be wearing earphones with a small thin protruding antenna. It seemed to stagger slowly and after about 10 minutes it rose up slowly and vertically into the air, quickly disappearing from sight.
Source:  CISU Italy
---
Date:  February 1994
Location:  
Time:  
Summary:  
Source:  
Location. Ellicottville, New York
Date: February 6 1994
Time: late night
Several passengers onboard a car on state Road 219, saw a singular object flying slowly over the area. It then hovered above some nearby trees, no noise could be heard. Some of the witnesses thought the object resembled a "man with a rocket on his back." Something appeared to be suspended from its bottom, and it was completely black in color. Later several other residents reported seeing a number of military Huey type helicopters flying over the region. Later at about 0300A dogs barking woke Tony Miranda up, going outside with his flashlight, he noticed a bizarre object balancing itself over a nearby road; the object was directing a beam of light at Miranda's parabolic antenna by his house. Miranda heard what he termed "a beautiful sound, resembling a waterfall sound". Others in the area saw mysterious lights and five children on a snow sled reported seeing a strange un-described creature in a wooded area in Fox Ridge.
Source: Scott Corrales
---
Date: February 16 1994
Location: Near Toledo, Washington
Time: night
Summary: Two women watched from a 2nd story window a hovering disc shaped object right outside their upstairs window. They could see a hairy type creature inside the object through a large observation window. The craft was about 50 ft away from the house. When they yelled for their father to come and take a look the saucer shot straight up and vanished.
Source: WBS Alien Report, Vol. 2 # 5
---
Date:  February 16 1994
Location:  Guadalajara Jalisco, Mexico.
Time:  photo Above
Summary:  
Source:  
---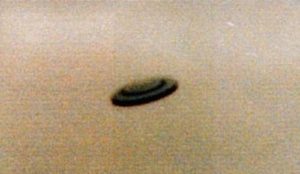 Date:  February 19 1994
Location:  Dunfermline, Scotland.
Time:  
Summary:  
Source:  
---
Date: February 25 1994
Location: Lakeview New York
Time:  late night
Summary: The witness suddenly woke up with the feeling of being levitated off her bed. As she levitated off the bed she was turned vertically. She was moving very fast and smooth. She was then "carried" through two rooms to the top of the stairs and then downstairs. At this time there was a light on dimly in the living room and she was able to look up and see long cold fingers wrapped around her arms. She looked up and saw three beings, two were holding her and another one was behind her. All had large big black eyes and were tall. Panic stricken the witness began thrashing and kicking around trying to get loose. She tried to scream but could not. Her next conscious memory was of lying on her bed. Her father told her that she has had that type of experiences since she was a little girl.
Source: UFOs and Aliens
---
Date:  February 1994
Location:  
Time:  
Summary:  
Source:  
Related articles