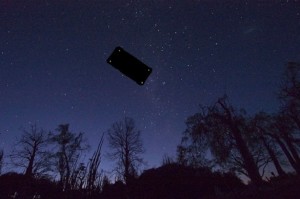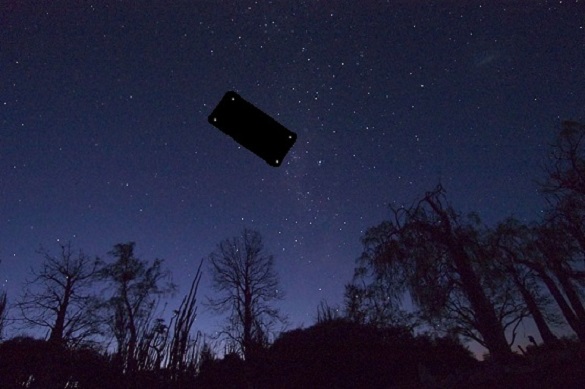 (Last Updated On: January 7, 2017)
Date: early September 1994
Location:  Villa Palmeras, Santurce, Puerto Rico
Time: late night
Summary: The same witness to the previous incident was awaken by the appearance of two short gray-luminous figures in his bedroom. He was briefly paralyzed but was again able to move. The beings ran out of the room as soon as he was able to move. Suddenly a section of the ceiling became luminous and a type of movie screen became visible. Two figures now appeared on the screen, one of the figures was tall and was wearing a uniform, a metallic helmet, and what appeared to be epaulets on his shoulders. He was gray colored with large black slanted eyes. Behind this figure stood a huge wide entity resembling a metallic robot with an almost square head on top of massive shoulders. The tall figure communicated by using telepathy explaining to the witness that they only wanted to examine him and his paralysis was totally accidental. After a few moments the screen became smaller and disappeared.
Source:Jorge Martin in Evidencia OVNI # 3
---
Date: September 1994
Location:  Near Wellington British Columbia, Canada
Time: 0630A
Summary: The witness was riding his moped near this small village when he saw a black oval-shaped object in the sky. The object descended and hovered over him. A light came out of it and pulled the witness up. He then found himself in a large white room. A small being about 4 ft tall, gray in color and with large black eyes approached him. He gave the witness a telepathic command ordering him to follow him. He was taken to another room with six other humanoids and to a table, which looked like an operating table. He was undressed and was told telepathically to lie on the table. The beings began pulling his arms and touching his head. One of them came over with some sort of device and put it inside the witness's mouth. A smaller similar device was inserted in his nose and pulled out again. After this they took him to the first room and left him there. He felt very tired and fell asleep. He woke up later and saw the short gray figure inserting some sort of needle in his left arm. The needle was apparently connected to a large box-like object next to him.
Source:  Chris Rutkowski, Abductions & Aliens What's really going on?
---
Date:  September  1994
Location:  Cipolletti, Rio Negro, Argentina
Time:   late night
Summary:  The witness who was going to have breast cancer surgery the next day is visited that night in her bedroom by a luminous being who speaks to her in a beautiful paused voice. It speaks about life and death. The next day the doctor's at the hospital are astounded to find out that the cancer is totally in remission.
Source:  CIFO Argentina
---
Date:  September  1994
Location:  
Time:  
Summary:  
Source:  
Summary: Location. San Juan De Rio, Queretaro Mexico
Date: September 1994
Time: evening
A Mr. Olmos saw a small figure walking on a path near his home. It seemed to be of normal proportions, except for its arms that seemed to be somewhat short. It was wearing a green colored inflated outfit. It walked under a barb-wired fence and seemed to be carrying in his right hand a glowing object. It wore a helmet with a glass visor that reflected the light from a nearby lamppost. The top of the helmet ended in a sharp point resembling an antenna, from which a green flame emerged. From each side of its helmet protruded a large pointy ear. Mr. Olmos instructed his young daughter to turn the porch light on. At that same moment the humanoid put his hands on his waist and a light came on, on an object on his back resembling a rucksack. Red and blue lights came on and the witness then heard a buzzing sound. The humanoid then rose up in the air about 3 to 4 meters and disappeared from sight. As it did the witness was able to notice duck-like feet on the humanoid. That same night neighbors of Mr. Olmos reported animal disturbances among the cattle and dogs.
Source: Contacto Ovni & Fabio Picasso
Source:
---
Date:  September  1994
Location:  
Time:  
Summary:  
Source:  
Location. Northern Mexico, exact location not given
Date: September 1994
Time: late night
The young female witness, earlier at around 1400 felt a strong compulsion to go up on the roof of her house. Looking up to the sky she saw three objects flying about in a triangular formation. That night as she slept she suddenly found herself on a recliner type chair in a metallic room. A door opened and two figures (apparently female) wearing white surgical outfits appeared. One of the figures was carrying a syringe like implement, and approached the witness. The other figure stood behind her. At that moment a man-like figure entered the room. He stood about 2 meters in height, wore a black helmet and had multicolored lights around the face area. He made a motion to the figure holding the syringe and this one immediately extracted blood from the witness. Then this same figure took out a similar instrument that contained a red-yellow liquid that it injected into the witness. At this point she felt paralyzed. The tall man now approached the witness and he spoke several words to the witness, apparently telepathically, which she did not understand and promptly forgot. He then stepped back and motioned again to the other figure that proceeded in placing a "helmet" on the witness head. The helmet felt very warm. The figure smiled at the witness, who suddenly felt terrific pain in her head from the ear to the eye area. She then passed out and woke up later in her bed. She found several marks on her right arm. The head pain lasted for several days afterwards.
Source: Contacto Ovni
---
Date:  September  1994
Location:  
Time:  
Summary:  
Source:  
Location. Castel d'Agogna, Italy
Date: September 1994
Time: late night
Pierangelo Rampi and his family were awoken by a loud sound coming from their garden. The family looked out the window to see a disc-shaped object about 3 meters in diameter sitting on the ground. One of his daughters reported seeing moving shadows behind a porthole. The object possessed a very strong light in its center and other smaller and less bright lights around its circumference. When the witnesses exited the house in order to see the object better it took off without warning at incredible speed.
Source: CUN Pero
---
Date:  September  1994
Location:  
Time:  
Summary:  
Source:  
Summary: Location. Marathon County, Wisconsin
Date: September 1994
Time: 2300
A woman was driving home when she suffered a flat tire. Upon preparing to exit the vehicle to fix the tires, a large beast appeared in front of her. She described the creature as being about 6.5 ft tall with large pointed ears, very yellow eyes, large curved fangs, very hairy, and walking upright. The creature made a lunge for her, causing her extreme terror. She immediately slammed and locked the door and made a bolt for home on her flat tire. When leaving she said that the creature howled like a wolf and took off across a field. To this date she will not travel down this road at night.
Source:
---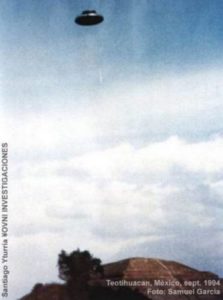 Date:  September  1994
Location:  Teotihuacan, Mexico
Time:  
Summary:  
Source:  
---
Date:  September  1994
Location:  
Time:  
Summary:  
Source:  
Location. Greenhorn Mountains, Huerfano County, Colorado
Date: September 2 1994
Time: night
A local hunter was at his campsite when a large group of "aliens dressed in camo appeared" and before he could react, he was gassed, captured, and tied up. They never spoke to him and never fed him. He claims he survived by eating grasshoppers. The camo-clad, human looking entities appeared to be conducting "some sort of maneuvers." The group then began boarding a small silver object and the witness was astonished when the object "expanded" to accommodate them all. The object then took off, morphed into the shape of a bear, then morphed into "a three headed wolf," then turned into a cloud! Later law enforcement personnel searched the area and found the witness truck trashed, the remains of the campfire and "his half-burnt clothes" scattered around the area. At the same time a second hunter was reported missing in the same area, when he finally showed up, he "raced away in his truck without saying a word."
Source: Christopher O'Brien in The Mysterious Valley
---
Date:  September  1994
Location:  
Time:  
Summary:  
Source:  
Location. Glen Aldyn, Isle Of Man, England
Date: September 4 1994
Time: afternoon
John L Hall was walking through the wooded valley with a friend when he experienced "odd sensations" uncanny feelings and heard musical sounds and tinkling voices. He sensed movement of something and also felt being watched by someone or something "invisible." He also felt distinctly "sick" and decided to turn back. He took photographs of the area, which seemed so atmospheric. On one of them, taken while the experience was happening, "a strange looking green man on a pedestal up in the tree leaves" can be seen.
Source: Janet Bord, Faeries, Real Encounters with The Little People
---
Date:  September  1994
Location:  
Time:  
Summary:  
Source:  
Summary: Location. Saginaw, Michigan
Date: September 9 1994
Time: late night
In a possible abduction scenario a man reported undescribed "aliens" in his bedroom that apparently invaded his esophagus or inserted something inside. No other information.
Source: NUFORC
Source:
---
Date:  September  1994
Location:  
Time:  
Summary:  
Source:  
Location. Georgia, exact location not given
Date: September 12 1994
Time: 0200A
The witness was lying in bed when he was suddenly awakened by several little beings that were touching him apparently trying to roll him over. Some of the beings wore robes, others did not. The robe less entities were your typical "grays". They had large heads, huge black eyes, soft wrinkly skin, four fingered hands, and extremely long arms. The robed entities were about 4 foot tall, very stout, and gray in color and somewhat resembling monks. The witness found himself floating up into a large triangular shaped craft. Inside he found himself in a groom with "Gothic" looking arches and illuminated walls. There he was met by a dark gray being with deep eyes and very "convoluted flesh" who ordered him to lie down. This entity had slits in the eyes and called himself the "leader". He remembered lying down on a cot-like structure that came out of the wall. At this point everything became confused and he was only able to remember seeing huge eyes and twelve-inch long fingers working on him. Soon he was floated down a hallway into another room. There he encountered some strange robed entities resembling the statues found on "Easter Island." These were described as 5-foot tall grayish brown in color with long stout features. At this point the being that called himself the "leader" appeared and placed his hands over the witness eyes. Moments later he entered another room that smelled like wet cement or lime. There he remembers seeing different types of equipment and what appeared to be both human & alien body parts. It seemed that these were parts from several different species. Later the witness found himself in another room with a large window. From this vantage point he was able to see stars and caught a good view of the side of the craft. Later he was told that is was time to go back and then found himself standing in his backyard.
Source: C. Leigh Culver in UFO Encounters Vol. 2 # 3
---
Date:  September 12 1994
Location:  Grady County, Georgia
Time:  2130
Summary:  A local woman was driving on an isolated dirt road when she rounded a curve and came face to face with four short humanoid figures. These were described as being 4 foot tall with very large heads. The beings suddenly darted into the woods at very high speed and disappeared. Around the same time in the same area a large orange colored sphere was seen hovering 3 feet from the ground in a wooded area.
Source:  Billy J Rachels of UFO Bureau
---
Date: September 14 1994: Great Ocean Road, Victoria, Australia Sighting
---
Date: September 15 1994
Location: Mexicali B. C. Mexico; Sierra Cucapah; Cerro prieto., B. C.
Time: 10:00
Summary: I seen one object upper the Sierra cucapah (Cucapah mountains)the form of this object: ovoid and gold color, this object disappears when i don't watch. Iré proximamente al sitio exacto.
Source: National UFO Reporting Center
---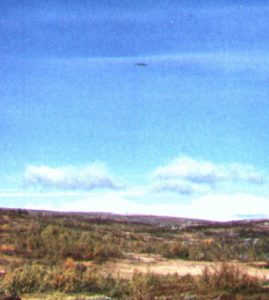 Date:  September 15 1994
Location:  Hessdalen Norway
Time:  12:35 
Summary:  
Source:  
---
Date: September 16 1994: Close Encounter at Ruwa, Zimbabwe
---
Date:  September 16 1994
Location:  Metepec, Mexico
Time:  2300
Summary:  At 2000 numerous witnesses observed a strange craft hovering over the area. At the above time Sara Cuevas filmed a disc shaped craft hovering over the area. Soon after she noticed a strange luminous being standing about 90 feet away in the middle of a nearby sugar cane field. She filmed the 4-foot tall humanoid as it slowly moved away. The next day footprints and strange flattened formations were found on the sugar cane field. Another witness had seen a luminous dome-shaped craft land on the field that same night.
Source:  Michael Hesemann in The Cosmic Connection
---
Date:  September  1994
Location:  
Time:  
Summary:  
Source:  
Location. Yuma, Arizona
Date: September 20 1994
Time: 0100A
A young man suddenly woke up to a bright light shining in his face and several figures standing around his bed. He then found himself in a large round, cold, seamless metallic gray room with a reddish tint. He was sitting on a bench next to a blond woman and a man with tattoos that appeared incoherent. He saw tables and cows in the room and beings that seemed to be removing things from the cows. He saw two types of beings. Large ones who seemed to be in charge, these were described as lizard-like, very muscular, with almond shaped black eyes with yellow slits in them. They also had several smile-shaped parallel ridges on their faces. The smaller beings, who were the ones working with the cows wore some type of helmet. Moments later he found himself on one of the tables. The next moment he was back in bed sweating.
Source: Kevin Bowman & Joseph Murek in Mufon Journal # 321
---
Date:  September  1994
Location:  
Time:  
Summary:  
Source:  
Summary: Location. Collecchio Italy
Date: September 23 1994
Time: 1800
A witness using a pair of binoculars saw a humanoid shaped figure flying high over the area, making different maneuvers. It eventually disappeared from sight. No other information.
Source: CUN
Source:
---
Date:  September 24 1994
Location:  Miami Florida
Time:  late night
Summary:  The witness woke up to the sound of her dog barking then noticed a short large headed brown face figure sitting on her bed. The startled witness took a wing at the figure but missed. Two other figures were apparently standing next to the bed and these made a peculiar "chirping" or "giggling" type sound. As the witness attempted to move, one of the figures approached her and grabbed her wrist apparently causing her to loose consciousness.
Source:  Mary Margaret Zimmer from Mufon
---
Date:  late September  1994
Location:  Near Tres Piedras, New Mexico
Time:  0323A
Summary:  A local woman reported encountering several short gray humanoid creatures, standing by her baby in the bedroom. The beings then "shuffled out of the bedroom" went outside and boarded a "silver disc-shaped object" that took off at high speed.
Source:   Christopher O'Brien In the Mysterious Valley
---
Date:  September  1994
Location:  
Time:  
Summary:  
Source:  
Related articles