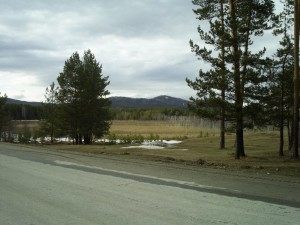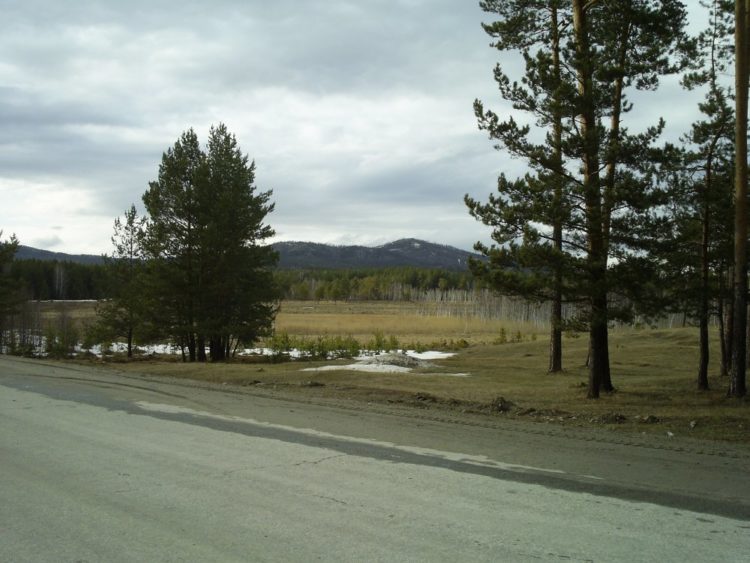 (Last Updated On: August 24, 2016)
Date: August 1996
Location: Churston Woods, England
Time: various
Summary: Several separate witnesses over a period of several weeks reported seeing a green face monkey-like humanoid running through the woods. Most of them described the creature as about four to five-feet tall, with a flat, olive green face. It was also seen swinging from tree branches.
Source: World of The Strange
---
Location. Rio Grande Estates, Puerto Rico
Date: August 1996
Time: 2100
Marilyn Torres, her sons and some of her neighbors reported seeing six to seven gigantic black flying creatures cruising over the area. They described the creatures as large and black possessing huge bat-like wings, which did not move. The creatures seemed to glide as they disappeared in the direction of the village of Loiza. Mutilated and dead farm animals were found in the same general area.
Source: Jorge Martin, La Conspiracion Chupacabras
Date:  August 1996
Location:  
Time:  
Summary:  
Source:  
---
Date:  August 1996
Location:  Khador Kibbutz, Israel
Time:  late night
Summary:  The 16-year old witness suddenly awoke to a strange sensation of heat; a bright beam of light that came in through the window then suddenly blinded him. At first he thought it was a car but then noticed that the lights were coming from above. He walked outside and saw an enormous object hovering overhead, radiating an incredible bright light. The next night the craft apparently returned and the witness saw that it resembled a gigantic spacecraft with numerous illuminated windows, he saw it again another day and that time reported seeing a dark figure standing at one of the windows.
Source:  Kirov UFO Page, Russia
---
Date: August 8 1996
Location: Cuenca E of, in the high Andes Mts Ecuador
Time: 03:30
Summary: In auto driving thru Cajas Nat. Pk, 10,000ft/ Suddenly extremely bright light flashed across the road just a few yards high and disappeared I'm a teacher of 38 yrs traveling with a Medical Doctor same age as I (surgeon). and an Ecuadorian I'm an American . we were traveling east from Cuenca city to Guayaquil on the coast were in the middle of a very remote area hing in the Andes Mts late at night. going slowly, When a brilliant light like silver streak flashed in front of the car. the doctor was driving and yelled to me "did you see that"? as I to was looking out the front windshield at the time I said hell yes. and we yelled for his con Eddie to wake up in the back seat to see, but I was gone in a "flash so to speak. It was not high up in the sky just a few 100 yards or so We were both frightened, As Ive see such things before a few other times I thought I had an idea of what it was. I said little as didn't want him to think I was nuts. I've learned to keep my mouth closed about such things. Having experienced a sighting as far back as 1960 in the mts of Idaho and also Wyoming in another year
Source: National UFO Reporting Center
---
Date:  August 1996
Location:  
Time:  
Summary:  
Source:  
---
Location. Przybylo, Poland
Date: August 11 1996
Time: 2240
A man saw some flashing lights ahead on a field. Because there were just above the ground he first thought they were lights on a harvester. At the same time, 600 meters away five additional witnesses had seen the same object, but they had a far better view. According to them the flashing lights were on a disc shaped craft with a dome on the top and several circling flashing lights. They also noticed a small, human-like creature standing in front of the object, but were unable to make out any details due to the bright light.
Source: Bronislaw Rzepecki
---
Date:  August 1996
Location:  
Time:  
Summary:  
Source:  
---
Location. Near Benalmadena, Spain
Date: August 12 1996
Time: 2100
Juan Ramon Barrio was on his way to a hotel when he noticed a strange bright light that descended from the sky then followed his vehicle for a couple of miles, then hovered directly over the car. The car suddenly stalled and the headlights turned off. The object descended lower over the vehicle as the terrified witness suddenly saw dozens of small bright spheres floating all around the car. One of the tiny spheres then entered the vehicle right through the windshield. It flew in front of Barrio's face from left to right. It seem to emit considerable heat, it suddenly flew out through the other windshield and left. Barrio suddenly found himself arriving at his destination unable to account for several hours of time. The next morning he found several mysterious handprints on his vehicle, which he photographed. He took several photos of the car and one of them seemed to show a large head with large black slanted eyes, staring out from the back seat window.
Source: Manuel Carballal, Ano Cero 8-97
---
Date:  August 1996
Location:  
Time:  
Summary:  
Source:  
---
Location. Kaolinovo, near Kyshtym, Chelyabinsk region, Russia
Date: August 13 1996
Time: evening
Aged pensioner, Tamara Vasilievna Prosvirina had gone to the village cemetery. Tamara had suffered from psychiatric problems for years and used to gather flowers from the local graves to decorate her bedroom. That evening after returning from the cemetery she had supper and went to bed. Suddenly she heard a strange "voice" in her brain. It requested Vasilievna to return to the cemetery. She got dressed, grabbed a flashlight and went out. At the cemetery she saw huge eyes staring at her from behind the closest grave mound. The pensioner approached the grave and saw a strange creature about 25cm in height. It was obviously not a human being. It had a tiny onion-shaped head that appeared to be composed of five "petals". The little creature had no ears, huge slanted cat-like eyes, which cover most of its face. The creature could not talk but it began to whistle quietly to attract Tamara's attention. It probably communicated in this manner in his "home world". The pensioner took the creature to her home and there began examining the "alien". The body of "Aleshenka" (the name given by Tamara to the creature) was plump and soft like jelly. The skin was gray and it had dark brown spots on its head. It had no hair, small holes instead of ears and a small flat nose enabled to creature to breath. The eyes were dark gray without eyelids. The vertical pupils in the eyes constantly narrowed and expanded. It had long fingers with small sharp claws. There was no indication of any genitals that would reveal its gender. Interestingly the creature had no navel, which all mammals must have. The woman could not figure out how to feed Aleshenka. Its mouth resembled a tiny hole and had no lips, but it could stretch it widely revealing a complete set of teeth, but a very small lower jaw and a huge scarlet tongue occupied most of its mouth cavity, which disturbed any chewing process. Tamara inserted a caramel candy on the creature's mouth and it began to suck on it, she also fed it some milk, and water with a small spoon. Soon moist sweat appeared on the alien's body after eating. The sweat gave off a sweet smell that completely soaked the clothes and furniture. From time to time Tamara would wipe the sweat off with a rag from Aleshenka. The creature remained still most of the time, hardly moving. At times it would seem to stretch its legs. The next day Tamara told all the villagers that she now had a "child" called Aleshenka. At first most people thought it was just Tamara hallucinating. However one day the pensioner's daughter in law (also named Tamara) came to visit her. After sitting and talking in the kitchen for a while, the old lady mentioned that it was time to feed the child. Her daughter in law followed her into another room and saw the strange creature wrapped in a swaddling band. Later both the daughter in law and her mother saw the creature but did not reported it to the police. They thought if it had been a "human child" they would have reported it to the police. They thought it was some type of animal and therefore Tamara's pet. However, a neighbor reported Tamara to her psychiatrists and one day an ambulance came and took her to the psychiatric hospital. Concerned, Tamara tried to explain that she had left a child alone in the house, but the doctors did not take her seriously. No one knew Tamara had been taken to the hospital and no one took care or fed the creature and it soon died. After the alien's death its body began to dry up and become mummified. One man, Vladimir Nurdinov remembered the creature, he used to visit Tamara and reported seeing Aleshenka and after hearing that Tamara had been taken to the hospital went to her house to pick up Aleshenka. But he was too late; the alien was dead, mummified and lying on the bed. Nurdinov took the dead body to his place not knowing what to do with it. Soon the police came to the man's apartment—he had been suspected of stealing electricity in Novogodny. The police found the body and suspected it was the body of a mummified child and took it for further study. However doctors confirmed that the mummified creature had 20 features distinguishing it from a human being and medical experts rejected the idea that Aleshenka could have been a mutated child. During a second examination other experts theorized that the town of Kyshtym was situated in an area that had been contaminated after the crash of a strange object in 1957. After the crash it was reported that possibly as a result of radiation several human mutations were born in the area. Soon the head of UFO Organization from the town of Kamensk-Uralsky in the Sverdlovsk region, Galina Semenkova took the mummified body to conduct her "research". She soon dropped from sight and efforts to reach her and the mummified body proved fruitless. But recently Semenkova surfaced at a UFO seminar in Tokyo and explained what occurred to Aleshenka's remains. According to Semenkova when she was carrying the corpse from Kyshtym to her town a UFO appeared in the sky. Her vehicle engine stopped and aliens (not described) from the UFO demanded the body of their dead comrade and she immediately obliged. 
Source: Galina Semenkova "Star Academy UFO-Contact Through the Zolotov Method"
---
Date:  August 1996
Location:  
Time:  
Summary:  
Source:  
---
Location. Vargem Grande do Sul, Sao Paulo, Brazil
Date: August 15 1996
Time: 0730A
Alaor Bernardes and his 12 year old were working a tract of land with a tractor at the local Tres Barras de Cima Fazenda. As they entered the fenced in piece of land they perceived a strange hairy creature standing next to some nearby woods. The witnesses estimated the creature to have been 1.50 meters in height, with a very strong build and wide chest, it had a large dog-like head with long pointy canine teeth protruding from its mouth. It was dark yellow in color and seemed to move in a strange sideways motion. The figure began walking in the direction of the witnesses and concerned for their safety Alaor and his son drove the tractor in reverse and hid behind some ornamental trees that circled the wire-fenced field. The creature moved a distance of 200 meters in the direction of the fence and the witness at very high speed, strangely it had apparently not seen the wire fence or the witnesses and walked right into the fence falling backwards to the ground. Very quickly it raised itself up and jumped the fence still walking towards the two astounded witnesses. Incredibly the creature had apparently not seen the witnesses yet even though he was just now about 4 meters away. Panic stricken Alaor armed himself with a large rock in case the creature attacked him and his son. At this point the creature perceived the presence of the witnesses and turned staring directly at them. In an apparent aggressive act in bared his teeth and began approaching very slowly towards Alaor. Terrified the witness jumped into the tractor with his son and drove away from the area not wanting a confrontation with such a bizarre entity. As they drove away they looked back and saw the humanoid walking away quickly in the opposite direction it jumped over the fence again and disappeared into the woods.
Source: Painel Ovni, Brazil
---
Date:  August 1996
Location:  
Time:  
Summary:  
Source:  
---
Location. La Grange Georgia
Date: August 15 1996
Time: late night
The main witness was sleeping with her 6-year old granddaughter on the other side of the bed. She heard her granddaughter coughing and noticed that the girl was experiencing a nosebleed. She cleaned her up and went back to sleep. 15 minutes later she looked over to the girl and saw a tall "angel like" entity standing over the girl on the other side of the bed. The entity was described as a tall female, with unusual blond curly hair and wearing a white robe. After about 30 seconds the entity disappeared as the witness watched. About 15 minutes later the entity returned and stood next to the girl. This time the entity had an Afghan type wrap spread between her outstretched hands, as she intended to wrap the girl up in it. The entity seemed to approach the little girl then suddenly vanished. During the encounter the witness felt that the entity meant no harm and was only trying to help her granddaughter. Unknown if related, but around the same time a mutilated hog was found hanging over a nearby road bridge.
Source: John C Thompson, ISUR
---
Date:  August 16 1996
Location:  Aberdeen Scotland
Time:   21:00
Summary:  We were walking through a park at night (we were young, and were away to go and drink some beers on the sly – this was BEFORE any of us had been drinking) It was just me and 8 of my friends, a few of us stopped to light up cigarettes and one of the other guys who was with us was just looking around I guess (it was a clear night) he said something like 'wow! look at the shooting stars!' the 'shooting stars' in question were two dots of light (a little more intense than stars, but not very bright) streaking across the sky, we watched them go across the sky thinking they were shooting stars, then they turned round, we watched them for about 10-20 minutes, without trying to sound cliched, it was beautiful, like they were playing tag, chasing each other across the sky (they stayed on one side of us, I think East (I can find out with a compass 🙂 and going at speeds/doing maneuvers you wouldn't believe. I've never seen anything like it, they were *definitely* not conventional aircraft, I'm talking about going one way at at least 10 times faster than the fastest jet I've ever seen, then in the blink of an eye it was going completely the opposite direction, at the same speed, with the other keeping close behind. I just wish I had a video camera with me that night. I know I've said a lot, but I really would rather not be contacted about this by phone, or mail, (with all the hype surrounding the MIB etc with genuine sightings) I just stumbled across this site and thought I'd share what I saw, it really is something I look up for every night (heh, I've seen a lot of shit in the sky since then, but these were the best, in case you're interested though, we get a lot of traffic out this way, like 40-50 travelling in straight lines across the sky (REALLY high up, binoculars don't magnify at all , and Pretty speedy too) which could be satellites, I haven't looked into these (but the volume of them suggests to me they aren't) I've also been privileged to see a, umm, oval red fiery thing is probably the best way I can describe it, about the size of (to my eye, I'm not sure of distance) a lamp-post head, and going about as fast as I see cars pass. Sorry this is all very vague, but I've seen a lot of this here and it's all very much 'oh, I see it now, what's your point?' to me now. Whatever, if you need to contact me, mail me at ufodude@jado.org, I'll get the mail and get back to you. Thanks, Anon. Duration: 20 min
Source:  National UFO Reporting Center
---
Location. Bandipur, Uttar Pradesh, India
Date: August 16 1996
Time: unknown
10-year old Sita Devi reportedly saw a bizarre werewolf like entity who ran across the grass on all four paws and grabbed her 14-year old brother. The creature then rose onto two legs becoming as tall as a man. It threw the young boy over its shoulders apparently killing him. The creature reportedly wore a black coat a helmet & a pair of goggles. In the same region since July 1 over 33 children have vanished without a trace. Local villagers blamed their disappearances on "white wolves" or werewolves.
Source: UFO News clipping Service
Date:  August 1996
Location:  
Time:  
Summary:  
Source:  
---
Date:  August 1996
Location:  
Time:  
Summary:  
Source:  
---
Location. Livigno Valtellina Italy
Date: August 17 1996
Time: afternoon
Three young shepherds were tending some sheep in the valley when they noticed a strange white humanoid figure approaching their position. The animals began to act nervous at the same time. The figure was similar to a man and floated silently against the wind. It appeared to be squat and nimble in movement at the same time. The terrified witnesses fled in a panic. Looking back they noticed that the strange white figure had vanished. Others in the area, including three tourists from Milan reported seeing a dark disc shaped object moving silently over the area. 
Source: CUN
---
Date:  August 1996
Location:  
Time:  
Summary:  
Source:  
---
HOAX
Date: August 17 1996
Location: METAN, SALTA, Argentina
Time:
Summary: DOWNED SCR + OIDS RECOVERED.   Cyber-hoax? 
Source: Argentine FAO UFO group (misquoted) has NO KNOWLEDGE of incident.
---
HOAX
Date: August 19 1996
Location:  BAIA DOMIZIA, CASERTA, ITALY
Time:
Summary:  RED UFO = Military BALLOON Crashed at sea. 
Source: CISU 
---
Date:  August 1996
Location:  
Time:  
Summary:  
Source:  
---
Location. West Manchester, Ohio
Date: August 20 1996
Time: 0215A
A teenager girl saw a circular metallic object hovering above a group of nearby power lines in her backyard. The object had orange, green, & reddish orange lights. A series of rectangular windows were around the middle portion of the object. One window in the center was apparently moved down by something or somebody inside the as the witness felt like she was being watched. The round bottom of the craft appeared to be gold in color. After viewing the object for about 5 to 10 minutes, it zig zagged and shot up into the sky.
Source: NUFORC
---
Date: August 21, 1997
Location: France
Time: 11:30
Summary: Large spiral pattern in sky. wind blew cloud moved pattern didn't 2 armed helicopters completely black arrived at area warning of with live guns any people in the area. age 13,39,36,6,9,8 of witnesses. Large black spiral shaped pattern/object/cloud. when the wind blew all surrounding cloud moved spiral shaped object didn't. object was black and large. cloudy warm day. lots of fields, grass areas near motorway and object. 2 large armed black unmarked helicopters cleared the surrounding area of people and animals with gun fire. the lost sight of object
Source: NUFORC
---
HOAX
Date: August 22, 1997
Location: MARINA di MASSA, ITALY
Time:
Summary: BOX-KITE set afire by tourists.   Hotel owner saw it all.
Source: CISU 
---
Date:  August 1996
Location:  
Time:  
Summary:  
Source:  
---
Location. Sao Roque de Fratura, Brazil
Date: August 23 1996
Time: unknown
A farmhand spotted a strange "monster" in a coffee field. It was described as a quadruped gray green creature, approximately 5 feet long, with a large head and what looked like armor protecting its foreleg, shoulders, and rear end. It resembled a scorpion lacking its pincers and a tail and had legs "like an ox." The creature fled back into the jungle when the witness threw rocks at it.
Source: CEPEX Study Group
---
Date:  August 1996
Location:  
Time:  
Summary:  
Source:  
---
Location. Carlisle, Ontario, Canada
Date: August 23 1996
Time: 0100A
The witness was in her cottage when she awoke to see a small greenish creature next to her with huge staring eyes. He asked her through telepathy why human's reason. She answered him back the same way, using telepathy and then fell back sleep. Witness has been involved in other incidents throughout her life.
Source: NUFORC
---
Date:  August 1996
Location:  
Time:  
Summary:  
Source:  
---
Location. Osborne, Kansas
Date: August 24 1996
Time: 0130A
The 17-year old witness was sleeping in the basement of his grandparent's home when some flashing lights awakened him. Terrified he was unable to move. As he woke up the blinking lights stopped, he kept his eyes opened for a few minutes and then the blinking lights started again. Every time the lights blinked he could see creatures around the bed looking at him, as the lights blinked faster and faster the creatures began to move toward him and one of them put its three fingered hand on his forehead while the others (there were four) started tugging at his covers. The creatures were gray colored with shiny silvery clothing and large heads, with really big black pearly eyes. One of the creatures touched his forehead and a paralyzing fear came over him. Two of the beings then grabbed his left leg and poked his calf on his left leg. They held a strange metallic object with buttons or switches on it, they jabbed his leg and pulled it out. When that was done one of them touched his forehead, looked at him and he perceived a mental message that said: "If you tell no one we will return to visit you." Then the blinking lights stopped and it became very dark. He then heard a loud humming noise that gradually diminished in volume. His grandmother reported hearing strange noises in the house.
Source: NUFORC
---
Date:  August 1996
Location:  
Time:  
Summary:  
Source:  
---
Location. Poudre Canyon, Colorado
Date: August 24 1996
Time: 0200A
While on a camping trip the witnesses spotted several lights flying over the area. Later more lights appeared overhead then they all heard a whooshing sound. The two men in the group were retrieving water when the lights appeared, as they returned to the camp the lights landed nearby, behind some trees. The smaller lights began "whirling" behind the trees. Soon two 3-foot tall beings approached the campsite, they approached and backed off several times. All through the night the beings kept walking back & forth from the lights to the campsite. A box-like structure was also seen above the nearby trees at one point. The beings and the lights finally departed at about 0600A.
Source: NUFORC
---
Date: August 25 1996
Location: Cajas National Park Ecuador
Time: 04:00
Summary: traveling by auto,11000 ft. in Andes Mts, slowly, large "silver" mass not far above road level flew across in front of us. We stopped and looked around but could see nothing in the air or down the Mts. I and my friend saw the object, I hold a BA and MA in History, and had been a teacher for 38 yrs. the other person is a Medical Doctor , surgeon for many years. I an American living in Florida and he ,Ecuadorian . We were traveling form Cuenca ,Ecuador , down out of the Andes Mts. to the coastal city of Guayaquil in the middle of the night. The doctors teenage son was sleeping in the back seat at the time and we tried to awaken him when we witnessed the even, but before we could get his attention the object had vanished, so as I recall the duration of our witnessing it was brief . My friend and I sat there for a few minutes rather shocked or in disbelief for a while and continued our trip. I didn't mention to him that I had seen similar things in the Rocky Mts. of the USA some years before.
Source: NUFORC
---
Date:  August 27 1996
Location:  Piracicaba, Brazil
Time:  2040
Summary:  Joao Galvao Coelho and his wife Ivanete were returning home in a small motorbike when they spotted a disc shaped object with rotating multicolored lights around its edge. They followed the object's path as it flew at a low altitude; it suddenly curved and released a smaller object that landed on the avenue of Brasilia. They saw a ramp come out of the object and a bright light from inside that illuminated its surroundings. They were both surprised to see three very short humanoids, only about 50cm in height walk down the ramp. These had large heads and were carrying something resembling pens that emitted bright beams of red light. Later on that night other witnesses saw an object with what appeared to be several "stakes" underneath it and stuck on the ground. Several holes forming a triangle were found on the ground.
Source:  UFO Genesis
---
Date:  August 1996
Location:  
Time:  
Summary:  
Source:  
Related articles