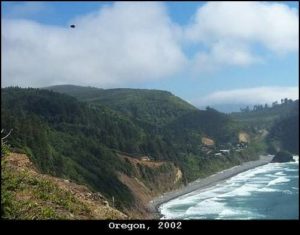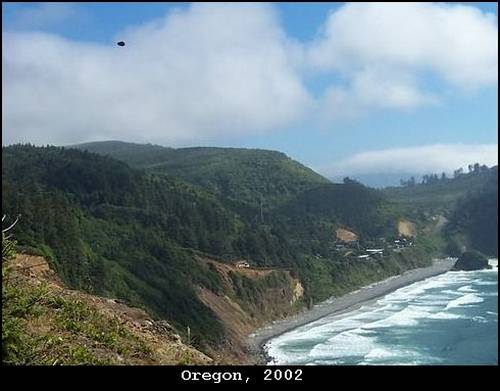 (Last Updated On: July 29, 2016)
Date: February 2002
Location:  Near Palmyra, Wisconsin
Time:  0200A
Summary:  Two men reported seeing a creature that resembled a bipedal "gigantic wolf" walking down a road west of the city. They said the creature was at least 7 ft tall with a wolf-like head.
Source:  Linda Godfrey
---
Date: February 2002
Location:  West Garo Hills, Meghalaya, India
Time:  afternoon
Summary:  Nebilson Sangma reported encountering a scary furry creature on a hunting trip in the jungles. He reportedly took a video of the creature's nesting place. According to Sangma, the creature walked erect like a human, had built a house like nesting place, and would emerge from it frequently to feast on a banana grove. Sangma and his brother observed the gigantic creature for three consecutive days from afar. Officials and villagers have been hunting for the creature in the forest but it seems to have disappeared as furtively as it appeared.
Source:  UFO Roundup Vol. 7 # 13
---
Date: February 2002
Location:  Near Dover, England
Time:  afternoon
Summary:  The witness had been jogging along a low path by the beach when she noticed a tall, well built being in a black skin tight suit, that stood watching her from nearby. He wore a black helmet wit a brown visor pulled down. At first she thought it was a biker but as she approached the figure, it suddenly disappeared in plain sight. As she continued to run she noticed a black craft jutting out of the sand, it was small and oval shaped, matt and ribbed it also disappeared in plain sight.
Source:  I was abducted.com
---
Date: February 2002
Location:  
Time:  
Summary:  
Source:  
Location. Rosario de la Frontera, Salta, Argentina
Date: February 2002
Time: night
A strange creature called by locals "El Pestizo" has attacked several lone pedestrians in the middle of the night. It is described as a dark man shaped shadowy being. A boy riding his bicycle on the way to visit some friends was toppled from his bicycle and found a black shadowy figure facing him. The young man managed to upholster his shotgun and fire two shots. But, when he saw that they had no effect, he promptly drew his knife and stabbed the figure without any apparent harm. Frightened the youth tried to escape but the creature knocked him down without saying a word and began dragging him by the hair to the side of the road. At this point the young man began to scream. A local man, who rushed to provide assistance, only to find a black shadow dragging the boy by the hair, heard his cries. The fearful shape disappeared without a trace after it became aware of the other man's presence. Six other locals have reported being attacked by a similar being and received wounds.
Source: UFO Roundup Vol. 7 # 9
---
Date: February 2002
Location:  
Time:  
Summary:  
Source:  
Location. Not given
Date: February 2002
Time: early morning
The witness was alone at home and was preparing his breakfast when suddenly he heard a window break; he went to see what had happened. Grabbing a golf club he peeked inside the room where the window broke. He was stunned to see a strange creature climbing on his bed. It appeared to be hurt, because it seemed that it could not move well. Gripping the golf club he went a step nearer and the creature hissed horribly. It shrieked in an unworldly manner. Terrified the witness did not move. The creature was small, about the size of a large rabbit, and it was dark in color and had reddish eyes. It had wings and a spine of quills on its back, and had a semi reptilian face. It appeared to have hair and small legs. The witness raised the golf club and the creature hissed again showing its large yellowish teeth, which appeared to be sharp, like those of a crocodile. It suddenly hopped out of the window and rapidly hopped across the street into the oak trees.
Source: Paranormal About.com, June archive
---
Date: February 2002
Location:  
Time:  
Summary:  
Source:  
Location. Vigevano, Italy
Date: February 2002
Time: 0100A
In the outskirts of this city a witness observed from his vehicle a luminous humanoid entity walking along a roadway. It scurried away into the darkness when approached.
No other information.
Source: CISU, Italy
---
Date: February 2002
Location:  
Time:  
Summary:  
Source:  
Location. Corguinho, Mato Grosso do Sul, Brazil
Date: February 5 2002
Time: night
During a localized UFO flap several witnesses reported seeing a strange creature described as about 1.3 meters in height, having two legs, with a physique like a human but who moved with a strange fluctuating motion. The creature was seen five times by twenty people in the rural zone around Corguinho. In Rochedo, 6 miles south of Corguinho five Cebu cattle were found dead with a single incision on the side of the throat. The bodies had been drained of blood. (Is there a connection?).
Source: UFO Roundup Vol. 7 # 9
---
Date: February 2002
Location:  
Time:  
Summary:  
Source:  
Location. Mount Podbrdo, Bosnia Hercegovina
Date: February 11 2002
Time: morning
Contactee and stigmatic Giorgio Bongiovanni was visiting the shrine on top of the mountain and was praying silently to the Virgin when, to his astonishment, a glowing luminous female figure appeared and touched his forehead with her fingertips. His stigmata scar vanished instantly. The female figure told him to return to Italy and make known what had happened.
Source: UFO Roundup Vol. 7 # 14
---
Date: February 2002
Location:  
Time:  
Summary:  
Source:  
Location. Payogasta, Argentina
Date: February 11 2002
Time: evening
73-year-old Maria Rufina Cayo, a local shepherd was walking back home with her dogs and the cattle. Suddenly at one point, something spooked the animals, and these began to stampede. Looking around she spotted a bizarre creature standing about 12 meters away. She described it as a humanoid, half animal, half human, about 1.70m in height, with bright red eyes, sharp protruding fangs, and hands and feet that ended in sharp claws. The creature looked at the witness three times then it scrambled away using quick jumping motions with is powerfully built hind legs, she also noticed large pointy ears. The top part of its body seems to have been covered in a shiny white blanket. It somehow resembled a centaur walking on two claw-like feet. Alerted by the shouts of Maria, two men, Santos Jaimes, and Ruben Colque ran out to investigate with their dogs. Suddenly the dogs stopped and began making pitiful howling noises, they refused to move any further. The men heard noises behind some nearby bushes and went to investigate and spotted a bizarre creature that stood staring at them with huge reddish eyes. It then moved quickly away in the direction of Cerro Negro and disappeared from sight. The witnesses noticed very sharp claws on the creature's feet with a very sharp claw that appeared to be pointed backwards. Strange footprints were found the next day.
Source: El Tribuno, Salta Argentina March 27 2002 Also Patricio Parente, Gaceta Ovni
---
Date: February 20 2002
Location:  Khanpur, Ahmedabad, India
Time:  after midnight
Summary:  Several local residents reportedly have encountered a person, dressed in black and wearing a mask. Dubbed the "Monkeyman" whom they described as between 25 and 20 years of age, dark skinned and having curly hair can reportedly be seen hopping from roof to roof and also on to trees. Two local youths chased it and the figure reportedly disappeared in plain sight. The two youths have been behaving abnormally since then. The stranger was also chased along the riverbed near the Cama Hotel and it also suddenly disappeared. Others have heard the stranger running on the rooftops. Abdul Hamid another youngster of the local slums described the figure as a tall lean man that carries a sharp weapon. "I saw him from the back. He had a sword in his hand and when I raised the alarm, he jumped to another roof and then on to a tree." Police have searched for the stranger but nothing has been found.
Source:  Fortean Times, India Express
---
Date: February 23 2002
Location:  Prague, Czech Republic
Time:  night
Summary:  Blanka Slemendova was in her apartment when she saw a "ship" hovering over some nearby woods. It was shining red, white and yellow lights. She then heard telepathic communication coming from the object telling her to go and meet them at an unspecified location. Looking over to her bedroom wall she saw what appeared to be a projection of human like faces looking at her. Later that night she saw luminous figures in her room and a floating red light also in her room. The next night she saw what appeared to be 2 gray suns and around them a golden lights with numerous groups of shiny human-like figures floating about. She interpreted these as being angels.
Source:  Direct from witness (Slemendova)
---
Date: February 2002
Location:  
Time:  
Summary:  
Source:  
Related articles