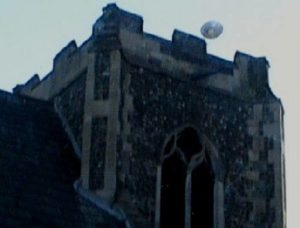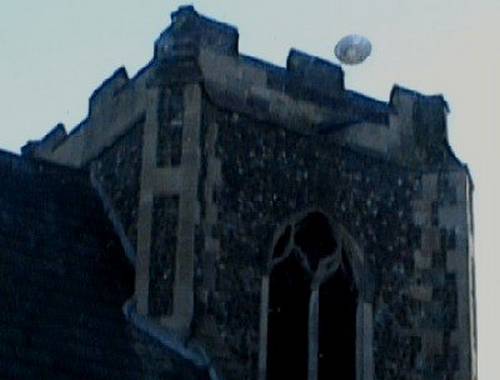 (Last Updated On: July 29, 2016)
Date: early June 2002
Location:  General Acha, La Pampa, Argentina
Time:  various
Summary:  A resident of the Oeste neighborhood informed newspaper sources that a short green-colored dwarf like entity has appeared twice on her property: once in the morning and once in the afternoon. When her husband ran out responding to her screams, the mysterious entity vanished by rapidly climbing up a tree. All versions agree in that the entity is short in stature. Another resident added that it moved so quickly that it was hard to describe it. In the same area mysterious cattle mutilations have also been reported.
Source:  Loren Coleman in UFO Updates
---
Date: June 2002
Location:  Ojo De Agua, Argentina
Time:  afternoon
Summary:  Several passengers onboard two farm micro buses reported seeing a very tall dark man like figure that appeared to be wearing a tight fitting diver's outfit standing on a nearby field. Nearby numerous mysterious animal mutilations have been reported. The figure was silent and was quickly lost from sight as the buses moved away.
Source:  Fabio Picasso
---
Date: June 2002
Location:  
Time:  
Summary:  
Source:  
Location. Near Tampa, Florida
Date: June 2002
Time: night
A man and three of his friends reported encountering two bizarre chupacabra type creatures one stood about 3-4 ft tall, the other looked to be about 6 ft tall. Both had large glowing red eyes and spikes starting from the head to the back. They scurried away into a wooded area. (They were to have further encounters in August).
Source: Art Bell.com
---
Date: June 2002
Location:  
Time:  
Summary:  
Source:  
Location. Antalya, Turkey
Date: June 5 2002
Time: afternoon
Approximately 45 witnesses claimed they saw an UFO in the Santral district landing on the backyard of the Fatma Primary School. Several students including Murat Esici age 11 saw an alien emitting red rays from his eyes come out of the object. His hands and feet were metallic. He had a very big head and was about 1.80 meters in height. Esici temporarily lost her voice immediately after the sighting. Students Zeynep Cpnar and Nalan Donmez also claimed they san an unusual craft and an alien beside it. "His eyes and hands were red and a red light was emitting from his eyes." The children were overcome with shock after the incident.
Source: Sirius UFO Space Sciences Research Center Intl
---
Date: June 8 2002
Location: Polonnaruwa, Sri Lanka
Time: 2200
Summary: Approximately 50 to 70 eyewitnesses saw a UFO flying at about 100 meters above ground level. The object was silent and briefly landed emitting a bright flash like light. When it was close to the ground the object emitted a buzzing sound. Three other witnesses saw three 2 ft tall creatures than when approached ran into the jungle and disappeared.
Source: NUFORC and News Sources
---
Date: June 8 2002
Location: Adelaide South Australia
Time: 23:00
Summary: I AM 28 YRS OLD COMPLETED YR 10 IN SECONDARY SCHOOL,I AM EMPLOYED AS A BUILDERS LABOURER.I WAS AGED 26 WHEN THE EVENT OCCURRED.I AT THE TIME WAS HOUSED IN A HOSTEL IN THE WESTERN SUBURB OF HINDMARSH, ADELAIDE SOUTH AUSTRALIA.I CONSIDER MYSELF AS A RELIABLE PERSON WHEN IT COMES TO INFORMATION AROUND TRUTH AND HATE TIMEWASTERS OTHERWISE I HAVE BETTER THINGS TO DO WITH MY TIME(VICE/VERSA).MY CHILDHOOD WAS SURROUNDED WITH THE INTEREST IN AVIATION GROWING UP SPENDING MY DAYS AT AIRFIELDS AND AIRSHOWS(RAAF) AROUND THE AREA.I EXPERIENCED ALL ASPECTS OF GLIDING WITH MY FATHER AND TOOK AN INTEREST IN JOINING THE AIRFORCE AS A PILOT (I DID NOT BUT MY BROTHER DID) NEVERTHELESS I STILL AM A FLYING BUFF,AND CONSIDER MY AVIATION KNOWLEDGE TO BE UP TO DATE AND WELL TRAINED.THE NIGHT THE EVENT OCCURED MOST PEOPLE IN THE LODGE(OF 40 PEOPLE)WERE ASLEEP.MYSELF AND ONE OTHER WERE WATCHING T.V ALONE IN THE MAIN LOUNGE FOR TENNANTS AND NOTICED THE OLDER MORE REPUTABLE CARETAKER WALKED OUTSIDE FOR A CIGGARETTE AFTER HIS EVENING DUTIES.THIS WAS ABOUT 11PM BY OUR TIME.WE WERE IN THE MIDST OF A COLD WINTER.ALL OF THE SUDDEN HE CAME IN (SCARED AND EXCITED)SAYING IN AN IMPATIENT TONE"IT MUST BE ARMEGEDDON OR SOMETHING QUICK COME,LOOK"THEN HE HURRIEDLY USHERED US BOTH OUTSIDE,ON STEPPING OUTSIDE INTO THE DENSE COLD NIGHT AIR ONE COULD SEE THE SKY WAS VOID OF ANY CLOUD COVER AND CITY POLLUTION WAS VERY MINIMAL THE STARS WERE BRILLIANT AGAINST THE SKY BUT IT WAS HARD NOT TO NOTICE THE SIX ROUND ORANGE GLOWING BALLS IN THE NORTH EASTERN SKY TRAVELLING IN A SOUTH WESTERLY DIRECTION(FROM THE ADELAIDE HILLS TOWARDS THE OCEAN)TO THE EYE THEY WERE ABOUT 900 FEET ABOVE GROUND LEVEL CRUISING AT ABOUT 170 KNOTS THEY WERE FLYING IN FORMATION WITH ONE IN THE LEAD AND THE REST IN A TIGHT ZIG-ZAG FORMATION BEHIND THAT ONE.IT WAS MORE THAN ONE ANOMOLY AS YOU COULD SEE THE STARS BETWEEN THE DISTANCE OF THE CRAFT I WAS DRAWING OFF OF MY FLIGHT KNOWLEDGE LISTENING FOR ENGINE SOUNDS (NONE)O.K I THOUGHT PORT AND STARBOARD STROBE LIGHTS (NONE).WELL WE WERE USED TO AIR TRAFFIC IN THE VICINTY AS MANY AIRBUSES CAME IN TO LAND AT ADELAIDE INTERNATIONAL AIRPORT AND WE WERE OFTEN UNDERNEATH THESE CRAFT AS THEY DID THEIR FINAL APPROACH IN TO LAND(QUITE SOME NOISE WETHER YOU WERE IN OR OUTDOORS)BUT THESE CRAFT DID NOT DESCEND ALTITUDE,NOR DID THEY HAVE ANY LANDING LIGHTS THAT ARE QUITE VISIBLE AMOMGST ALL THE OTHER INDICATION DEVICES AND SHOULD HAVE WELL AND TRULY BEEN ON AS THE STRIP WAS ONLY TWO SUBURBS OVER, ALSO THES OBJECTS WERE SLIGHTLY SMALLER (ABOUT 1/3 THE SIZE OF A JUMBO) AND ONLY DEFENSE CRAFT I KNOW OF LAND IN FORMATION THAT CLOSE TOGETHER IF THAT.BUT AGAIN THE AIRFORCE BASE EDINBURGH WAS ON THE OUT! SKIRTS OF THE CITY AND THEIR MAINLY FLYING -10 P3Cs ORIONS AND OCCASIONALY C-130 HERCULES OUT OF THERE ,PERHAPS FIGHTER JETS LIKE THE F/A 18 HORNETS AND F 111s WOULD COME IN FOR AIRSHOWS AND MAJOR ADELAIDE EVENTS.WHICH THERE WERE NONE AT THE TIME.THESE OBJECTS ALTHOUGH THEIR FORMATION WAS LIKE A STRAIGHT ZIG-ZAG PATTERN WERE MOVING FORWARD BUT IN A DIAGONALLY ACROSS MOTION ALSO WE NOTICED AS WE TRIED TO TALK AMONGST OURSELVES RATOINALISING WITH THE EVENT AT HAND THAT IN SEQUENTIAL ORDER BEGINING WITH THE LEAD CRAFT THE GLOWING ORANGE(AMBER) LIGHT GREW THEN RETURNED TO SIZE THEN THE SECOND CRAFT WOULD DO IT AND SO ON (ALMOST LIKE THROBBING OR PULSING)THESE CRAFT CONTINUED AT THAT HEIGHT AND SPEED INSTEAD OF DECSENDING DOWN TO LAND KEPT GOING UNTIL OUT OVER THE OCEAN AND ASCENDED RAPIDLY OUT OF SIGHT LEAVING THREE MEN IN AWE.NOW A THOUGHT ENTERED MY HEAD HOW COULD THESE CRAFT FLY DIRECTLY OVER INTERNATIONAL LANDING SPACE NOT LAND AND AT THAT ALTITUDE AND BE WITHIN ANY AVIATION SAFETY STANDARD WHERE CIVIL AIRBUSES ARE CONCERNED ,WHY DIDN'T THEY LAND WHEN ENCROACHING THAT AIR SPACE AS THAT'S WHAT THAT FINAL APPROACH WAS USED FOR (LANDING)MORE SO, WHERE WAS ANY STROBE LIGHTS TO ALERT ANY OTHER AIRCRAFT IN THAT AREA TO THEIR PRESENCE(AS IT WAS IN THE VICINITY OF THE AIRPORT)THERE WAS NO SOUND WHICH IS ALWAYS IMMINENT FROM ANY SINGLE CRAFT GOING OVER AT THAT OR GREATER HEIGHTS TO US AND YET 6 CRAFT AND NOT ONE SOUND.WE DISCUSSED THAT THEY MAY HAVE BEEN HOT AIR BALLOONS BUT HOT AIR BALLOONS KEEPING PERFECT DISTANCE APART A CONSTANT BRIGHT FLAME NO IGNITING NOISE COMMON WITH BALLOONS WHEN THEY GIVE IT A BLAST,(WE THOUGHT TO DO WITH THE PULSING EFFECT)AT 11PM ON A VERY COLD WINTERS NIGHT(WHOS THAT BRAVE TO BE UP THERE IN THOSE ELEMENTS) AND THESE CRAFT WERE HEADING OUT SOUTH WEST TO OVER THE OCEAN BUT ALL THE SEA BREEZE WAS COMING IN OF THE OCEAN NORTH EASTERLY OVER THE CITY,AND THE FACT THAT THEY WERE STILL OVER AIRBUS LANES(HOT AIR BALLOONS WOULD MORE LIKELY LAND AT PARAFIELD AIRPORT MORE NORTH OF OUR POSITION! THATS USED FOR MORE LIGHT AIRCRAFT USE)THERE WAS NO NEWS AROUND THE TIME OF THIS SIGHTING TO INDICATE ANY SHOWS OR EVENTS IN ADELAIDE THAT ARE WELL PUBLICISED ALL THE TIME (SUCH AS THE PRESENCE OF BALLOONS OR FIGHTER CRAFT)HOT AIR BALLOONS FABRIC(NORMALLY PEARSHAPED) LIGHT UP LIKE CHINESE LANTERNS AT NIGHT THESE DID NOT LOOK THAT WAY AT ALL AS I HAVE WITNESSED BALLOONS FIRING UP AT NIGHT SO ALL IN ALL THREE GROWN RATIONAL ADULTS COULDN'T IDENTIFY THESE CRAFT WITH ALL OUR KNOWLEDGE PUT TOGETHER .I DID CALL THE AIRPORT TOWER FROM A TELEPHONE BOX AND SUBLTY ENQUIRED WETHER ANY CRAFT HAD BEEN IN THE AREA WITHOUT TELLING THEM WHAT I'D SEEN AND THEY CONFIRMED THERE WAS NO AIR TRAFFIC IN THE AREA AROUND THEN CIVIL OR DEFENSE,AND THIS WAS PROMPTLY AFTER THE SIGHTING,MAKES ME WONDER WHY THESE CRAFT WERE SO OBVIOUS YET SO UNKNOWN,I AM GOING TO INVEST IN A DECENT VIDEO CAMERA IN THE CASE OF ANY FUTURE EVENTS THAT MAY ARISE…
Source: NUFORC
---
Date: June 2002
Location:  
Time:  
Summary:  
Source:  
Location. Polonnaruwa, Sir Lanka
Date: June 9 2002
Time: 2012
Two witnesses went to a bath on a nearby river when they heard a loud thundering sound and a UFO appeared. The craft landed nearby and two, 2 ft tall "aliens" emerged from the object. One of the humanoids flung a small fluorescent fireball like object that flew over a house and vanished. Soon the craft and humanoids disappeared.
Source: NUFORC & News Reports
---
Date: June 2002
Location:  
Time:  
Summary:  
Source:  
Location. Trincomalee, Sri Lanka
Date: June 10 2002
Time: 1900
Witnesses saw a mysterious light in the sky and others saw a large disc shaped object land nearby. Three humanoids only about 2 ft tall emerged from the craft and disappeared into the forest when approached. The object also left.
Source: NUFORC and News Reports
---
Date: June 2002
Location:  
Time:  
Summary:  
Source:  
Location. Chantilly, Virginia
Date: June 10 2002
Time: night
The witness was awakened during the night with a sense of some presence in the room. Looking toward the door, he saw, fading quickly, something, which almost had the appearance of a hologram. Next, shadows appeared outside the windows in an erratic shape. At first he thought the shadows to be from trees moving in a strong wind. The appearance was of a storm blowing the limbs to create these shadows outside the window. However, there was no storm. He looked at the adjacent window on the side of the house facing opposite and there was no wind at all. In fact there was no trees positioned in such a way to cast a shadow. He opened the blinds to see what might be causing the shadows. He then saw what seemed to be a hologram with the shape of two small eyes moving erratically outside the window. Frightened he closed the blinds. Two weeks later he was awakened by a humming sound and again saw the erratic shadows outside the window. He watched the shadows for 10-15 minutes and then called the police. The police found no signs of any intrusion in the yard. When the police left the witness walked toward the door facing the back porch and saw a large burst of bluish white light. It looked unnatural, almost like a laser. He has not seen the "shadows" again.
Source: NUFORC
---
Date: June 2002
Location:  
Time:  
Summary:  
Source:  
Location. Ataliva Roca, La Pampa, Argentina
Date: June 11 2002
Time: 1930
A worker at a local drainage project was sitting and guarding some machinery when he noticed a short greenish colored humanoid figure that was approaching his location from a nearby field. The witness became concerned and drove away from the area in the construction equipment and did not see the creature depart.
Source: Fabio Picasso
---
Date: June 2002
Location:  
Time:  
Summary:  
Source:  
Location. Eduardo Castex, La Pampa Argentina
Date: June 12 2002
Time: afternoon
Two girls of a local school encountered a short greenish humanoid figure in the playing yard. The figure was standing up and appeared to be raising its arms up to the sky. Terrified the two girls retreated into the school and watched the figure scurry away into some nearby woods. Around the same time a local farmer found a strangely mutilated hog in his farm.
Source: Fabio Picasso
---
Date: June 2002
Location:  
Time:  
Summary:  
Source:  
Location. Chasico, Bahia Blanca, Argentina
Date: June 12 2002
Time: afternoon
Hugo Deluca and several other workers were parked in a bus in an isolated area when they spotted about 20 meters away a short, 1.20 meters tall, bipedal figure completely covered in gray hair. It walked upright like a man and then scurried away into some woods vanishing from sight. The area had been hit with animal mutilations around the same time.
Source: Fabio Picasso
---
Date: June 2002
Location:  
Time:  
Summary:  
Source:  
Location. Castex, La Pampa, Argentina
Date: June 13 2002
Time: night
A 70-year old man had gone to his driveway to check on a flat tire in his car when a short light green colored humanoid suddenly appeared next to him. It had large round ears, and two reddish luminous eyes. Its body was thin and almost triangular in shape. The witness attempted to yell out but was suddenly unable to speak and at the same time strange warmth invaded his body. Several seconds later the humanoid vanished and the witness returned to normal. He reported the incident to the police.
Source: Fabio Picasso
---
Date: June 2002
Location:  
Time:  
Summary:  
Source:  
Location. La Laguna, La Pampa, Argentina
Date: June 14 2002
Time: afternoon
Several youngster had gone into the fields in order to obtain some firewood when they saw sitting on a clearing in the woods two human like figures, all dressed in black. They sat facing each other, one looking towards the east the other towards the west, unmoving. Unnerved by the sight the juveniles ran from the area. The next day the father of one of the boys found two dead cows at the site, but could find no trace of the strange pair. Days later a sheep and a horse were found dead and strangely mutilated in the nearby location of El Cardonal.
Source: Gloria Raquel Coluchi, El Dragon Invisible
---
Date: June 2002
Location:  
Time:  
Summary:  
Source:  
Location. De Kalb, Illinois
Date: June 15 2002
Time: 0030A
The witness was sitting in his family room watching TV when he noticed a bright flash of light outside the window. He saw the flash several times and decided to check his backyard there he saw a circular light moving around in circles. The light began to get closer; scared he ran inside his home and called a friend on the phone. He then quickly ran outside and saw the circle getting closer, he noticed that it had a purplish color to it and it began to descend towards the ground. He became nauseous and dizzy and collapsed on to the ground. He tried to crawl to the house but was unable to move. He turned his head and saw the purplish object on the ground and what appeared to be a door opening up. He then heard a squeaking noise and saw a tall and a short figure standing by a door of the object. The two figures started to move towards him, walking in a strange bopping fashion. They were of a dark complexion with a bumpy texture, other than that they resembled normal human beings. The shorter figure approached and picked up the witness' camera and stared at it. He then looked at the taller figure and handed it to him. The taller of the two looked at the camera and then at the witness. The witness then heard loud unpleasant shrieks coming from the taller figure, which then gave the camera back to the shorter figure, which covered the camera with his hand, seconds later a light began to emerge from their hands. Then they stopped, threw the camera aside and began to walk towards the witness. They reached his side and started to examine his body. A dog began to bark from inside the house and the shorter figure put out his hand and the dog stopped barking. At this point the witness began to vomit. After about a minute he began to relax and to breathe better. When he turned his head he realized that the two figures and the purple spherical object were now gone. The next day he had a very severe headache.
Source: Mystical Universe
---
Date: June 2002
Location:  
Time:  
Summary:  
Source:  
Location. San Juan, Argentina
Date: June 20 2002
Time: evening
At a location where the body of a strangely mutilated carcass of a cow was found two witnesses reported seeing a small creature with large glowing slanted eyes and about one meter in height. Later in the same area, members of the Gimenez family after investigating noises and a strong odor coming from a wooded area found a mutilated cow and also watched a short humanoid with glowing eyes scurrying away into the woods.
Source: Fabio Picasso
---
Date: June 2002
Location:  
Time:  
Summary:  
Source:  
Location. Manuel Rodriguez, Calama, Chile
Date: June 22 2002
Time: after midnight
A bizarre creature was spotted at a local housing complex on San Antonio Street. Witnesses reported that it resembled an ape and it jumped all over the roof. It passed right in front of the witness, Maria Gavia's window and then it came back making all manner of noise. The creature was able to make very long jumps, unlike any a human could. It jumped and landed on the neighbor's roof and then it left the area. Neighborhood dogs acted scared and began howling. Others described the creature as about 1.5 meters tall, stocky in build with bright red eyes. It made a lot of noise. Others reportedly chased the creature.
Source: Jaime Ferrer, Calama UFO Center, quoting El Mercurio de Calama
---
Date: June 2002
Location:  
Time:  
Summary:  
Source:  
Location. Agencia Realico, La Pampa, Argentina
Date: June 23 2002
Time: late night
Several hunters returning to a local ranch spotted about 50 meters away two large glowing reddish eyes staring at them. They turned off their flashlight and approached closer on foot, about 30 meters away they again saw the reddish eyes on a dark creature that appeared to be standing on top of an apparently dead animal. One of the hunters shone its flashlight on the figure again and saw a figure about 40 cm in height that quickly ran from the area at very high speed. The creature disappeared into the brush. At the scene, a dead and mutilated young heifer. Other mutilations were reported in the area.
Source: Fabio Picasso
---
Date: June 2002
Location:  
Time:  
Summary:  
Source:  
Location. Rancul, La Pampa, Argentina
Date: June 25 2002
Time: 2020
Two young men, Nestor Pinto and Daniel Gatica were walking on a field when they encountered a short man-like figure with huge pointy ears and long dangling arms standing near some brush. The figure scurried into the brush and disappeared and at the same time the two witnesses ran away from the area and did not see the strange dwarf again.
Source: Fabio Picasso
---
Date: June 2002
Location:  
Time:  
Summary:  
Source:  
Location. Bavaria, Germany (exact location not given)
Date: June 25 2002
Time: night
The witness had stayed up late watching the soccer game as was in his bedroom when suddenly there was a coldness around him that made him shiver. He noticed that his audio capabilities were somehow enhanced and he was able to hear sounds that previously he was unable to hear. He then heard a noise outside his door and went out to investigate. The noise became louder as he approached the door. He then heard footsteps and opened the door. A very small man with a somewhat deformed body that was smiling at him confronted the witness. He looked straight ahead and then stared at the witness. His next memory was of waking up in his bed in the morning.
Source: Unsolved Mysteries.com
---
Date: June 2002
Location:  
Time:  
Summary:  
Source:  
Location. Tunkhannock, Wyoming County, Pennsylvania
Date: June 26 2002
Time: 2105
The primary witness had stepped out on his back porch when his attention was drawn to two huge black "birds" which were approaching from the north. His first impression was they were Herons, but soon realized that the color was wrong, and "they were huge, much larger than any bird I have ever seen." The two huge birds landed at the top of a very tall coniferous tree. The witness stated that the wingspan appeared to be wider than the branches, jest below where they had landed. The body size was estimated to be about six feet from head to tail. The oddest feature was the shape of the wings, which according to the witness appeared to be bat-like. The tree where the "birds" landed seemed as though it would break from their weight. The witness yelled for others in the house to come outside to look. Another family member was able to see the huge black birds as they passed overhead, and headed for some woods. After checking the size of the branches where the birds had landed, the witness estimated that the wingspan would have been close to 12 feet or somewhat larger.
Source: Stan Gordon
---
Date: June 26 2002
Location: Marldon Hill, Paignton, England
Time: 2357
Summary: A couple were walking near a local historic monument (a windmill) and they drew closer to monument they heard a low whirling noise. The noise progressed to a high-pitched whining, almost out of hearing range. Then they saw a mysterious glow coming from the dark side of the windmill, and then to their astonishment they saw 5 or 6 shadow like figures standing in front of the windmill. Startled the two began to run back towards the main road. The woman looked back and saw the figures become engulfed by a bright light and disappear, and then everything became quiet.
Source:  UFO Sightings UK
---
Date: June 2002
Location:  
Time:  
Summary:  
Source:  
Related articles