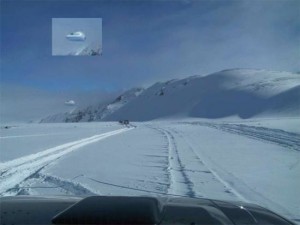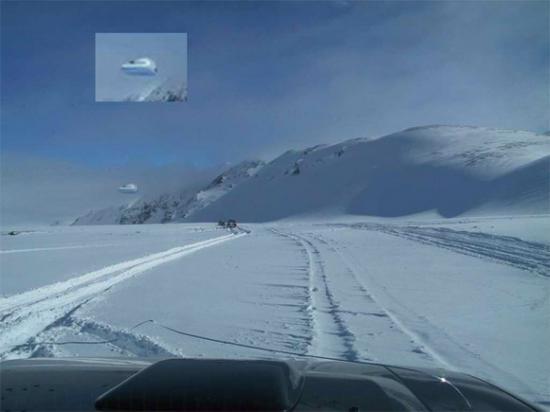 (Last Updated On: April 10, 2016)
Date: July 2003
Location:  Brooklyn Center, Minneapolis, Minnesota
Time: evening
Summary: Kim Courteau and her sister were attending a monthly MUFON meeting. At the meeting they noticed a woman there whom Kim (a regular attendee) had not seen before. She was different. Her features were severe and noticeably pronounced, especially from a side view of her face. They could not help but notice that her face was large in size and elongated slightly with a rounded head and ending in a very pointy chin. Another striking feature of her appearance was her oversized sunglasses, which she kept on during the entire meeting, even when the room was darkened to watch a video, the dark sunglasses never came off. They took half of her face. Kim and her sister kept stealing glances at her whenever they felt she was not looking, but somehow the woman would always be looking at them before they would even think of looking in her direction. She said nothing the entire meeting. Her hair was big and feathered. Her lips were quite thin. She seemed to be much more interested in scanning the room and the other attendees than anything else. She gave the witnesses the creeps. After the meeting was over the witnesses lose track of the stranger and asked the other participants, but incredibly no one else had noticed the peculiar woman.
Source:Direct from Kim Courteau 
---
Date: July 2003
Location: Iboi, Kedah, Malaysia
Time: daytime
Summary: 41-year old Sidik Ismail reported encountering a strange creature in the area of another similar encounter. He first heard a sound like someone yelling at him, and then he saw two small creatures. However, suddenly both of them vanished in front of him. He described the creatures as about the height of a 4-5 year old boy, completely naked, bald headed and huge eyes.
Source: Ahmad Jamaluddin, Malaysia
---
Date: July 2003
Location: Garfield Heights, Ohio
Time: 0630A
Summary: Dominic D'Amico was walking his dog when the animal started barking at something, at first the witness thought it was a pine-tree a few yards away from him. So he kept walking with his dog and then he saw his head quickly move to look towards the side of the house. When the D'Amico followed the dog's gaze he saw a very bizarre creature. He described it as a large, black creature standing about 6 ft tall, and it looked like it had ears like a rabbit. The weirdest part was that all he could see was a black silhouette, and the creature seemed to be looking from around the side of the house. He could see no eyes, mouth or any other features. Scared the witness immediately walked back into the house. Once inside, the dog hid under one of the bar stools, apparently terrified.
Source:  It happened to Me, August 2003
---
Date: July  2003
Location:  
Time:  
Summary:  
Source:  
Location. San Clemente, California
Date: July 2003
Time: night
The witness was sleeping outside in a field when suddenly he saw a mere 4-6 ft away from him, under the branches of a tree, a non-human figure, about 3 ft tall with a large "classic" looking shaped alien head and a very small, rather thin body standing upright, facing him. The witness could not make out any features, but the being looked like it was made out of shadow. Accidentally in his fear and shock the witness crunched some leaves of twigs and made a loud sound that seemed to jolt the being, for it literally jumped back in shock. The witness watched for about 3 minutes as the humanoid made a quick, shaking rhythm with its left arm, before vanishing instantly leaving the witness in an astonished state. The witness has been possibly involved in other encounters since then.
Source: Alien Abduction Discussion Group Messages
---
Date: July 2003
Location: Nevado de Cachi, Salta, Argentina
Time: night
Summary: Two tourists were stargazing in the area when they noticed two extraordinary light sources descending over the mountain, the two lights became larger and emitted bright flashes of blue, red and white beams of light. Moments later they noticed on a nearby mountain ridge about 200 meters away, two tall humanoid figures wearing tight-fitting luminous outfits walking in the direction towards the summit. Concerned for their safety both witnesses left the area.
Source: Raul Oscar Chaves, Ciufos Argentina
---
Date: July  2003
Location:  
Time:  
Summary:  
Source:  
---
Date: July 6 2003
Location: Airdrie Canada, AB
Time: 23:00 
Summary: A gentleman called on to file a report. He first told me he lives in the next town north of Airdrie, Alberta. Back in the year 2000 he was living in Calgary, Alberta and they had just purchased the home north of Airdrie. The fellow works evenings, so one night when he finished off his shift at work, he asked a good friend if he wanted to take a drive and have a look at his new home he had purchased. He told me it was a beautiful evening and they decided to take the trip to look at the new home. They headed out, both men discussing the distance they would be traveling from Calgary to the new home. The driver thought they would be traveling some 40 kilometers, but his friend thought it would be a little further then that. The driver hit the button on the odometer which set it at zero kilometers. This way they would know just how far they were about to travel one way. The two men arrived safely at their destination and had a look around and took some time talking etc… It was starting to get later into the evening so they thought it best to get back on the road heading towards home. The passenger in the vehicle mentioned to the driver that he had in-laws living in Airdrie and would it be ok if they swung by to show the driver their home. As they drove along the highway outside of Airdrie the driver noticed some very bright lights coming up from behind them. The lights were very bright, has the passenger had turned around to look he commented on the brightness and how fast the lights were approaching them. Both men thinking this was a vehicle never gave it a lot of thought, other than these lights which were almost blinding to the driver. Now here is where the story takes a strange twist. All of a sudden the fellows came upon a large sign, it read "Country Hill Boulevard" which is the first exit to Calgary. What is puzzling is that from when the strange lights came up from behind them and to the sign which read "Country Hill Boulevard", there is a possibility that some time has gone missing. Both men do not recall driving through Airdrie at all. The driver took a look at the odometer and he noticed they may be missing 20 kilometers. As he mentioned to me, he never gave any of this much thought, but did find it rather strange. The driver also said he has driven this stretch of highway many times and nothing like this has ever taken place. I asked the man if he or his friend had ever had any vivid dreams and he said no. As far as he knows nothing out of the ordinary has happened to him other than this one strange event. The driver did mention that his friend did lose a little sleep over the experience.
Source:  National UFO Reporting Center
---
Date: July 9 2003
Location: Barra do Tijuca Rio de Janeiro Brazil
Time: 23:30
Summary: Huge shapeless cluster of red and blue green lights with sporadic white strobe-like flashes floating over Barra, Rio de Janeiro. Let me begin this by saying that I am filing this because I ALMOST DIDN'T, and wondered how often THAT happens. It occurred 1 week ago, and at the time, my companion and I were so freaked out that we just drove around and talked about it, making phone calls to anyone we could think of to see if anyone else had seen it. As I was on vacation in Brazil, it was very difficult as an American citizen to figure out who the hell to call in the first place. My friend, a Brazilian, had no idea either. We searched the web the next day but found nothing. I vowed to return to the States and make sure that anyone else looking to see if someone else saw this particular 'whatever' could at least have a chance of finding me/this account.
I would like to further predicate this report by making the all too common declarations of "I'm not crazy, and this isn't b-s". I am a licensed attorney in Florida. My friend is a genius and was admitted to both MIT and Harvard. In short, we are sober, sane, intelligent people not given to mistaking blimps, planes, helicopters, weather balloons, the aurora borealis or gases from deep within the bowels of the earth for what we saw for about 6 or 7 minutes last Wednesday, the 9th of July, 2003 at approximately 11:30 p.m. I hope that someone contacts me to get a better account, clue me in to other reports of this incident, or to give me a lie detector to find out that we saw something, and I seriously doubt that it was 'one of ours'. Unfortunately, it is not as spectacular as being a description with photos or a definite shape. We actually started racing back to the hotel to get the digital camera when we lost it, ore rather it lost us. All I know is what follows: My frind and I had just dropped off his brother at a restaurant in the City of Barra (do Tejuco) about 10 minutes south of Copacabana in Rio de Janeiro. We were driving north towards Copa and were about 4 miles south of the tunnel that takes you under a mountain separating Barra and the Ipanema, Le Blon, and Copa area. It was somewhat overcast, I believe, at least it was hazy, you could see a pinkish orange haze in the sky reflecting the electric lights of the area below. I was in the passenger seat, and was looking at my friend in mid sentence when I saw whatever it was in the sky behind his head. I'm pretty sure my exact words were "what is that thing, dude?" to which he responded "the mount—" as he turned to look, assuming I was looking at one of the numerous mountains in the area. He never finished the word mountain, instead switching immediately to a decidedly excited "what the f is THAT???". We immediately pulled over to the side of the road, in front of a guard gate with a private security guard who started toward us to investigate us as we were hopping out of the car. We immediately started pointing at the 'thing' and he joined us in trying to figure out what we were looking at. More accurately, I was making sure of what I wasn't looking at, that I was indeed seeing something worth reporting here.
Hanging in the sky to our west, in plane sight, was a huge cluster of lights. I apologize for the banality of the description, but as much as we strained to focus on it, we couldn't see any dark shape upon which these lights would be affixed. It therefore made it very difficult to determine how far away it was, or how big it was. My best guess was that it was about 1/4 to 1/2 mile away, probably about 500 feet in the air. It seemed to be totally silent, but the traffic noise or the direction of the wind could have masked sound. I can't even say that it was 1 of 100 things, although it seemed to be one object or cluster moving together. It was covered in red and greenish blue lights that pulsed and flickered. Some would get really bright. while others would disappear completely only to seem to grow bright out of complete darkness in almost but not exactly the same place as before. This was a lot of the reason why we couldn't figure out what we were looking at or if there was more that one. I'd say that there was 40 to 50 of these red lights and blue-green lights in a kind of sideways L shape. The at times seemed totally disjointed, and at other times they seemed to pair up. All around this cluster were another 30 or 40 pure white flashing strobe-like lights. They weren't flashing in any kind of pattern, it looked more like machine gun muzzle flashes in the dark, only pure white and 500 feet in the air. It was moving slowly north and we watched it dumbfounded for about 5 minutes, when we stupidly figured we could make it the 3 miles back to my friends condo and grab his digital camera. I wish I had sat where I was and watched it more carefully, but it didn't seem to be in any hurry to leave, or very concerned about being seen. You could see other people along the sidewalk looking at it and pointing to.
We hopped in the car and started racing back to get the camera, all the while watching this cluster in the sky. My friend, driving, was watching too, which had me a little distracted because he is a lunatic behind the wheel when he's watching the road and not racing to get a camera to capture evidence of something we know was not supposed to be there. We were in the car for about 45 seconds and nearing the U-turn to go back when the lights started popping off. Some would flicker and fade, then come back, then go altogether. The red and green/blues seemed to come together and then go. Less and less of the white flashes were visible. We were coming into a more lighted area, so I thought for a second that that was the problem. However, as we got into a little bit of a darker area (between us and the cluster) we could see that there were definitely less lights, and withing another 10 seconds we were down to one final white light that was no longer flashing, but pulsed out one final time and then there was nothing but the orange-pink haze and the outline of a nearby mountain. SO,,, am I crazy, is there another explanation, because we are not making this up, and I've seen enough of our own manmade stuff to know that this wasn't.
Source:
---
Date: July 9 2003
Location: Las Maravillas, Santa Julia, Chile
Time: 0500A
Summary: Veronica Vildosola began to hear strange banging sounds coming from the roofs of adjacent homes. It sounded as if someone or something was jumping from roof to roof. Suddenly she heard what sounded like a very heavy "bird" land on the roof of her house. Immediately she heard loud scratching noises on the roof. Fearing an attack on her ducks and chickens she kept in her yard she asked her husband to go out and check. Her husband, Juan Silva went out and reported encountering a bizarre creature resembling a dog wrapped around the back of a helpless duck. Silva approached the animal and threw a wrench at it, but it did not move, Silva then began striking the creature with a metal rod. The creature made some growling noises. Silva could see that whatever it was it had a pair of very bright eyes. At this point Veronica had stepped out armed with a shovel and saw when the creature made its escape. In a strange half erect position the creature quickly scurried away from the area. At the same time the neighborhood dogs began to bark frantically. Later they noticed that the hapless duck had a deep orifice from which the creature had apparently sucked its blood out. Other ducks disappeared mysteriously. Around the same time in the nearby village of Quillota residents saw a bizarre creature that jumped from roof to roof, some of the witnesses saw strange glowing eyes that seemed to have a paralyzing effect on the stunned witnesses.
Source: Estrella De Loa Newspaper, Gloria Raquel Añoz Luz List
---
Date: July 14 2003
Location:  Glenwood, Minnesota
Time:  
Summary:  These events happened when I was 14 years old, and it included myself and my cousin. The day wasn't anything out of the ordinary. During the summertime Minnesota can get pretty hot, and we were in the middle of a hot summer that year. All through the day of wandering through the local parks, swimming in the local lake, and then hanging out at my cousin's house at night we didn't experience anything out of the ordinary. At that age we would always attempt to stay awake as long as we could and squeeze what time we could get out of the summer. When we finally decided that we were going to go to bed, we both found ourselves uncomfortably hot. Wandering down stairs, we looked around the kitchen trying to get something to make us cold again. Fans, cold water douses, or soaked towels. We couldn't get cool. We weren't to the point of sickness about it, we just couldn't take the sticky heat. And so we decided to fill a couple spray bottles normally used for fending off cats from plants, and use them to mist our faces. We both ended up in the living room connected to the kitchen. All the lights were off and we both were laying on the floor. Talking, laughing, complaining about how hot it was. The living room had a wall of three windows all facing a slight rise in the ground that led upwards towards the next property. This "divider" also had many trees planted giving it the look like a wooded area. Of course the length from just outside the window to the lawn of the next person up the hill was probably around 50-60ft. The windows were probably around 3-4ft off the ground from their base. And the window that was important, was the middle window. My cousin and I talked for quite a while, trying to pass the time until exhaustion would overtake our annoyance about the heat. Very suddenly my cousin stopped talking and in the midst of misting my face, I called for him by name. When I didn't receive a response, I looked over at him. Previously he had been laying flat on his back on the floor, spraying his face every now and again. Now when I looked over at him, he was slightly propped up on his arms and staring intently at the middle window. A few more times I called his name, each time becoming a little bit more worried about what was going on. Of course then I decided to see what he was looking at. When I looked over towards the middle window, I saw what he was looking at. No limbs, no body, just the head of a creature just poking above the bottom of the window. Shape of it's head was like an upside down tear-drop, the same head that has been reported by so many people. Two very slightly slanted black eyes, and not very many other discernible facial features. There was a direct connection, from the creature's posture I could tell that this thing and my cousin were locked onto each other. I watched in horror for around 20 seconds before this thing turned to looked at me. I would say we only locked gazes for about five seconds before this thing disappeared. But it didn't just "vanish", I could see it had moved to it's left and to my right at an unbelievable speed. I can remember so vividly that day. I can remember getting a pizza from a certain local gas station and enjoying it with my cousin, Uncle, and Aunt. I remember how it progressed into that night, playing video games until we tried to sleep. I remember how hot it was, how heavy the air felt. I can remember laughing about our predicament together while laying in that living room. I don't know if I missed time, or if it was the heat, but I don't remember what happened after seeing that thing. The next day, we were sleeping up in his room on the top floor of the house. We both remembered seeing that thing, still to this day we could tell the story identically. But neither of us remember how we got back to bed that day. It was the first and only time I have seen one of these things, but it is not the first time that I have suspected something.
Source: MUFON
---
Date: July 16 2003
Location:  
Time:  
Summary:  
Source:  
Location. Swansea, England
Date: July 16 2003
Time: afternoon
The witness was walking besides a river on her way to visit a friend on the other side, as she reached the end where the tunnel crossing was located, she suddenly felt paralyzed and collapsed to on the ground. It felt as if some kind of force was trying to pull her underground. Then somehow she was floated through the tunnel. Her next memory was being on the floor of a circular room. She was still unable to move. Something then "sucked" her dress off leaving only in her socks, bra and watch. Then her watch shot up to the ceiling as if was a magnet and then rest of her clothing came off the same way her dress had. Then a bright light shone right in front of her. Since she was lying on the floor she could not see where it was coming from. Then four human-like figures crowded around her, as they moved their arms the witness was able to stand up, now shaking like a leaf. They then told her to go forward towards a lit up corridor in front of her. She soon started walking and in the corridor she saw pictures of lions (?) around her. She walked into a tiny room, which she hardly had room to move. She could not even turn around and something was hurting her back. After about 10 minutes she fell through the floor of the tiny room and landed softly in another room with two people there. The men told her to get dress and handed over her clothes and her watch. They then told her to stand on a little "pod" which apparently transported her out of the object and to the other side of the river.
Source: I was Abducted.com
---
Date:
Location:
Time:
Summary:
Source:
Location. Barnoldswick, Lancashire, England
Date: July 16 2003
Time: 2030
Two teachers in their 50's had gone for a short circular early evening walk across the fields and were almost back home walking up the road when they looked up and saw the figure of a man, dressed in what looked like black overalls descending as if by parachute. He was coming down about 50 yards away behind the last house in the row. They thought he was going to land in the meadow beyond. But when he was only about 15 ft off the ground he leveled out and began to slowly accelerate, climbing very gently and heading off in a northerly direction. They watched as he crossed the valley and disappeared into the distance. They did not see any means of propulsion on the figure. Nothing visibly attached to his back, no noise, nothing that they could detect. The visibility was excellent that day.
Source: NUFORC
---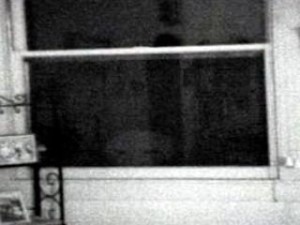 Date: July 17, 2003.
Location: Denver Colorado
Time:
Summary: On May 29, 2008, I opened this file, probably one of the most surrealistic case I ever dealt with: in an article from a Denver newspaper's website, a man claims that he will show the authentic video of a live alien… tomorrow! At least this is what the headline says. The article says only that the video will be "shown to the news media Friday in Denver" and will be part of a "UFO documentary" that will be sold in some months. The claimant is Jeff Peckman, 54, who had engaged in an initiative to convince city officials to get ready for the alien presence on earth.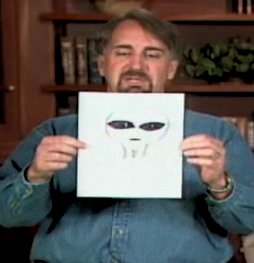 Mr. Peckman claims the video is authentic, the only information about it is that it is shot in infrared and shows a 4-feet tall alien blinking eyes while peering through a window. Mr Peckman seems to have organized some public shows in conference where the video might be shown but it is intended that nobody makes a copy before the documentary is out. The forthcoming documentary is by Stan Romanek, already known in ufology circles for claimed sightings since age 5 and several alleged UFO videos, one of them he calls the "most documented in the world". His website is at www.stanromanek.com May 31, 2008, a still image taken from the video (below) was published on the website of the newspaper. It shows that there is no proof at all but just of a video already seen, one of many that Stan Romanek claims to have shot during his alien/UFOs encounters, already seen by ufologists, who obviously do not believe that this kind of things are "proof".
Source: Rocky Mountain News
---
Date: July 19, 2003.
Location: Barra da Tijuca Rio de Janeiro Brazil
Time: 00:50
Summary: I am an American living in Barra da Tijuca in Rio de Janeiro, Brazil. I've lived here two years and have spent lots of time viewing the stars from my patio on the top floor of a four story apartment building. My apartment is in the Jardin Oceanico neighborhood (front) of Barra, one block from the beach, facing the Pedra de Gavea mountain. I do not know what I saw and venture no theories, however, when surfing the net this morning to see if others saw it, I came across the report of another similar sighting in Barra that occurred appx a week ago and decided only then to go on record. I have never seen or reported any weird occurrences in the past, nor do I have any strong opinion as to whether the aliens that must surely be out there in the vast universe, spend there time buzzing the earth trying to freak us out. Last night around 12:45 a.m. after a bath and reading (ate at home, drank no booze or imbibed any other mind-influencing substances), I was getting ready to go to bed when I noticed it was unusually bright outside. The moon was about half full and coming up on the right side of the mountain. It is winter here and the night was beautiful with a clear view of the mountain, so I went outside to enjoy. I immediately noticed an area about the size of a helicopter with lots of white blinking lights (strobe-like with no real pattern)and some non-blinking red colors mixed in that seemed to be fairly close, right above the mountain. There are a lot of helicopters flying here all the time (the police patrol use large search lights to scan the ground and condos), so I assumed that's what it was and looked toward the beach enjoying the view. When I looked back, the lights seemed to be coming closer as they were getting larger. I was thinking it was just a helicopter flying erratically, although I heard no noise. All of a sudden a bunch of , perhaps six or so of them. It looked like some sort of fireworks display. They floated down slowly leaving straight trails of white light. (just like fireworks do) My husband was sleeping and my 16 year old daughter was IM'ing friends back home. I ran to my daughter's room and finally got her off the computer long enough to come look, and when we got back outside, the leading edge of some of the rows were still visibly and very bright white as they went out of sight behind some condos in front of the mountain. (looked like maybe some small pieces of wreckage, very hot, white coming to earth and not burning out before hitting the ground) However, the flashing lights were still in the sky, in the same spot but not as bright. There are fireworks here all the time and at any time of the night and my daughter was like 'big deal, more fireworks' and headed back to her computer. I sat down and watched the flashing lights, and they seemed to get farther away and not as bright fairly quickly. Then they started to get bright again. That's when I finally realized it wasn't a helicopter and got excited. Should I wake my husband? Should I not? When the lights got brighter and seemed to be right above the mountain where the other display occurred, the flashing started to alternate between a very bright white strobe and lesser bright white strobe still with no identifiable pattern, I ran inside for my husband. I ran back outside screaming for him to hurry up. During this time, the lights were very bright white and seemed close with some red and now green. (The red and green never seemed to be actual lights but more like the light that would be given off by red and green lights) Appx. five or six separate bright, same sized, green with some white lights broke off in a sort of bow shape and maintaining that shape, started very slowly floating down to earth (except the original light which was whitish green and not as bright, but in the same place). Unlike the first occurrence, the green lights started to fade sooner as they went down. By the time my husband got outside, there were 2 or 3 green light trails floating down and the original in the same place. The green light trails faded before hitting ground and the original, blinking more bright white again with a faint reddish seemed to get farther away but remained in the sky for about ten more minutes getting progressively fainter until it disappeared. My husband was outside for an additional 10 – 15 minutes after he saw the 2 – 3 green lights falling and also observed the odd strobe-like flashing, the odd way it seemed to sit in the same place for long periods of time and the gradual disappearance (fading) into the sky.(at points, it looked like a large, medium, small red star) At times it seemed to be coming back and the strobe effect would be visible again and then it would fade. As it seemed to get further away and mostly invisible, my husband and I thought we saw something very dark and faint falling behind the mountain. (like a large piece or several tightly packed smaller pieces of debris) However, this could easily have been a shadow of something as there are lots of street light, cars, planes, helicopters (although I didn't see any flying during the event), etc. I kept checking back every 15 minutes for about 3 hours to see if would reappear and it never did. Never during this entire episode did I feel scared, threatened, nervous or as if I were being singled out in any way. This was all happening for anyone to see. I only felt excited and puzzled as to what it was. I am still expecting to find some logical explanation on the internet. ***While writing this, I use 'bright' and 'close', 'faint' and 'farther' away interchangeably.
Source: National UFO Reporting Center
---
Date: July 20 2003
Location: Cave Creek, AZ
Time: 10:18AM
Summary: We were on a camping trip in the black mountains about 45 miles north of downtown Phoenix. We first felt an abundance of static electricity in the calm night air. We stepped out of our tent to get some air when we saw numerous swirling lights. We were all very startled and stayed close together not knowing what to expect. We watched intensely as we saw the lights merge into one and slowly descend into a clearing approximately 75 feet away. We walked towards the object and saw three beings walk out and slowly look over their craft as if something was wrong with it. They beings looked man-like but walked in an exaggerated upright way and very stiffly. It was at this moment that we were noticed and we all walked toward the beings against our wishes. It felt like we were on a treadmill being drawn toward the craft. The next 45 minutes are very hurtful and make me sick to even think about. I will gladly speak to someone in person about the experience. We were all violated in different ways. 
Source: MUFON CMS
---
Date: July 23 2003
Location: Iboi, Kedah, Malaysia
Time: 1800
Summary: 16-year old Mohd Zukri Zainol was on his motorcycle on his way to a friend's house when suddenly he felt his motorcycle slowing down as if some unknown force was pulling it. He turned around and was shocked to see a 3-ft tall bald headed being staring at him. The creature then tried to grab Zainol's hands. Although the creature was less than 3 ft tall, according to Zainol it was exceptionally strong. He completely stopped his motorcycle and tried to resist. At that very moment a second being suddenly appeared in front of him. This being shook the motorcycle until he fell to the ground. Then it scratched his legs with very sharp claws. The witness further described the beings as small, with small legs and large reddish eyes. The two creatures did not utter a sound during the encounter. Eventually the witness managed to get away.
Source: Ahmad Jamaluddin, Malaysia
---
Date:
Location:
Time:
Summary:
Source:
Location. San Pedro de Atacama, Chile
Date: July 23 2003
Time: 2105
A young student, Diego, and two of his friends, Jonathan & Carlos had gone to visit Diego's grandfather cabin. Upon arriving the trio realizes that the elderly gentleman is not home so they decide to stay in for the night and prepare dinner. Later as they were getting ready to eat they began to hear to dogs emitting strange growling noises, howls and run back & forth as if running scare. A few minutes later the men began to hear loud banging and scratching noises at the front door of the cabin, which seemed to increase in violence and intensity. Terrified, the men ran to a corner of the cabin, knelt down and began to pray, thinking that some kind of "beast" was trying to enter the cabin. 5 minutes later the banging noises abruptly ceased. At this point Diego gets up and looks out the window and does not see anything outside. He opens the door and calls the other two men to the front door. As the tree men stand around recovering from their initial shock they suddenly see about 15 meters away seemingly floating between some pear trees a bizarre winged humanoid about 1.50 meters in height, sporting a pair of wings at least 3.5 meters in width. The strange humanoid appeared to be totally covered in shiny hairless skin that appeared to have just come out of the water. It had a large head and a small beak. On top of its head it had what appeared to be a small crest that appeared to be missing a piece in the middle. Its eyes were huge and completely black in color, but despite their color they appeared to glow in the dark. The terrified trio thought at first that they were witnessing a creature from the prehistoric past, since its wings resembled somewhat those of an ancient pterodactyl. It seemed to have bony protrusions on its wings. The creature's legs were thick and robust in nature that ended in powerful claw like protrusions. Suddenly the winged humanoid moved its wings causing the nearest tree to sway back as if rocked by a strong wind and with incredibly agility it rose up and disappeared in the darkness. The terrified witnesses ran back into the cabin.
Source: Calama UFO Center
---
Date:
Location:
Time:
Summary:
Source:
Location. Kelowna, British Columbia, Canada
Date: July 31 2003
Time: 0100A
The two witnesses, Linda and Pat were playing around on the computer when they decided to go out and do some stargazing. Soon they headed out to an area where they would get a look at the clear night sky without having lights to obscure their view. As they drove along Pat reported that there was quite a bit of traffic for that time of the night, but after they decided to stop just off to the side of the road to see what they might notice, the traffic stopped coming. There was not a light from any vehicles, not anything other than a very dark stretch of road. Pat grabbed her flashlight and shone it into the sky as she has done this in the past. Her friend Linda was scanning with a pair of binoculars on the other side of the car. A few minutes later they noticed what appeared to be three stars up in the sky that formed into a triangle shape. All three lights at this time were solid white in color. Both ladies watched as the three white lights started moving, but moving together. Soon the lights began to change color to neon green as the object stopped and hovered just ahead of their car. Pat turned the headlights off and shone her flashlight down the road in front of her car. They were worried about any wild animals such as bears etc. As she shone the light up the road both of the women spotted which frightened them a lot. Five sets of eyes were staring at them from approximately 40 feet away from them. As frightened as they were their first thoughts were of coyotes or some other wild animals. But soon they realized that the creatures were roughly four feet tall, with dark gray shoulders, and were coming towards the women. Pat yelled at her friend Linda "get in the car, get in the car". Pat said they both scrambled to get back into the vehicle but she said it was like moving through quicksand and it felt horrible. It felt as if everything was slowing down around them. Once they were both back in the car, Pat tried to turn the ignition on so she could get the power windows up. But all the electricity in the car was failing. The dome light and headlights were going off and on, on their own. Finally the car started and they sped off towards home and as they traveled along the road they again noticed a fair bit of traffic coming in their direction. (They thought it was strange that there had been no traffic around when all was happening). As they drove along the road both ladies felt their whole body tingling just like they had been zapped by a charge from a battery. At this point they both noticed a time discrepancy in their vehicle clock. It appears that they could not account for 25 minutes of their time. As they neared home and turned onto Baker Street all of the sudden they saw this bright glowing neon green sphere low in the sky. The object started moving to the right, moving in quick hesitant bursts of speed, and then it started to move away until the ladies car came to a halt, and sod did the object. Before they knew it, the sphere of green light began heading towards them at a high rate of speed and hovered high above the car. The driver sped off quickly and drove into an orchard, which was very close by. They thought it was a good place to hide from the object. But only after a very short time after arriving at the orchard they now saw three glowing spheres of green light hovering in the sky forming what appeared to be a triangle. After a short period of time each of the green lights moved away in different directions. In the morning Pat discovered a large bruise on her left breast and another on the bottom of her foot. Both were extremely painful. Linda also suffered from an unexpected nosebleed. Also bruises resembling finger marks were found on Linda's thigh. Linda also suffered from terribly pain on her lower back. Curiously the doctor told Linda that it appeared that she had suffered from a radiation burn on her back.
Source: Brian Vike, HBCC UFO Research, British Columbia
---
Date: Summer 2003  late July or maybe early August.
Location: Wisconsin Dell, WI area
Time: around midnight
Summary: It's an old story of mine. Happened to me when I was working for summer as student in Wisconsin Dell, WI area in Summer of 2003. Event happened in early calendar summer at night (around midnight) on some night of probably late July or maybe early August. Night was kind of bright thanks to a bright full moon. At late night (probably before midnight) I wanted to get some fresh air and decided to have a lonely ride in my car. I took my car from home (we were living between Lake Delton and Wisconsin Dells) and traveled at night through Broadway (in Wisconsin Dells), then leaving Wisconsin Dells downtown area behind and taking right turn on some highway (from google maps I think it was Route 16). I have traveled a couple miles East and then pulled over to small local dirt road (on left) ending in the middle of a corn field. I stopped the car, shut engine off and enjoyed the beautiful view of the bright full moon in front and above me while sitting in car (kind of in the middle of corn field it was). I kept my windows rolled down and enjoyed the warm summer breeze. I smoked a cigarette and at some point I noticed something odd. The sky got a little brighter than it was before, for some reason I started having a very strong urge to leave this place quickly, started looking around (nobody around, only seen maybe one or two cars passed on highway far behind me) and I noticed it got dead silent in this place. Then I noticed it. it was the moon!!! and actually it couldn't be the moon, because it was located now in a different spot on the dark sky, I also believe it appeared bigger to me than a while ago (couple minutes it takes to smoke a cig). not really knowing why it scared the hell out of me. Immediately started the car and backed out of that corn field to highway shoulder and rammed on the gas pedal, I remember looking in the rear view mirror and seeing the "moon" now behind me while it was supposed to be on my right! geeeez … accelerated like crazy and as fast as I could I started traveling back in Wisconsin Dells downtown direction. For a few minutes I was having this very very scary feeling that the "moon" was chasing me (maybe it was only trying to scaring me off who knows)… it all lasted maybe 10 minutes. Once I left the Route 16 the feeling went away, everything returned to normal. Moon was were it was supposed to be and there was nothing scary anymore. I will remember that feeling for a very long time.
Source: Phantoms And Monsters
---
Date: July  2003
Location:  
Time:  
Summary:  
Source:  
Related articles