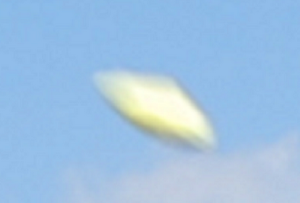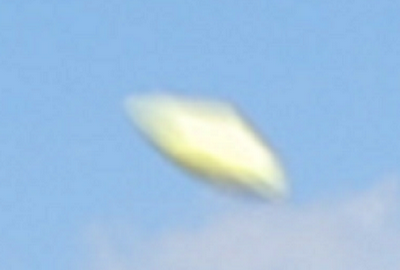 (Last Updated On: December 2, 2015)
Date: December 2009
Location: Australia (exact location not given)
Time: night?
Summary: A mother outlines a recent event experience by her son (involved in other encounters). He was shown a 'van' and he got inside as there was no feeling of fear present. All 5 beings were 'Asian' in appearance. The two at the controls did not once turn to him so he did not see their actual faces. The 'van' changed from, it turned into a ship of some sort. He was taken straight up at a speed that made his stomach feel like he was on a lift. He was, in seconds, looking down at the earth from space. He was then taken to another location where they 'hovered' over the surface of the planet. He saw other beings on this planet and they were destroying what was on it. He remembers feeling confused as these beings had ships hovering over the surface also and, were visibly, technically advanced…so he could not understand why they would be using brute force…to attack in such manner. He does not remember what they looked like only that they had a type of 'scale' and were colored. He was not at all scared as he said he just knew that the ship he was in was more advanced and that the beings could not harm them at all. He was then taken to a much larger ship where, the one he was on was 'docked'. He remembers asking if he could operate one of the smaller ships. He was informed that they still had 'laws' to follow as far as the ships were concerned but if he stayed in the immediate vicinity, he can have permission. (!) He did, when he came back and got out, he said he just wanted to go again and they allowed him to do so. They were in the ship together again and he was asked if he would be an 'ambassador' to the earth for their introduction. They then did something that amazed him, they changed his form! They said that the people on earth respond better to a form that is very pleasing. He could then see himself changed. He said he was very slender (stocky in normal appearance) he had on a suit and his face was quite handsome. He told his mother that he did not feel good about any of that and refused to take a new form. They were compliant and told him that he is able to have only that one form, if he agreed…no other. He doesn't recall anything after that as he must have been brought back.
Source:  http://mufoncms.com
---
Date: December 2009
Location: Napadovka, Ternopol region, Ukraine
Time: night
Summary: In an area where numerous domestic and farm animals, including rabbits had been found mutilated and drained of blood, a man walking back home at night reported seeing a strange white kangaroo creature cross a road in front of him. There were also reports of attacks in nearby villages. The area was hit by another mutilation wave last year. 
Source: http://rus.newsru.ua/ukraine/30dec2009/4upakabra.html
---
Date: December 1 2009
Location: Kaktovik, AK
Time: 16:00
Summary: I saw 3 bright lights on the horizon that I thought was the evening flight (there are only two flights a day to our village), so I went out to the airport to meet it. However, the flight had already left. I found my 3 lights low on the western horizon, and they would move among each other, go up and down, and fade out and back in again. Then they were joined by two more sets of three lights, evenly spaced on either side but several miles out who also danced around similarly. I watched them for approximately 1/2 hour before I returned to my office (they were still there when I left). The lights changed from yellow to red to white to orange. They would fade out and return. As mentioned above, this is a remote village with only two airplanes that come a day. There are no other planes that go over our village (we are on the shore of the Arctic ocean).
Source: National UFO Reporting Center
---
Date: December 2 2009
Location: Fort Greely, AK
Time: 21:20
Summary: At 845 on December 2nd I got a call from a group of friends asking me if I saw the greenlights in the sky. The said it was an aircraft but it was moving slowly or not moving at all just hovering. Then it flew off toward my direction – Delta Junction I didnt see green lights I saw a plane going in the opposite direction of where my friends were. I was driving toward Fort Greely. Around 920 on the Fort Richardson Hwy Across from Fort greely, I saw the freen lights my friends were talking about. I stopped my truck and got out – it was just hovering – no sound nothing just there. 2 green lights and 1 white one and they were mounted on the buttom and it was triangled shape. The weirdest part is out of nowhere these music notes start playing – like close encounters – 6 notes then in the blink of an eye it was gone. Here are the coordinates where I saw the UFO and my friends – there is some other coordinates that are related. Try them on google earth. Sighting 1 845 pm December 2nd – 63 58″16.196″N 145 33″14.19W Elevation 1314 feet Sighting 2 920 pm December 2nd – 63 59″35.15″N 145 45″44.66″W Elevation 1215 feet Circles 64 00″52.06″N 146 21″.50″W Elevation 1553 feet **Planes 64 02″18.12″N 146 22″27.08″W Elevation 1459 I live here and this is in the middle of nowhere – theres road leading to these places. No mans land.
Source: National UFO Reporting Center
---
Date: December 3 2009
Location: Manchester England
Time: 03:00
Summary: It was last Thursday 3rd December 2009 that my UFO Sighting occurred at just after 3am in the morning, I do not want to give the exact location of where I live, except to say that this sighting occurred in Greater Manchester, UK. Altrincham, Cheshire a metropolitan borough of Trafford. I arrived home from work at 2-45 am in the morning, the first thing that I did was to put the dog out in the back garden, I then remember switching on Sky news and then I made a coffee. It was just after 3am when I was stood at the back kitchen door drinking a mug of coffee and smoking a cigarette watching my dog sniff around the garden when I spotted the strange light. The light was a very bright whitish/orangish/reddish object and appeared to be a jagged triangular shape, I have to point out that the actual colour of the light, especially around the edges was much more of a fiery orange colour, but has showed up more of a reddish colour on both the photos and video, I suspect this could be due to the fact that the camera I was using was a cheap digital phone camera? The object was almost directly above my house and it is difficult to say how high up in the sky it was, it appeared to be several hundred feet from the ground but it could have been a lot further away? I am pretty sure that what I was seeing was the bottom/stomach of the object, it was completely silent and I could not see any movement, it seemed to be completely still. Also, what else that is not seen on the photos or video is that at times the object appeared to look like it was on fire and I am pretty sure that I saw what looked like smoke or steam around the object. The li! ght appeared to the naked eye to be roughly the size of a 5 pence piece held at arms length. I stood and observed the brightly lit object for about 45 seconds before I went inside and got my mobile phone. I took 7 still photos in total, 2 normal and 5 at full zoom (5x digital zoom). I then started to video the object on my mobile phone, what happened next was just completely mind boggling and quiet a spectacle. After filming the light for about 30 seconds, suddenly a smaller circular shaped light, greenish/white in appearance appeared from nowhere. I stood and observed the second object and watched as it blinked on and off several times, whilst also disappearing and re-appearing in different parts of the night sky as well as moving around the larger triangular object. I have to say, some of the manoeuvres and speed of the moving light was just simply stunning, mind boggling and just plain weird. After roughly 1 minute the circular light shot off in a north-westerly direction at tremendous speed and blinked out and just simply vanished. I continued to film the main object for roughly a further 30 seconds before it just went out, it was like someone switched a light off, there was an orangish/reddish flash and the thing was gone, I am pretty sure that I saw an orangish streak dart away, this only lasted for no more than a second and unfortunately does not show up on the video clip. I must have gone in and out of the garden about 15 times over the course of the next hour to see if I could see the thing again, I never saw anything else and I went to bed. I have to say, at the time and after the sighting, I never really thought that much about it, I wasn't thinking UFOS, Flying saucers, aliens or anything like that, I thought " that's pretty weird" and that's all I remember thinking. It was the next day and the following few days that it started to dawn on me just what I had seen. I have done some research on the Internet in the last week and I am amazed how much stuff is out there regarding UFOS, I never ever had any interest before my sighting and I didn't realise that there was so much on the web. I have shown the photos and video to several people and the main reaction that I received was "wow", "weird", I showed the footage to a good friend of mine, he thinks that what I witnessed was nothing more than some kind of military aircraft. I suppose that I could not rule that out as an explanation but, I have visited many air shows over the years and seen lots of stuff on the T.V and DVDS about aircraft and jets etc, and I can honestly say that I have never seen anything that can perform manoeuvres and move as fast as the objects that I witnessed. I am not saying that what I witnessed was aliens, but I would love someone to show me something man made that can perform like the objects that I witnessed, I have never seen anything remotely close. I will have to go as time is getting on and I have a million things to do, I have decided to contact several people in the world of UFOLOGY and see what they have to say. I would be grateful if you could perhaps get an expert in analysis to have a look at my evidence and please get back to me. I am more than happy to share my evidence with people and please feel free to publish it, all I would ask is that you please withhold my name and personal details, please remember, I am a professional guy and I would not like to be subject to any kind of ridicule or unwanted attention that such a claim could bring. I look forward very much to your reply. Thanks, ((name deleted))
Source: National UFO Reporting Center
---
Date: December 4 2009
Location: Liepaja Latvia
Time: 12:35
Summary: They were round and they were orange colour. they flew fast over the sky and made no noise 2 came after each other and the after 2 min. there came 1 more and when it was gone the 4th came!
Source: National UFO Reporting Center
---
Date: December 4 2009
Location: Ipswich, Qld Australia
Time: 20:30
Summary: Last night, Friday 4/12/09 ((December 04, 2009)) at 8:30 pm I and two other people witnessed some strange lights in the sky over Ipswich Qld Australia. The very first thing we saw looked like a plane, but we realised it was moving much too fast. It looked almost like a V shape with red and green lights with a white glow between each light. The lights on the craft were a vertical rectangle shape. It whizzed above us in a straight line until we no longer saw it. But after that we saw these tiny lights, they almost looked like stars, but there were some of all different colours, blue, yellow, red, orange. They were silent, non-flashing and moving at top speed. They were very small but they were quite low down. This continued for 5-7 minutes, we could not see where they were coming from. Although we could see the general direction which they came, they seemed to just appear. The last light we saw, however, was quite different from the others. It was bright red, almost glowing. But it didn't move smoothly though the sky like the others, it was almost like a pulsating action that propelled it through the sky rather erratically, although it was moving in the same directions as all the others, it was not moving in a line, rather, hopping from left to right. I was probably the most sceptical person about this sort of thing before last night. But I do like to keep an open mind to other possibilities. At the time I was convinced we were witnessing something quite unusual. What convinces me that it was more than reflection of light or meteorites, is the very first thing we saw that looked too much like a spacecraft, but not enough that I am convinced it was deffinately not a plane. Afterwards we noticed at Brisbane airport (I live on a hill and can see planes taking off and landing) that the airplanes were circling the airport instead of landing like they normally do. After 5 minutes they all landed one by one.
Source: National UFO Reporting Center
---
Date: December 5 2009
Location: Texas (exact location not given)
Time: afternoon
Summary: The witness was outside taking his dog out for a walk in a rural area when a silver disc with a glow (no other lights) descended and hovered just above the ground. A platform lowered beneath the UFO and 3 beings walked out. They did not look like the "typical grays" they walked like humans but were smaller. They were too far away to see any details, but it was obvious they were not 'your typical gray'. His dog was going crazy and wanted to run towards them, but he grabbed its collard and put on the leash. He did not have a camera or his phone with him. Once he got the dog under control he ran as fast as he could back home to grab a cellphone or camera. However by the time he got back outside, there was nothing in the field. His dog didn't even sense anything anymore.
Source: http://mufoncms.com
---
Date: December 6 2009
Location: Aalst Belgium
Time: 19:25
Summary: I and a work colleague were locking up the office in which we work. Opposite to the office are two apartment buildings and a large car park. A bright light in the sky caught my attention. As we walked across the street I began to doubt it was an aircraft of Christmas decoration so I stopped to watch this light. The light moved slowly in the sky and passed behind the two apartment buildings and over some workshops bordering the car park. The light was elliptical, orange and smaller than most conventional single-propeller driven aircraft and appeared to be slightly blurred. I doubt the light was above 400m in altitude. Neither I or my colleague are able to explain this.
Source: National UFO Reporting Center
---
Date: December 8 2009
Location: Limassol Cyprus
Time: 18:35
Summary: I was walking towards my home, when i realized a blue-white dim lighted circular object hovering above the mountains northwesterly of the city of Limassol. I stopped and i was staring at it when I realized that the object was moving slowly back and forward as it was moving slowly upwards… I thought that it was maybe a balloon but when i continued watching it as it was moving upwards the object was still lighted… After about 5 minutes of watching it the object gained enough altitude to look like a star or a satellite. Then it stopped for some seconds and started flying fast in south-eastern direction while it was disappearing..
Source: National UFO Reporting Center
---
Date: December 8 2009
Location: Great Yarmouth England
Time: 19:00
Summary: The object seemed to be an orange light traveling North on the East coast of the United Kingdom. There was no sound at all judging by the speed (usually airplanes at that speed leave a sound (sound barrier)). The light was bigger than normal aircraft that I know of and could not identify any other lights apart from one large light that was bright orange! All my partner and I saw was one ufo though we decided not to hang around long outside! My partners job supervises children in the playground and I was in charge of an internet retail company but now working voluntary for the charity called scope!
Source: National UFO Reporting Center
---
Date: December 8 2009
Location: Miami, Florida
Time: night
Summary: The witness, Brenda (involved in other encounters) was looking out her living room window at steely gray clouds when she saw a circular metallic craft that blended into the clouds but still was discernable. Whenever Brenda closes her eyes she sees a humanoid image with a square jaw, thick neck and sharp angles on the jaw, chin and cheeks.
Source: http://skyscan.org/brenda.htm
---
Date: December 11 2009
Location: Windsor Canada
Time: 00:00
Summary: Looking up in the northern sky i seen am amber coloured 3 light triangular formation.It was traveling south east> then instantly changed direction and traveled due west while increasing its speed dramaticly. It then slowed down,changed directions again this time to the north, slightly hesitated, then went south/west and increased it's speed and continued south/west until it faded away into the sky.
Source: National UFO Reporting Center
---
Date:
Location:
Time:
Summary:
Source:
Location. Near Monahans, Texas
Date: December 11 2009
Time: night
The main witnesses were having a family/friends get together to celebrate a birthday. During the celebration two of their nephews and a nice came tearing into the house, screaming at the top of their lungs, saying that a plane crashed in one of the adjacent pastures. The witness, his brother and 3 others walked outside to see what was causing the ruckus. They didn't see anything out of the ordinary except for a strange burning smell that smelled like burning mesquite, they didn't think anything of it since it was kind of nippy and someone could have been burning some wood in their fireplaces. They asked the children to show them where they saw the 'plane' go down and they walked over to the place they pointed to. The first thing they noticed was that all the dogs in the area were going crazy. They were barking up a storm, like they were all seeing the same thing.
The area is a pretty much rural community and many of the houses are set on large plots of land, usually 4-5 acres per house. Although they could see the houses of many of their neighbors and they do have traffic on the road, you do get a feeling of being all to yourself out here. Some of the houses are over run by wild mesquite trees, only a small portion of the land surrounding their house is cultivated and cleared out. Beyond the stand of trees runs a small barbed wire fence that separates them from their neighbors, who they could see were home from the lights in the house. They walked around the edges of the trees, not wanting to really go into the stand at night. Even though it was technically winter, there could be rattlesnakes seeking shelter in amongst the trees, not to mention that mesquite trees have some wicked thorns that protrude from them which are razor sharp and quite capable of punching through a pair of jeans or boots. As they looked around they started noticing some sort of electrical charge to the very air around them. Almost like the kind you feel when you approach a large electrical substation or a charged and active radio antenna. As they made their way around the trees, one of his brothers noticed some light peeking through the brush. He told him it was probably one of the neighbors leaving or coming home. He promptly told him that it couldn't be headlights because the light seemed too defused and not as concentrated as a car's headlight. They moved around as they cleared the stand of trees and were shocked to see an oval-shaped object hovering maybe 4-5 feet off the ground. They stood there in total shock and awe. As they stood there watching the object hover without any sound, the witness noticed that it was perhaps about 30-40 feet from front to back, it was maybe the same dimensions all around. The object seemed to be of a highly polished material that reflected the area around it. The reflection of the distant street light from the surrounding neighbor's properties seemed to reflect off the surface of the object. There was also a small dull glow to the object, barely noticeable unless you were really looking, almost like an aura of sorts, an iridescent blue of sorts. As they stood in total shock, his brother next to him expressing disbelief, they saw two strange looking 'men' appear from around the object. They at first didn't notice the witnesses, they were busy running around and gathering objects from the ground, and from the trees. They looked to be about the size of his oldest nephew, about 4 feet tall, but they looked very thin, like they had no meat on their bones. Their heads were large and their arms were long, thin and hung down around their knees. About this time the witness's two nephews came walking behind them (startling the witnesses) they saw the object and the strange 'men' and in a voice that only a kid can project, screamed out loud 'What are those things!"
That's when the creatures turned and noticed them. The sight of the creatures was something that will 'aunt the witness until the day he dies'. They turned and looked right at them. Their eyes were large, almost like the eyes of a praying mantis, except they were jet black and wrapped around their heads. The two creatures looked at them for about 7 seconds, without the slightest of movement and then they calmly walked around the craft, one right after the other. They disappeared behind the craft and they never saw them again. A few seconds later the craft silently lifted up, no rush of wind, not even a swaying of the nearby branches of a mesquite tree. It rose quietly and hovered about 40 feet from the ground, and shot out like a bat out of hell. As it zoomed away, it started glowing and made it easier to track as it zoomed away getting higher and higher until it faded away. The witnesses stood there in complete silence when finally one of them said that they should call the police, but they decided to cancel the idea. Some of the witnesses refused to talk about the incident later.
Source: http://mufoncms.com
---
Date: December 12 2009
Location: Hugo, Oklahoma
Time: 1600
Summary: The witness mother was sitting on the living room couch talking with her husband and her 8-year old son was in the front yard when she saw flickers of an orange glow reflecting off a box on the porch, through the living room window. She opened the door to see what it was when she saw her son standing past the end of the east side of the house, staring at the porch. She asked him what he was doing and what was going on. He walked quickly over to her and proceeded to tell her what he saw. He was crying and shaking and very scared. He said he saw a dark figure with really big, dark eyes, with an orange glow all around it. He said it looked like it was floating just a little off the ground, came from behind her car and went next to the house and turned and looked at him. He said it then floated higher, and was about the height of the Christmas lights hanging on the porch. He said it looked at him. He slightly turned his head and closed his eyes briefly because he was scared. When he looked back it was gone. He said whatever he saw was about as tall as he is (about 4 feet). He said he couldn't see its legs and its arms appeared to be straight down beside its body. He said its face was very dark and its eyes were really big and a slightly different color than the face. He said it glowed all around it. The mother estimated that her son had been 40 to 50 feet from the entity, given where he was and where he said he saw it. They have dogs in the back, but they did not bark at all. However when she called her husband out to tell him what happened and to look for it, her small house dog came out and immediately started smelling the ground where her son said the entity had been floating.
Source: NUFORC
---
Date: December 12 2009
Location: Oslo Norway
Time: 19:00
Summary: http://www.youtube.com/watch?v=O4AvAMg_7Bo Obama Nobel peace prize UFOs in oslo Photos and video from n95 8GB. The lights was very bright, red and faded in and out of view. Not rapid anyways. They were visible for well over an hour. at the most we saw 4 together.
Source: NUFORC
---
Date: December 12 2009
Location: Larne Northern Ireland
Time: 20:48
Summary: I noticed a large circular orange shaped object coming in the county antrim coast norther ireland as it hit dry land the the object seem to get smaller, as it moved then it just seemed to disappear, their was no sound and it was moving at a very slow speed. There was no cloud cover it was a very clear night, this is flight path into belfast international airport, but this definitely was not a plane. i was coming out of a shop when someone asked me what that was in the sky i did i did no know. their was 4 people i know off that seen this.
Source: National UFO Reporting Center
---
Date: December 12 2009
Location: Tralee Ireland
Time: 23:20
Summary: THREE OBJECTS ABOUT FIFTEEN SECONDS APART. CROSSING IN A CLEAR STAR LIT SKY SOUTH TO N/WEST. ORANGE TRIANGULAR LIGHT POINTING UP SHORT DISTANCE. FROM OBJECT, S .NO SOUND MOVING ABOUT TOO TIMES AIR CRAFT SPEED. OBSERVED WITH BINOCULARS.
Source: National UFO Reporting Center
---
Date: December 13 2009
Location: Ellesmere Port England
Time: 17:38
Summary: It was 17.38, it was very dark outside. I was waiting at my front window when I noticed something in the sky. I noticed 2 diamond shaped lights, I studied them because of their vibrant deep orange colour. I watched how the "lights" seemed to play with each other, moving like no human aircraft could possibly move. I noticed how one light seemed to follow the other, almost as if it was chasing it. The speed went from, rapid to slow back to rapid, speeds like I've never seen. I noticed the lights plunge only to stop then shoot off in all kinds of directions. I was absolutely amazed. After around 3 minutes, one of the lights seemed to go very small but still visable for a while, almost as if it wasmoving away. The second light waited for around 20 seconds then went really bright and bigger before disappearing in the same way- again almost like it was moving away. I studied the skies for some time after this and I saw nothing. I believe that what I saw moved like! nothing human ever did. I have been left astonished, still looking at the skies at night- I never expected to see anything in such a small part of the world.
Source: National UFO Reporting Center
---
Date: December  2009
Location:
Time:
Summary:
Source: National UFO Reporting Center
---
Date: December 15 2009
Location: Adelaide Australia
Time: 04:42
Summary: It's was 4:42am i was out side waiting to get pick up for work as i do every day, what i first saw was a shooting star witch made me look up in to the sky and thats when i saw a small light moving fast across the sky it was low flying and just look like a small round ball of light it then just vanished. When i was out side the next morning i kept an eye on the sky thinking maybe it could have been a satellite and i was just tired. but i haven't seen anything since and I'm out side same time every morning.
Source: NUFORC
---
Date: December 16 2009
Location: Beirut Lebanon
Time: 11:45
Summary: one black oval object flying high above the sea in Beirut, moving, pausing, and changing directions. The object was a single, black, oval to circular body. I didn't make out any smoke or cloud trails from it, the background was the clear blue sky and the object was clearly visible. It was above the sea much higher than the incidentally passing airplanes and at a much higher altitude than the building around me. It moved to the left very slowly still above the sea and then stopped there for about 5 minutes. I called both my parents to ask them what they thought it was and none were able to answer. Then the object changed directions and moved to the right at a faster pace but still slow. As it moved to the right (now over land) I lost sight of it because of the buildings facing me, so I moved to the other end of the balcony where it should be visible again and indeed there it was. Now it was at a farther distance and it appeared as a black dot slowly moving to the right. My parents and I followed it all the way until it disappeared behind the buildings and we couldn't see it anymore.
Source: National UFO Reporting Center
---
Date:
Location:
Time:
Summary:
Source:
Location. Connecticut (exact location not given)
Date: December 17 2009
Time: 530a
The witness suddenly woke up when he heard a boom from outside. Scared he sat up and saw a white figure in his neighbor's yard. He thinks that it must be a light or a reflection so he tries to fall sleep again, but it doesn't work. He thinks about what it could really be, and he surmises that it could be 'an extraterrestrial' (!). For 30 minutes he was afraid to get up, so he checked his cellphone which was on the table next to him to check the time. It was now exactly 602a. He sat up again and could now see the figures closer now, so he could make out what they were. He could see that the figures had 'paper white' bodies in the distance. As he stared at the figures he could see that the figures 'blink' their 'heads' on and off, with no particular pattern, as if communicating to one another. Then he sees a third figure appear. One figure was far to left, a short figure in the middle, and a slightly bigger figure to the far right. The orange figure is about twice the size of the other two. He then hears a loud roaring sound in the sky like the wailing of an engine. He thought that it could be their ship's engine, but he cannot see any object. A little bit later he gets up and looks out the window, he could now see them very clearly. They had two arms, two legs, and heads and on one of them he saw a separate light coming from the one on the far right. It is shaped like a square. They blink their 'heads' once again as if in conversation. The witness then turns to his computer to 'write a report of the event'. He is only 15 years of age and very afraid. He looks out one more time and the figures have by now vanished. He then heard another loud engine sound and then nothing.
Source: http://mufoncms.com
---
Date: December 18 2009
Location: Taberg Sweden
Time: 20:20
Summary: The spaceship was triangle shaped. Me and my friend was out for a walk and then my friend saw a falling star or at least he thought so. (It was a fire ball) and 5 minutes later we saw a spaceship 100 meters up above us. The speed of the spaceship was about 200 km/h, it's a guess. On the spaceships edge's was it round orange red glowing light but it wasn't so strong. Then 10 minutes later I saw a half circled formation of lights and then it flow above me and disappeared in the horizont.
Source: National UFO Reporting Center
---
Date: December 19 2009
Location: : Caracas Venezuela
Time: 18:00
Summary: This week there was a lot of of ufos activities, like 5 ufos were seen during this week but the climax of such activity was this one. A large cylinder with 4 small wins crossed over the city travelling like a 300 km/h around 1000 feets over the ground from east to west .It was incrementing its speed and do it so we can see a red halo over the tail while a white halo was in the front of the craft.We calculate its side as like a 747 jumbo jet.First we thought was this type of craft but then we used binoculars to see it well.Then the craft was increasing its speed and altitude.Once thing that is very important was that it travel like doing not work at all and didnt make any noise.
Source: National UFO Reporting Center
---
Date: December 20 2009
Location: Manchester, England
Time: 20:40
Summary: Amazing sighting of UFO over Manchester, England saw the diamond shape in sky, 4 lights at points of diamond shape-either 4 separate or 1 single craft? was lingering then drifted to left as it flew away.
Source: National UFO Reporting Center
---
Date: December 21 2009
Location:
Time:
Summary:
Source: National UFO Reporting Center
---
Date: December 22 2009
Location: Oldham England
Time: 04:01
Summary: I could not sleep, and got up at 4am. I opened my window and took a breath of fresh air. I looked around the neighbourhood after hearing a dog barking, and looked to the right. I could see a huge black perfect triangle hovering silently and still. There was no lights on the craft. After staring at it for 5 seconds I ducked my head in, feeling suddenly unnerved. How long it had been there or how long it was there since I do not know.
Source: National UFO Reporting Center
---
Date: December 22 2009
Location: Essex, England
Time: night
Summary: The witness and his grandmother both experienced very realistic and surrealistic 'dreams'. Both were quite disturbed by the dreams and found it difficult to sleep all night. In his dream he was in a motor home with his parents but it wasn't outside it was in a large, pitch black room. He opened the door to the motor home to enter the room and he noticed 'people'. They were dressed just like us, he presumed just ordinary people. However he became very agitated by them and they began to try and enter the motor home, not in a threatening way, they just wanted to go the same place he was going. He started shouting 'go home' repeatedly and kicking one that he actually woke himself up by kicking the wall by his bed. While awake his heart was pounding very hard and he couldn't control it. He didn't even feel scared by the dream but his heart was aching. His grandmother also had a dream that something was breaking into her house after seeing a brilliant white light in her garden. She then saw a crack in her bedroom wall and she could see a glacier type phenomenon emerging through the crack. She felt as though something was trying to take her away but she resisted. However her cat started acting odd by insisting on jumping on the bed and doing something to her head. She tried repeatedly to throw the cat off the bed but it needed to be doing something near her head. Both witnesses were woken up around 0300a that night.
Source: http://www.alien-ufos.com/Strange-dream-t27665.html
---
Date: December 24 2009
Location: Bath England
Time: 18:30
Summary: 18:30 hrs at approx 4000 feet South South West of the City of Bath. Travelling at a very high speed in a North Westerly direction before stopping for a few seconds and ascending a speed ouit of sight. Its shape was similar to a jelly fish and appered to have trailing "arms" It was not a helicopter nor a chinese lantern the speed was simply to great. We are quite mystified and would be interested to know if there were any other sightings.
Source: National UFO Reporting Center
---
Date: December 24 2009
Location: Consett Durham Co. England
Time: 19:06
Summary: I came out of my garden shed i saw my wife looking out of the kitchen window up at the sky i looked up to see what she was looking at there was a orange ball of light i heard a airplane and i saw the airplane lights go past the ufo which looked a lot higher. I took a photo with my mobile phone, the flash went off and the ufo slowed down nearly stopping as if it had seen me. By then the airplane had gone and there was no sound, the ufo moved away very very slowly and then disappeared.
Source: National UFO Reporting Center
---
Date: December 24 2009
Location:  Auckland New Zealand
Time: 21:00
Summary: We were driving to view a house festooned with Christmas Lights in West Auckland on Christmas Eve around 9pm. As I proceeded from the traffic lights I noticed two red circles to the south-east. I pulled to the side of the road and signalled to other our family in the car ahead to pull over. We all witnessed two slow moving red lights about drawing pinhead size, one behind the other. At first we thought they were helicopters but no navigational lights were visible and there was no audible sound. They flew together for a short time then one changed course. We all joked that they were checking out the house of lights and my d-i-l suggested it was Santa arriving with Rudolph! As one faded into the western sky it no longer glowed but appeared as a pinprick constant red light. We continued to see them as we walked to view the house and as my husband and I returned to East Auckland we spotted the lights again – this time two side by side and one on top. We quickly searched for a safe spot to stop the car but they had disappeared. The Auckland Herald also reported strange lights over Tauranga the same night but the Police had no reports of other sightings. I did not report our sighting other than to this site.
Source: National UFO Reporting Center
---
Date: December 24 2009
Location: Greenock Scotland
Time: 21:05 
Summary: Greenock, Scotland, Bright light, 1 min, the bright light moved light a plane but had no sound and was not that high in the sky. I observed abright orange light fly above us. It was a cold clear night and there was no sound or any flashing lights so it wasn't a plane or helicopter.  The next night i saw 3 lights in a triangle shape the same bright lights and no sound.
Source: National UFO Reporting Center
---
Date: December 24 2009
Location: Glasgow Scotland
Time: 23:01
Summary: we saw a triangle shape that seemed to be made up of 3 small circles,it was multi coloured and was moving from our right to our left.it then stopped for about a minute and then moved off sraight ahead away from us then gradually faded and disapeared.the colours from it were greenish yellow and red.it was a clear sky with only a slight wisp of cloud.we both work in a hospital as night porters for about 25 years between us and neither of us have ever seen anything like it before.
Source: National UFO Reporting Center
---
Date: December 25 2009
Location: Birmingham England
Time: 17:30
Summary: 3 orange/yellow lights in triangle formation slowly moving in triangle formation over bhx airport .the lights slightly flickered then they disappeared slowly faded away/it the clouds
Source: National UFO Reporting Center
---
Date: December 25 2009
Location: Southampton England
Time: 18:25
Summary: First I was outside, 6.30pm, There is a large field and woods leading down to a river backing on to our house, slowly appearing out from the top of the woods a huge low flying, orange/yellow/reddish sphere moving in a perfect slow flying straight path over the the tops of the trees, hedges then picked up speed as it flew over the farmland, houses towards the road then hovered up and down for about 6 seconds and then vanished, I looked up in the sky and then saw something flying through the night sky, this flew to fast and curved to often for it to be a satellite. I know how satellites move. My mum and aunt also witnessed this same object the weekend before last. They watched as t hovered and moved slowly above the tree tops. Then later on again that night around 9:25 I saw it again out the bathroom window, very red this time, it also appeared to be moving slower than before, it was very very bright, I ran outside to watch it again, then again as it got close! r to the road it picked up speed and moved upwards and vanished. My dad witnessed it with me and he is a chief engineer, he commented how odd it made no sound and appeared to be pulsating heat and the way it moved was in a most intelligent way, a careful way. I will be watching out again tonight.
Source: National UFO Reporting Center
---
Date: December 2 2009
Location:
Time:
Summary:
Source: National UFO Reporting Center
---
Date: December 25 2009
Location: Dekalb County, Tennessee
Time: late night
Summary: The witness (involved in other encounters) was about to fall sleep when 'a small child' with very white skin appeared in her doorway. She looked at the witness and said mentally, "Come on, Mama, we need you." She left the bed and entered the living room which then became a very bright light. Then she was in a large room about the size of a football field. This room was oblong in shape with shiny metallic walls and was filled to capacity with more of the strange looking children. Then she was in the center of the room and all the children were taking turns just touching her, stroking her arm, or thigh. They were projecting thoughts of awe, gratitude, and love to her. Many were saying, "thank you for allowing us to be here." They were very loving, she felt from them just overwhelming gratitude. Later the witness woke up in bed, very cold and tired.
Source: http://www.mysterious-america.net/reality210.html
---
Date: December 26 2009
Location: Bethel, AK
Time: 17:30
Summary: Large red/orange oval fireball-like object flying low and slow from right to left at first. Thought it was a plane on fire but the brightest lights were in front of it and there were no sounds coming from it. As we watched it took on the form of a disc, turned from west to north and then was gone.
Source: National UFO Reporting Center
---
Date: December 26 2009
Location: Bedford England
Time: 20:00
Summary: The craft came from the south past me at a low aircraft height silently…no strobes or navigation lights and completely silent, i got a good clear view of it for at least 10 -15 seconds…it went past a tall tree and slightly into the distance where it turned east and carried on into the distance. it carried on for about 2 mins where it was too far away to see.. no strobes, flashing, noise or change of speed..which was slowish…much slower that a commercial jet whose flightpath is east to west, perhaps as fast as a slow helicopter, hard to describe but had a heavy halo of red light around it that was bulbous at the front..like a light in mist…with a brighter central core…it definitely had something like a red navigation light on a aircraft but much bigger and not completely round this light was still and did not blink…the 'halo' was thick and i cud see there was a light emitting it but it was definitely eggish shaped with wispy but a defined edge…there was no mist for sure cus i was looking at the moon and it was a crisp clear evening.. there was definitely absolutely no sound..nothing..definitely no flashing lights..no other colour…just red and no change in speed which was slowish…i got a really good look at it for a amount of time and i couldn't tell what it was, there was other air traffic..planes etc.. im on a flightpath so all planes go the same way..the opposite way…..the was a very light breeze and it was mild with a gathering nip in the air.
Source: National UFO Reporting Center
---
Date: December 26 2009
Location: Bangalore India
Time: 21:09
Summary: I was on the terrace with a friend and I looked up at the sky.(Nagarbhavi, Bangalore, India) I saw three blinking lights (white). I dismissed it thinking it was a plane and then decided to see how it rises up. But, it did not move like a normal plane. It moved higher and higher in a 45 degree angle and then came down again close enough for me to see a shape. It was roughly triangular. Shaped like a three-pointed star. Three wings and at the edge of each one was a bright white light. These lights blinked consecutively, one after another. It went straight across the sky till I saw it disappear into the grey rain clouds. I think it was grey in colour but i could be wrong because it was a night sky. I am a student and I don't believe in foreign Life. It could be a weird weapon some country is developing. But it was creepy.
Source: National UFO Reporting Center
---
Date: December 26 2009
Location: Dundee Scotland
Time: 21:15
Summary: Around a dozen bright glowing orange objects following exactly the same path before stopping and fading to nothing, as if moving out in For 15 minutes i witnessed bright orange objects systematically follow each other across the sky above Dundee in Scotland before stopping in the sky, fading and disappearing. I witnessed around a dozen of them do this. A friend at a different address witnessed the last two of them. They did not behave randomly so chinese lanterns are almost certainly ruled out. The objects followed each other (silently) a good distance apart although at one point three of them were relatively close together. They followed each other exactly. The first one would stop and slowly fade to nothing and would then be replaced by the next one which would do exactly the same thing. As a skeptic i have run out of ideas, as has my friend.
Source: National UFO Reporting Center
---
Date: December 2 2009
Location:
Time:
Summary:
Source: National UFO Reporting Center
---
Date: December 27 2009
Location: North Atlantic Ocean, approx. 500 km WNW of Shannon, Ireland or approx. 800 km W of Glasgow, Scotland 
Time: approx. 2:00 AM GMT
Summary: Three bright red lights in a triangular (isosceles) shape over the North Atlantic Ocean, seen from a window seat (facing south) on Delta Airlines #106 flight from New York (JFK) to Frankfurt, Germany. At about 2:00 AM GMT, I was awake on the transatlantic flight at the time the cabin lights were dimmed and many people were sleeping and there was very little to no activity going on. I looked out the window at the stars, and noticed three bright red lights overhead in the one- to two-o'clock position in the sky. Thinking this was a reflection of cabin lights, I cupped my hands over my eyes to block out any reflecting light. The lights were bright and clear overhead, so I then immediately thought these were outside lights. I looked down over the wing lights, and noticed that the right wing light was white; since I couldn't see the tail at all from the window, I realized these were not tail lights. In addition, they were overhead, where I had to actually look up from the window,! so I realized these lights were neither part of the plane nor were they land lights, since this was over the ocean. As this was also in the middle of the non-eventful flight, the cruising altitude had not changed, so the three red lights in triangular form must have been at the very least, 60,000 – 80,000 ft. high. The lights also had a blinking pattern which uniformly looped over and over for the ten-minute sighting: the two left side lights blinked once, followed by the top right light; then the two top lights blinked once, followed by the bottom left light; then all three lights together blinked in unison. This pattern of blinking was happening during the entire time. In addition, unlike seeing another plane in flight, these red lights were stationary – with the Delta airplane moving away. It was like seeing bright blinking lights on the ground – but in reverse. The blinking lights were above and we were flying below, moving more and more out of view. After about ten minutes, the stationary blinking lights were moving out of view as the plane moved further to the "left," or east. After they were out of view, the view out the window looking in same direction was pitch black; it was then, when I realized this was clearly not a reflection but an actual set of lights in a triangular form, blinking in patterns and 'hovering' over the North Atlantic Ocean.
Source: National UFO Reporting Center
---
Date: December 28 2009
Location: Blackburn England
Time: 01:25
Summary: The object was a bright orange glowing light. Moving from south to north across the sky, it then moved directly upwards and the glow faded and disappeared.
Source: National UFO Reporting Center
---
Date: December 29 2009
Location: Kilmartin Scotland
Time: 20:00
Summary: I was in a car with 3 other people we were heading to Kilmartin, Scotland. Out of the forest I saw a bright white or orange light shoot straight up out into the sky. It was dark and the forest was dense but it shot straight up into the sky.
Source: National UFO Reporting Center
---
Date: December 29 2009
Location: Middlesbrough England
Time: 23:20
Summary: looking up at sky noticed a ball of fire moving quickly across sky. there was no noise, this is the third time we have seen this in the past 9 days.. At first we thought it was a hotair ballon but it was late evening every time we have seen it.
Source: National UFO Reporting Center
---
Date: December 31 2009
Location: Swindon England
Time: 00:13
Summary: I started to look out of the window and saw a small red light that was moving outside of the window. I called the other witness over and saw that one of them actually split into two – One up and one down. The others hovered in sight of the fireworks, then after a few minuites slowly went back up to the sky.
Source: National UFO Reporting Center
---
Date: December 31 2009
Location: Troon Scotland
Time: 19:30
Summary: This was a most clear concise sighting of totally inexplicable objects in perfect weather. Early evening over Troon (near Prestwick Airport) several circular objects appeared in total silence coming from South and turned several of them side by side like in a controlled flight pattern onto a westerly heading. My wife and I witnessed this as did a total stranger who just alighted from a car. I am a 77 year old ex member of the 8th Air Force and was an active private Pilot, although it was New Years Eve in Scotland neither of us had up to then touched a spot of the `golden nectar`!! We shortly rectified that situation!
Source: National UFO Reporting Center
---
Date: December 31 2009
Location: Macclesfield England
Time: 19:55
Summary: Two illuminated orange lights flying in unison over Macclesfield. Sighting lasted approx 2 minutes. Parallel flight path,then disappeared.  Witness uses to work as aero technician in USA, now civil engineer & knew what to look for with aircraft.I am a complete novice, but knew it was strange.
Source: National UFO Reporting Center
---
Date: December 31 2009
Location: Preston England
Time: 22:15
Summary: Saw a orange light move slowly left to right getting faster as it got further away then disappeared, i would like to know if its a ufo or just a space station again that went past longridge about a year ago? I'm in the uk by the way
Source: National UFO Reporting Center
---
Date: December 31 2009
Location: Sarpsborg Norway
Time: 23:45
Summary: Two orange balls of light rose up from the sky and kept climbing upwards and over us. One of them was higher than the other and started to go into the clouds but the other one flew over us and went straight up and disappeared into the clouds. There was no noise and both of them were a bright brilliant orange light shape. These were no planes or helicopters and i my wife and my son all saw the same thing.
Source: National UFO Reporting Center
---
Date:
Location:
Time:
Summary:
Source:
Related articles