 Date: September 3 2010  
Location:  Calgary, Canada
Time:  
Summary:  
Source:  
---
Date: Fall 2010  
Location:  McComb, Mississippi, within about 50 feet of this location 31.235673, -90.485245
Time:  
Summary:  During the fall of 2010, I don't remember the exact date, my friend Jeffrey and I decided to go to our local 'Game Stop' late in the evening. We left the mall shortly before they closed at 9:00PM, and the weather outside had decided the rain. This is important, as it led to me deciding to take back roads home instead of using the interstate, and it also allowed us to see what we did. The area is quite rural, and in seconds you go from city to countryside. After crossing one of the bridges over Interstate 55, the road has a small depression, and then has a long hillside. As we neared the bottom of the depression, there was another car headed towards us at the top of the hill about 500 feet away, and then SOMETHING ran across the road just a few feet in front of my vehicle. The reason I say something is because there was nothing there, almost as if there was a hole in the rain. Imagine an animal about the size of a large cat or a dog the size of a Cocker Spaniel running through the rain, and then take away the animal. I could see the raindrops hitting its back, roughly 18 inches above the pavement, and the rain drops hitting the pavement around it on all sides. From the pattern it left in the rain I had the impression that it was a four-legged creature, due to the raindrop pattern being about 2.5 feet long and about 1 foot wide and 1.5 foot in height. It only took it about two seconds to cross in front of us, from right to left. After it disappeared, I asked Jeffrey "Did you see that?" His reply was "I did, but I wasn't going to say anything because I didn't want you to think I was crazy!" I have seen many things in my life, some of which I may share later, but this incident has to be the oddest one of all. I would really appreciate any insight you or any of your other readers would have about such creatures. If you have any questions feel free to contact me, but I really have no other way to describe what we saw that night. Thank you for taking the time to read my account, and thank you for all you do to help people understand the things we see and experience that cannot be explained. SO
The most striking part of the encounter to me was that even though this thing was only feet away from us, I could clearly see the rain hitting something above the ground, but I could also see the raindrops hitting the ground on the other side. Thinking back, the center of the mass seemed to be somewhat darker than the surroundings, but still invisible. There didn't seem to be a head to the creature, because the drops that were hitting in midair were pretty much level to the ground. Also, I don't recall seeing splashes from feet hitting the ground. I'm quite sure that if it had been an animal crossing our path, it would have been well illuminated by me headlights and the ones from the approaching vehicle. But whatever this was did not so much as cast a shadow from the lights. Out of the many paranormal/UFO encounters I've had in my life, this is the main one that keeps me scratching me head.
Source:  phantomsandmonsters
---
Date: September 10 2010  
Location:  Morrilton, Arkansas
Time:  
Summary:  I live in Conway AR and wanted to share a REAL mass sighting with you that happened in Morrilton AR back in 2010. My band was setting up for a weekend gig at a club named Joses at around 9pm and on a return trip to get a load out of our trailer I noticed lights moving North to South almost directly above us at approx the height single engine planes usually fly (1-2000 ft?) they were brightly lit spherical objects – white upper half / red bottom half like a fishing bobber; slowly moving individually in tight yet seemingly random formations and they never got closer or further away from each other or deviated in altitude. They were not connected to each other either- we could see stars between them as the passed us. As they passed our position they would fade out rather quickly. The craziest thing about it was that we saw wave after wave of these objects go by; 12 to 15 object waves at a time and actually had to quit watching them so we could continue setting up our band equipment. Each wave was separated by approx. 1000 ft. I got on top of the club in attempt to see better (looking for a plane or something dropping flares) but only saw more and more coming towards us. One of the club owners was on the ground and hollered out "I'm up to 50 now" as he was counting them. Major WTF moment. There were 7 of us that saw these things and unfortunately cell phones weren't good enough to get video of them, although we tried. They were not flares….I've looked at lots of flare videos. I'm not saying we saw alien ships but don't have a clue what they were. And for the record-we had just arrived at the club and no smoking or drinking had taken place yet! I would say I personally saw well over a hundred pass over. The long trail of them HAD to be crossing over I-40 which was directly north of our location. We were all pretty amazed and excited but felt no fear about seeing them. We are all willing to talk about it in a public forum if desired. Thanks for what you (Peter) and others do. I wish I had the software to recreate our sighting.

Source:  MUFON
--- Date: September 18 2010  
Location:  Auburn, Washington
Time:  
Summary:  
Source:  
---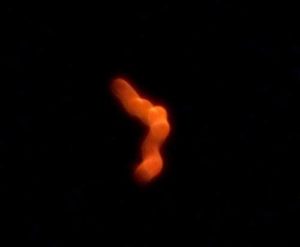 Date: September 18 2010  
Location:  Pennsylvania
Time:  
Summary:  
Source:  
---
Date: September 20 2010  
Location:  Nashville, Tennessee
Time: 19:00
Summary: Witnesses reported seeing a cigar-shaped object white and red in color. It had no wings and when it was flying it was tilted over going up. It also had a large clear window with little human- like figures looking out. No other information.
Source: NUFORC   
---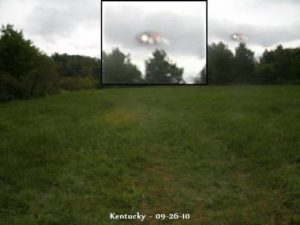 Date: September 26 2010  
Location:  Kentucky
Time:  
Summary:  
Source:  
---
Date: September  2010  
Location:  
Time:  
Summary:  
Source:  
Related articles