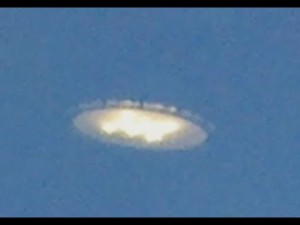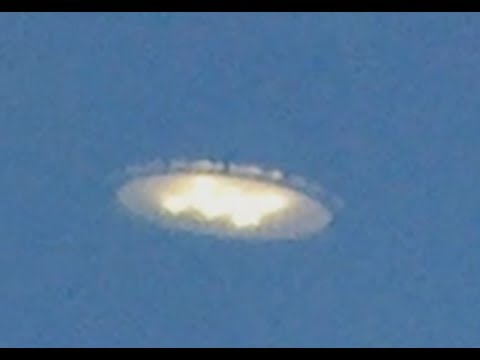 (Last Updated On: September 11, 2016)
Date: June  2012
Location:  North Carolina, exact Location: not given
Time:  07:10 a.m.
Summary:  The witness had gone out scouting for a place to build a deer stand for the upcoming season.  He had gone out the day before and cleared out a spot in which to build the stand. He got down to the spot early that morning with the rest of the supplies he needed to complete the stand. He remembers glancing at his watch when his cell phone rang. It was a friend that was to suppose to be helping him telling him that he could not make it down there that morning, he chatted with him for several minutes before hanging up. He climbed down the ladder to get more nails from his truck and happened to look across the field and he saw a dark object in the distance. He thought it was a few miles from his Location: and thought nothing of it, got the nails from the bed of his truck and climbed back up the ladder to finish bracing. Once he finished the seat portion of the stand, he climbed up on it to check the comfort and make sure it was braced properly and would be safe to hunt from. As soon as he sat down the wind picked up a little and he looked around to check out his line of sight and was shocked by what he saw. When he looked to his left, out in a cornfield, he saw a huge black object hovering low, just above the corn and the disappear behind the woods just south of the field. He climbed down from the stand and decided to go in the direction where the object had vanished. At first he thought he had imagined the whole thing because it made absolutely no sound and yet it was less than 100 yards from him. Once he managed to cross the creek and make his way to the edge of the field he could see the object which was now on the ground. A feeling of curiosity came over him. He was afraid of what he was watching but somehow was drawn to it. He couldn't explain the overwhelming feeling that he had to get closer to it. It felt like something was pulling him towards the object. After standing there, he walked about 30 yards just along the wood-line and approximately 60ft from it. He thinks he was behind the object. Suddenly, he looked over toward the cornfield and saw two 'people' walking toward the object. He thought that they 'were kids' and started waving his arms back and forth and suddenly realizes that he cannot yell or say a word. At this point he was extremely frightened. When the supposed kids got closer he now could see that they were not kids at all but midget-like people and their skin was yellowish and they had very large eyes. In the end he doesn't even remember getting back to his truck and leaving but he has not been back down there again. He has also experienced very 'vivid' dreams after the encounter.
Source:   Mufon CMS
---
Date: June  2012
Location:  
Time:  
Summary:  
Source:  
Location: Abilene, Texas
Date: June 2 2012
Time: late night
The witness awoke and a shadow caught her attention, at first she thought it was her eyes. Her dog never barked or alerted her. She is not even sure why she woke up. When she blinked several times and rubbed her eyes she realized that she was seeing something. His windows are low so the figure could not have been more than 4ft tall. It was a shadow of a head, larger than a human head and a little skinny neck and shoulders that she could see. It moved so slowly that the witness 'got the chills'. In the other window there was a tall super skinny shadow that slightly made a 'Y' at the top. As soon as the shadowy figure moved away from the window she hit her husband hard and told him that there was somebody outside. He turned on all the lights and grabbed his gun and ten minutes later they checked outside and found nothing.
Source: Mufon CMS
---
Date: June 3 2012
Location:  Rochester, New York
Time:  
Summary:  Walking to my car from work. There was this rush of wind, dirt swirling around pretty loud. I couldn't believe what I was seeing and have no idea what it was. 16 silver cubes about a foot wide in groups of four coming up from the intersection with a balloon like object which seemed to be guiding them to the east and up till out of sight. The first thing I thought is – they found me. I had moved. I also feel time had to have been frozen because there were no cars or people in a busy area. I watched them till they were out of sight. This same month I had several sightings, but it was triangle shaped. I was watching the sky and I thought what a beautiful star and then it went side to side twice. I was shocked and said to myself I didn't see that and it went side to side again. I grabbed the camera and it slowly went over my house very slowly and I took many pictures. It was pretty low also – about two to three hundred feet up. I put the camera in my dresser drawer and the next day after work I went to get the camera to get some prints made but the camera was gone only the case was there. I was so disappointed but figured they did not want me to make prints. I have missing time, triangle shaped skin gone. I also ave green eyes and RH negative blood. Lots of paranormal activity in all places I've lived.

Source:  Mufon CMS
---
Date: June  2012
Location:  
Time:  
Summary:  
Source:  
Location: Modesto, California
Date: June 9 2012
Time: night
Sometime in the middle of the night he woke up and was just lying on his right side staring at the wall and there was a quick flash of dime, greenish white light that came up from the floor, which was hidden from his view. He then got a glimpse of the top edge of what looked like an amoeba-like, semi-transparent creature. He quickly lowered his head and the creature was hidden from his view but here were furious energy weaves coming up in that corner of the room. The waves looked a lot like the ones you see over the highway, when driving in the desert on a hot day. He decided to take a good look so he popped up onto his right elbow, very quickly, and got a good face to face look at the entire being—for just a second—and then it disappeared and there was a slight rusting of two or three of the vertical blinds that cover the sliding doors which open onto the patio. He got a good look at the blinds swing a few times right after they made a tiny clattering noise. It all happened in probably two seconds.
The witness additional described the appearance of the creature as flat, like a fried egg without the yolk in the center. Rectangular, but with a wavy border—again like a fried egg sometimes looks. The border was thicker, like on a pizza. The size was approximately 12" wide and 18" tall. It had visible objects scattered randomly inside it, sort of reminiscent of vacuoles in a cell. The objects ranged from ¾ "to 1" and were whitish to dark green—but diffuse, since the creature was translucent, not fully transparent. The inside area of the being was dimly lit almost like the light a night-light puts out. His opinion is that everything of the creature that was visible was seen by light emanating from the being itself—this theory is based on the fact that as soon as the creature disappeared that corner of the room was nearly pitch black.
Source: Mufon CMS
---
Date: June 18 2012
Location: Belcourt, North Dakota
Time: 07:00 a.m.
Summary: The witness was out in the woods collecting firewood when he saw what he described as an 'S' shaped object or thing floating about 6 feet in the air. It had no lights but he could see what appeared to be 'weird looking words' along the side almost like 'old Cree writing'. The witness thought that it was not a drone and could see what appeared to be orbs of 'energy' gathering something from the ground one of them flew towards the witness and was emitting a strange humming sound it suddenly flashed a deep purple light at the witness and that's the last thing he remembers of the encounter. He found himself lying on the ground as if nothing had happened. He later recalled hearing a strange language around the object and estimated that had seen the object for about 25 minutes.
Source: NUFORC
---
Date: June  2012
Location:  
Time:  
Summary:  
Source:  
Location: Maine, exact Location: not given
Date: June 20 2012
Time: 00:15 a.m.
A husband and wife had gone out to sit on the deck for some fresh air after a very hot and humid day. They sat looking at the woods for almost an hour it was the first night that the fireflies had come out. As they sat they both began to notice that all the sounds of the woods had ceased. All the crickets stopped, and all the peepers became silent in the pond behind their house. It was at this time that the husband noticed something in the yard. At first he thought it might be a skunk because all he could make out was a little bit of white. As he stood up from his chair to investigate, the patch of white that he had seen began to back up and emit a very dim glow. At first he was a bit taken back and told his wife to stand up and take a look. By the time she stood up the glow of the 'life form' had become dimmer and backed off to the other side of the fence where it stopped and seemed to focus on the witnesses.
The wife stepped towards the glow now about 5 yards in front of them and then the glow became brighter. They felt that this thing was observing them but they did not feel threatened. For twenty minutes or so this went on and that is when they decided to get a little closer. No sooner had they thought of getting closer a second glow appeared out of nowhere five feet to the left of the first glow. The second glow was a lot brighter and was clearly moving side to side. At this point both became frightened and walked back up on to the deck not taking their eyes off the two glowing forms for a second. Once back on the deck the second glow began moving towards them at a fast pace about ten to fifteen yards in front of them. Once it cleared the fence and was clearly in their yard the couple retreated into the house. They were too scared to go outside again and decided to call it a night.
Source: Mufon CMS
---
Date: June  2012
Location:  
Time:  
Summary:  
Source:  
Location: Maine, exact Location: not given
Date: June 21 2012
Time: night
The same couple of the events of the previous night decided that they would go to the backyard to see if what they saw the night before would return. The night was very reminiscent of the first night. There were no sounds to be heard. They lay out on the deck observing the sky for an hour when the wife noticed something up in the air. Best described as an extremely white bright light shooting across the sky, the main shape of the object was oblong. It was brighter than anything they had ever seen and moving very fast. The most bizarre characteristic of this bright oblong shaped light was what appeared to be appendages or tentacle-like things coming out from each side of it.
They moved from side to side extending and retracting as it made its way across the sky west to east out towards the ocean. They both found this to very strange and proceeded to do some research on an I-pad they had brought out. It was at this time when the husband focused his attention back towards the woods where they had seen the glow the night before. After looking for only a couple of seconds the 'glow' appeared again slowly on the opposite side of the fence. He alerted his wife to the arrival of the glow but this time it was not as bright as the night before.
Source: MUFON CMS
---
Date: June  2012
Location:  
Time:  
Summary:  
Source:  
Location: Lachine, Michigan
Date: June 22 2012
Time: dusk
A family of three was at the husband's uncle's house in order to patch up some holes on the eves where bats had a nest. It was dusk and they were waiting for all the bats to fly out before patching up the holes. Suddenly the husband saw an object in the sky and pointed at it. It was moving very slowly coming towards them and it was black. It was about 3 telephone poles higher than the tree line. The Location: they were was very wooded and surrounded by farms and fields. The object made no noise and moved slower than a bird. They thought it must be a huge bird, but as it got closer it seemed to just slowly float across the sky. It was bigger than a human. It resembled some type of man- like creature hunched over. The stunned family watched as it flew directly in front of them. It was so dark that they couldn't make any details on it, nothing on it was moving, it wasn't a bird, plane, balloon or anything they had ever seen. It continued to go past us and never went higher or lower until it disappeared behind the tall trees and out of sight.
Source: Mufon CMS
---
Date: June  2012
Location:  
Time:  
Summary:  
Source:  
Location: Concordia, Argentina
Date: June 24 2012
Time: evening
A woman reported seeing a tall figure in black that suddenly was 'absorbed' into a ship. The witness reported that the figure seemed to have appeared out of nowhere and was convinced that it was an extraterrestrial. The main witness accompanied by her husband and their dog were walking near the grounds of the local Comodoro Pierrestegui Airport when they suddenly turned around and saw a very tall human-like individual at least 2 meters in height that was carrying what appeared to be a briefcase in each hand. The figure appeared to have appeared suddenly and the witnesses did not see any cars around. They described the figure as human-like, more than 2 meters in height, with a thin face, long arms and legs and gold-colored hair. The strange being seemed to completely ignore them and moved in strange 'robot-like steps'. A few meters away the stunned couple saw the figure stop and place the two 'briefcases' into a semi-visible ship or object and then vanish in plain sight.
Source: http://www.mysteryplanet.com.ar/site/?p=4723
---
Date: June 25 2012
Location: Glenwood Springs, Colorado
Time: night 22:00
Summary: The witness (involved in other encounters) heard a noise from his renter's room—a thud- like sound; he walked down the hallway toward his room and called out his name. A bright yellow light was shining from under the door. He called out his name again, nothing. So he went back into his room turned and looked down the hall. It was dark in his room again. He just thought to himself that he would ask him in the morning why he didn't answer. He went back to bed and woke up again around 3 am to a being at his window—dark black. Initially he thought it was a burglar trying to break into the house.
He screamed for him to go away and it then changed shapes to look like a spider attached to the window. The witness screamed again and it swooped away, making no sound. He got up and looked out his window—there were four black shapes, all different, from short and stocky to tall and thin, standing on the other side of his fence. His yard and the neighbor's were bathed in a light blue light, like back lighting. He could see the shapes very clearly. He then ran to the front of the house and saw two creatures crouching behind his neighbor's car and two behind his renter's van in the driveway. He then woke up his renter to tell him what had happened. His renter informed him that he felt that he had been abducted since he was a child, and showed the witness a bump on his leg that he always felt was some sort of implant to track him. He left the next morning to go camping and call upon 'good fairies and energy' to take this darkness away from the witness and his home. The renter is now missing. He left on the morning of June 26th and has not been seen since. The Search and Rescue team did find his van at a local trailhead but no one has found him yet.
Source: Mufon CMS
---
Date: June  2012
Location:  
Time:  
Summary:  
Source:  
---
Date: June 27 2012
Location: Federalsburg, Maryland
Time: 20:00
Summary: We were driving to my mothers house and the small bridge on 313 was closed so we turned left and went through the town of Federalsburg. We then turned right trying to find a detour. I had just mentioned how good of time we were making bc i looked at the clock it was 8:00. We came upon a very dark wooded area in the road. My mom said wow that is really dark. That is the last thing either of us remember. Then next thing we knew we looked at the clock, it was 8:30. It literally felt like seconds before it was 8:00! My 21 month old daughter had been fussy right before the woods, but was now very quiet. The dogs had been panting but were now still and quiet. Everything was earily quiet! We felt very disoriented and realized we were miles from where we originally were and in the totally wrong direction. Based on my memory and my good sense of direction, and my mothers knowledge of the area it made no sense to be where we were. I then noticed a burning bump in the! back of my head behind my right ear. My mother felt very numb and extremely disoriented. We both felt as though we had a sunburn, a hot, tight feeling on our faces. She then noticed a bump in her head in the SAME spot. They looked like fresh needle marks. We drove to my mothers house in Seaford in shock and disbelief of what just happened. Since being home we have experienced headaches, neck aches, and feeling shaky. However, the swelling behind the ear has gone down on both of us. I was unable to find a mark on my daughter. We are upstanding citizens and this is NOT a hoax! Something very strange happened to us tonight, something we will never forget. We are thankful we had each other to share our experience with bc it defies logic.
Source:
---
Date: June  29 2012
Location:  North Carolina, exact Location: not given
Time:  night
Summary:  The witness's dog had been barking more than usual and he was having trouble sleeping. Going out he saw a thin gray looking alien shape shadow walking down the road following a skunk. He watched it for about 30-35 seconds then it just disappeared. He stayed outside for another 30 minutes but it did not return. He described the figure as about 3-4 feet tall and thin.
Source:  Mufon CMS
---
Date: June  2012
Location:  
Time:  
Summary:  
Source:  
Related articles