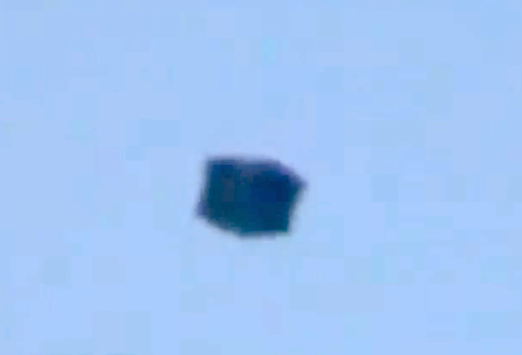 (Last Updated On: January 17, 2018)
Date:    2013
Location:  AK Steel in Lyndora, PA near Butler, PA.
Time:  
Summary:  It was in 2013. My father worked at a company located off the road behind AK Steel in Lyndora, PA near Butler, PA. I was driving to pick him up from work one night and caught a glimpse of something in the sky. It was huge had wings of a prehistoric animal (Pterosaur) that looked to be around 8-10 ft wing span! I never told my father what I saw right before I picked him up. Scared the sh*t out of me then and still does when I think of what I'd seen. 
Source:  DM
---
Date: January 1 2013
Location: Kissimmee, Florida
Time: 5:48am
Summary: The witness was driving to work, it was early and it was completely dark as she drove on a quiet street by the lake. She suddenly saw a cluster of bright white lights which at first she thought it was a helicopter. As she got closer she realized it was a triangular-shaped object with white lights at the corners and a red blinking light in the back. The object was only maybe 200 feet in the air and just hovered there. It was completely silent she rolled down her car windows as she approached the location of the object. There was not a noise to be heard, no birds, insects, as if the air 'wasn't moving'. As she drove toward the object it began to turn and slowly began to drift away toward the lake. She felt nervous approaching the object because she had to drive under it to continue driving. She parked her car and just stared at the object while it moved away although she couldn't remember actually leave. She just saw that it was gone and realized that 17 minutes had passed. When she first saw the object the clock said 5:48am, and when she realized that the object had gone it was 6:05am. She felt dazed and distracted and couldn't place what had happened. She went to work and immediately began to draw what she had seen. She almost felt obsessed with having to put down on paper what she had seen. She also felt the need to stand outside like she thought it was coming back.
Source: Rosales, Albert 
---
Date: January 3 2013
Location: Charlotte, North Carolina
Time: 9:30 AM
Summary: I can't believe what I just saw @ around 930 this morning. I can only describe its? ? as a dragon or flying dinosaur. I was coming home from the store. As I turned into my neighbor I saw this large dark colored flying animal. At first i thought it was a volture. However, I notice that it had pointed wings and a long tail that was skinny and had a pointed shape at the end of it like a triangle or something the creature appeared to have something in its mouth. I couldn't believe what I was seeing and it I lost sight of it as it passed over the trees. It took me a minute to try and figure out what it was that I saw and the only thing I could think of it the time was to call my wife and to try and turn the car around to see if I could find it again and try capture a picture of it. I don't know what it was that I saw but I hope I see it again and have enough time to get my phone out to videotape it. Has anybody else in this area reported scene anything like this? I'm in Charlotte North Carolina. Im still in shock & I hope I see it again because I will be ready the next time. I still can't believe what I saw but no one can make me disbelieve it. I dont drink, smoke, or do drugs. I was very alert as I witnessed it. Please feel free to keep me posted on any new sightings in the area. Especially if someone captures it on photo or film.
Source: SW/LITS
---
Date: January 9 2013
Location: Burbank, California
Time:
Summary: The witness was watering plants in the backyard when suddenly she noticed a shimmering silver disc in the sky with flashing lights. It was a bit larger than the size of the sun, perhaps about the size of a football field in length, facing west. There seemed to be an auburn-colored smoky haze around the object and it was moving quite slowly. She watched for about 10 seconds, too shocked to react. And then it vanished, it seemed to fade away, almost as if it was camouflaging with the evening sky. Strangely, right after the ship disappeared she found herself in the kitchen, but doesn't recall walking all the way across her yard and up the steps to unlock the door.
Source: Rosales, Albert 
---
Date:    2013
Location:  
Time:  
Summary:  
Source:  
---
Date: January 12 2013: Hilltop Park, Signal Hill CA Sighting
---
Date: January 14 2013
Location: Cedar Park, Texas
Time: 7:43 pm
Summary: The witness (involved in a previous encounter) would normally head outside his backyard around 7:00 pm to get some fresh air. He stepped outside for around thirty minutes and continued standing in the middle of the yard just looking around in the sky with his binoculars. Around 7:43 pm something caught his attention, he happened to glance out to his left to see something that looked like a huge chunk of metal hovering in the air slowly. He removed the binoculars and stared at the unknown object for around ten minutes. The object stayed in one single place in the sky and never moved for about an hour. He could easily see the object with the naked eye. It was completely dull in color, the shape of a disk and it rotated for around an hour. He estimated to have been the size of a football 182 field and as long as two eighteen wheelers. On the bottom of the craft which was silver in color was what appeared to be burnt marks. Either burnt marks or rust he couldn't tell. Around 8:01 pm the object hovered closer to his house right over the center of the yard. Its shadow completely covering the yard, he couldn't see much underneath the craft until it stopped rotating. He could count about thirty fiver windows around it, none of which were lit except for two. Strangely enough the craft suddenly emitted a loud humming sound which made the witness to briefly lose consciousness. He awoke several minutes later staring up at some kind of blinding ceiling, the room was wide with some controls and tables and strange looking tools. Out of the corner of his right eye he spotted a figure which looked to be about five feet tall. Behind it was another figure and then another. He counted three in total as they walked towards him and looked down at him. One of the beings began to mumble something in a strange language he couldn't understand. The being placed its arm behind him as he stood up on the table while the being gave him a strange looking book. He didn't see anything lettering on its cover but inside he saw images or pictures of the human species both male and female. He was made to understand that the human species had overpopulated the earth. The being added that they had been given 'the right' to abduct humans by order of the government and our leaders. The alien claimed that their species was becoming extinct and it was known as the "Vetrolment". The witness was eventually taken back inside his house and was told by the alien that they had not 'experimented' on him.
Source: Rosales, Albert 
---
Date:    2013
Location:  
Time:  
Summary:  
Source:  
---
Date: March 3, 2013
Location: 1322 leckford dr chesapeake va
Time: 11:57pm
Summary: i was working(on my cpu) when i heard a strange ringing noise. It was hurting my ears and it sort of sounded like a dog wistle. I looked at my clock and it said 11:57pm. I decided to look out my window and i saw a blinding white light an i was blasted backwards. I was out for about a minute and when i woke up, this tall grey lizard man-thing was standing over me! It was tall and it had red, glowing eyes. I was in so much shock, i couldnt even move. Then it jumped out the window and ran into what looked like a spaceship. Nobody believed me.
Source:
---
Date:  March 10 2013
Location:  Long Beach, Mississippi
Time:  
Summary:  I was driving eastbound on highway 90 headed to an afternoon event. disney on ice. when i observed this craft hovering less than 100 yards south of the seawall at an observed altitude of less than 500 feet. the day was overcast, and the cloud cover was low less than 1500 feet. looking south east, just below the clouds, i spotted this large object,off towards the beach, a dark metallic black grey aerial vehicle, reasonably large, having a shape that was not spherical, nor did it appear to be any of the usual military aircraft/helicopters or military equipment that normally frequent the area. i observed it hovering directly above the beach, just south of the shoreline. it was not causing the water beneath it to spray (for instance if it were a propeller driven helicopter type) and i first thought it resembled a military hover craft , but not at that altitude. it was perfectly stationary hovering above the tree line as i drove past it on the highway. i kept looking at it as i passed it and could see the details of the external structure clearly. it was greater than 12 to 15 feet in thickness/height, and over 40 to 60 feet in width, having a rounded shape akin to perhaps a saucer or maybe an elongated teardrop. the external sides had many empennages and intricate pipework, railings, though there did not appear any sort of external antennas. i could not see any windows or ports as the sides of the vehicle were totally dark grey to black, dull and non reflective. it had some resemblances to the millenium falcon, and some to the service vehicle depicted in the district 9 movie as far as the external appearance of it. that is to say it was not sleek and or smooth on the surface structure. it looked more utilitarian. i kept comparing it against every known military vehicles and aircraft i am familiar with and kept coming up with nothing resembling it. i thought it might be a special ops team (airforce) doing some exercise using a blackhawk type)but there were no rotors, and there were no ropes or operators on the ground. once i had gone through my list of possibilities, i could only conclude that it was some sort of alien service craft, observing/surveying the south beach traffic as other vehicles and myself , passed it accordingly. i told my grand daughter, who was in the car with me to look and see the flying saucer on the beach and she observed it as well, i opened the moon roof to see it as i passed directly in front of it. as we passed, i regretted not having a camera to photograph this thing, because i had never seen anything so different hovering so close to the highway like it was. it remained perfectly stationary and motionless the entire time we passed it, i felt like i could have pulled off the road and walked up to it had i taken the time to stop. then, i realized we were running late, and had to keep on to our destination. when we returned a few hours later, it was gone. the actual date and time can be verified with respect to the holiday on ice show, other than that, its purely my personal visual observation that lead me to believe that this craft was not commercial, or earth based military in origin. it was , without question one of the most bizarre spacecraft type objects i have ever seen.

Source:  MUFON
---
Date:    April 2013
Location:  Stoke Poges UK
Time:  04.30am
Summary:  As I drove my Cousin home from Gerrards Cross through Stoke Poges to Slough I had to stop the car. Out from woodland and bushes came a white object that was rectangle like a long van but it wasn't a van it floated across in front of our car and it had no wheels. It was lit up bright green and the thing or person in the front was also lit up green. It went past really slowly as if it wanted to be seen by us. I attempted to follow it and my Cousin started screaming at me and grabbed the wheel off me by the time we finished screaming and fighting over the steering wheel it had gone.
Source:  www.uk-ufo.co.uk
---
Date:    2013
Location:  
Time:  
Summary:  
Source:  
---
Date: May 2013 
Location: Exit Mile Marker 199 in Moriarty, New Mexico to Oklahoma City Mile Marker 143.
Time:
Summary: Joe in Arizona called in to Darkness Radio to tell his story. "I'm a long haul truck driver. Let me preface my story by saying my truck has a GPS and a computer that monitors all my driving so that I always maintain legal. So I roll out one night at approximately 7 o'clock out of Moriarty, New Mexico headed eastbound. I gotta get to Springfield, Missouri. So I'm just driving along, putting along, next thing I know, I'm getting fuel in Oklahoma City and it's about 5 o'clock in the morning. Now that drive usually takes, approximately 7 hours. I didn't think nothing of it. I was just like I was driving at night, I was probably tired, you know. And I'm thinking about it and it doesn't feel like I drove, it feels like I watched me drive. It was just a really weird experience and I just didn't think nothing of it. I continued driving because I had a few hours left on my clock. I get a phone call from my boss at 8 AM that morning asking me what I did to my truck. Not understanding the question, I said, 'What do you mean what I did to my truck?' He goes, 'Your truck went off GPS about 40 miles east of Moriarty, New Mexico and re-appeared on GPS at 5 AM in Oklahoma City.' Now, he tells me, 'You had to have done something to your truck. Did you pull a fuse to run illegal?' I said, 'No, I never ran illegal before in my life.' Still not quite understanding what is going on, he sends me over to another one of my bosses who is in charge of being legal in the trucking industry and we're talking and she looks it up in the computer and she goes, 'Yeah, your log book's wrong too. It says that you were shut down and didn't drive for 4 hours during that 9 hour period.' I'm like, 'No, what could have done it because I don't know what could have done it?' She's like, 'Oh, this happens occasionally.' I was like, 'What do you mean occasionally?' She said, 'It usually happens to truck drivers two or three times a week, I see.' So I said, 'What can do this, I don't want this to happen again?' She said, 'Computer systems – the computer company just calls it a glitch.' I was like, 'You know, I've seen glitches in the computer and it's not glitching for 9 hours at at time.' Usually computer glitches are 4 or 5 minutes. Under normal circumstances, I wouldn't think of it but I'm looking back on my own attitude about it and it's like, that's really weird because, here's me, I'm not, I just realized I'm in Oklahoma City… I shouldn't be here. And as I try to recall it, again, it's like I wasn't actually there, it was like I watching it happen." Host Dave Schrader asks if he just zoned out, which happens to people who drive the to the same places all the time. "Under normal circumstances I would say you're absolutely right but it just happened to be at the exact same time that my computer glitches out. It shows that I drove around 500 miles and my GPS doesn't match my log book and my log book shows that I stopped the truck for 4 hours. That's another thing, I'm asking her… she says it happens 2 or 3 times a week. We have a fleet of 5000 trucks, 2 or 3 times a week, it could be just computer glitches. In all reality, it could just be computer glitches and we are just muscle memory it. But it just doesn't feel right because I've muscle memoried it a lot and I can still recall where a tire was in the road at mile mark so and so and what road but with this, I can't recall anything in detail. It seems like a fog." Dave offers to pay for a hypnotic regression and Joe reluctantly agrees. Not sure if there was any follow up on a later episode. Transcribed by Jamie Brian
Source: Darkness Radio – August 4th 2015
---
Date:  Summer  2013
Location:  not stated
Time:  night
Summary:  Okay, this happened in the summer of 2013. I had a buddy who was hanging out with me a few days, and at some point one night we decided to walk around the block. It's a pretty quiet suburban neighborhood. Once we started walking down the middle street everything got strangely quiet. No crickets, frogs, wind, nothing. It seemed like the breeze stopped as well. We kept walking, and about halfway down the street is where we saw them. There was a minivan in a driveway with the hood up, and there were these two things peering into the engine like they were studying it. They were white, and they had no faces. There was a soft glow coming off them like they were reflecting a blacklight, but it seemed like there wasn't really a source for it. The white flowers in the yard had the same glow. They looked about normal height. Two arms, two legs. They sort of jumped when we came into view, like they were surprised. Then they half hid behind the van, and me and my friend both immediately had this feeling like we COULD NOT look at them no matter what. That was probably the most scared I have ever been. I'm usually not someone who would react that way, I would snap a pic or run or look closer or something. But we couldn't let them see us seeing them. We both kept walking forward and watched out of the corner of our eyes, and they watched us, while also trying to position themselves behind the van. I got the impression that they weren't used to hiding much because they would look at us, then look at the van, then at themselves, then crouch behind the van a little more. We kept walking looking dead ahead until we got to the end of the street, and all the sound came back, and I could feel the breeze again, and everything felt normal. I wasn't really sure if I was gonna say anything to my friend. But at the same second everything went back to normal we both stopped and exhaled really hard. So he felt that as well. I asked him if he saw those white people, and for most of the walk home he wouldn't talk about it, he'd just tell me to shut up, that we weren't supposed to talk about it, couldn't talk about it. I kinda felt like I shouldn't as well. That, and the fear when I saw them, were strange emotions. I can't really explain why but they just felt different than normal feelings or thoughts. I have NO IDEA what those things were. I haven't heard other stories like it really, and I know they were real. Normal human guys in white suits with black lights couldn't have made me feel that strange, and they couldn't shut off the sound like that. I dunno. We didn't talk a lot about it, but earlier this year we did, and I told him the story like I remembered it. He looked pretty freaked out, and asked me if I remembered them crossing the street in front of us. Which I still DO NOT. He told me it was right after he fell, or laid down, or whatever, and all of the sudden I remembered right before we saw them, I looked over and he was laying down on the side of the road, stiff as a board and not responding to anything I was saying. Just blinking really really hard. I thought he was joking around at first but after a few seconds I got a bit worried. Eventually he got up, and we just kept walking. I didn't ask him if he was okay and he didn't say anything or explain. When he hit the ground was about the time things got quiet and weird feeling. And I don't have any clue how he hit the ground. Neither does he. I don't know how I could forget that part, I've gone over that night in my head a million times since then. But as soon as he said that it came back to me.
Source:  Reddit
---
Date: June 4 2013
Location: Bickleton Washington 
Time: 1:55 AM
Summary:  I do rodeo in the summer for fun I was in a town of less than 100 Bickleton Washington in the late afternoon clouds appeared to morph and out of a transparent haze small spheres became to immerse they followed the car I was in for several minutes later that night they began rapidly zipping around the sky and changing color and shape they than formed a triangle and started to ascend witnessed by 11 people one being Air Force this whole group of people left the sceen my and my friend drove 2 hours back to Yakima to return the next day but on the way their lights started flashing our phones died and I became unconscious my friend claims to have seen a human like entity in a window from the triangle flying just behind us certain events that took place that night is to much to talk about it happened in 2013 we agreed to never talk about it but I need to closure we want to remain Anonymous to the public but would love to show a MUFON representative exactly where this event took place for several hours –
Source: MUFON CMS
---
Date:    June 7 2013
Location:  Madison, Alabama
Time:   10 PM
Summary:  While driving on a summer night in 2013 approximately 10 PM observed a light on top of the hill just above a billboard and some trees to my left as I got closer and it came into view and noticed there were three lights. One was white one was green and one was red on each point at first I thought it must be an airplane or helicopter however I noticed it was stationary I slowed down to about 20 mph rolled my window down pulled to the shoulder so that it was above me and to my left it was making no noise it was stationary and it was a black triangle. As I drove past I watched it in my rearview mirror and it never moved. I drove back by in about an hour and it was gone. I went back the following morning expecting to see a cell phone tower or some sort of Beacon that may have lights on it however there was nothing but the billboard that it was hovering above. Also it may be notable that Hill was about 300 feet high above the interstate with trees on top of it and a billboard on top of it just behind the Hill is a rock quarry/ natural blue spring of sorts. Due to vegetation high elevation etc. I was not able to get to the site on foot to observe any ground disturbance. It also may be of interest that it was about 2 miles away from the Redstone Arsenal military gates.

Source:  MUFON
---
Date:    2013
Location:  
Time:  
Summary:  
Source:  
Related articles