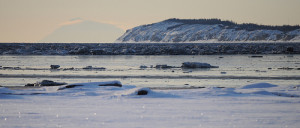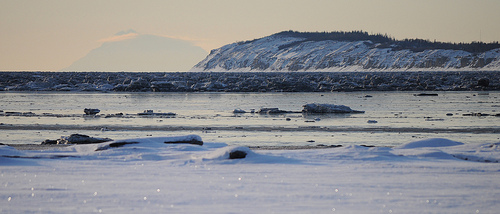 (Last Updated On: June 28, 2016)
Date: January 3 1948    BBU #99
Location: Vaasa, Finland
Time: night
Summary: A disc-shaped object shot across the sky from west to east in 30 seconds over the coast of Vaasa, Finland.
Source: Project Blue Book files, case 99; Larry Hatch, U computer database, case 1289; Loren E. Gross, UFOs: A History. 1948, p. 1
---
Date: January 6 1948
Location: Chehalis Washington
Time: 1500
Summary: Mrs Bernice Zaikowski, hearing a "sizzling and whizzing," sound, looked up to see a "birdman" 200 ft above her barn. She saw "a man equipped with long silver wings fastened over the shoulders with a strap" ascend rapidly, hover, bank, then fly on. "He flew in an upright position and appeared to be manipulating controls strapped to his chest." The wings did not flap; they retracted close to his body during ascent, and then were extended to hover & proceed in level flight. Mrs Zaikowski said 5 other adult witnesses and a number of children had also seen the birdman.
Source: Humcat quoting Newspaper source, & John Keel
---
Date: January 7 1948   BBU
Location: Louisville, Kentucky
Time: 1:15 pm
Summary: At 1:15 pm, the control tower at Godman AFB was contacted by the Kentucky State Highway Patrol inquiring about a curious aircraft reported by inhabitants of Maysville (a village about 18 miles to the east). Having no information, Godman called Wright-Patterson AFB. But the men at the base had nothing to contribute. The police called in with new reports less than 30 minutes later. Owensboro and Irvington to the west were giving accounts of a craft "circular, about 250-300 feet in diameter" traveling in a general Louisville direction "at a pretty good clip". Godman's Flight Service still found no record of any such aerial operation. Since the unknown had passed north of the base, they scanned that area in case it should return.
Source:
---
Date: January 7, 1948: Mantell Documents
1948: The Thomas Mantell Incident (aircraft crashes after chasing UFO)
---
Date: January 9 1948   BBU
Location: Near Cartersville, Georgia
Time: 11:30 p.m
Summary: Eastern Airlines DC-3 airliner pilot? DuBose saw a blue circular flame pass the plane, turn, then blink [out?].
Source: Project 1947; FUFOR Index
---
Date: Jan. 10, 1948       BBU
Location: Wildwood, New Jersey 
Time: 8 or 10 p.m. 
Summary: Knitting designer saw a "saucer" or "queer light" approach from the ocean then rise and fall slowly, departed at high speed. Previous sightings of the same or similar phenomenon Dec. 27, 1947, Jan. 3, 1948, "all" at 8 p.m. 
Source: McDonald list; FOIA
---
Date: Jan. 11, 1948   BBU
Location: Hartford, Conn.
Time: 4:30 p.m. 
Summary: Pilot USAF Capt. Helton and copilot Pargoe in transport plane saw fast moving disc with bluish center and red edges dive at 45° angle to the E. 
Source: Project 1947; FOIA; FUFOR Index
---
Date:  January 1948
Location:  
Time:  
Summary:  
Source:  
Related articles