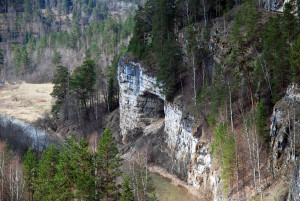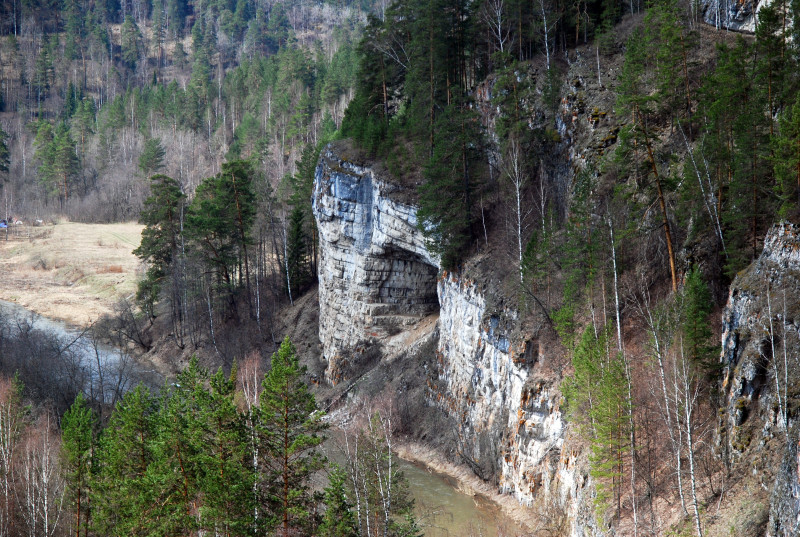 (Last Updated On: August 31, 2016)
Date: Summer 1948
Location: Hemer Sauerland Germany
Time: morning
Summary: A shepherd was guarding his flock of sheep in an isolated grassy area when suddenly the animals scattered in a panic. He heard a rushing sound and saw a large metallic domed object emerge from what appeared to be an artificial fog and land nearby. The witness approached the object and touched it; he felt a strong electrical shock and was knocked unconscious. The witness later woke up and found himself on a different field surrounded by several short entities, described as having large heads, large slanted almond shaped eyes, narrow mouths and small noses, they had bulging foreheads with short stubby hair. They all had boxes on their chests with tubes protruding from it. At times they appeared to grasp the tubes and breath into it. The beings gesticulated and spoke among themselves in an unknown language. Nearby sat the object still encased in a mist. Next to the craft stood five other humanoids that began collecting soil samples and placing them into large containers. Finally all the humanoids re-entered the object, which took off at high speed emitting a loud whining sound. Burnt spots were found at the scene where the object was said to have landed.
Source: Illobrand Von Ludwiger, Mufon 1993 Symposium Proceedings
---
Date: Summer 1948:  Stavropol region, North Caucasus, Russia Abduction
---
Date: Summer 1948
Location: Selma Alabama
Time: evening
Summary: One of the largest families in town was having their annual reunion when one family member looked up and saw a giant bird-like creature land next to a tree. Looking closer he saw that the bird had human form. Others gathered around and watched the creature. It appeared more human than animal and just stared at the group with gleaming red eyes. As more people gathered around it suddenly flew off without flapping its wings
Source: Ron Schaffner
---
Date: Summer 1948
Location: Horsham, Sussex, England
Time: evening
Summary: E. J. A. Reynolds, a young boy at the time was setting up some rabbit traps on a hill and was keeping watch when suddenly he saw a small hairy man step out from a blackberry bush. He was no more than eighteen inches high and covered in hair. His face was bare but had a leathery look. The nose seemed sharp. It definitely had hands; its arms seemed longer than a human being's. It did not notice the witness and then turned and disappeared back into the blackberry bush. A few days later Mr. Reynolds saw the creature again, when traveling upstairs on a bus. During the daytime, he saw the little man walking across the lawn in a large garden.
Source: Janet Bord, Faeries, Real Encounters with The Little People
---
Date: Summer 1948
Location: Carthage Ohio
Time: night
Summary: At a local plant security guards have spotted a strange man-like figure accompanied by what was described as a "shaggy dog" or a "young lion." It was seen walking back & forth inside a vacant steel building accompanied by the animal. A second time it was seen and this time a white & a black dog accompanied it. No tracks were ever found.
Source: UFO Research Cincinnati
---
Date: Summer 1948
Location: Near Taunton Massachusetts
Time: night
Summary: One night, a bright metallic green light that pierced through his closed eyelids awakened the 5-year old witness. He opened his eyes and saw a shaft of green light shining into his bedroom through a gap in the curtains. He threw his blanket aside and jumped out of bed to look out the window and down into the farmyard. He saw a corona of green light radiating into the sky. He assumed that it was his uncle digging up night crawlers for bait, using a new bright lantern. Feeling safe he exited the window and walked toward the rear of the chicken coop expecting to see his uncle. His eyes were drawn to a blue/white cylindrical object shaped like a spade on an ace of spades card. It was about twelve feet tall and five feet wide at the widest part. All of the sudden, his body vibrated and felt large, weightless and fuzzy. Soon he was in a large glowing red corridor with an arched ceiling. A very tall thin man with long gold hair, wearing a metallic golden brown, tubular collared, uniform stood next to him. He looked down at the witness with huge blue friendly eyes as his left hand waved him on through an archway. He put his large hand behind the witness back, and guided him. Somehow the hand's touch soothed the witness anxiety. As he entered a small room, he noticed a centrally located white pedestal table with metal instruments hanging above. The tall man hoisted him onto the table. He noticed an odor on him similar to frankincense. Instinctively he laid down for an examination. Above him he saw a large round purple light come on, and simultaneously in the center of his head he felt a tickling sensation. In no time, all his consciousness ceased and he felt something on his right side. It felt like a sword entering his right rib cage and going up into his heart. When it entered it felt warm and pleasant. The "sword" retracted. The witness opened his eyes briefly and saw several baldheaded silhouettes partially eclipsing the light. Soon an exhilarating feeling came over him and he found himself standing in the shadows behind the chicken coop. He ran back to his bed.
Source: Lightthink.com
---
Date: summer 1948
Location: Belgorod-Dnestrovskiy, Odessa region, Ukraine
Time: night
Summary: Several teenagers were fishing along the banks of the Dnestrovskiy Gulf near the location of an ancient fortress; the night was lit by the bright moon light. Suddenly the boys noticed several humanoid figures walking on top of the walls of the fortress. Incredibly the figures appeared to be horned; additional details could not be seen in the dark. The frightened boys hid in the darkness, picked up their fishing gear and fled to their nearby homes. According to local legend these entities use to live underground, at times visiting the surface through carefully disguised tunnels. Hearsay has it that at one point in the distant past a UFO crashed in the region and the occupants of the object hid in the rumored underground passageways of the fortress. These horned humanoids reportedly are not seen during the daylight hours since they cannot tolerate bright sun light. There are other legends and a more prosaic hypothesis that deals with hiding surviving Romanian soldiers which hid in the fortress after WWII. The shape of their field caps reportedly resembled horns or tri-star in shape.
Source: Yuriy Misyuk, student of local folklore in: "Komsomolskaya Pravda" newspaper Moscow September 15 2004 and 16.
---
Date: June 1948
Location: Howe, Idaho
Time: night
Summary: Paul Solem, his wife and brother in law all observed three glowing objects flying at a high rate of speed. Solem further alleged that he mentally directed a question at the UFOs and that a "voice" inside of his head replied. "We are from another planet. You will hear from us later".
Source: Jerome Clark
---
Date: June , 1948
Location: Bergerac, Aquitaine, France
Time: 06:30
Summary: Luminous disc spins and descends. Stops, turns horizontally, follows river. A flying disc was observed. One luminous disc was observed by two witnesses on a river for two minutes
Source: 
---
Date: June 14, 1948
Location: Viken Coastal Post, Sweden
Time:
Summary:  A flying disc was observed. One disc was observed by military witnesses.
Source: Rehn, Karl Gosta
---
Date: June 16, 1948
Location: Kapustin Yar test flight facility in Astrakhan, Soviet Union
Time: Daytime
Summary: A banana or cucumber-shaped object with beams of light was tracked on radar when it descended across the course of Russian test pilot Aprasksin flying over the Kapustin Yar test flight facility in Astrakhan, Soviet Union. The experimental aircraft he was flying experienced a total electrical failure when it was hit by a cone of light, with the engine and controls failing. Although temporarily blinded, he was able to glide the plane to a landing.
Source: Felix Zigel, unpublished manuscript, p. 124; Geoffrey Falla, BUFORA Vehicle Interference Project, p. 004; Jacques Vallee, UFO Chronicles of the Soviet Union: A Cosmic Samizdat, p. 137
---
Date: June 20, 1948  BBU
Location: Scott AFB, Belleville, Illinois
Time:
Summary:
Source: McDonald list
---
Date: June , 1948
Location: Glenwillow, Ohio
Time:
Summary:  One object was observed by two witnesses for over one minute (Edic).
Source: NICAP 
---
Date: June 29, 1948   BBU
Location: W Uniontown, Penna.
Time: 11 p.m. 
Summary: Mrs. Catherine MacDonald and Mrs. Margaret Hollar saw an oval luminous object "rolling" vertically on its edge in level (or climbing) flight at about 5,000 ft, below the clouds, with a short trail (about 1/2 length of object), in the SW moving SW to NE (to the S of witnesses?). 2 similar objects seen at 5-min intervals, the 2nd seeming transparent as lightning could be seen flashing behind it. Police were then called so 2nd/3rd objects were seen by police Sgt. Charles Schulz [Schuh?] and Mrs. MacDonald's daughter Catherine. Another neighbor woman and her daughter were brought out, when a 3rd object was seen, height estimated 6,000-9,000 ft (climbing?), same SW to NE path. 5-10 secs + ? + 6-7 secs
Source: FOIA; FUFOR Index
---
Date: June 30, 1948   BBU
Location: S Knoxville, Tenn. 
Time:
Summary:
Source: McDonald list; FUFOR Index
---
Date: June 30, 1948    BBU
Location: Hecla, South Dakota
Time:
Summary:
Source: McDonald list; FUFOR Index
---
Date: Mid, 1948  
Location: Runfold Surrey
Time:
Summary: A hovering object was observed. Nocturnal lights were reported (Green)
Source: BUFORA
---
Date: Mid, 1948  
Location: Finnmark Province, Norway
Time:
Summary: Telepathic phenomena were said to have occurred. One object, about 40 feet across, was observed by one experienced male witness on the shore (Rasanen).
Source: UFO Information Sweden
---
Date: Mid, 1948  
Location: H Hemer, Nordrhein-Westfalen, Germany
Time: 10:40
Summary: An object was observed. Physiological effects were noted. Ground traces were found. One metallic object, about 80 feet across, was observed by one experienced male witness in a forest (Ernst-August, R). A rushing sound was heard. A grey being was seen. Fog. 30m long object emerges from artificial fog, lands in grass. Shepherd touched surface, electric shock, unconscious. Came to 80m away. Small entities 1m tall (Greys). Unknown language, sampling.
Source:  Ludwiger, Ivon
Related articles