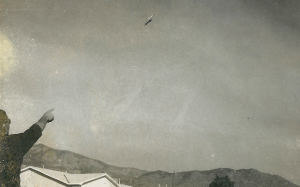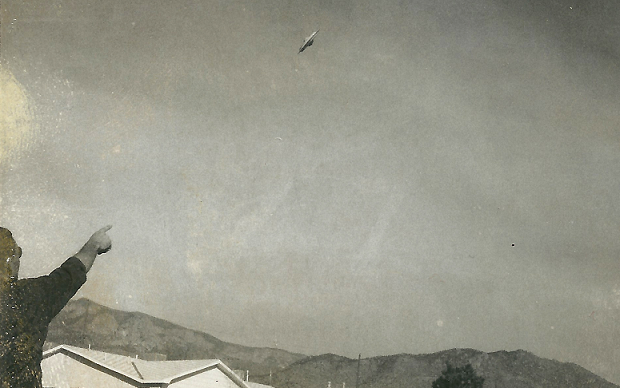 (Last Updated On: June 15, 2016)
THINK ABOUTIT SIGHTING REPORT
Date: April 1962
Sighting Time:
Day/Night:
Location:  Albuquerque, New Mexico
Urban or Rural: –
Hynek Classification: DD (Daylight Disc) Metallic or whitish object seen in the day.
Duration:
No. of Object(s): 1
Height & Speed:
Size of Object(s):
Distance to Object(s):
Shape of Object(s):
Color of Object(s):
Number of Witnesses:
Source:
Summary/Description: On October 2, a couple from Albuquerque, New Mexico deliver 5 polaroid pictures to the MUFON research team. These images were taken in April 1962 by the captain at US air force.
Related articles