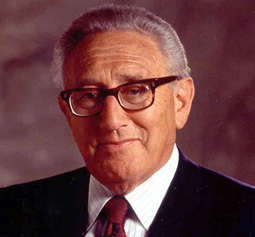 (Last Updated On: April 30, 2016)
THINK ABOUTIT SIGHTING REPORT
Date:  January – March, 1975
Sighting Time:  1900 OR 1930
Day/Night:  
Location:  Algeria, Africa
Urban or Rural: – 
Hynek Classification:  RV (Radar / Visual) Observation supplemented with radar.
Duration:  OVER TWO HOURS
No. of Object(s):  
Height & Speed:  ESTIMATED ALTITUDE OF 2,000 METERS.
Size of Object(s):  
Distance to Object(s):  
Shape of Object(s):   OBJECT HAS VERY BRIGHT LIGHT (HE KEPT COMPARING IT TO HEADLIGHT OF A CAR) WHICH OBSCURES ITS SHAPE
Color/Description of Object(s):  
Number of Witnesses:  
Source:  Fawcett and Greenwood, THE UFO COVER-UP [Formerly titled Clear Intent], pages 79-80.
Summary/Description:  The UFOs in this report were seen by multiple witnesses. The objects landed and took off. They were also spotted on radar and seen visually simultaneously.
Message number 071792, March 1975
1. SECRETARY GENERAL OF MINISTRY DEFENSE, COL. ABDELHAMID LATRACHE, ASKED ME TO CALL AT MINISTRY MARCH 7. PURPOSE OF CALL WAS TO ASK ME IF WE COULD SHED ANY LIGHT ON STRANGE "MACHINES" WHICH HAD BEEN MANEUVERING OVER ALGERIAN AIRSPACE IN RECENT WEEKS.
2. HE SAID STORY STARTED LAST JANUARY WITH APPEARANCE OF THREE AMERICAN JOURNALISTS IN BECHAR WHO ANNOUNCED THEY WERE THERE TO COVER ARRIVAL OF BALLOON WHICH TAKING OFF FROM CALIFORNIA. I SAID THIS PRESUMABLY REFERENCE TO JOURNALISTS WHO HAD COME TO COVER MALCOLM FORBES' PROPOSED FLIGHT WHICH HAD BEEN ABORTED AT LAST MINUTE. HE SAID THAT MIGHT BE, BUT ALMOST IMMEDIATELY THEREAFTER ALGERIANS BEGAN SEEING STRANGE OBJECTS IN SKY. THEY HAD BEEN SEEN NEAR MILITARY INSTALLATIONS BY RESPONSIBLE PEOPLE, AND AND ALGERIANS WERE ASKING US FIRST BECAUSE SIGHTINGS HAD OCCURRED SO SOON AFTER APPEARANCE AMERICAN JOURNALISTS.
3. HE SAID OBJECT HAD BEEN SEEN FIVE TIMES, USUALLY ABOUT 1900 OR 1930 AND ON ONE OCCASION IT HAD REMAINED VISIBLE FOR OVER TWO HOURS. HAD BEEN SEEN TWICE NEAR ORAN, ONCE IN CENTER OF COUNTRY, ONCE NEAR BECHAR AND, MOST RECENTLY OFF THE COAST LAST NIGHT (MARCH 6). OBJECT HAS VERY BRIGHT LIGHT (HE KEPT COMPARING IT TO HEADLIGHT OF A CAR) WHICH OBSCURES ITS SHAPE. OBJECT MANEUVERS AND HAS BEEN SEEN TO LAND AND TAKE OFF. SIGHTING LAST NIGHT, AT ABOUT 1930, WAS FIRST SEEN BY RADAR AND SECONDLY VISUALLY. OBJECT WAS AT ABOUT 15,000 (SIC) METERS ALTITUDE, ON OTHER OCCASIONS IT HAS BEEN SIGHTED AT ESTIMATED ALTITUDE OF 2,000 METERS. LATRECHE EMPHASIZED THAT IT WAS ALWAYS SEEN BY MORE THAN ONE PERSON AND THAT IT WAS THEREFORE NOT HALLUCINATION. HE DID NOT SEEM PARTICULARLY WORRIED, BUT DID SEEM TO BE TAKING STORIES SERIOUSLY.
4.I REMARKED THAT ALGERIANS HAD PREVIOUSLY ASKED US ABOUT MYSTERIOUS BALLOON AND OUR QUERIES HAD ELICITED NO INFORMATION. LATRECHE SAID THE CASE HAD BEEN CLOSED AND THIS WAS ANOTHER. HE SAID ALGERIANS WERE FOLLOWING DEPLOYMENT OF SIXTH FLEET BY RADAR AND AIRCRAFT SURVEILLANCE AND WONDERED WHETHER THESE NEW SIGHTINGS WERE RESULT OF SIXTH FLEET MANEUVERS OF SOME SORT. I SAID IT POSSIBLE THAT SOME PHENOMENON SEEN OFF COAST COULD BE PRODUCED BY FLEET BUT COULD ASSURE HIM CATEGORICALLY THERE WERE NO AIRCRAFT, MACHINES, BALLOONS, OR ANYTHING ELSE AMERICAN USING ALGERIAN AIRSPACE WITHOUT EXPLICIT PERMISSION OF ALGERIAN AUTHORITIES. NEVERTHELESS, I WOULD IMMEDIATELY SEND MESSAGE TO APPROPRIATE CIVILIAN AND MILITARY AUTHORITIES ASKING IF THEY HAD ANY RELEVANT INFORMATION.
5. COMMENT: OUR 2447 REPORTED THAT MYSTERIOUS BALLOON HAD BEEN SIGHTED BY ALGERIANS NEAR ORAN JANUARY 25. THIS WAS EVIDENTLY FIRST SIGHTING OF OBJECT REFERRED TO IN TODAY'S CONVERSATION. WE HAVE NO OTHER DATA ON TIMES BUT ASSUME ALGERIANS CAN PROVIDE IF WE INTERESTED. LATRECHE IS NOT AN EXCITABLE PERSON AND ALGERIAN MILITARY ARE IN GENERAL PRETTY MATTER-OF-FACT. WE ASSUME THEY HAVE INDEED SEEN SOMETHING, BUT ASSUME IT WAS A NATURAL PHENOMENON OF SOME SORT WHICH HAS ENGENDERED A MILD HYSTERIA AND REPORTS OF REPEATED SIGHTINGS. GIVEN LEVEL AT WHICH QUERY MADE, WE MUST TAKE IT SERIOUSLY, HOWEVER.
6. ACTION REQUESTED: CAN ANY OF ADDRESSES SHED ANY LIGHT ON MATTER, AND PARTICULARLY ON ALLEGED RADAR SIGHTING MARCH 6? WOULD BE USEFUL TO HAVE SERIOUS REPLY TO GIVE TO LATRECHE. HE HAS ALREADY REJECTED MY THEORY THAT OBJECT IS SATELLITE OR THAT IN CASE OF SIGHTING OFF COAST IT WAS SEARCHLIGHT BOUNCING OFF CLOUDS. PARKER.
Related articles