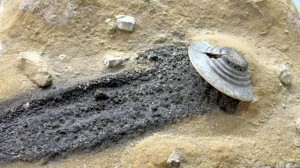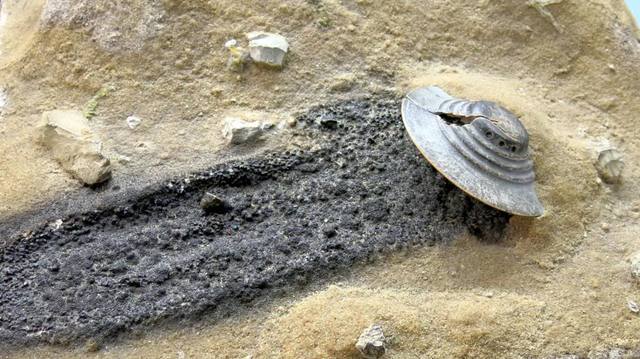 (Last Updated On: July 6, 2016)
Date: early August 1989
Location: Taymazov, Ufa, Russia
Time: 0700A
Summary: F Zaiyevoy was rummaging through his kitchen and had briefly stepped out into another room to open a door. When he came back into the kitchen he noticed a bent fork on the floor, as he picked up the fork, he noticed two bluish luminous legs standing next to him. Looking up he saw two long armed humanoids, similar to humans standing before him. One of the humanoids was about 2.5 meters in height, the other one shorter. Both humanoids emitted a bright blue glow. The taller humanoid pointed two fingers at the witness and in a mechanical voice he advice him not to resist. The witness threw several items at the humanoids and she then heard the voice say, "Nothing can touch us". Terrified the witness ran to the bedroom and picked up her 4-year old son and ran to the kitchen. The two humanoids stood in the kitchen. The witness then carried her son to the bedroom and jumped out into the terrace. At the front of the house stood another humanoid, more robot-like, which instead of a head it possessed a large "screen" with multicolored displays of light. Frightened the witness ran into the street and did not see the humanoids depart.
Source: Gennadi Ivanov "Evening Ufa"
---
Date: August 1989
Location: Sharya, near Yaroslavl, Russia
Time: 1000
Summary: Two witnesses, including E. V., were collecting mushrooms in a field when they suddenly came upon an injured hare. One of the witnesses picked up the hare to see what was wrong when she heard English speech from behind her. Looking up she saw a woman wearing a gray suit and brown boots. She had European features with long flowing brown hair and gray skin. While attempting to communicate with the stranger E V was unable to understand her and heard various incomprehensible dialects. Then the woman appeared to press something invisible on her breast, and immediately the witness heard different speech in several languages, Georgian, Baltic and finally in Russian. The woman said, "Do you love animals?" The witness said yes and began petting the hare then fed it some pastry. She offered the stranger a pastry, which she gladly accepted and ate, she then asked the witness what it was, since she had founded very tasteful. The woman then turned her attention on the mushrooms and asked for some for her to take. At this point the witness noticed a man standing nearby, similarly dressed. The woman made a gesture to the man not to approach. One of the witnesses then invited the strange woman to come with them, but she declined. Soon a luminous screen with images appeared on the woman's breast and she ordered the witnesses to turn around and walk away, not to look back. Obediently they did and as they walked away they perceived a strong vibration. When they turned around both strangers had disappeared. A local inspector had reported seeing a strange "cloud" exhibiting bizarre behavior over the forest. The next day, footprints clearly showing the strangers footwear were discovered in the field.
Source: UFOZONE Russia
---
Date: August 1989
Location: Olga settlement, Balyuzi Peninsula, Russia
Time: 2200
Summary: The witness, soldier P. Ivus was outside washing his military vehicle when she noticed at about 300-400 meters away a bright light in the forest area. Soon out of the forest, a figure stepped out. It seemed to move rapidly rocking from side to side; its height was about 2.30m, with long dangling arms, and a head directly on its shoulders with no visible neck. It was wearing a tight-fitting white one-piece suit. The witness watched in shock unable to move as the figure pass behind a knoll. Then from another direction three more similar figures appeared, these moved about rather quickly, seemingly scrutinizing the fields. At this point a friend of the witness drove up in a car and honked several times, this apparently frightened the creatures, which soon disappeared into the forest. The next morning the witness found large tracks or footprints in the soft soil measuring about 45 cm in length.
Source: UFOZONE Russia, Vladimir G Azazha PhD
---
Date: August 1989
Location: Andreevsky near Izhevsk Russia
Time: night
Summary: Two young girls named Marina Russkih and Irina Gorbushina were sleeping out in the hayloft in a farm area when they heard a strong roaring sound form outside that gradually decreased in strength. They both stepped out and saw a spherical object on the roof of the barn. Two small humanoids wearing shiny gold colored suits stood next to the object, both were completely bald, had bluish faces and hands with only three digits each. The beings spoke in an unknown language pointing at the sphere and at the witnesses. The girls froze with fear as they thought the humanoids were inviting her onboard the object. The witness dog, Kuzya suddenly appeared and began to bark at the humanoids. These quickly entered the object, which took off and left.
Source: Yaroslavl UFO Study Group, FSR Vol. 35 # 5
---
Date:  August 1989
Location:  
Time:  
Summary:  
Source:  
Location. Hahn Air Base, Germany
Date: August 1989
Time: night
Several military security police officers spotted a strange bipedal wolf or dog-like creature. It was about seven to eight ft tall, and it jumped a twelve-foot tall security fence after taking three long leaping steps.
Source: Werewolf Legends from Germany
---
Date:  August 1989
Location:  
Time:  
Summary:  
Source:  
Location. Ivatsevichi area, Brest region, Belarus
Date: August 1989
Time: night
A bright light that suddenly appeared awakened a local man outside his window. When he looked out the window, he saw a column of light at about 100 meters away. The column was about 1.5m in height and about 0.4 m in diameter. Soon a male alien figure appeared on the background of the column of light, he resembled a human-like "marble statue". Moments later a beautiful female alien figure appeared. These figures did not exceed the height of the column. After that, the light began to pulsate and the column of light zoomed up to an altitude of about 30 meters and flew away in an ascending trajectory to the south, together with the humanoids, which remained visible within the light.
Source: Belarus UFO Research Center, "Tellur"
---
Date:  August 1989
Location:  
Time:  
Summary:  
Source:  
Location. Malye Shory, Lebyadkin area, Kirov region, Russia
Date: August 1989
Time: night
A local resident of this village on the banks of the River Vyatka woke up one sultry night to drink some water. The window of the kitchen was opened and after satisfying her thirst she saw someone walking beyond the window near the wall of the kitchen. The night was light and there had been a slight rain and under the moonlight she could see a tall thin "man" wearing a shiny tight-fitting rubber suit dark in color. The suit covered all the man's body and his head except for his face and hands. His face appeared quite common, generally human, with white skin. Something resembling a hood covered his head. The witness noticed the disproportional length of the humanoid's hands. The man stood on the flowerbed prodding the earth with something resembling a syringe, about a 1 meter in length and about 15-20cm in diameter. The woman immediately thought that the stranger was a "typical alien" and dared to step out of her house. The stranger immediately stopped what he was doing and moved away from the flowerbed. The woman then asked, "Why do you to come here? Why do you worry us? The alien answered, "We brought you a contagion. But you die slowly. So now we brought you another contagion, a more effective one" (!!). The humanoid spoke in perfect Russian in a normal human voice. His behavior was quite, but he never let the woman come close to him and began walking away towards the opposite plot of land near the river. The woman followed him and screamed bitterly, "Why is that, why?" She then heard a voice from afar, "It must be done in that matter". The encounter lasted for about 2-3 minutes. In the morning decided that maybe the incident had been a dream and also failed to find any traces in the flowerbed, and her husband slept throughout the whole episode. However the investigator (Kazakov) found several trees that had been broken and dried up in what appeared to have been a typical UFO "landing site".
Source: Dmitriy Kazakov & K. Dombrovskiy, St Petersburg, Mikhail Gershtein In Russian Ufological digest # 61 September 2003
---
Date:  August 1989
Location:  
Time:  
Summary:  
Source:  
Location. Rostov-on-Don, Russia
Date: August 1989
Time: late night
A woman named Valentina Evseeva suddenly awoke in the middle of the night as if obeying an unspoken order. Her eyes opened and she saw something shapeless, remotely resembling a human figure standing near her bed. The black silhouette had a head, and wore thick gobbles that emitted a bright light. Suddenly two round crimson circles of light were switched on in the alien's face, like that of headlights turning on. Frightened, Valentina began screaming for her mother and the figure then seemed to melt into the air.
Source: Alexey K. Priyma, "Unknown Worlds" Moscow 1996
---
Date:  August 1989
Location:  
Time:  
Summary:  
Source:  
Location. Otradnoye city area, Moscow, Russia
Date: August 1989
Time: after midnight
After a hard day of work around the house the witness went to bed next to her sleeping husband. Suddenly she felt being lifted up from her bed and began to scream, pleading with whoever was doing this to leave her children alone. She then lost consciousness. She came to flying above the roofs of the houses in between two very tall, almost 3 meters robot-like figures wearing light silvery dull overalls. She was being held by her elbows and did not notice any kind of means of propulsion on the humanoids. Terrified she passed out again. She woke up again as they entered a hovering gray disc shaped object, circled by brightly lit colored lights. She found herself inside the ship in a circular room; sitting on a red armchair without any elbow rests. The room was circled with what appeared to be a control panel with numerous red blinking lights. Two very tall figures then entered the room; she could not see their faces and noted that their bodies were somewhat "flat". To her questions as far as where they were from, she was told that they came from a point in space approximately 23 thousand light years away; she could not memorize the name of the planet. They told her not to fear that they meant her no harm. She was then completely undressed and was examined on a table. She was unable to move or speak during the whole examination. Soon she lost consciousness again and woke up the next morning at home in very poor health. Her blood pressure was extremely high and she could not move from bed. However after two days she returned to normal. After this encounter the witness gained the ability of astral flight. There is a possibility that the witness was implanted with some type of tracking device.
Source: UFOZONE Russia, Vladimir G. Azhazha PhD "The Other Life" Moscow 1998
---
Date:  August 1989
Location:  
Time:  
Summary:  
Source:  
Location. La Venta Del Astillero, Zapopan, Mexico
Date: August 1989
Time: midnight
Armed with a knife Apolonio Perez (involved in a bizarre incident back in May 10) went out searching the hills and wooded areas after he had seen mysterious lights, in the hope of finding the "aliens" he thought responsible for the grievous injuries to his face. Soon he noticed three figures approaching his location from a nearby hill. Thinking they could have been drug traffickers he hid behind a tree. He soon noticed that the strange figures were each one riding a large horse and were wearing flowing red capes. As the strangers neared, he was confused as to the sudden disappearance of the horses as a dog-like creature appeared among the strangers. He could now see details on the men and noticed that one was a man about 30 years of age, with brown hair, heavy set and about 1.75 to 1.80 m in height, the other two were similar in appearance but somewhat older but with "youngish" faces. The men soon spotted Perez and approached his location, he could now see they wore tight-fitting, one-piece metallic suits; they had normal sized slanted eyes and high foreheads. They had penetrating stares and their skin seemed bronze red in color, he could see what appeared to be birthmarks on their faces. One of the "older" beings now approached Perez and told him that they were "lost" that they were looking for a certain ridge. Thinking that he might be able to find out who they really were, Perez volunteered to take them there. On the way there one of the beings asked Perez if he was the one that lived in the solitary shack. He confirmed this fact and noticed that the men looked at each with surprised looks and attempted to cover their faces. Encourage as to what he perceived was fear, Perez asked the men what planet they were from. At this point he also noticed that the men wore small thin boots and gloves. He also asked them what was their business here on earth. This question caused a strange reaction between the men, they seemed to tremble with fear and separate from each other. Later, Perez asked the same questions and perceived the same reaction. Soon they reached the ridge and Perez informed the men. One of them thanked him, still obviously showing some fear and then one of the "older" beings fired off some flashes of light, which apparently caused the horses and "dog" to suddenly appear out of nowhere. The men mounted the animals and disappeared at great speed down the ridge. Two weeks at night, Perez saw the three same beings approaching from the nearby hill this time floating just above the ground. They stopped in front of his house. Incredibly, one of the strangers then asked Perez the location of the very same ridge they had been looking for before. At this point Perez noticed that on one of the being's head there appeared to be two short shiny metallic antennae-like protrusions; he suddenly experienced severe mental confusion and a state of stupor. He went back inside and went to bed. Soon he recuperated and ran out to look for the strangers but these had vanished. He has not seen them since.
Source: Luis Ramirez Reyes, "Contacto Mexico"
---
Date:  August 1989
Location:  
Time:  
Summary:  
Source:  
Location. Cephalonia Island, Greece
Date: August 1989
Time: 0100A
The witness family had been vacationing in the area for a couple of months and during the night of the full moon they had gone to bed, the witness slept alone in his room. The bed was facing the door leading into the living room. The window on the left was wide open, allowing the bright moon to shine in. Around 1am suddenly a presence in the room woke the witness up. He slowly raised his body in the bed and saw a tall, slender, black shadowy being come in through the window. The witness was convinced that he was totally awake now and aware of his surroundings. He couldn't see his face, his hands or legs. It looked like if was wearing a long black cape with a hood. As soon as he stood at the foot of the bed, (it) started reciting Byzantine biblical texts in a raspy inhuman voice, for a minute or less. The witness tried to scream and move but felt tied to the bed. The witness was unable to move as the figure stood there reciting its texts. The witness tried doing the sign of the cross with his fingers but was unable to. Moments later, his mother being a light sleeper, woke up and walked towards his room from the right. As soon as she entered his small room the being jumped out the window in an instant. Apparently she saw the figure since she asked the witness, "What was that in there?" Moments later she told the witness that she had heard someone chanting, but couldn't make it out. His mother thought that it could have been the patron saint of the island that had paid him a visit (?).
Source: http://paranormal.about.com/library/blstory_september05
---
Date:  August 1989
Location:  
Time:  
Summary:  
Source:  
Location. Wheat Ridge, Colorado
Date: August 1989
Time: 0230A
The 11-year old witness was laying on his bed in the basement of his grandparents house when suddenly he woke up lying in a most peculiar position, lying on his back with the covers pulled up to his chest and arms lying over them. He then heard his parents breathing (sleeping in the next room) deepen dramatically. For some reason he began to stare at the only window in the room, just then an alien-type figure appear to float through the wall and its head went through the window. After it levitated through the wall it began floating in jerking motions towards the right hand side of the bed. When it stopped next to the witness, uncontrolled fear enveloped him, and he attempted to scream but was unable to. Then the alien touched the middle of his forehead, it had only 3 fingers and a thumb. The witness felt completely paralyzed, the alien began controlling his breathing in attempt to prevent the witness from screaming and from suffocating. The humanoid was a "typical" gray, with smooth gray skin, huge black eyes, about 4 ft tall, with a large head. The witness eventually calmed down and at this point the alien removed his hand from the forehead and floated back out the same way he came in. He does not remember anything else of the encounter but feels that there was some missing time involved; a week later he found a scar in the back of his leg.
Source: I was abducted.com
---
Date:  August 1989
Location:  
Time:  
Summary:  
Source:  
Location. Pensacola, Florida
Date: August 7 1989
Time: night
Katharina Wilson was lying in bed at home suffering from excruciating chest pains, related to a lighting strike she had suffered earlier on that same day. Suddenly she found herself lying on her back on a table, still suffering terrible pain. As she watched from a dissociated state, gray type aliens cut a square into her chest and attacked a black mechanism with several extensions to the hole in her chest. When the pain became particularly intense, the beings telepathically told her, "We are repairing your heart." The next morning Katharina woke up with a sore chest, but not scar was visible anywhere and her pain was gone.
Source: Preston Dennett, UFO Healing

---
Date:  August 8 1989
Location:  Rostov-on-Don, Russia
Time:  night
Summary:  A man named D. Boyko head of the Rostov instrument construction plant "Pribor" saw a large disc-shaped object hovering over the city. A bright cone-shaped beam of light was projected down to earth from the object. Several tall entities were seen descending to earth within the beam of light. The entities were about 2 meters in height. After descending a certain distance within the beam they suddenly stopped and floated out of the beam and continued to float above the ground, moving very far from the object. The humanoids levitated low over the ground without moving their hands. Upon reaching a high fence, the entities easily floated up and over it without any difficulty in front the astounded witness. Apparently the aliens were using some type of antigravity device installed into their suits, or levitation was their natural ability. Soon the aliens disappeared into the distance.
Source:   Victoria Degtyar in "Mir Uvlecheniy" Kiev # 5 2000
---
Date: August 10, 1989: Alleged UFO Crash in Russia
---
Date:  August 10 1989
Location:  Kirov region, Russia
Time:  afternoon
Summary:  A hairy humanoid with long arms and small feet "scared the daylights" out of local veterinarian, P. Saitov, as he was out walking with his children and a friend. "It was making huge jumps—not at all like a human being", he said. Saitov and his companions rushed back to their car and followed the creature for about a kilometer until it disappeared into some undergrowth. He described it as about two meters tall, its body covered with dark brown hair, and it had shoulder length hair. Being a veterinary surgeon, he was able to determine that the creature was neither human nor an anthropoid ape. A local hunter discovered footprints and deduced the "manimal" had a two meter pace.
Source:  Mike Dash in Fortean Times # 53 quoting "Sotsialistichskaya Industria"
---
Date:  August 1989
Location:  
Time:  
Summary:  
Source:  
Location. Sedona Arizona
Date: August 10 1989
Time: 1500
The witness was alone at home and was taking a nap when a loud cracking sound suddenly woke her. She felt paralyzed and a strong tingling sensation came over her entire body. She then noticed a small being standing by the head of the bed. The being was 3 ½ feet tall, whitish gray in color and was wearing a tight fitting jumpsuit. It had a large head, and large dark eyes. The being then communicated with an unseen entity using a strange almost digital musical sound. It seemed to be relaying information about the witness well being. The being suddenly was gone and the witness was able to move again. Her muscles were sore and she felt nauseated afterwards.
Source: Richard J Boylan, Lee K Boylan Close Extraterrestrial Encounters
---
Date: August 10, 1989
Location: Hartshead Moor, West Yorkshire, England
Time: 2115
Summary: The witness was walking near a housing project when he suddenly had the impression that something was watching him. In the dark he noticed a huge eight-foot tall figure with bright slanted eyes. It appeared to be wearing a large pointed helmet and flared trousers with "something" pointing down between the legs. The creature's eyes suddenly became red, frightening the witness. A second green colored entity now appeared and was asked by the tall entity "Shall we get him"? The second entity replied in the negative. The green entity wore a helmet on a peanut-shaped head and had brown colored clothing and black slanting eyes. At this point the witness ran from the area.
Source: Steve Gerrard, Northern UFO News # 182
---
Date: August 10, 1989
Location: MILWAUKEE, WI.
Time: 3:30 AM
Summary: NL 2 wit. No sound 25 min. Terrified couple, fishing on waters near Omro saw object fall, hover.
Source:  
---
Date: August 10, 1989
Location: Gibraltar
Time: 21:00
Summary: It was a typically hot Summer´s evening in Gibraltar. I enjoyed walking my dog and on this particular day I had chosen a relatively quiet area, where Scud, my dog, could run around freely. This area is known as the lower southern plateau, at the very tip-end of the Rock, from where you can see the Mediterranean Sea to the East, the Strait that divides Europe from Africa to the South, and the Atlantic Ocean, which lies to the West. I remember sitting on the edge of a cliff and was facing the Mediterranean Sea. Although the reader may find it difficult to believe, I felt compelled to look in the general direction of a natural elevation (the edges of the Upper Plateau) that stood behind me about 120 metres away. Over this elevation you find a military enclave that includes an enormous and conspicuous white spherical radar. There, I saw this metallic round-shaped craft, hovering motionlessly and making absolutely no noise or sound whatsoever. It just stood there for nearly an hour, above the radar at about 75 feet from the ground. Suddenly, it vanished as if it had imploded. The next day, GBC TV showed footage of an enourmous baseball shaped craft, from where a small sphere descended into a nearby Spanish oil-refinery and then slowly climbed up again only to vanish seconds after. Interestingly, there had been a wildfire on the Rock that was put out only one day before my particular sighting. Thank you.
Source: National UFO Reporting Center
---
Date:  August 1989
Location:  
Time:  
Summary:  
Source:  
Location. Rosharon, Texas
Date: August 11 1989
Time: unknown
Two women and a man in a car encountered a craft hovering over the road. They were abducted and had an hour time loss. They reportedly encountered large lizard-like beings. One of the women had a brown area on one leg after the incident. The craft left marks on the ground. No other information.
Source: John Schuessler, "UFO related Human physiological Effects."
---
Date:  August 1989
Location:  
Time:  
Summary:  
Source:  
Location. Arik Mountain Ridge, SE of Prohlad Nyi, Kabardino-Balkar Republic, Russia
Date: August 12 1989
Time: 1100A-1300
An unidentified clear radar signal was detected in the area near the town of Prohladnyi in the North Caucasus by Soviet military radio technical units near the North Caucasus Mountains. The object did not respond to acknowledgement signals on the radar screens and was labeled as "hostile". Air defense systems were alerted, including surface to air missile units, and MIG 25 Foxbat interceptors from Rostov and Krymsk bases and SU-15's from Sleptsovskaya were scrambled, with the task to identify and force the object to land, but these failed to intercept the UFO. After the failed interception the order was given to arm and use weapons. Also units on the ground were notified. A surface to air missile was launched by the 481 Air Defense anti aircraft missile regiment in Ardon, which incredibly struck the UFO. The radar tracked the object's fall over the Arik Ridge. A search and rescue party onboard a MI-8 Hip helicopter was dispatched and found the disk in the mountainous area somewhere in an area between the villages of Novoye Hamidiye and Nizhniy Kurp. It was a small disk with a bell-shaped dome, about 6.2 to 6.9 meters in diameter and about 3.5 meters high. It was found and recovered by military amid the bushes and rocks near the mountainous ridge. I had crashed upside down, with the cupola on its bottom. The color of the hull was a dull gray. The object had an opened door on its hull, which opened like an elevator. Three small landing props were on the bottom, one of them damaged. The disk smashed into the rocky surface with great impact creating a deep ridge. The crash site was cordoned off, and a special research team wearing protection suits and carrying dosimeters were dispatched to the place. Radiation was detected coming from the crashed vehicle and precaution methods were set in place, thought some of the military personnel did receive extremely high radiation doses. Upon examination of the object, the partially opened door was accessed and entry into the object was gained. Inside the cabin, together with simple smooth control panels and other equipment, 3 aliens were found, sprawled on the cabin's floor, two were dead and the third was moving slightly with obvious signs of life. The damaged equipment onboard the object apparently crushed the other two aliens. It was obvious that the surviving alien had been trying to exit the craft and had opened the door from inside, but did not succeed in exiting as a result of his almost fatal wounds and his general state of confusion. Unfortunately the medic's attempt to save the entity's life failed and the being died short thereafter after it was extracted out of the disk. The beings were about 1.5 meters high, pot-bellied, with white-grayish skin. They had large hairless heads, almost round large black eyes, covered with eyelids (as was established during an autopsy) long extremities and had six long fingers. As was established, two of the beings had died on impact. The MI-8 Hip chopper transported the object to Mozdok Air Base that housed nuclear warheads and TU-95 Bear strategic bombers at the time. A team of military specialists arrived by aircraft from Moscow and performed preliminary examination on the crashed vehicle, these included specialists from Scientific and Technical Committees of the Air Defense, experts from Lubertsy NII-13 scientific research institute and from some other military research institutes, including KGB and GRU. The autopsy on the aliens was conducted at a bunker in the Moscow region and their further preservation was secured in glassy containers at a top-secret underground bunker, isolated amid the forests, and under a building on the territory of the military space forces biomedical research center east of Solnechnogorsk. Later the bodies were moved to an underground base on Novaya Zemlya Island beyond the Polar Circle. From Mozdok the damage disk was delivered to the territory of Kapustin Yar State Central Range # 4 and placed into an underground bunker west of Ahryomkin. Eventually (in 1992) the disk was transported to Novaya Zemlya Island.
Source: Anton Anfalov quoting Ukrainian press, "Weekly Mirror" Newspaper 12-30-1995, Colonel Uriy Vasilievich Lunev ret., Alexandr Mosolov, Voronezh, Mr. Boris Arharov, Pavel Laptinov, Saint Petersburg, Larissa V Chora
& Lenura Azizova
---
Date:  August 1989
Location:  
Time:  
Summary:  
Source:  
Location. Near Kapustin Yar range, Astrakhan or Volgograd region, Russia
Date: August 12 1989
Time: night
Shot downed by another UFO during a dogfight an extraterrestrial disk was damaged by some type of alien beam weapon. The craft lost control and fell at very high speed on a flat terrain outside the State Central Test Range # 4 at Kapustin Yar. The crash was probably noticed by military personnel or reported to them and a retrieval team was sent to the range. UFO observations over Kapustin Yar State Central Test Range # 4 on the night of July 28-29 1989 had caused a stir (confirmed by authentic KGB documents). This was another case and the military was informed about the downed disk-shaped object partially embedded on the ground, in a tilted position. The disk was about 5 to 8 meters in diameter, convexo, shaped like a lens. Its surface was ideally smooth, seamless, silver metallic, indicating evident non-terrestrial technology, with a broad and slight not jutting gradual dome on top connected in the same line with the rest of the hull and a broad cylindrical base. The bottom section and one side of the object were substantially damaged by the hard impact, with numerous dents and a narrow curved crack on its side. The incident was immediately reported to the Minister of Defense of the USSR Marshall Dmitriy T. Yazov and the chairman of the KGB, etc. Soon a special order was issued by the Military Space Forces of the USSR to the Commander of Kapustin Yar range to dispatch a retrieval team to the crash site. (Mr. Pavel Laptinov of Saint Petersburg saw the written order himself in 1999).The operation was conducted to isolate the rest of the military on the range from any knowledge of the incident, and to enlist only specially selected people called from outside (mostly from Moscow) to the recovery and research procedures. Under the cover of night the crash site was immediately cordoned off and the disk was removed to an isolated hangar on the territory of Kapustin Yar Sate Central Range # 4. The object was then covered by anti-radiation foil & tarpaulin. The research site where the disk had been hidden was almost completely isolated from the rest of the range in order to prevent any leakage of information. The scientific research military team was gathered in top secrecy in a short amount of time after the incident and had been dispatched by airplane to the range to study the disk inside the hangar. The research team made different attempts to penetrate inside the disk, using different equipment. They tried strong drills, diamond tip ones, gas cutting, but nothing helped, the hull appeared very durable. Finally expensive and heavy laser equipment that was brought to the site helped. They concentrated their efforts on the crack in the object's side and expanded it by laser. The hull consisted of 4 layers. In about 20 days they made the hole large enough enabling the research team to penetrate inside, who were dressed in protective suits and gas masks. Soon the research team finally penetrated inside the craft. The object consisted of 3 levels inside, an engine compartment on the lower level; the main power plant apparently self-destructed automatically. The main control room was on the 2nd level had a screen, a main control panel positioned in a semicircle with multicolored rectangular key-shaped buttons 2 x 5 cm in size, like keys on a piano, positioned in 3 rows and 4 small round chairs. Identity of the dome-shaped cylinder in the center of the cabin's floor was later identified as a holographic projector. The top level was like a garret, apparently an air lock. Four alien bodies were found on level 2, all dead, mostly next to the chairs. The aliens were about 1.3, 1.4m in height, two were the same and a third was slightly taller, about 1.5-1.6m. They had large hairless heads covered with helmets with 4 webbed fingers, greenish-yellow-brown skin, and thin long arms, like that of a monkey, long narrow legs and necks, huge slanted frog like eyes covered by black eye lenses, just a protrusion with 2 openings on the place of a nose, small and narrow slit-like mouth, tiny ears pressed to the rear part of their heads, and long thin hands. They were dressed in tight-fitting and very durable suits of metallic silver color with a violet tint, with belts and round circles on their chest areas. They had long elbow length gloves. The suits were removed with difficulty, along with the silver-greenish boots and gloves. One of the bodies was substantially damaged by the hard impact. In general, the beings were similar to those found in the disk that crashed in Latvia in the early 1990s. In extreme secrecy the bodies were immediately removed from the disk, placed inside the hangar and put into special support containers to preserve biological materials. These containers were then loaded on a military cargo aircraft and moved to an aerodrome in the Moscow area. From there the bodes were removed to a special KGB biomedical laboratory outside the town of Solnechnogorsk northwest of Moscow (as well as other alien bodies from other UFO crashes, Poland, Latvia, etc) where they were autopsied and hidden in underground bunkers by only 4 officers. During the autopsy yellow-greenish alien blood appeared quickly reacting with oxygen, apparently copper-based. A Soviet engineering team succeeded in a detailed study of the disk from inside, but the technology was hard to understand. Metal alloys were properly analyzed, different parts were taken from the disk and moved outside the range to different military industrial and R&D institutions for analyses (including Vnukovo alien material research underground lab southwest of Moscow). The disk was not moved to the research centers in populated areas by reasons of secrecy. In around 1991 or 1992 the disk had been removed from Kapustin Yar range to Novaya Zemlya Island base in the Artic region (a former nuclear State Central Range # 6) where is still hidden today in a specially constructed artificial cave. The alien bodies were also taken there. Other UFOs have also been stored at this location, including a small non-piloted probe which crashed and was recovered in Latvia in either 1991 or 1992.
Source: Boris Arharov, Pavel Laptinov (Saint Petersburg) Anton Anfalov
---
Date:  August 1989
Location:  
Time:  
Summary:  
Source:  
Location. Salsk, Rostov region, Russia
Date: August 13 1989
Time: 2300
Working at a cotton irrigation plant Vasiliy Ivanovich suddenly experienced total equipment failure without any apparent cause. While searching for the cause of the breakdown, the witness heard a loud voice, "He is searching for the cause". Looking around he saw four humanoids standing close to him. One stood in the front, while the other three stood in the back. He described the humanoids as tall, with long dangling arms, with a large head, flattened on the top and wide at the temples. The humanoids are dark red or brown in color with large egg-shaped eyes and two holes instead of a nose. They have no lips, and thin strip instead of a mouth. They were wearing truncated shiny blue coveralls and footwear. The humanoid standing at the front of the others held a box in his hand and a soft pleasant voice seemed to emanate from the box. He held the box at stomach level. Ivanovich approached the humanoids and asked who they were; the reply was a question asking him if he wanted to go with them. At this point the witness saw a light at the edge of the nearby woods and a hovering object. The humanoids then floated slowly towards the craft and disappeared. Terrified the witness ran to the village to notify other witnesses but upon returning to the site the humanoids had already left.
Source: UFOZONE Russia
---
Date:  August 1989
Location:  
Time:  
Summary:  
Source:  
Source: 8/13 MANSURA, LA. 10:30 AM CE2 2 wit. No sound XXXX Small disc 30′ away just above lawn left swirls. Vertical ascent.
---
Date:  August 1989
Location:  
Time:  
Summary:  
Source:  
Location. Solihull, near Sochi, Caucasus, Russia
Date: middle of August 1989
Time: 2130-2140
10-year old Anya was alone at home in a small one-story house located on the right bank of a local river (her parents were at work at usually returned very late at night). She was watching television and the windows were closed and partially covered with blinds. Suddenly several lighted flew into the living room. The spheres circled amid the room in midair, emitting a buzzing sound and leaving behind something that looked like lighted dotted lines. The television set began to malfunction and it finally dimmed completely. The blinds on the windows suddenly were somehow pulled up, as if from a strong wind and after that a "carpet" on a rug began to move in a wavy manner. Anya was stunned but incredibly felt no fear. Then something that resembled a medusa or jellyfish appeared at the window. The creature had no visible eyes, but it had large eye sockets which emitted a bright light from inside. The strange creature was looking into the apartment and moved its head from side to side. The distance from the ground to the window at that location was no less than 2.5m so the entity was quite tall. In a second window the girl saw another creature of the same type that was also peeping inside. Both humanoids emitted a faint blue-yellow-greenish light. Anya distinctly saw something like "helmets" on the creature's heads. The girl then felt as if the creatures were communicating with her in a nonverbal talk. Anya heard the words inside her head which said, "Do you want to come with us?" She screamed immediately, "No! No!" After that the humanoids vanished in plain sight. Incredibly a vicious dog that lived in the flat directly below Anya's flat was emitting a frightening howling sound. After the humanoids vanished the blinds and the carpet stopped moving. Another important detail which the girl noticed was as both entities looked inside her apartment, the table together with the television set appeared to levitate in mid-air. The small luminous spheres vanished last; they simply disappeared in the area where the wall was connected with the ceiling. All this occurred in total silence while an odor of something burning was present in the room. The television set was now emitting light but without any images and later seemed to work fine. Anya's description of the humanoids is remarkably similar to other reports from the same region. Her mother, Tatyana, also reportedly observed a fiery globe-shaped UFO of pinkish color with a blue halo a couple of days later, and two other jelly-fish like creatures the evening of the same day, about 2 days after Anya's encounter.
Source: I. Chernov and V. Bystrov journalists from "Chernomorskaya Zdravnitsa" Newspaper, Sochi 1989
---
Date:  August 1989
Location:  
Time:  
Summary:  
Source:  
Location. Outside Dalnegorsk, Far East, Primorskiy region, Russia
Date: August 15 1989
Time: unknown
A soldier of one of the local military units in this area saw three "men" of unusual appearance about 150m from his location, on top of a hill. The humanoids were about 3 meters in height, wearing silvery clothing, with heads described as "angular" unlike normal human heads. The entities then began walking towards the witness but when they heard the sound of an approaching motorcycle they vanished from sight. During the next day a group of military specialists examined the site and discovered traces of footprints, remotely looking like that made by a human being, but of a very large size.
Source: Valeriy Dvuzhilnyi "M-skiy Triangle" Riga # 1 April 1990
---
Date:  August 1989
Location:  
Time:  
Summary:  
Source:  
Location. Chita, Russia
Date: August 16 1989
Time: evening
Returning from a local stadium after a football match, Pavel Nikolaevich Yemelyanov, his son and some other friends came upon a parked unlighted bus (or maybe a bus-like object?) when suddenly the doors of the bus were thrown open. Out of the bus six or seven humanoid figures wearing scaly silvery suits stepped out. The humanoids were all of the same height. The father and some friends attempted to approach the figures but these instantly moved 500-600 meters away from them. Yemelyanov called for his friends who had inadvertently walked ahead but these did not turned back. Meanwhile the entities had approached a 5-storied building and one of them seemed to walk right through its walls, and then the rest did the same. The witnesses ran to the bus to find the driver sitting in his seat in an apparent state of confusion, there were no other passengers around. Yemelyanov then phoned the local militia, which searched the empty building finding nothing.
Source: UFOZONE Russia, Nikolay Nepomnaysziy "Wanderers of the Universe: UFOs in Human History" 1996
---
Date:  August 1989
Location:  
Time:  
Summary:  
Source:  
Source: 8/18 LINCOLNTON, N.C. 3:00 PM DD 1 wit. No sound XXXX Red/brown triangular object size of Stealth bomber near nuclear plant 300′ off ground.
---
Date:  August 1989
Location:  
Time:  
Summary:  
Source:  
Location. Russia, exact location not given
Date: August 19-20 1989
Time: night
17-year old Pyetr Yershov was again abducted (his previous encounter was in 1987). Before the abduction, he had seen a very strange entity with general features of that of a dog or canine, different from the entity he encountered in 1987. This entity had a face similar to that of a dog and it had large pointy ears. After blacking out and returning back to consciousness only in the morning the witness felt that most of the events of the night had been erased from his memory. His only memory was of the dog-face entity. Pyetr requested hypnotic regression, however is unknown if he underwent such procedure.
Source: Vladimir G. Azhazha, PhD in: "The Other Life" Moscow 1996
---
Date:  August 1989
Location:  
Time:  
Summary:  
Source:  
Location. Porto Raphael Italy
Date: August 20 1989
Time: 2230
Two young men, Salvatore & Massimo were walking down a street on the way to a friend's house, when they observed three lights of different colors, red, green and white at a distance away presumably hovering over the road. They did not give much thought to the lights and kept on walking when at a distance of 50 meters away they saw an animated figure quickly run across the road and disappear behind some bushes. The figure was about 1 meter 60cm in height, with large dark oval shaped eyes, "like those of a fly," a huge head and no nose. Upon seeing the creature they ran to get family members that searched the area but failed to find anything.
Source: CISU Sardinia
---
Date:  August 1989
Location:  
Time:  
Summary:  
Source:  
Source: 8/21 TRUSSVILLE, AL. 5:00 AM NL + wit. No sound 30 min. Police reports of disc shaped object w/colored lites.
---
Date:  August 1989
Location:  
Time:  
Summary:  
Source:  
8/21 ASHVILLE, N.C. 5:30 AM NL + wit. No sound 30 min.
Oval w/two tails. One end faded, the other grew.
---
Date:  August 1989
Location:  
Time:  
Summary:  
Source:  
8/21 NASA BLAMES SDI TEST FOR NC SIGHTINGS. (Could this NASA test of the
SDI cause sightings in Alabama? F.R.)
---
Date:  August 1989
Location:  
Time:  
Summary:  
Source:  
8/22 PENSACOLA, FL. Night NL + wit. No sound 2 hrs.
Dark shapes and numerous lites approached each other.
---
Date:  August 1989
Location:  
Time:  
Summary:  
Source:  
8/22 GULF BREEZE, FL. Night CE1 2 wit. No sound XXXX
Triangle 50 to 100′ on a side, hovered over trees. Maneuvered.
---
Date:  August 1989
Location:  
Time:  
Summary:  
Source:  
8/23 NAVARRE BEACH, FL. Night NL + wit. No sound XXXX
Several saw triangular form over bay. Two huge red lites & yellow ctr.
---
Date:  August 1989
Location:  
Time:  
Summary:  
Source:  
8/23 GULF BREEZE, FL. Night NL 2 wit. No sound XXXX
White or silver delta, 70′ on side, passed overhead.
---
Date:  August 1989
Location:  
Time:  
Summary:  
Source:  
Location. Merrick Long Island, New York
Date: August 24 1989
Time: after midnight
The witness had seen a flash of white light earlier that night and had a feeling something was going to happen. Later as he was in bed he suddenly felt paralyzed and unable to move, he then saw bright-multicolored lights and suddenly found himself lying on a table and hearing a loud-pitched noise. He then realized that three humanoids were performing some type of operation on him; one was sticking a long needle in his navel. One of the beings touched his forehead and he felt totally at peace. The beings were described as 4-foot tall, tan in color, with thin bodies, large heads with huge black eyes, long arms with three fingers on each, but some had four fingers. He was then taken to several rooms including one where he saw several aliens sitting around a long table, numerous hieroglyphics, and a screen where he could see the Earth. He also recalled the object traveling towards the Sun and going into another solar system where they landed in a large hangar type area. He also recalled seeing his friend in one of the rooms, apparently in a trance-like state.
Source: UFONS # 258
---
Date:  August 1989
Location:  
Time:  
Summary:  
Source:  
Location. Ubari Japan
Date: August 25 1989
Time: 2000
A man and his wife were parking their car when they suddenly saw a huge metallic triangular shaped craft descending over them, the craft seemed to change shape as it approached overhead, at that very moment they saw a beautiful young girl standing at a bus stop nearby. She paid no attention to the object. One of the witnesses felt sure that the girl was an occupant of the craft. Indeed later he claimed he received telepathic messages confirming his suspicion.
Source: Antonio Huneeus, UFO Universe, spring 1993
---
Date:  August 1989
Location:  
Time:  
Summary:  
Source:  
Source: 8/26 MINERAL POINT, PA. 5:00 PM NL 9 wit. No sound 45 min.
Rotating sphere maneuvered, reversed direction twice.
---
Date: August 27 1989
Location: Donetsk, Ukraine
Time:  0300A
Summary: This fascinating encounter took place deep within a mine 1070 meters below the earth's surface. An electrical worker in one of the mines was working the night shift when he suddenly saw two strangers standing at the end of the electric train depot. The witness stood behind the electric train control station and soon after the strangers appeared he was seized by an uncontrollable fear, something that had never occurred to him before. Using his instinct he hid behind the control box closely watching the strangers. The figures moved slowly along the garage, stopping from time to time and studying different areas and equipment located there. Finally the witness gathered up enough courage to confront the strangers and walked out of his hiding place. Upon noticing him the strangers stopped. Trying to sound as confident as possible the witness yelled at them, "Who are you? What are you doing here?" And he began to walk slowly towards the pair. After taking several steps he looked closely and literally became numb with fear as he realized that the entities standing before him were not human. They were short creatures, dwarf-like with sallow facial complexions, and features he could not recognize as human. Both were dressed in silvery colored coveralls and their chest they had lighted circles and luminous dots circling around, like the screen of an oscillograph. After standing for a while, the entities turned around and walked away, quickly moving away floating just above the ground. In several seconds they vanished behind a bend on the underground tunnel.
Source:  Gennadiy Ya. Leszshenko, "Edge of the Unknown or What is Behind the Curtain" Donetsk 1994
---
Date:  August 1989
Location:  
Time:  
Summary:  
Source:  
Source: 8/31 BUTLER, PA. 9:00 PM NL + wit. No sound 10 min.
Mushroom w/lite hovered in field, 2 lites emerged. AF jets in area
within one half hour.
---
Date:  August 1989
Location:  
Time:  
Summary:  
Source:  
Source: 8/31 TRUMBULL, CT. 9:00 PM NL 1 wit. Monotone 15 min.
Not an a/c, would hover, then shoot off in another direction.
---
Date:  August 1989
Location:  
Time:  
Summary:  
Source:  
Source: 8/31 TRUMBULL, CT. 11:00 PM NL + wit. No sound 7 min.
Series of lights in "V" pattern buzzed city.
---
Date:  August 1989
Location:  
Time:  
Summary:  
Source:  
Source: 8/31 MONROE, CT. 11:00 PM NL 4 wit. No sound 7 min.
EMT & three others in ambulance saw object coming head on.
---
Date:  August 1989
Location:  
Time:  
Summary:  
Source:  
Source: 8/31 CAMBRIA CO., PA. 9:30 PM NL + wit. No sound XXXX
Lights. No other details available.
---
Date:  August 1989
Location:  
Time:  
Summary:  
Source:  
Source: 8/31 HUNTINGTON, CT. 11:00 PM NL 1 wit. XXXX 7 min.
Motorcyclist on Rt. 8 says he saw 5 airplanes flying in formation.
---
Date:  August 1989
Location:  
Time:  
Summary:  
Source:  
Source: 8/31 WESTMORELAND CO., PA. 10:15 PM NL + wit. No sound XXXX
Lights. No other details available.
---
Date:  August 1989
Location:  
Time:  
Summary:  
Source:  
Source: 8/31 TRUMBULL, CT. Night CE1 2 wit. Humming XXXX
Object 100′ in air, just above trees, hovering.
---
Date:  August 1989
Location:  
Time:  
Summary:  
Source:  
Source: 8/31 BRIDGEPORT, CT. 11:00 PM NL + wit. No sound 7 min.
Dim lights in diamond pattern buzzed city.
---
Date: end of August 1989
Location: Saratov Region, Russia
Time:  2105-2115
Summary: One of the military officers from the Shihany chemical weapons test range close to the Volga River was returning home from duty in the control post when suddenly for no apparent reason as if hypnotized or narcotized a feeling of calm fell over him. In a trance-like joyful state he walked a long distance from the base and noticed a rainbow-like object in the air and heard a voice inside his head, "Do not be afraid". When he came closer he could see a dome giving off a dim bluish light. He then felt as if an invisible escalator took him into the air and sucked him into the middle of the dome-shaped object. He appeared in a spacious circular room, arena-like and heard the voice again, "Don't worry. You will not be harmed". At this point he felt afraid, and kept saying to himself that it was just a dream. But he again heard the voice, "No, this is no dream. Everything is real." When looked around he could see only wave-like walls, as if they were made out of light. In the center of the room there was a kind of round table or pedestal, with a heap of stones on it that gave off a myriad of rainbow colored light. He had the uncanny feeling that time had stopped; he had no idea how long he had been in the room. Suddenly he noticed 2 silhouettes that seemed to appear out of nowhere. They did not approach from anywhere they just appeared suddenly with a kind of fog or shroud enveloping them. He could see that they had gray-greenish faces with a hint of nostrils (flat faces with an almost total absent of noses), huge almond-shaped or slanted eyes. He shuddered with fear when he looked into the eyes, they resembled bottomless dark pits. One entity was obviously a male and the other a female. Their faces were completely expressionless, nor he sees the slightest movement of their eyes or lips. They stretched their arms towards the witness as they approached him. He attempted to defend himself but to no avail. The beings undressed him in quick "confident" movements, as if they had done it numerous times before. The naked witness was put on his back, on a soft and warm couch. He noticed what appeared to be long wiry needles in the alien man's hands; the entity then began inserting some of the needles into various places on his body. The witness felt neither pain nor discomfort, he felt very relaxed as if was watching the whole scene from another location. He could not remember how long this procedure lasted for. Suddenly the male humanoid vanished into thin air. After that the alien woman removed what appeared to be a shroud from her body, he was then able to see her very clearly. He could see that she was a rare and amazing beauty, like a statuette made out of polished pistachio tree. She then laid next to him in an obvious attempt to seduce him. He touched her belly and the skin felt warm and velvety. Then he touched her breasts, and he found them to be resilient like touching suede-like skin. The alien woman then touched him and he was amazed at how heavy her hands were, like if her bones were made out of metal. Apparently reading his thoughts, she removed her hand immediately. But this only touch from the alien woman was enough for the witness, it felt like an electric charge, he could not resist her any longer and had sex with her. It was slightly quicker than with a normal earth woman. When the sex act was over she enveloped herself with the shroud again and vanished in plain sight. "Get up and dress" he heard the voice in his mind again. He did what he was told and again an invisible escalator removed him out of the dome-shaped craft. The rainbow colored object then seemed to compress into a whitish globe the size of a watermelon, gave off a blinding flash and vanished. When the officer looked at his watch he realized that only 15 minutes had gone by. After the contact the witness lost 23 kilograms of his weight and his blood pressure and health became normal. On several occasions he attempted to tell his story but each time an inner "voice" prevented him from doing so. Note from source: According the description of the aliens, they were most likely from the planet "Zonneri" in the Tialubba double star system, 73.3 light years away from earth. They have underground base in the Saratov area possibly in the Medveditskaya Gryada Hills and also possibly under the River Volga near Saratov.
Source:  Anton Anfalov, quoting "Interesnaya Gazeta" Kiev # 10-36 1996
---
Date:  late summer 1989
Location: Miami Lakes, Dade County, Florida
Time: night
Summary: The witness, who lived near an old Nike missile base suddenly, woke up to a tremendous noise in her bedroom. The house felt like it was shaking and a very strong wind was coming in through the previously closed window. She was unable to move, even as something told her to look out the window. She was able to remember brief details of having apparently visited an underwater location where she along with other humans were made to cross what appeared to have been a pool of water that had steps leading out of it. After walking through a passage, a short heavy set being wearing some kind of peculiar outfit, appeared. This being spoke to the witness and the others, possibly telling them about future events, but were then told that they would be unable to remember the conversation.
Source: Personal Investigation
---
Date:  August 1989
Location:  
Time:  
Summary:  
Source:  
Related articles