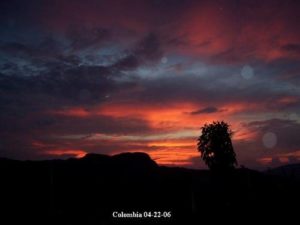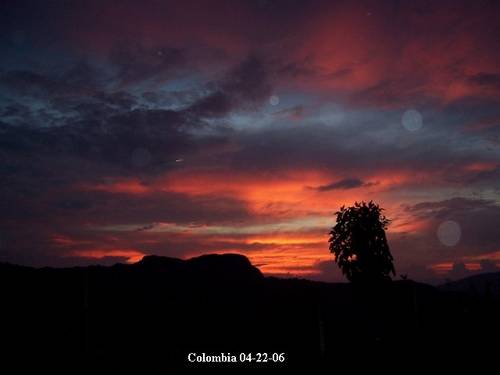 (Last Updated On: August 17, 2016)
Date:  April 2006
Location:  Chepachet, Rhode Island
Time:  0200A
Summary:  A farmer reported hearing a loud howling at night for a week straight. One night he went out to look and saw a small creature banging on the doors of his shed. He has rabbits in the shed and they were going crazy in their cages. He put the lights on and got his gun. He described the creature as about 4ft tall, hairy, reddish eyes and smelling awful. It emitting a grunting sound and ran off into the woods.
Source:  Linda Godfrey
---
Date:  April 2006
Location:  Campos dos Goytacazes, Rio de Janeiro, Brazil
Time:  0300A
Summary:  A nine-year old girl was found crying and with marks on her legs and arms on an adjacent hard to access courtyard next to her apartment. According to the girl who lives in an apartment 15meters from the ground, she had been "dreaming" with an angel who had invited her to fly above the apartment complex. She accepted his invitation and climbed on the back of the "angel", placing her legs around his neck. They flew around several times circling the apartment complex, she could see everything clearly from above and was having a "good time". Suddenly at one point she noticed that the angel was in fact a "demonic-appearing" creature and she tried to escape from it, struggling in the process and falling towards the ground. As she fell towards the ground another "angel" appeared and this one prevented her from receiving a full impact from the fall, however still the young girl landed on her feet, breaking a foot upon impact and suffering a strange contusion on one of her hands.
Source:  Joao Oliveira, Brazil
---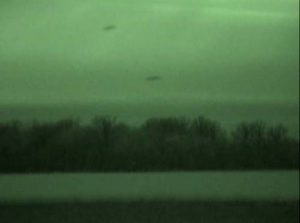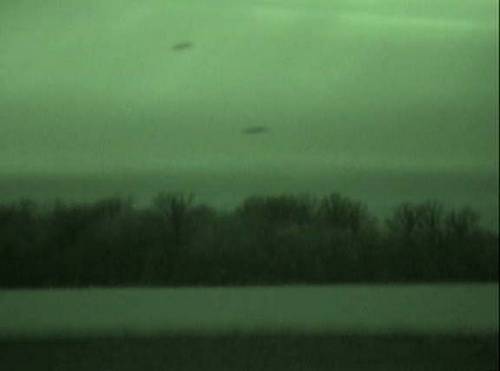 Date:  April 2006
Location:  Ohio
Time:  
Summary:  
Source:  
---
Date: April 2006
Location: Cabo Polonio, Rocha, Uruguay
Time: 0600A
Summary: The witness was staying in an isolated cabin with her boyfriend by the water and was sleeping by an open window that had a perfect view of the Atlantic Ocean. In the middle of the night the witness suddenly awoke and looked out the window to see two small figures staring at her. She felt a strong sense of peace and tranquility as she watched the two entities which she described as white in color with large black oval-shaped eyes. The entities were about 1.20m in height and according to the witness they had "pleasant" facial features. In a state of complete peace the witness closed her eyes and fell asleep. She did not see the entities again.
Source: http://www.ufoevidence.org
---
Date:  April 4 2006
Location:  Somerset, Massachusetts
Time:   2230 & 2330
Summary:  A husband and wife were just getting into bed when the wife looked out the window and saw what she thought was a very bright star. After looking at it a moment she realized this "star" was blinking red, white and blue. She called her husband over and he too said it was twinkling the same colors. They watched it for about 20 minutes and watched it move to the right a little and then go back to its original spot. A few minutes later they saw an airplane approaching the light, and as the plane passed over it the blinking light, it jerked down real fast and moved back to its original spot once the plane passed. Both husband and wife like to look up at the sky and see "stars" move about but this was something they hadn't seen before. That very same night the wife woke up and saw an image of a tall thin human shape at the window they had been looking out earlier. It had long arms that reached to the knee area and a bulbous head, not the typical size though. She couldn't move. She was hypnotized by it and when she started to think about what it was it blended into the curtain and she immediately felt very tired. 
Source:  http://www.hbccufo.org
---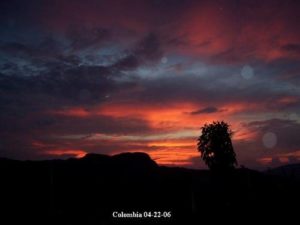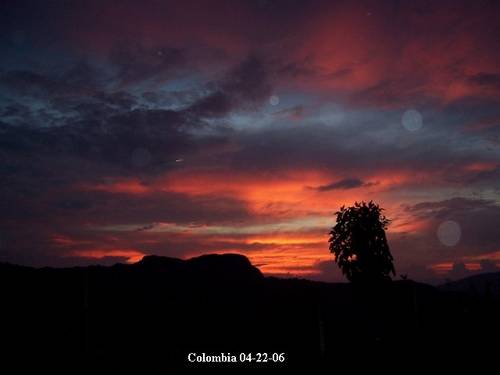 Date:  April 4 2006
Location:  Bogota, Colombia
Time:  
Summary:  
Source:  
---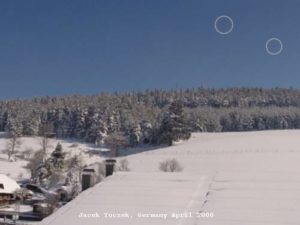 Date:  April 6 2006
Location:  St. Georgen, Germany
Time:  
Summary:  
Source:  
---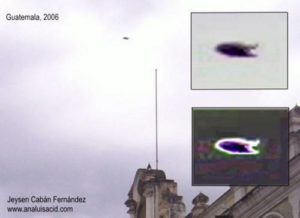 Date:  April 14 2006
Location:  Antigua, Guatemala
Time:  
Summary:  
Source:  
---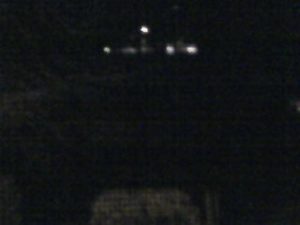 Date:  April 15 2006
Location:  Brazil
Time:  
Summary:  
Source:  
---
Date:  April 17 2006
Location:  Slade Green, England
Time:  0637A
Summary:  47-year old Michael Allen reported seeing the figure of a man in a "jet-pack" suit traveling in a northeast direction in a straight line motion. It was difficult to judge its speed as it was silhouetted against a bright gray sky, and he couldn't be sure of its size or distance. Angular wise it went to 45 degrees in around 15 seconds, and then its view was blocked by an approaching train.
Source:  http://www.ufowatch.com/sightings
---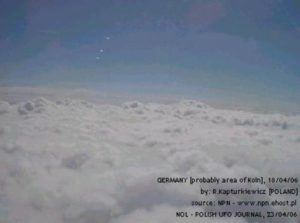 Date:  April 18 2006
Location:  Aircraft over Poland
Time:  
Summary:  
Source:  
---
Date: April 19 2006
Location: Las Vegas, Nevada
Time: 02:30
Summary: I woke twice, thinking I was just dreaming of a tall man in black. The third time I awoke was due to someone holding my left hand. I tried to pull away and when I could not, I really woke up. I don't want to believe what I saw. There were four short grayish aliens with large black eyes and no mouth. One held my left hand by my fingers, one had my right arm pinned down, and two were holding my ankles. I tried to yell but it was as if my own mouth was gone: I could not open it. I raised my head and tried to get away. Then I saw an image on the wall that caused me to pause: it looked like a microscopic image of blood cells and amoebas moving. I looked at it briefly then continued to struggle. Then I felt as if one of them pushed my head down, and all went dark for a few seconds. When I felt them release me, I saw them move to the outer wall as a bright light shown through the window. I jumped up to look out but the aliens and the light disappeared.
Source: Davenport, Peter
---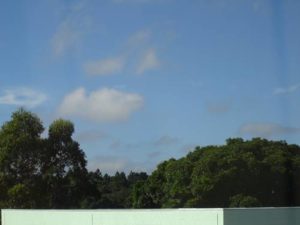 Date:  April 20 2006
Location:  Brazil
Time:  
Summary:  
Source:  
---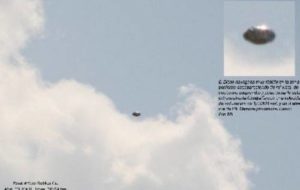 Date:  April 20 2006
Location:  Argentina
Time:  
Summary:  
Source:  
---
Date: April 22 2006
Location: Rome, Georgia
Time: 2100
Summary: The witness was walking his bike back home after attending the movie theater and was on Highway 100 when he looked into the dark woods and the beam of his Army flashlight illuminated three pairs of eyes about 70 yards away, gazing at him. He hopped on the bike and took off in terror. A few minutes alter when he looked out into the woods he saw the same three pair of eyes again, and they watched him without blinking for at least ten minutes as he peddled as fast as he could. They moved fast enough to keep up and stay with him just out of the range of his LED light to only show their eyes. He was coasting down a hill at 35-40mph; the eyes matched his speed as they moved through the thick forest in a smooth sailing manner. They overtook him and cross the road at the curve ahead of him. Soon after that, his mother drove by and picked him up, upset that he had been out so late. Incredibly it was already 0100A. He had somehow lost four hours that seemed like 15 minutes to him.
Source: Brian Vike, http://www.hbccufo.org
---
Date:  April 2006
Location:  
Time:  
Summary:  
Source:  
Location. Puerto Rico (exact location not given)
Date: April 22 2006
Time: 2100
At a ranch in a rural area the witness suddenly sees a bright light coming from the area of the granary. She went outside to investigate and as she walked closer to the area from out of some brush emerged a short humanoid figure, green in color and black staring eyes. The humanoid then pointed a finger at the witness, who terrified ran into the house and did not see the entity depart.
Source: lucy@ovni.net
---
Date:  April 2006
Location:  
Time:  
Summary:  
Source:  
Location. La Pampa, Argentina
Date: April 22 2006
Time: night
On April 18, 50-year old E.R. who lived with her husband began to feel herself affected by intense back pain. 4 days after being in said condition, she went to a local clinic where she was treated by a doctor who detected—after a thorough checkup—a considerable inflammation to the liver, bladder, pancreas, kidney and left lung. Issuing a primary diagnosis: pancreatic cancer. She immediately ordered tests which were evaluated by another professional and confirmed the diagnosis. The physician began to administer medications. In spite of this E.R. condition worsened, compelling her to remain at rest in her bedroom. While listening to the sound of the TV set coming in from the dining room, she entered into a crisis and felt herself floating toward a very large, white light. When she was about to be absorbed into the light, she felt herself "…snatched away by several shadows…" who told her mentally that "…this was not the time…" At that moment she was able to see the figures clearly, realizing at the same time that she was somewhere else and not in her bedroom. Fully lucid and awake, she was able to observe that she was lying on a sort of platform, oval shaped and bathed in an intense light which seemed to be suspended from a type of structure or support a meter and a half in diameter, silvery-colored and seemingly metallic. Around this platform she noted the presence of the 5 beings who debated the critical condition of her health. One of these beings stood at her left and the remaining 4 on the right. These indicated that "…there was no other alternative other than to go in…" After this the being on her left introduced one of its long, thin arms into E.R. on her left side under her ribs, while she was held by her arms, legs and head. She felt that something was "…torn out and dragged…" from within her body, causing intense pain. The extracted material was given to the other beings. The intense pain was followed by a feeling of emptiness and gradual relief that permeated throughout the entire area. While she clearly remembers the physiognomy of the beings, she has also been able to recall some of the statements they made "…from this moment on you will put aside all medications…" and "…from this moment on you will be a different person…" After a period of time she could not determine, she regained consciousness this time in her bed, able to her the sound from the television set. Upon remembering her experience, she began to touch the affected area and felt a void, as though something was missing. Upon pressing her body, she felt the characteristic pain that follows an operation. Two days after the experience, E.R. got up from bed on which she had remained for nearly a week, noticing that her pains were almost completely gone. The next day she went to the clinic for a consultation with the physician, requesting an immediate clinical examination. With the results in her hands and after the corresponding review, she attested to the noticeable reduction in her condition's levels, while experiencing a slow but steady recovery, stressing that she has no answers that may account for the change or development observed. As far as the beings are concerned, E.R. states that they were tall, thin, with long slender arms. Their heads were medium-sized with a pronounced volume in the occipital region. Their mouths were small, like their noses, eyes were medium-sized, slanted, very dark, smooth angular faces, small chins, with no visible cheekbones. No clothing was visible. Their bodies were lead-blue in color and their movements were swift. E.R. did not notice any hands, and was uncertain about the use of instruments during the procedure. She did remember noticing a small isolated platform to the left of her location. It was seemingly metallic, silver-hued and very bright.
Source: The Journal of Hispanic Ufology June 7 2006, CIUFOS-La Pampa Argentina
---
Date:  April 25 2006
Location:  East of Powers Lake, Kenosha, Wisconsin
Time:  0300A
Summary:  A high security clearance employee at Mitchell Airport was on his way to work when he observed a strange creature crouching in a ditch then rising easily to stand on two legs with its arms at its sides "much like a humans". The creature resembles a bipedal wolf. He has seen the creature previously in February and has seen it cross the road on all fours and estimated it was at least five feet long from nose to rump and its back stood almost three feet off the ground. It appeared unafraid of him and stared at him with yellow, glowing eyes. When it stood it appeared slightly hunched over, as many other witnesses have said.
Source:   Linda Godfrey
---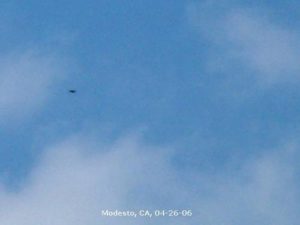 Date:  April 26 2006
Location:  Modesto, California
Time:  
Summary:  
Source:  
---
Date: April 28, 2006
Location: Aguada, Puerto Rico
Time: 3:00 am
Summary: "On November 2005, at approximately 3:00 am, my daughter and I heard a weird sound like a hurricane wind going whistling by my house in Aguada, Puerto Rico (a U.S. territory). The sound was so strange that penetrated our ears. When my daghter and I looked outside, we observed what appeared to be a disc- shaped object moving towards the rear of the house towards a rain-forest or wooded area which leads all the way to the Atlantic Ocean. After that, my daughter and I heard the same sound at least twice a week. At that time my daughter and I usually went to sleep at 3:00 am or 4:00 am watching Spanish soap-operas." "On Friday, April 28, 2006, at approximately 3:00 am I heard again the same sound going by my house. At about 10 or 15 minutes later I heard my dog (Dora) barking continuously in my back yard. When I went to investigate by turning on the back yard light (the light inside the house was off) and by looking through my dining room window, I observed my dog laying on her back with her 4 legs up apparently unconcious and hypnotized. The dog was chained to a metal pole next to the back fence which separates my property with the rain-forest in the back. I called her name, "Dora, Dora, what's wrong Dora?" When I raised my eyes and looked at the back fence, which is about 25 feet from where I was standing, I observed two creatures (extraterrestrials) standing closed to and behind the chain-link fence staring at me. One of the aliens was about 3 feet away from the dog and the other alien was about 5 feet away from the other alien. They were about 3 and a half feet tall with a large oval head and big slanted eyes. T hey had grayish skin and had very thin slit for a mouth and two little holes for a nose. They also had very skinny arms and they seem not to have any clothes on. Their legs were not showing because under the chain-link fence there was a cinder block wall about one and a half feet high. I could only see them from the waist up. The aliens were staring at me and I was staring at them. They were communicating with me telepathically. I think that they were reading my mind because when I said in my mind, "I'm going to wake up my husband, Nelson." I left the dining room window and walked through the hallway leading to the bedrooms, on my way to wake up my husband, they detoured me to the other bedroom to wake up my daughter instead. I woke up my daughter (17 years old) and both of us went to the dining room window where we observed the creatures still standing in the same place. Again, they stared at us and we stared straight into their eyes for a while. My daughter said to me, "Mommy, I'm going back to bed because I'm scare, then I won't be able to go back to sleep." I then followed my daughter to the bedroom. Approximately 10 minutes later I returned to the dining room window, the aliens were still there. While staring straight into their big eyes, the one closest to the dog was telling me in my mind to open the door leading to the back yard. I said in my mind, "I'm not going to open the door." He demanded telepathically, "You're going to open the door." I then felt myself moving towards the door and was getting drowsy." "I don't remember what happened after that. I woke up in my bed. I asked my daughter if she had seen the same thing in case I was imagining things. She described the incident and the creatures the same way I saw them. We then told my husband who slept in a separate bedroom facing the backyard. He said that he did hear the dog barking wildly at about 3:00 am. He said that he looked out the bedroom window and saw the dog barking towards the rain-forest in the back, but he thought that she was barking at a cat and was so sleepy that he immediately went back to sleep. He did not look at the back fence."
"Please be advised that behind the back fence, where the aliens were, is an enormous rain-forest that leads all the way to the Atlantic Ocean, and is pitch black at night. Also, my husband informed me that he discovered the back door opened when he got up at about 8:00 in the morning, but did not know what had happened. The dog did not want to eat or drink anything for about 3 days and laying down apparently sick." "On Monday, May 1, 2006, at about 12:50 am while sitting in the living room and while talking on the phone, I saw through the dining room windows a bright light, like an enormous light bulb, moving through the woods (the rain-forest). I informed my husband and we immediately closed all the louver windows in the kitchen and dining room. At approximately 2:00 am, the same night, I heard the same sound again over the house. Seconds later while laying in bed, my husband and I heard a loud crashing noise like something hitting the flat concrete roof and shook the house, like something had landed there. We were afraid, but did not call the police for fear of being ridiculed and not come to investigate." "I feel relieved to know That I was not the only one seeing those aliens beings. My 17 year old daughter saw them too. Otherwise I, myself, would think that I was hallucinating and imagining things. Could it be possible that I did open the back door and was abducted by the aliens? I don't know. My husband found the back door opened early in the morning. In addition, I have a dotted mark on my left hand which is cicular and the pain diminished as time went by since April 28, 2006." "We don't want any publicity, all we want is someone (ufo/extraterrestrial investigator) that could investigate what had occurred on April 28, 2006 and May 1, 2006. We recently move from New York City and brought this house in August 2005 when my husband retired as an Assistant Deputy Warden after working 20 years for the New York City Dept. of Corrections (Riker's Island) and after he got a heart attack. I am a serious woman that doesn't like to lie. I never thought that we would go through something like that. I know that it is hard to believe what I had written. I understand that. But what my daughter and I saw is the truth. Now we are planning to sell the house and return to the mainland because we fear that they could come back." "We still hear noises coming from behind the backyard in the rain-forest. The most recent was Friday, June 30, 2006 at about 11:00 pm when we had a 3 hour blackout in Aguada. I woke up my husband at about 12:30 am so he could hear the strange sound. I also called my sister who also heard the strange sound through the phone. Could they possibly have a base in that rain-forest?"
Source: MUFON
---
Date:  April 2006
Location:  
Time:  
Summary:  
Source:  
Location. Califon, New Jersey
Date: April 28 2006
Time: 1525
An 11-year old boy was walking home from school when he spotted an object shaped like a pancake with windows on all the sides hovering overhead. In the windows he saw about 11 large headed figures. He stood there for about 1 minute, just enough time to get a sketch of the object and draw a symbol he saw on the top. Then as he heard a car approaching the craft just disappeared. He says he was quite shaken by the experience.
Source: UFOs Northwest
---
Date:  April 2006
Location:  
Time:  
Summary:  
Source:  
Location. Vansant, Virginia
Date: April 28 2006
Time: 1625
An anonymous witness claims that he was driving by the "Food City" store when he saw a flying disc hovering over the store. It seemed to be at least 5feet above the top of the store. Apparently he was the only one who saw it. He reportedly saw a grayish figure come out of the object and grabbed a man by the neck and carry him onboard the flying disc. The door on the craft then closed and it flew away. He made the above drawing of what he claims he saw. 
Source: UFOs Northwest
---
Date:  April 2006
Location:  
Time:  
Summary:  
Source:  
Location. Devon, England
Date: April 29 2006
Time: 1025A
Retired teacher Barry Marsh was in his car when he saw a strange shape in the sky which reminded him of a man wearing a "jetpack" on his back, similar to those he had seen in James Bond movies. The figure flew at about 100 meters over the road. The flight dynamics were dissimilar to that of a balloon. The police investigated but did not receive any other reports.
Source: Greyhunter UFO, Germany
---
Date: April 29 2006
Location: Philadelphia, Pennsylvania
Time: 1800
Summary: A man and his wife were walking towards an apartment complex from their car when above the trees in front of them they saw what at first they thought was a small plane, but they noticed that it had no sound with two lights and a large "picture window" like that of a car. As it got closer they could see two beings behind the window on each side of the craft. The man pointed at the object but his wife no longer wanted to look. As he stared at the craft the two beings looked at each other and then the craft and quickly disappeared from sight.
Source: NUFORC
---
Date:  April 2006
Location:  
Time:  
Summary:  
Source:  
Related articles