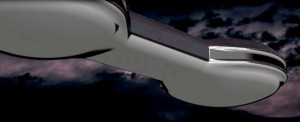 (Last Updated On: November 20, 2016)
Date:  August 8 2013
Location:  Clifton, New Jersey
Time:  15:01:00
Summary:  I was working the store when i decide to come out for a smoke in the moment i went to light my cigarette i look up and i saw 5 white circles i don't know what i was there was no noise it was nothing i called my friend so he can see what i'm saying this was something i never see in my life

Source:  MUFON
---
Date:  August 12 2013
Location:  Fort Loramie, Ohio
Time:  ABOUT 11:30 pm
Summary:  IT WAS AUGUST 12TH OR 13TH AT ABOUT 11:30, AT NIGHT, IN MY FRONT YARD.MY SISTER AND I WERE OUTSIDE TO SEE SOMETHING IN THE SKY, MY SISTER LIVES A FEW MILES AWAY, SHE WAS ON THE PHONE WITH ME AND SAID SEE COULD SEE MANY STARS, I COULD NOT SEE ANY, THE SKY WAS A STRANGE SHADE OF BLACK. I KEPT LOOKING UP TRYING TO SEE CLOUDS AND THEN A BRIGHT OPALESCENT CRAFT HOVERED VERY CLOSE TO MY ROOF. I WATCH IT FOR ABOUT 5 MINUTES AND THEN IT JUST ZOOMED OFF VERY FAST. I COULDN'T TELL WHICH DIRECTION IT WENT. IN JANUARY OF THIS YEAR, DURING THE DAY TIME I SAW A VERY BRIGHT LIGHT, SHINING IN THROUGH THE WINDOW. IT SURROUNDED ME WITH LIGHT AND I FELT I COULDN'T MOVE. AFTER IT LEFT I WAS IN MY CHAIR WATCHING TV AND CONFUSED. I DON'T REMEMBER ANYTHING AFTER THE LIGHT. JUST THOUGHT I'D MENTION THIS EXPERIENCE INCASE IT MIGHT BE RELATED.
Source:  MUFON
---
Date:   August 24 2013
Location:  Arcadia Lake Oklahoma
Time:  early morning about one o'clock
Summary:  Over the years, there has been interest in an alleged UFO/alien encounter out at Arcadia Lake, on Edmond's far east side, involving a fraternity brother, presumably from University of Central Oklahoma. Did this still unidentified young man really see a UFO in and above the lake in late August? And did three "Tall Blond" or "Nordic" aliens – two females and a male – approach this person asking for his help? At this point we are still unsure of what really happened or whether or not this is really true. You can read our original post on this case – "Close encounter of the frat kind?" – to learn more about the case. In the meantime, we learn that a second case has been filed having taken place at the same time at Arcadia Lake and disturbing coincides with the other report from the college student. In the early morning hours of Saturday, August 24, 2013, the eyewitness stated they were fishing for catfish in Arcadia Lake. The person, also unidentified, stated that they had noticed people at a campsite on the shoreline, where the original eyewitness – the "frat brother" – was said to have been. "A giant bright and glowing light appeared under the lakes surface," they reported. "It was fairly large and had a light green color to it with a rhythmic flashing of red and blue lights." The light went from one side of Arcadia Lake to the other before shooting up in the sky and then "reappeared hovering right over the campsite that I mentioned earlier and disappeared again." The light would reappear and then disappear for good. The fisherman states that he went to investigate the scene of the sighting and noted the truck and bags of trash, as the frat brother had noted in his report, but the fisherman said he "did not see any one by the truck or in the immediate area."
Is this case a hoax? We are so far not sure. We have contacted UCO spokesperson Adrienne Nobles, seeking information on whether any fraternities were holding an event out at Arcadia Lake on the night in question. Nobles, in an email, wrote: "(T)here was no event registered with their (Fraternity and Sorority) office on Saturday, August 24 … (t)hey also have not heard anything from any of their organizations about a non-registered event on that weekend." We also spoke at length with Rick Gardner, Oklahoma MUFON's lead investigator. Gardner said he has attempted – without much success – to follow up on the Arcadia Lake reports by emailing the fisherman and fraternity brother – both of whom gave curiously matching reports. Meanwhile, Red Dirt Report went out to the north side of Arcadia Lake, accessible to Route 66, and talked to Rex DeMoss, an officer with the Edmond Police Department's Arcadia Lake office. DeMoss said he was unaware of anything unusual having happened at the lake recently and was unfamiliar with the strange report relayed by the frat brother and the fisherman. He said that if he did hear anything he would let us know. Taking a look at the Arcadia Lake shoreline at Edmond Park, it was clearly a well-used campsite. Grills had been recently used. Beer cans were crushed and scattered about. Clearly lakeside parties take place here. And for a Wednesday afternoon things were pretty quiet on a blue-sky, Oklahoma day. Nearby, a recreation building used by UCO sat empty.
So, was this the site where the incident took place?
And over at the nearby Arcadia Lake Project Office, we spoke with Nicole Offutt about the UFO/alien encounter Red Dirt Report was investigating. Offutt chuckled and said she had not heard anything about such a thing happening at the lake, but said if she did, she too would let us know. Coincidentally, Linda Moulton Howe, reporter and editor of Earthfiles.com, a little over a week after the fisherman and frat brother sighting, reported in great detail on these same "Tall Blond," "Nordic" aliens. She shares an interview with a man named "Tyler Jones" who is from Gadsden, Alabama and had witnessed the aftermath of cattle mutilations on his family farm. He later noted an abduction he and his brother experienced on this same farm in Alabama where the cattle mutilations had taken place 20 years earlier. During Tyler's alleged abduction, in the classic sense he finds himself on an examination table and begins to scream in terror. But then an entity touches his forehead and calms him down. When he described the entity, he told Howe: "I guess you would say he was like a Swedish person would look like – blond hair, bluish eyes. He was around 7-feet tall. Sharp, square jaws. Lips just like ours. His head was a little larger in the back than ours would be. His hair was perfectly straight down to his shoulders. – very blond, almost white. The skin was pale – glowing." That description is very similar to the one the fraternity brother reported, saying that they had "blonde hair that was almost white and blue eyes." Was this young man at Arcadia Lake abducted and missing when the fisherman came by his truck to see if anyone was around?
We hope to have more on this story in coming days. – Red Dirt Report
——
ORIGINAL MUFON CMS REPORT
This past weekend I was spending some time out by Lake Arcadia. The fraternity that I am a member of (which is part of a nearby University) just finished having our back to school get together with some of our members. The location of the site was right by the shore of the lake. It was about one o'clock in the morning and I was the last one there and had been by myself for around thirty minutes. It was my responsibility that night to let no one drive back home while intoxicated and make sure the camp site was in good shape when we were done. As a result of my duties that night I was completely sober and had not been drinking or using any drugs. Right after I loaded the last bag of trash in the back of my truck I had this strange urge to look at the lake. The best way to describe that feeling was as if I had been day dreaming. There was nothing unusual going on out on then all of the sudden there was a bright glowing light under the water. At this particular distance I could tell exactly how large the circle was but it was big. The shape was circular and had a light green/yellowish glow with occasional pulsating reed and blue lights. I starred at it dumbfounded as it was moving slowly under the water from one side of the lake to the opposite side. The object moved from one side and back to the other two or three times for about five minutes then it stopped almost near the center of the lake. The object glowed brighter and brighter than shot straight out of the water and into the sky.
After that I turned around and ran as fast as I could to my truck. Once I got to my truck I stopped and fumbled around in my pockets for a couple of seconds looking for my keys and seemingly out of nowhere a bright light appeared above and slightly behind me. I turned around to see what was behind me and there was was this giant ship. It wasn't a saucer shaped one that everyone talks about but it had more of a cake shape. It had not landed but just hovered around twenty to thirty feet off the ground for a couple of seconds. Then shot back up into the sky. I turned back to my truck door and tried to unlock it when I caught something at the corner of my. I jumped back against the side of my truck and about 15 feet away stood three people staring at me that had not been there prior to this incident. There were two very attractive woman and one very tall man that was at least ten feet high. All of them had blonde hair that was almost white and blue eyes. They did not say anything to me directly but I heard one of the the woman's voice in my head. I know your probably thinking that I am crazy but it did happen. She said, "(my name) please do not be afraid. You have an important role to play if you would like to help us." I said out loud in a shaky voice "okay but I don't know how?" Then the woman said, "dont worry you will know in time." Right after she said that everything went black. Eventually I woke up around two thirty. Laying about thirty feet away from my last remembered position at the side of my truck.
Source:  
---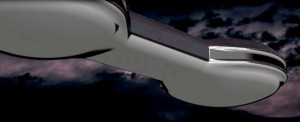 Date:  August 28 2013
Location:  over woods in Ontario, Canada
Time:  about 9.40pm
Summary:  He said he was part of a three-man team of hunters on the trip on August 28 2013 at about 9.40pm, when the "craft" was seen just 400 feet away for about six minutes. The two other men have also not been identified. He claims to have observed it through a rifle sight. The man gave a detailed account to MUFON. In a video interview for MUFON, he said: "We were driving down a logging route to the main highway when there was this craft at low enough altitude to see it through the windscreen. "I would say it was at highest 150 to 175 feet in altitude. "I grabbed my rifle scope out the pack, wound the window down and hung out the open side window to observe the craft." He described it as of "brilliant brightness" giving off as much light intensity as stadium lighting. He said: "I have been involved in operating systems in the past and this thing was coherent light, it was salty to the eyes to look at, like looking at a laser that had been passed through a de-fraction grading or something of that nature. "It was not a focussed laser, it was a defocused laser. The man described a flashing array of colours around the "craft"
"One of the witnesses next to me was worked up and said 'what is it?' and the other just said shoot it, but I said I can't shoot a round into something I can't identify." The man said he made several mental notes on the object, estimating it was 170 feet long, 20 to 21 feet thick, with an outer diameter of about 60 feet. He said: "It looked as if it was made out of a forged piece of mercury. "It was brilliant in polish. There were absolutely no lines, no rivets. "I'm a pilot so was looking for all things you would see on an aircraft, I was looking for lines in the fuselage that would indicate a door or landing equipment." Testimony: The source provided a 17-page statement
Source:  MUFON
---
Date:  August  2013
Location:  
Time:  
Summary:  
Source:  
Related articles